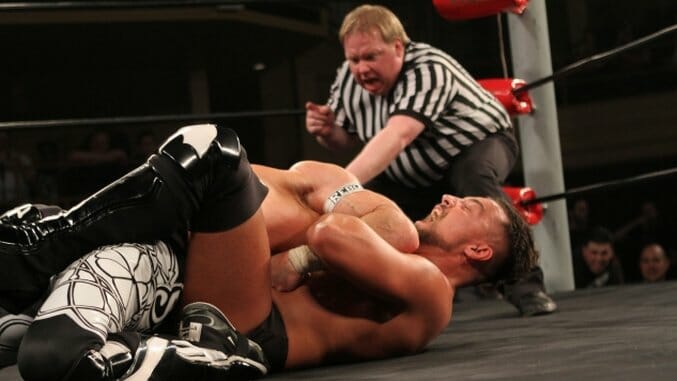 Ring of Honor annual War of the Worlds joint tour with New Japan Pro-Wrestling built to a major pay-per-view at the historic Hammerstein Ballroom in New York last Friday. In the past the NJPW tour has basically served as special attractions, with the tour being one of the few chances American fans would see their foreign favorites in any given year. With ROH in a transitional period, though, this year's edition wasn't just a chance to see foreign stars but a crucial step in establishing ROH's future plans by building on their own storylines and talent.
The event's nine matches could have suffered by being squeezed into a tight three-hour pay-per-view window, but even if many of them felt rushed none of them were disappointing. It was, top to bottom, one of the best shows of the year so far, and we're going to break it down and rank every match on the card. Wrestling is an interesting beast in that the crowd plays an integral part of any match, and as such, we're considering not just the workrate or storyline, but the crowd reaction as well.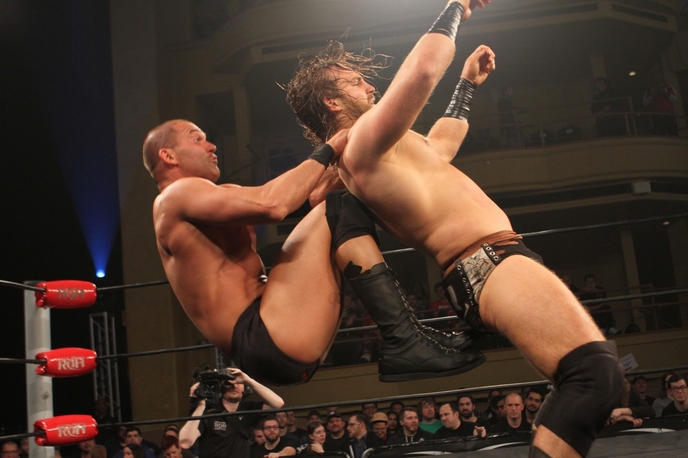 9. Frankie Kazarian vs. Hangman Page
The second match of the evening had one of the most logical stories heading into the night. Before Christopher Daniels won the world title, his best friend, Kazarian, seemingly turned on him and joined the Bullet Club, only to pull a double swerve and keep the Club from interfering during Daniels's ROH World title match with Adam Cole at the 15th Anniversary show in March. That did not sit well with Page, who made it his mission to teach Kazarian a lesson by thwarting Kazarian's chance at the TV title and going so far as to ambush him in a parking lot. Kaz was so incensed that he did not let Page make it into the ring before he attacked him at War of the Worlds. The intensity continued as the two took turns spitting all over each other during the heated contest. However, Page simply won the match with a roll up assisted by leverage gained from the ropes. There was no post-match attack—it simply ended. Granted this allows more from the two going forward, but why Page would be satisfied with a simple victory is a bit perplexing considering that he hung the Romantic Touch, a man he has no history with, over the top rope with a noose after defeating him just two weeks prior at ROH Unauthorized in Milwaukee.
---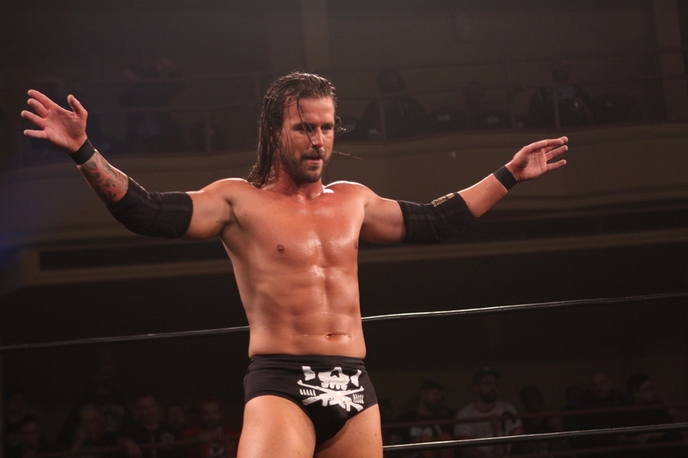 8. Hiroshi Tanahashi vs. Adam Cole
This match, pitting two rock stars against each other, suffered from a fate that would befall many matches on the card—the end was never in question. It's public knowledge that Adam Cole is currently a free agent, not having resigned with ROH. Tanahashi, on the other hand, is deeply ensconced in NJPW's future, and as such would never be expected to lose to someone on their way out of either company. The match was well wrestled, but lacked the all-important feeling of unpredictability. The final sequence was effective in making Tanahashi appear to be resilient and equally invincible, as he kicked out of Cole's Last Call finisher, as well as a Cole's use of Tanahashi's own finisher. Cole's reactions to the near falls were priceless here and made the win seem more important in the end. However, the match itself paled in comparison to the reaction to the post-match segment during which Kenny Omega fired Cole via video (still more polite than what Eric Bischoff would have done). The Bucks turned on their Super Kliq brethren, welcoming the recently recurring guest from their Being the Elite Youtube show, Marty Scurll, into the fold in a moment that had everyone in the Ballroom on their feet.
---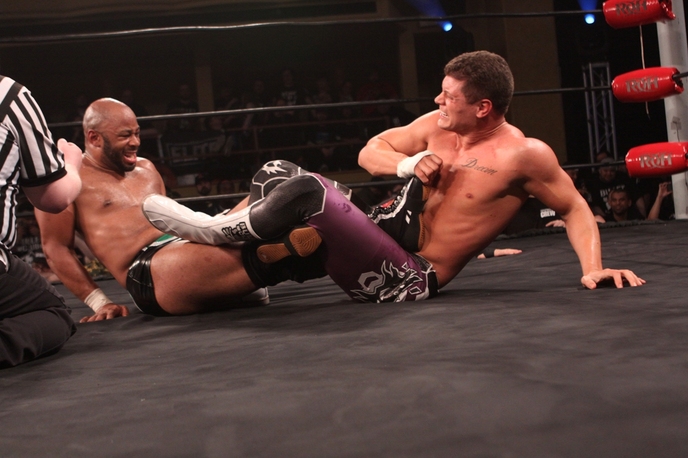 7. Christopher Daniels vs. Cody vs. Jay Lethal for the ROH World Championship
If this match could be broken up into different sections and not judged as a whole, then it would be much higher on the list. Cody Rhodes and Lethal had history going into the match stemming from their first go around in the Hammerstein Ballroom at Final Battle in Cody's ROH debut. The build to the triple threat match was logical and compelling, with Cody goading Daniels into including him in the match and Lethal feeling shafted that his one-on-one opportunity was ruined by the very same outsider that he recently defeated in a Texas Bullrope match. In execution the match felt sluggish at times, which muted its overall impact. The end sequence was creative, seeing Cody lock on a figure four on Lethal, only to have Daniels connect with a Best Moonsault Ever on Cody, pinning him afterwards. While it seemed everyone in the building expected a title change the finish allows for Lethal to logically continue another opportunity and made Daniels once again come off as a crafty veteran champion. It also gives Cody a legitimate gripe in that he was about to win via submission.
---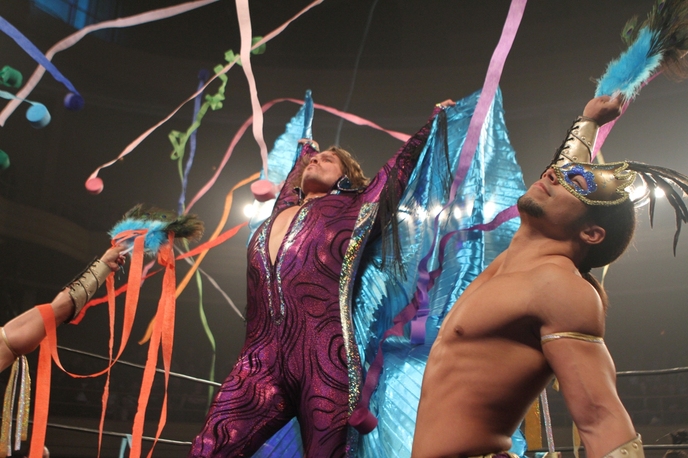 6. KUSHIDA vs. Dalton Castle vs. Bobby Fish vs. Silas Young
The opener was the perfect balance of NJPW and ROH talent to start the festivities off. As Silas Young pointed out before the action started, KUSHIDA pandered to the NYC crowd by wearing a New York Yankee jersey to the ring, essentially creating a weird situation where a wrestler from Japan was stealing some hometown heat away two legitimate New York state residents in Fish and Castle. Young is excellent in his role as a hard-nosed Real Man and this works well with Castle and Fish. This was one of the more rushed matches of the night, with four top wrestlers clipping through their signature moves in a sprint to the three-count, and as with most matches on the show, that hurt it a little bit. Castle came out the winner in the end, allowing him to regain a bit of momentum after the loss he suffered at Supercard of Honor.
---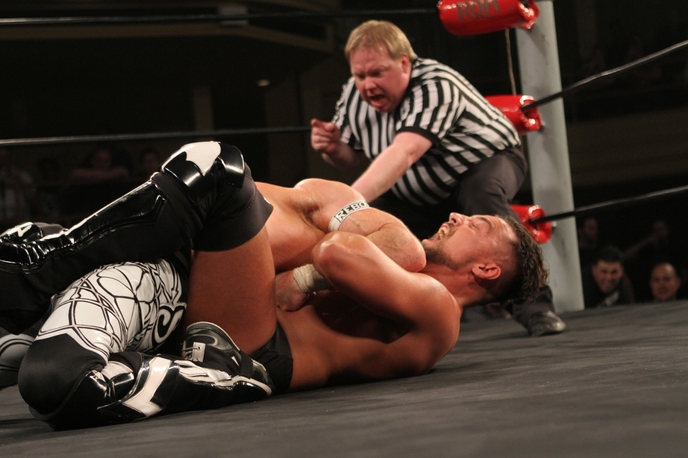 5. Marty Scurll vs. Matt Sydal for the ROH World Television Championship
Scurll has enraptured the ROH fan base in his short time with the company and has shown that he not only has the in ring ability to be a future world champion, but also immeasurable charisma. His ROH World TV title reign has proven that he can work well with anyone, but it has also pitted him against opponents who were either leaving the company or simply up for a cup of coffee and as such, the matches have lacked any real sense that he could lose the title. This match was no different, albeit it this one had more build, as Sydal was a part of the last full set of tapings. Thusly, the fans in attendance heartily jeered Sydal despite an excellent in ring performance on the night. If every great match is predicated on the notion that outcome is in question at some point, this one lacked that.
---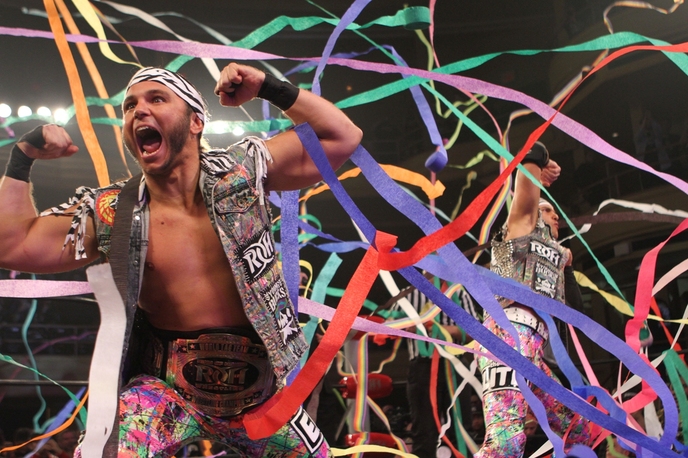 4. The Young Bucks vs. Tetsuya Naito and Bushi for the ROH World Tag Team Championship
Similar to the last match on the list, this tag team match was never a real threat to the championship reign of the Young Bucks and would have worked better as a non-title special attraction match, which it essentially was. That's not to say that the in-ring work wasn't solid, because it was—especially the mist spot that saw Matt Jackson do the best blinded man spot since Jean Claude Van Damme in Bloodsport. Matt was unable to differentiate between friend or foe and superkicked everyone, including his own brother and referee Paul Turner. Despite the gaffe, a 5 Star Meltzer Driver wrapped up an entertaining, if predictable, contest.
---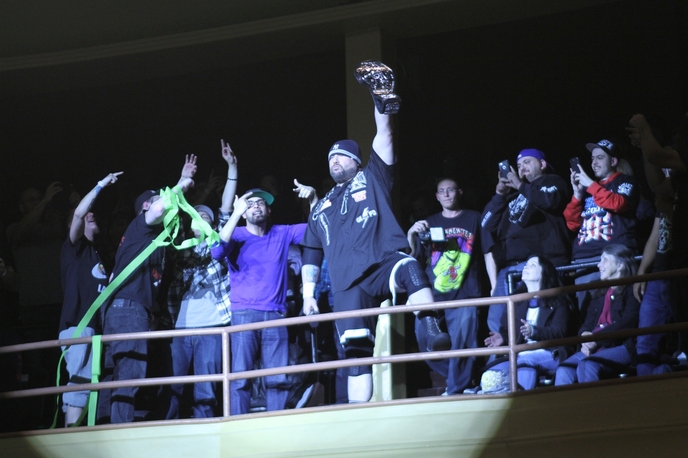 3. Hirooki Goto & Roppongi Vice vs. Bully Ray & The Briscoes for the ROH World Six Man Tag Team Championship
When Bully Ray first appeared at the end of Manhattan Mayhem, the fanbase seemed skeptical about the role he would be playing for the company going forward. He insisted he wasn't there to win championship, but due to an injury to The Kingdom's TK O'Ryan, that's exactly what happened. However, Ray has meshed very well with Jay and Mark Briscoe, adding another feather in their cap while assuring that Bully Ray isn't the focal point here. In ROH's first return to New York City since Bully Ray's debut with the company, the three battled Goto, Rocky Romero and Beretta for the trios titles in what could have easily been dismissed pre-show as an uninteresting match. But a special entrance from Bully through the crowd on the first balcony fired the crowd up, as did his announcement that the match would be contest under no disqualification rules. The tenor of the match was immediately different, as the brawling, hardcore style harkened back to ECW's heyday in the very same building. Roppongi Vice, the current IWGP Junior Heavyweight Tag Team Champions, have shown themselves to be fantastic in matches of this ilk and this time was no different. Baretta particularly stuck out during this one, absorbing a majority of the punishment, even going through a table during the final sequence before his partner suffered a 3D, allowing the champions to retain.
---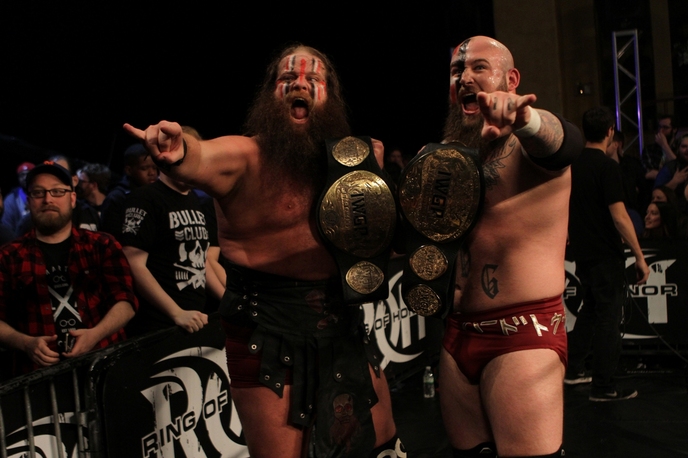 2. War Machine (Hanson & Ray Rowe) vs. Los Ingobernables de Japon (EVIL & Sanada) vs. Search and Destroy (Jonathan Gresham & Chris Sabin w/Alex Shelley)
It cannot be overstated how over War Machine was with the crowd during this one. Every single time they connected with a move the crowd erupted. Sabin and Gresham work well as a team, with the new-ish duo's tactics feeling crisp and fresh the entire match. EVIL and Sanada were a good fit here as the clear heel team, but that was superseded by Sabin when he prevented Hanson from diving to the outside. As Sabin gloated and soaked in the jeers of the crowd, Rowe scooped him up and tossed him at Hanson who promptly powerbombed him, scoring the pinfall victory. War Machine walked away with a clean victory and continue to improve in all aspects as a team.
---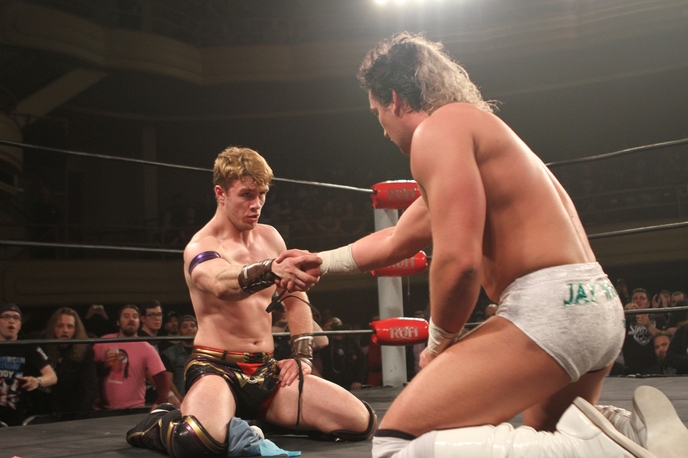 1. Will Ospreay vs. Jay White
This match was, simply put, outstanding. White and Ospreay meshed very well together in this contest. Ospreay is a high-flying marvel, and seeing him in this match against White's hard hitting style was a treat. Jay White's excursion to Ring of Honor has been a successful one and if he were staying longer, the victory here should have been his. By all accounts, this was White's best performance in ROH to date and I hope to continue to see this from him moving forward. This is a must see match, easily worth the price of the whole show and is in the discussion for the match of the year.
---
This War of the Worlds PPV could have been a pedestrian one, but in the end turned out to be something to behold. As ROH has done in the Hammerstein as of late, they created a buzz that made this show a must see event due to new developments and top-notch in ring work.
---
Rich Laconi is a writer whose specialty lies in professional wrestling. Aside from his work being found regularly at PWPonderings.com, LastWordOnProwresting.com and ROHWorld.com, you can follow him on Twitter and listen to him on RunningWildpodcast.com.