Young Sheldon Is So Popular, CBS Ordered a Full Season and Then Some
Photo by Sonja Flemming/CBS
TV
News
Young Sheldon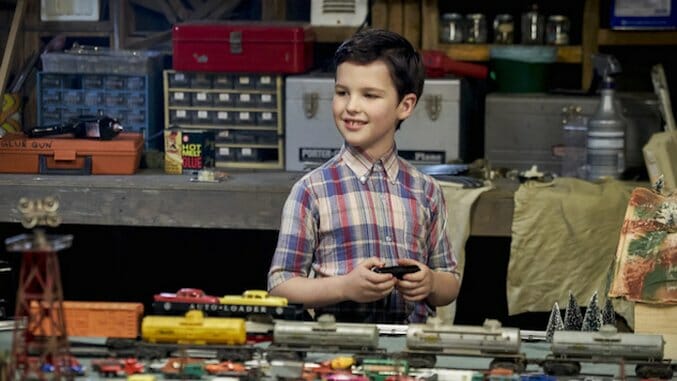 Normally, we wouldn't react with shock when a show becomes popular and its network rewards it with a full-season order. But sometimes a show comes along that seems so bad, so mortifyingly dumb and annoying that there could be no way that it finds an audience. And this time, that show did find an audience, and will keep it: Not only did CBS order a full season of Young Sheldon, but it also ordered nine additional episodes, for a total of 22.
17.2 million people watched the first episode of Young Sheldon. The pilot aired immediately after a new episode of its parent show, The Big Bang Theory, and Deadline reports that the spin-off maintained 98 percent of the audience.
If you couldn't tell, Young Sheldon follows the adventures of a young Sheldon, the most popular character on BBT. It's produced by Chuck Lorre Productions and the young Antichrist is played by Iain Armitage.
Deadline reports, "There is some concern whether the new single-camera comedy will be able to sustain the momentum of its great start after several weeks on the bench." Here's hoping it doesn't sustain the momentum. Here's hoping it does the opposite of that.
Young Sheldon airs on Thursdays at 8:30 p.m. EDT on CBS starting Nov. 2, if for some reason you're just itching to witness it.