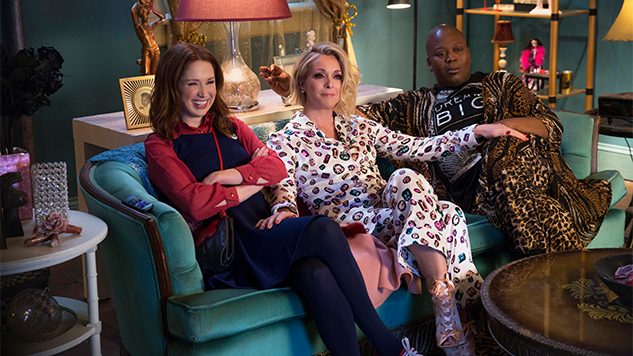 Will you continue to read past the headline?
[YES] . . . . . . . . . . . . . . . . . . . . . [NO]
Okay, hopefully you went for yes. Netflix has ordered an untitled Unbreakable Kimmy Schmidt interactive special, due out in 2020. The Emmy-nominated series officially wrapped up with its fourth season in January this year, but we always have time for Kimmy (Ellie Kemper) and her kooky cast of friends.
The show's creator and executive producer Tina Fey announced this intriguing development at the FYSEE panel in New York City Tuesday:
We're thrilled to announce that we're about to start production on an all-new Interactive Unbreakable Kimmy Schmidt special, set to debut on Netflix in 2020. Unbreakable Kimmy Schmidt was one of the first original comedy series on Netflix, and now it will be its first interactive comedy event. Fans will be able to make choices on behalf of our characters, taking different story paths with, of course, different jokes. I think it's a great fit for our show and will be a great way to officially complete the series.
For all the series' imperfections, the constant goofiness of Kimmy Schmidt may lend itself well to the interactive format. We're keeping our fingers crossed that the special will not be as painfully self-referential as Black Mirror: Bandersnatch, which basically just pointed out the interactive gimmick at every turn, with little substance beneath the surface.
Are you excited?
[YES] . . . . . . . . . . . . . . . . . . . . . [NO, LET IT DIE]