Watch an Exclusive Wonder Years Clip to Accompany Today's Complete Collection Release
Images via Time Life
TV
Video
The Wonder Years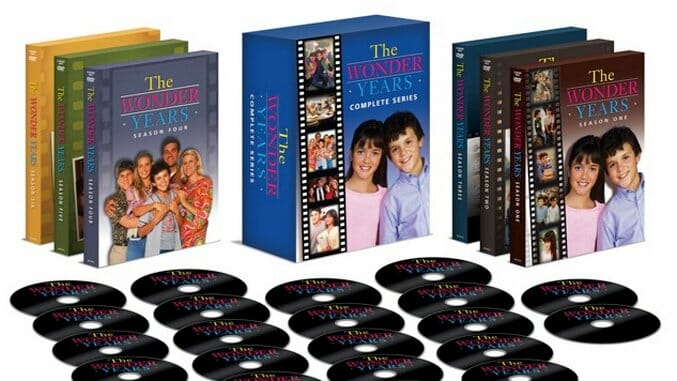 The Wonder Years, one of the most adored sitcoms of all time (and #35 on Paste's list of the best sitcoms ever made), is being released today via Time Life as a complete series in a 22-DVD set.
The Wonder Years Complete Collection will contain all 115 episodes from the show's six-season run from 1988 to 1993. The set also features many extras, including complete show notes with episode synopses, cast member reflections, roundtable discussions with Danica McKellar, Fred Savage and Josh Saviano, six newly produced featurettes, a farewell set tour and the one-hour ABC broadcast of the series finale.
Also included is the soundtrack of more than 300 classic period songs as they were featured in the original broadcasts, including such artists as: Jimi Hendrix, Bob Dylan, Joni Mitchell, The Byrds, Simon & Garfunkel, Aretha Franklin, James Taylor and, of course, Joe Cocker's indelible theme. All of this will be at a price of $119.95.
Watch a Paste-exclusive clip from the series above, which features Fred Savage and Marty Zagon. You can grab your copy of The Wonder Years Complete Collection here.