The Twilight Zone Renewed for Second Season at CBS All Access
Photo by Robert Falconer/CBS
TV
News
The Twilight Zone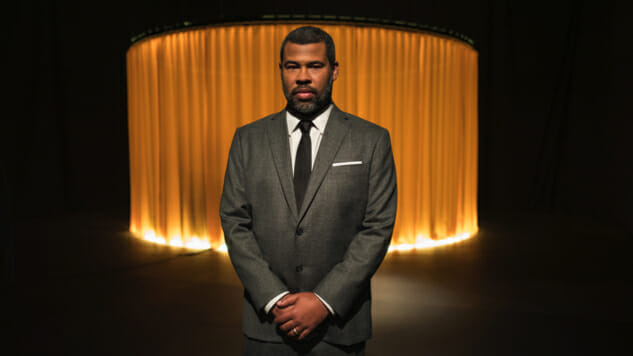 CBS All Access has renewed Jordan Peele and Simon Kinberg's The Twilight Zone revival for a second season. The news comes just five episodes into the sci-fi series' first season, which airs Thursday nights on the CBS streamer.
"Jordan Peele and Simon Kinberg's reimagining of The Twilight Zone is off to an amazing start on CBS All Access, driving the most viewers on its premiere day for an original series to date," says Julie McNamara, the Executive VP of Original Content at CBS All Access, in a statement. "Jordan, Simon, the creative team and cast have done a phenomenal job translating the series' legacy of socially conscious storytelling for modern-day audiences. They are master storytellers, and we look forward to bringing fans further into The Twilight Zone with a second season."
Peele takes over from Rod Serling as the host of the series and the audience's gatekeeper to the strange realm of the titular Twilight Zone. Serling's original series debuted on CBS in October 1959 and ran until 1964. It was a landmark in the sci-fi genre, as well as in TV storytelling as a whole, shedding light on the human condition and cultural zeitgeist through a series of eerie, otherworldly vignettes.
Other members of the revival series' cast include Ike Barinholtz, Zazie Beetz, John Cho, Kumail Nanjiani, Greg Kinnear, Rhea Seehorn, Seth Rogen, Jessica Williams, Jacob Tremblay and many more.
The Twilight Zone is produced by CBS Television Studios along with Peele's Monkeypaw Productions and Kinberg's Genre Films. Peele and Kinberg serve as executive producers alongside Win Rosenfeld, Audrey Chon, Glen Morgan, Carol Serling and Rick Berg.
Watch a trailer for the revival of The Twilight Zone below.