Jordan Peele, Simon Kinberg, Marco Ramirez Will Reboot The Twilight Zone at CBS All Access
Images via CBS, Cindy Ord/Getty
TV
News
The Twilight Zone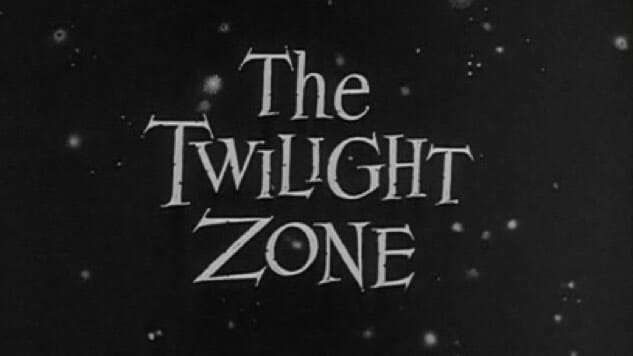 Jordan Peele is leading us all back into The Twilight Zone. The iconic anthology series is being rebooted exclusively at CBS All Access, the streaming service announced today.
Simon Kinberg (X-Men) and Marco Ramirez (The Defenders) will executive produce the reboot alongside Peele, in addition to collaborating on the premiere episode.
"Too many times this year it's felt we were living in a twilight zone, and I can't think of a better moment to reintroduce it to modern audiences," Peele said in a statement.
"The Twilight Zone was a touchstone in my life," added Kinberg. "The opportunity to continue its lineage is a dream come true, and I'm so thrilled to be doing it with Jordan, Marco and the team at CBS All Access."
This reboot gives CBS All Access another flagship original show, with which they will hope to continue to sway new subscribers. Star Trek: Discovery, the streamer's crown jewel, has attracted viewers in droves and was recently renewed for a second season.
The Twilight Zone's legacy is enormous. The series, considered one of TV's all-time best, ran on CBS from 1959-1964, laying the groundwork for any number of modern-day sci-fi shows, such as, say, Black Mirror. Last fall, we named it one of the best horror shows of all time.
The Twilight Zone has been revived twice before, on CBS in 1985-1989 and UPN in 2002-2003, and a feature film version was released in 1983. None of these revivals were particularly well-liked, but if anyone can pull off rebooting such a beloved series, it's a team led by the brilliant mind behind Get Out.
No word yet on when Peele and company's Twilight Zone reboot will air, nor how many episodes it will comprise. Win Rosenfeld and Audrey Chon will also executive produce the series.
We ranked the 13 best Twilight Zone episodes back in 2012—find our picks here.