Tony Danza and Josh Groban Star as Father and Son in Netflix's The Good Cop
Photo by Michele K Short/Netflix
TV
News
The Good Cop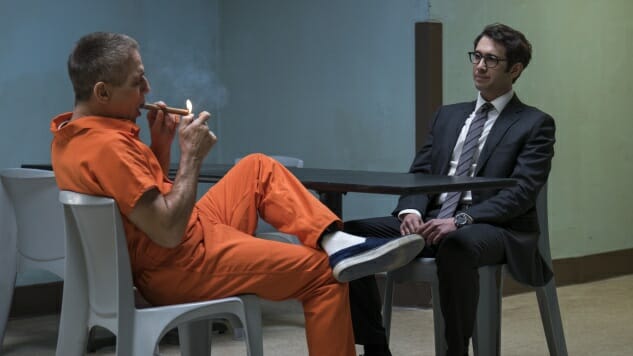 Josh Groban is The Good Cop in Netflix's forthcoming drama/comedy series from the creator of Monk, available Sept. 21. Tony Danza stars alongside Groban as the father-son duo of Tony Caruso Sr. and Jr. The odd couple may share a name and a roof, but morals are not something they have in common: The rule-following detective Tony Jr. butts heads with his self-proclaimed "naughty cop" father, who served seven years in prison. "I taught him everything I know," Tony Sr. says of his son's detective skills in the trailer, to which Tony Jr. responds, "Except right from wrong, that I learned on my own." We even hear that Tony Sr. bribes the organizer of a cop retreat to get his son onto a panel—the ethics panel, to be exact. The trailer promises both crime-show drama and familial comedy, with Tony Sr. offering his son advice in work and life while still having time to disown and re-own him in a day.
Danza starring as the very New York-Italian Tony Sr. is an obvious fit, and Groban? Best known for his smooth singing voice, the musician's catalogue goes beyond his discography, as he's had roles in film (Crazy, Stupid, Love.), television (The Office, It's Always Sunny in Philadelphia, Glee), and theatre (Natasha, Pierre, & The Great Comet of 1812). The Good Cop and Tony Jr., then, come as a natural progression. Groban's new album Bridges also happens to be coming out the same day as the show, Sept. 21, and he'll be following it on tour afterwards.
Watch the trailer for The Good Cop below.