"Let's Get Weird": Why The Deuce and Castle Rock Actor Chris Coy Loves Leaning into Excess
Photo: Paul Schiraldi/HBO
TV
Features
The Deuce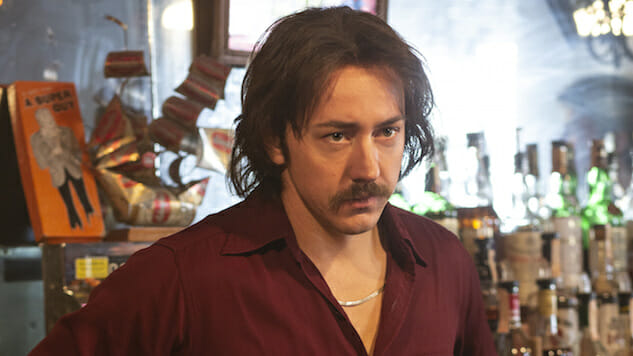 Chris Coy has been busy lately. He's been bumped up to a series regular on HBO's The Deuce, in which he plays Paul Hendrickson, a gay barkeep for James Franco's Vincent Martino with ambitions of his own. Meanwhile, he's spent the summer as Boyd, a Shawshank prison guard, in Hulu's Stephen King-inspired horror series, Castle Rock, and appears in Jason Reitman's highly anticipated biopic of disgraced presidential candidate Gary Hart, The Front Runner.
In his recent sit-down with Paste, Coy spills the beans about a particular incident from his younger days at the same bar where he now films The Deuce, and reveals how he really feels about The Front Runner star Hugh Jackman. Coy's talent is undeniable, and even better, he's also the kind of guy you want to have a beer with. Maybe someday, he'll open his own bar in real life and invite all of us.
Watch our interview with Coy here:
Season Two of The Deuce premieres Sunday, Sept. 9 at 9 p.m. on HBO. New episodes of Castle Rock are available Wednesday on Hulu. The Front Runner hits theaters on Nov. 7.
---
Keri is a professional chatterbox who loves watching TV & movies, reading about pop culture, and gawking at any craziness on the internet. You can follow Keri on Twitter.