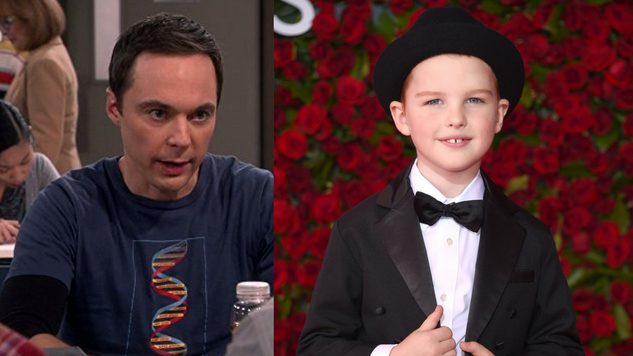 CBS, in a move that proves that they don't care about the rest of us, has ordered a spin-off series to the mind-numbingly popular The Big Bang Theory about its most egregious character: Young Sheldon. Using the 30-minute, single-camera comedy format, Young Sheldon will follow Sheldon Cooper at nine years old, living in East Texas and going to high school. So we'll get to see Sheldon become all that he is.
Iain Armitage (Big Little Lies) will play Sheldon, while Zoe Perry (The Family) will play Sheldon's mother, who's, oddly enough, connected to The Big Bang Theory via her mother, Laurie Metcalf, who currently plays Sheldon's mother. Kinda confusing, right? Jim Parsons, the O.G. Sheldon Cooper, will narrate the show as all-grown-up Sheldon and will also executive-produce alongside creators Steven Molaro, Todd Spiewak and Chuck Lorre. Jon Favreau wasn't busy enough with The Lion King to say no, so he'll be directing and executive-producing the series premiere.
Young Sheldon is expected to premiere towards the end of this year and continue through to the beginning of 2018. The Big Bang Theory is in it's 10th season currently, which is nuts, and it's listed as the numero uno comedy in primetime, which is also nuts. So, we need to destroy CBS before it becomes more powerful and eventually takes over television as we know it, right? Good, glad to hear that we're all on board.