A Disgruntled Fan Revisits The Affair
(Episodes 4.09 and 4.10)
Photo: Showtime
TV
Reviews
The Affair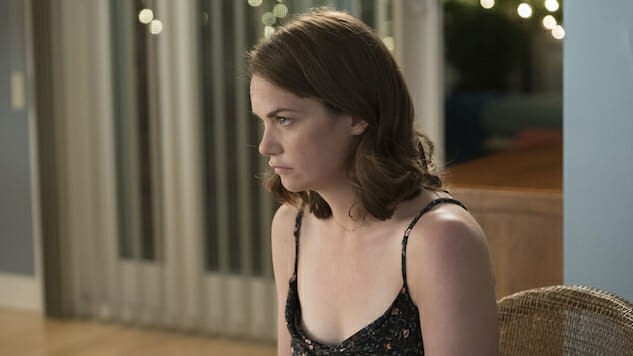 Watch Keri's complete review of The Affair's Season Four finale in the clip embedded below.
After faithfully watching The Affair for three seasons, we broke up. I loved the first season, and kind of liked the second season, but the third season officially ended our relationship. It was just too depressing, every single week. It's like if a Lifetime movie got together with the Energizer bunny… it just keeps going and going and going. But then I heard that Alison (Ruth Wilson) died, and I once again became interested. (Not least because Wilson herself wanted to leave the show, then said in an interview with CBS This Morning after her character was killed off that she's "not allowed to talk about why."
True to form, if something bad can happen in The Affair, it does. Long story short, Alison ends up dead at the hand of another married man… in the middle of an affair.
The series does prove what moms often tell us: that the grass only looks greener on the other side. In Sunday night's Season Four finale, it's clear that Cole (Joshua Jackson) knows Alison was his true love, and Helen (Maura Tierney) and Noah (Dominic West) discuss their forever love as well. Indeed, the redeeming quality of the series is the acting. No one can argue with the talent, but good acting can't make a good storyline.
The season ends with Helen standing on the roof of a building and the lyric to a song: "Love is watching someone die." It's true of The Affair, too: I loved you, and now I think you're dead to me.
---
Keri is a professional chatterbox who loves watching TV & movies, reading about pop culture, and gawking at any craziness on the internet. You can follow Keri on Twitter.