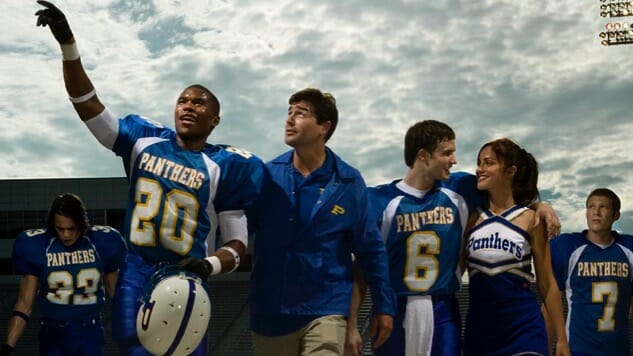 High school is a seminal time in all our lives, for better or worse—and the best TV shows about high school capture all that is wonderful, beautiful, and unbearable about these formative years. Our high school years begin at the brink of adolescence and end on the cusp of adulthood. It's a time ripe with drama, tears, best friends and breakups. For decades, television has endeavored to capture these years of great growth, raging hormones and first loves.
Jocks, posers, theater geeks, overachievers, burnouts, and cheerleaders—you'll find them all on this list. There are the heartbreakingly realistic shows, the fantasy takes on high school and those hilarious series that mocked the genre.
Agree with us? Disagree with us. Feel free to pass us an angry note on the way to third period (or, just leave a comment below). Welcome to the 70 best high school shows of all time, bitch!
The Best High School Shows, Ever:
70. ABC Afterschool Special
Original Run: 1972-1997
The ABC Afterschool Special is an American pop culture staple, a veritable rite of passage for those of us raised in front of television sets in the '70s, '80s and '90s. An anthology television series that ran for 25 years, these "afterschool specials" (er… movies-of-the-week) aired in late afternoon, weekday time slots. Each one-hour episode was written directly, didactically for unsupervised pre-teens, just home from school. Most episodes were narrative-style, mildly controversial but always-topical melodramas (although a few were either animated or documentaries). Popular topics included illiteracy, substance abuse, teenage pregnancy, and various literary adaptations. The series won an incredible 51 Daytime Emmy Awards and featured performances by such notable actors as Jodie Foster, Ben Affleck, Jessica Alba, Beau Bridges, Seth Green, Jennifer Grey, Madeline Kahn, Val Kilmer, Jennifer Jason Leigh, Rob Lowe, William H. Macy, Matthew Modine, Cynthia Nixon, Sarah Jessica Parker, Michelle Pfeiffer, Joaquin and River Phoenix, Sam Rockwell, Meg Ryan, Adam Sandler, Will Smith, Marisa Tomei and Vince Vaughn.—Chris White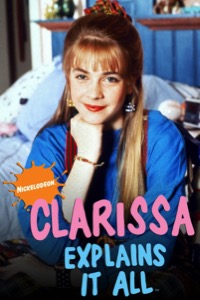 69. Clarissa Explains It All
Original Run: 1991-1994
Young audiences got that rare and wonderful experience of growing up with Clarissa Darling (Melissa Joan Hart). When the series began, she was a 14-year-old ninth grader. Over the course of the show's five seasons, Clarissa went through high school and by the end of the series was approaching graduation. With all due respect to the other main characters—Ferguson (Jason Zimbler), her parents (Joe O'Connor and Elizabeth Hess), and her best friend Sam (Sean O'Neal)—this is a show that is carried by its main character. Clarissa is just… awesome. Much like her Nickelodeon counterparts the Wrigley brothers, she was a weirdo that could appeal to unusual kids. She had a wacky but fashionable style, and strange interests. She had a thing for one of the guys in They Might Be Giants and had a pet caiman (alligator) named Elvis. It was a smarter and more original show than most shows about teenagers, but it was very decidedly a series about adolescents and their specific issues. Sure, sometimes she did random things, like interview a woman who saw a UFO, but a lot of episodes were about her school life and school work. She dated, fantasized about having a car, had big school projects and eventually became editor-in-chief of her school newspaper. She always approached these relatable situations from a skewed, entertaining perspective. All of this made Clarissa one of the best teenaged TV characters ever.—Chris Morgan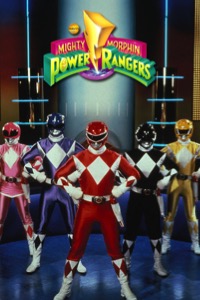 68. Power Rangers
Original Run: 1993-Present
There's no conceivable world where I can justify Power Rangers as anything approaching great television. What I can do, nonetheless, is posit that this silly, martial arts/sci-fi/fantasy hybrid represents nothing short of a modern cultural institution, much in the same way The Simpsons and Sesame Street have transformed into something greater than the sum of their parts. To analyze the appeal of Power Rangers is, in many ways, an attempt to dissect the very id of many young children. Perhaps—at least in its initial seasons—what drew kids to Power Rangers was the unmistakable fantasy element of being a normal kid whose high school life served as a mere disguise for a higher calling, wherein you dress up in color-coordinated spandex, control massive robots and defeat various monsters that look to be made from layers of cheap plastic. It helped that several of the actors playing the initial batch of Rangers were (roughly) around traditional high school ages at the time of casting. And though some may find this debatable, the ways in which they engaged in fun-filled activities as everyday teens, while taking great pains to hide their extraordinary double lives, were almost as entertaining as the actual fight sequences. In any case, for a certain generation of young children, it definitely painted an unrealistic picture of the high school experience.—Mark Rozeman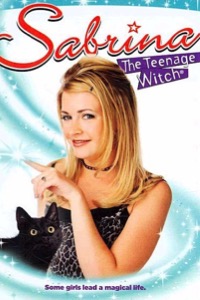 67. Sabrina, the Teenage Witch
Original Run: 1996-2003
Melissa Joan Hart's other television show, Clarissa Explains It All, began with her character in junior high. The long-running Sabrina, the Teenage Witch, on the other hand, saw Sabrina (Hart) heading to college in the fifth season. Before that, it was the tale of a young woman dealing with teenaged issues—but as a witch. Obviously, there was a bit of metaphor at play here. Sabrina learning how to be a witch and dealing with the issues of being a witch ran parallel to the issues that teenagers face. Hart was also a dynamic and entertaining presence, making her a great choice to serve as the center of this show. Sure the series was silly and frothy. It began life as a TGIF show after all. But its delightful silliness was the show's strong suit. However, it must be said that the real highlight of Sabrina was not Sabrina herself, but her cat Salem (voiced by Nick Bakay). Salem was a supremely, wonderfully goofy presence. Whenever they trotted out the incredibly fake puppets designed to allow Salem to talk and do crazy things, it was usually incredibly funny—and not always intentionally is. To this day, there's something so delightful about those moments, as the litany of Salem GIFs online can attest to. This is not to say that Hart was upstaged on her own show by a talking cat puppet… but it was close.—Chris Morgan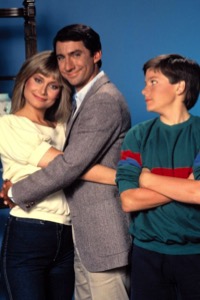 66. It's Your Move
Original Run: 1984-1985
A then-unknown Jason Bateman is the reason to watch this one season wonder. The future Arrested Development star plays teenage scam artist extraordinaire Matthew Burton. Bateman gives an Emmy-worthy performance as his character runs various grifts with his high school friends. But his world is turned upside-down when his mother falls for a down-on-his-luck writer, Norman, who moves in across the hall. Matthew spends the season trying to sabotage the budding romance—only to find that Norman is as clever as he is. Perhaps even more so. The show's comic voice, set by creators Ron Leavitt and Michael G. Moyer, is worthy of note as the two would go on to create Married… with Children following It's Your Move's all too brief run.—Chris White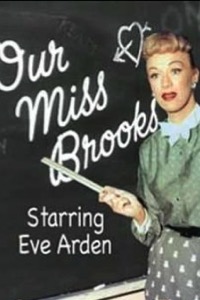 65. Our Miss Brooks
Original Run: 1952-1956
Fans of Grease known Eve Arden from her role as the principal of Rydell High. Her casting was a throwback nod to her most famous acting gig, as the witty and derisive titular character in Our Miss Brooks. Like a number of early TV shows, this series originated on the radio, with Arden voicing the role for nearly 10 years on CBS. She made the transition to the small screen quite comfortably, in no small part because many early episodes recycled scripts from the radio days, stories that stuck to pretty sedate storylines like trying to learn the intricacies of student government, the fate of the football team's mascot, and locking the principal in a walk-in freezer. No matter what the plot, Arden maintained her pithy demeanor and a sneaky sensuality that was a welcome thrill in the rather stodgy world of '50s television.—Robert Ham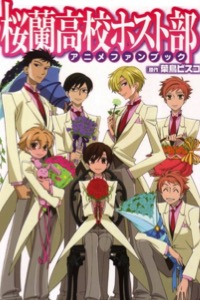 64. Ouran High School Host Club
Original Run: 2006
Inspired by the popular manga series of the same name, Ouran High School Host Club is a 26-episode anime television series that aired in 2006 on Japan's Nippon Television Network. The show follows the exploits of Haruhi Fujioka, a female honors student at Ouran High School who stumbles onto (and into) a secret society of teenage male escorts. Yep, high school boys who turn tricks. You know, that old trope!. The show may best be described as a teen rom-com that goofs on various gender-driven clichés of traditional Japanese culture. In addition to this popular TV series (seen almost exclusively in the United States on DVD), the original manga serial has been adapted into audio dramas, a live-action television drama series, a live-action film, and a very popular visual novel.—Chris White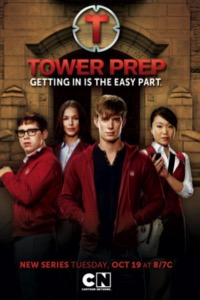 63. Tower Prep
Original Run: 2010
In the vast graveyard that is canceled television shows, few cancelations sting quite as much as Tower Prep. A prep school drama funneled through the prism of Lost and X-Men, Tower Prep boasted an astounding creative team in the form of creator Paul Dini (a stalwart of Batman: The Animated Series), showrunner Glen Morgan (The X-Files) and writers including Darin Morgan (X-Files) and Riley Stearns (writer/director of the great indie thriller Faults). The series is set in a mysterious, exclusive school designed for people with special abilities (precognition, hyper-persuasion and the intense ability to interpret body language are just a few of the powers covered). The catch is that none of the students know precisely how they came to be at the school or what they are being kept there for. Tower Prep's genius lies in how, like the best kind of genre fiction, it hones in on all the insecurities and dramatic dilemmas of high school life and magnifies them a thousand fold by incorporating supernatural elements.—Mark Rozeman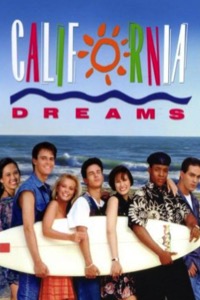 62. California Dreams
Original Run: 1992-1996
The success of Saved by the Bell on Saturday mornings meant that other live-action Saturday Morning shows were sure to follow. Most didn't last (nor did they deserve to), but the unrelenting charm of California Dreams earned it a solid five-year run. The show was the stuff that teen dreams are made of: a group of good looking guys and gals who form a band and navigate a sanitized version of the music industry, all while handling high school, relationships and their scheming manager and friend Sly Winkle (Michael Cade). Was it relatable? Not really. But it was good, clean fun in the sun, and that's all the audience ever wanted.—Gerry Strauss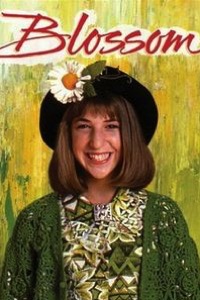 61. Blossom
Original Run: 1990-1996
Before Mayim Bialik became the always awkward Amy on The Big Bang Theory, she headlined as the title character on Blossom. As the precocious teenager growing up with her musician father and annoying brothers, Blossom became a goofy girl icon with her weird fashion, particularly the big, floppy hats that became her calling card. She was the teen who was happy being herself—always a rarity. Today, the show is often remembered as one of the leading innovators of the "very special episode" format, which was already well established by shows such as Diff'rent Strokes but expanded into an art form by Blossom. Examples on Blossom include the time her best friend Six (that's her name, yes) is dating an older man who turns out to be married, or the traumatic occasion of Blossom's first period.—Jim Vorel and Amy Amatangelo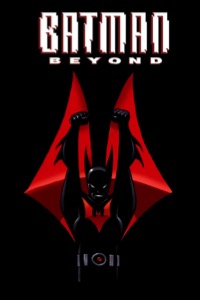 60. Batman Beyond
Original Run: 1999-2001
Batman: The Animated Series has rightfully been elevated to "seminal" status among the Bat-faithful. Needless to say, the concept of a sequel series in which an older Bruce Wayne recruits a hotheaded teen to become the new Batman brought about some legitimate concerns. We've all seen Indiana Jones and the Kingdom of the Crystal Skull and know how quickly that particular dynamic can go south. Luckily, the creative team was not about to half-ass any sort of "Batman, Jr." set-up. Rather, they assured that what emerged on the other side was a show that, while embracing a more cyberpunk aesthetic, retained the sense of quality that made the original such a colossal achievement. The new Batman in question is Terry McGinnis (voiced by Will Friedle), a troubled youth who, in the pilot episode, loses his father to Gotham's criminal underground. Recognizing a kindred spirit, Bruce Wayne (Kevin Conroy, reprising his role from The Animated Series) takes Terry under his wing and offers him the chance to take up the Batman mantle. Bruce was able to masquerade as a carefree playboy, but Terry's not quite as lucky. In addition to having a family to support, he must also balance his nightly crime fighting with every day high school concerns, including tests, papers and appeasing his long-suffering girlfriend. Some of his classmates even end up becoming villains he must later vanquish. After the show's conclusion, Terry continued to thrive in the Bat-universe via his own comic book series, which speaks volumes about the impact and viability of this "what if" Batman future.—Mark Rozeman

59. Aliens in America
Original Run: 2007-2008
Aliens in America centers on Justin (Dan Byrd), a young teenage outcast whose angst-ridden world receives a major shake-up when his family welcomes Raja (Adhir Kalyan), an affable foreign exchange student from Pakistan. Developed at the tail end of the Bush-era, there is easily a world where this series serves as a tasteless, tone-deaf exercise in topicality. Hell, the initial trailer and promos did very little to engender good grace. That the show was canceled after one season probably means not many people thought it deserved a chance. And that's certainly a shame. While not without its occasional stumbles into overly broad, sitcom characterization, what's immediately apparent about Aliens in America is the inherent sweetness and heart at its core. Much of this is due to the odd couple friendship that quickly develops between Justin and Raja, the titular "aliens" in their community. Far from being an offensive stereotype, Raja provided a positive, humanizing portrayal of a Muslim in a television landscape before diversity became a hot button issue. Today, when the Republican presidential candidate is proposing a widespread ban on Muslims and immigrants alike, Aliens in America seems more relevant and more necessary than ever before.—Mark Rozeman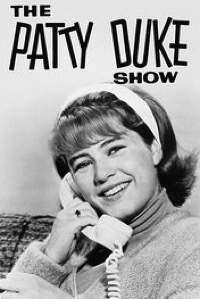 58. The Patty Duke Show
Original Run: 1963-1966
Much like every sitcom produced in the early '60s, the concerns and quibbles of the students in The Patty Duke Show look downright adorable when viewed today. This wasn't a show meant to tackle the social ills of the day, or even comment on the world at large. Not when Patty has her tuba to practice, or has to worry about helping the school's star basketball player get better grades lest he miss the big game. Quaint as it was, the show remains a bit of a special effects marvel for its time, as the titular actress played two roles—young Patty and her identical cousin Cathy—and required some pretty remarkable split screen techniques to have both characters in certain scenes. Again, it may look at little chintzy when put up against the CGI wonders of today's TV productions, but it doesn't detract from how enjoyable this series remains even some 50 years later.—Robert Ham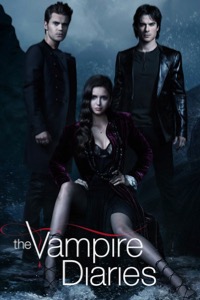 57. The Vampire Diaries
Original Run: 2009-present
If ever a TV show moved the needle on bourbon sales, I'm guessing it was The Vampire Diaries. Vampire brothers Stefan and Damon Salvatore (Paul Wesley, Ian Somerhalder) have a seemingly endless supply of brown liquor and an impressive collection of glassware. And I'll admit, never before has a show more inspired me to drink along with the leads. But I digress… What began as an angst-filled teenage supernatural drama has actually developed into a compelling and frequently gruesome foray into the world of vampires (and werewolves and witches and hybrids and siphons and….) and the men and women who love them. While CW shows are often painted as skewing towards melodramatic teen/YA fare, that's an increasingly unfair assertion and one that The Vampire Diaries did a great job of dispelling, particularly once it grew out of its early "Dawson's Creek with vampires," phase. Season One, while intermittently strong, was more or less, one of those shows people refer to as a guilty pleasure. It was fun, but not really good. Once creators Julie Plec and Kevin Williamson (creator of Dawson's Creek, not a coincidence) really got a feel for where they wanted to take the show, however, it took off and over the past seven years, the show has proven to be a reliably well-acted, creepy and ethically complicated, hour of drama. The upcoming eighth season is the show's last and I'm okay with that. It's still strong and in the world of TV, there's nothing worse than staying on too long. We're going to miss the gang but it's time and hopefully some of them will pop up in The Originals from time to time.—Mark Rabinowitz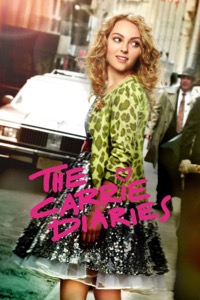 56. The Carrie Diaries
Original Run: 2013-2014
Here's how charming and endearing the CW's Sex and the City prequel series was—this blurb is being written by someone who rarely watched the original HBO program and, when they did, actively dismissed it as being frivolous fantasy (a person can only take so many painful puns before breaking). What helps The Carrie Diaries rise above mere cynical cash grab lies not only in its spot-on casting (AnnaSophia Robb makes for an engaging young Carrie Bradshaw), but the ways in which it conveys the wonder of moving past your bland high school life and being tossed into an "adult" world full of glamor and promise. The series opens with Carrie coping with the recent death of her mother, setting the tone for an incisive, pathos-filled character journey. In short, the narrative follows Carrie as she receives a life-changing opportunity to work in New York—first at a law firm then at an upscale entertainment magazine (with the owner remains unaware she's a high school student). Carrie soon finds herself balancing this extracurricular activity with the traditional high school drama concerning boys and familial strife. Unlike Sex and the City, the show never quite found its audience and was canceled after two seasons.—Mark Rozeman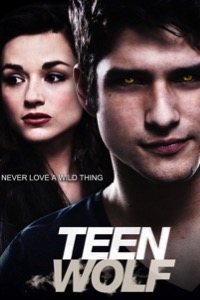 55. Teen Wolf
Original Run: 2011-present
When MTV announced they were making a series based on the ridiculous 1985 Michael J. Fox comedy of the same name, I was less than excited. It would be like someone suggesting that it was a good idea to make a series based on 1992's execrable Buffy The Vampire Slayer film. Oh, wait… What I mean is, it's hard enough to make a good show out of a good film and for every Friday Night Lights or Fargo, there are a dozen Ferris Bueller or Clueless debacles. But using a bad film as source material? You damned well better tweak the hell out of it. Well, wouldn't you know it? Jeff Davis did just that and has pulled a particularly fearsome were rabbit out of his hat. Teen Wolf is a genuinely terrifying and unapologetically sexy piece of work. (While I'll admit to a teenaged crush on Boof from the original film, the series raises the lascivious lupine bar a few dozen notches.) Of course with a series, one runs out of source material rather quickly. But Davis and his team have done their homework and created an intriguing and well thought out world, complete with magic, banshees, were-coyotes and even kitsune, populated by a surprisingly talented group of young actors. Like Sunnydale and Mystic Falls before it, Beacon Hills seems to be a magnet for mystical happenings and things that go "Grrrrr" in the night and thankfully we've got Scott (Tyler Posey), Stiles (Dylan O'Brien) and the rest to at least try and make sense of it all.—Mark Rabinowitz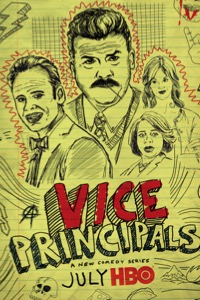 54. Vice Principals
Original Run: 2016-present
Jody Hill and Danny McBride, the creators of Vice Principals, excel at taking losers and turning them into almost heroes. Kenny Powers (Eastbound & Down) is an utter douchebag, but somehow they made him a sympathetic character. It was impossible not to root for Kenny. With their newest series Vice Principals, Hill and McBride ratcheted up the insanity from the get-go and then allowed us to see the full layers of each of these maniacs. The battle between Neal Gamby (McBride), Lee Russell (Walton Goggins) and new principal Dr. Belinda Brown (Kimberley Hebert Gregory) over the control of their high school has been a fascinating and evolving character study. While we might think Russell is a maniac one week, we can take his side in a rivalry against his garage-gym rat neighbor. In one episode, Brown can seem like a power-hungry rival, while in the next, she can be seen as a caring, compassionate leader. Vice Principals is a captivating and hilarious battle for power, one that feels like the natural next step for the team that somehow made us care about Kenny Powers.—Ross Bonaime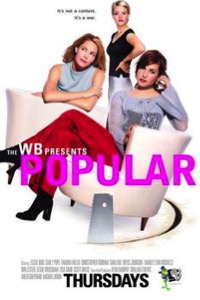 53. Popular
Original Run: 1999-2001
Even titans have to start somewhere. Prior to creating his own mini TV empire (Glee, Nip/Tuck, American Horror Story, Scream Queens and American Crime Story), writer, director and altogether enfant terrible Ryan Murphy made his name co-creating (with writer/producer Gina Matthews) the short-lived but well-regarded WB dramedy, Popular. The series starred Leslie Bibb and Carly Pope as teens from opposing ends of the high school popularity chart. The two find their drastically different lives crashing together when their respective parental units undergo a whirlwind engagement. Needless to say, this causes major shockwaves that extends beyond their home lives and into their friend groups. A large chunk of the first season revolves around the two effectively trying to reverse Parent Trap the relationship that brought them together. Though the series eventually softens as the girls get to know one another, the biting cynicism and rough edges that Murphy would bring to his later projects is on full display here.—Mark Rozeman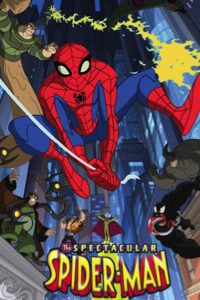 52. Spectacular Spider-Man
Original Run: 2008-2009
The past 20 or so years have given us no shortage of Spider-Man adaptations, from live-action (the original Sam Raimi films, the Andrew Garfield/Marc Webb reboots, the new Tom Holland version introduced via Civil War) to animated cartoon (the mid-90s Spider-Man), the parallel dimensions of Spider-Man Unlimited and the fourth wall-shattering Ultimate Spider-Man). Yet, I'm going to make a bold statement here. Depending on how the upcoming Spider-Man: Homecoming turns out, Spectacular Spider-Man remains the greatest, non-comic book iteration of the Webslinger. Borrowing the colorful, vibrant action of the Stan Lee/Steve Ditko originals as well as the emotional weight of the more modern Ultimate Spider-Man comic line, Spectacular Spider-Man presents the best of both worlds. Most importantly, it makes Peter Parker's high school concerns more than merely obligatory filler in-between villain battles, but as something that's closely tied to his superhero adventures. Though some might be thrown off by the series' more simplistic, kid-friendly animation, this style really allows the various battle scenes to pop. Unfortunately, because we can't have nice things, the show was canceled after a mere 26 episodes. Still, the show lives on in the hearts of Spidey fans everywhere. Here's hoping the creative teams behind the next batch of Spider-Man movies are savvy enough to take some cues from this instantly classic adaptation.—Mark Rozeman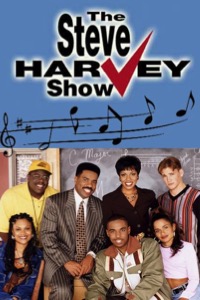 51. The Steve Harvey Show
Original Run: 1996-2002
As one of the earliest sitcoms on The WB network, The Steve Harvey Show filled the channel's gap of family-friendly comedies with two now-giants of comedy. The combination of Steve Harvey and Cedric the Entertainer equally matched the other great comedian-led comedies on the network, like The Wayans Bros. and The Jamie Foxx Show. The dynamic of Harvey and Cedric is fantastic, but it was the teacher's interactions with their students that made The Steve Harvey Show special, like a modern day Welcome Back Kotter. By equally combining student and teacher stories, The Steve Harvey Show found a fun balance that also, at times, felt like The WB's response to Boy Meets World. The student cast boasted many stars of All That, including Kenan Thompson, Kel Mitchell and Lori Beth Denberg, and might be the only show in history to have both Samm Levine and The Lady of Rage. Series creator Winifred Hervey (who wrote for Mork & Mindy, The Golden Girls and The Fresh Prince of Bel Air) succeeded in creating the WB's first excellent and memorable sitcom.—Ross Bonaime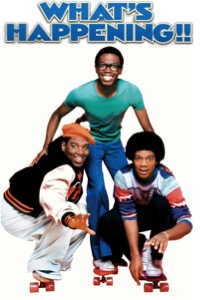 50. What's Happening!!
Original Run: 1976-1979
What's Happening!! was the first network television show to feature an all African-American cast of high school-aged kids. Created by Eric Monte of Good Times fame, the show followed three middle class black teens living in Los Angeles. Ernest Thomas led the ensemble as bespectacled Raj, Haywood Nelson was bimboy Dwayne, and Fred Berry was the iconic Rerun—you know, the big guy with the red beret, Mork suspenders, and those dance moves! Danielle Spencer as Raj's younger sister Dee stole nearly every scene she was in with her withering, deadpan, dry wit .and Shirley Hemphill as the gang's waitress at their local hangout put her standup-honed, wisecrackery to good use. What's Happening!! ran for three modestly successful seasons on ABC, then in syndication for years where it became must-see afterschool TV. Although the show broke boundaries, the comedy's aim was less about overt, social commentary and more on the typical hijinks and anxieties of young people.—Chris White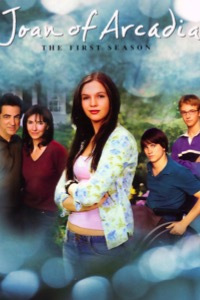 49. Joan of Arcadia
Original Run: 2003-2005
Talking about religion on TV is a veritable minefield. On one end, you risk being overly saccharine and diving straight into afterschool, 7th Heaven/Touched by an Angel territory. On the other hand, if you're too critical or questioning, you risk waking the beast that is the fundamentalist right and getting your show immediately shut down. Though it only lasted a sparse two seasons, Joan of Arcadia is nothing short of a miracle for this very reason. In short, the series stars Amber Tamblyn as the titular Joan, a high schooler who finds herself tasked by God to perform certain tasks—sometimes they're straightforward good deeds, other times the missions are super cryptic in nature. In a cool switch-up, rather than appearing to Joan as a bearded, shining man in the clouds, God comes in the forms of various normal-looking civilians—young, old, male, female and of every conceivable race. He's also more apt to quote the likes of Bob Dylan or poet Emily Dickinson than any Biblical scriptures. Joan of Arcadia is the type of show that could only have existed at a certain point in TV history—namely, after people became okay with the idea of mentioning "God" on TV, but before the advent of cable risked the development of a show that would have sacrificed heart for edginess. And though Joan ultimately clocked in at less than 50 episodes, what audiences got represented some of the most compassionate and intelligent installments in the history of the medium.—Mark Rozeman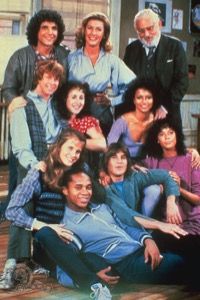 48. Fame
Original Run: 1982-1987
That we live in a world of afterschool performing arts programs, arts magnet schools, even arts-intensive residential high schools owes at least some small measure of thanks to Fame, which was initially inspired by the successful 1980 film of the same name. Hell, American Idol, The Voice, America's Got Talent, YouTube—all of our contemporary performer-driven contest shows—owe so much of their success to the fact that Fame introduced suburban Americans to the performing arts as a physically demanding, high stakes melodrama. Though the show's setting, a highly competitive performing arts high school, was inspired by an actual place—Fiorello H. LaGuardia High School of Music & Art and Performing Arts in New York City—its characters, both teachers and students, were pulled straight out of Horatio Alger stories and David O. Selznick's A Star Is Born. Has there ever been a more unabashedly American topic for a high school TV hit? No. Baby, remember its name.—Chris White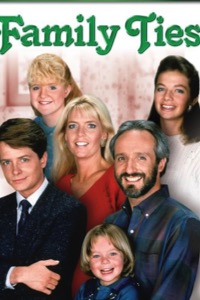 47. Family Ties
Original Run: 1982-1989
One of the best family sitcoms of our time, Family Ties gave us the Keatons; and they were our family. Liberal working parents Steven (Michael Gross) and Elyse (Meredith Baxter) raised their three children—smart and conservative older brother Alex (Michael J. Fox), flighty and fashionable middle child Mallory (Justine Bateman) and sarcastic younger sister Jennifer (Tina Yothers)—with love, compassion and limits. Fox, whose career was launched with the series, made Alex's Republicanism funny, yet not cliched. And we know he would shudder at where his beloved political party is today. The Keaton kids navigated high school's tricky waters with their parents support. The siblings made mistakes. They dated the wrong people. And sometimes they thought their parents really didn't get it. It was the show every member of your family could relate to. The series is still remembered for its very special episode, "A my name is Alex," where Alex struggled to accept the sudden death of his friend. Today family comedies continue to try to capture the magic that was Family Ties.—Amy Amatangelo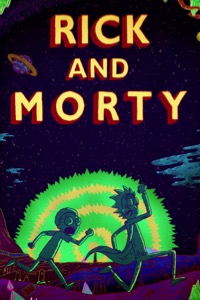 46. Rick and Morty
Original Run: 2013-present
With a universe of universes to explore, Rick and Morty isn't so much a "high school" TV show—limited to the confines of a local learning institution's walls—as it is a TV show with a high school mentality at its core. While Morty and sister Summer attend Harry Herpson High School (presided over by Principal Vagina), and while their mad scientist/grandpa Rick often espouses the futility of going to public school at all, an entire cosmos of characters and adventures rages on outside of their school's insular orbit—which is kind of the point. Just as every emotion, dramatic event, relationship, break-up, failure and triumph somehow marks either the greatest or last day on Earth for a high schooler, so does Rick and Morty present characters who, despite the technology and reality-thwarting means at their disposal, cannot find rhyme or reason to the misery, depression and purposelessness that steers their lives. In fact, it's at a high school dance where the show's first narrative through line is established, in which a love potion gone wrong transforms all of Harry Herpson High—and, tellingly, the rest of the world—into deformed viral creatures. Giving up on the fate of the dimension he's inadvertently spawned, Rick uses his portal gun to transport himself and Morty to a version of Earth where the so-called "Cronenbergs" aren't the majority, which also happens to be a version of Earth where Rick and Morty have died in an explosion not moments before. Thus, Rick and Morty bury the bodies of versions of themselves, and live out the rest of the series in this new dimension, taking the place of their deceased doppelgangers. Later, during a time in which his sister is feeling especially rudderless, Morty shows Summer the place where he buried himself, explaining that she should let go of all the drama she has pent up inside and enjoy life for what it is, because life is meaningless and nothing matters. It feels like a direct response to the attitude of every high schooler—and every high school TV show—who's ever elevated self-pity to an art form.——Dom Sinacola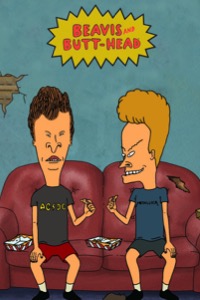 45. Beavis and Butt-head
Original Run: 1993-1997
Beavis and Butt-head redefined what you could get away with in the realm of animation. The title characters are moronic teenagers with absolutely no sense of empathy or social consciousness, whose only goals in life are to watch TV, eat junk food and hopefully "score" one day. Nevertheless, Beavis and Butt-head always had the ability to be oddly astute at times, especially when the boys would deconstruct MTV music videos with an unexplainably expanded vocabulary. The episodes have aged pretty well, and there's just a stupid pleasure in watching the pair wreck the lives of everyone they come across. The series even led into a surprisingly funny feature film, Beavis and Butt-head Do America, which I've seen more times than I care to admit.—Jim Vorel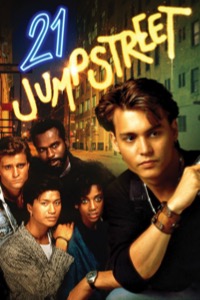 44. 21 Jump Street
Original Run: 1987-1991
The entire series of 21 Jump Street is on Hulu. Stop whatever it is you're doing right this instant and watch, if you've never seen the late '80s classic. If you've seen the 2012 movie remake with Channing Tatum and Jonah Hill, then you already know the premise: Cops go undercover to pose as high schoolers or college students to fight crime internally. The original show features a very young, very handsome Johnny Depp, a lot of horrible over-acting and some of the cheesiest background music you've ever heard. And still, it remains iconic, and definitely worth a binge in 2016.—Annie Black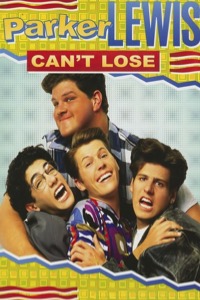 43. Parker Lewis Can't Lose
Original Run: 1990-1993
Look, do I remember a whole lot about Parker Lewis Can't Lose, beyond the fact that the titular character was super smart (Corin Nemec), had a big dumb friend named Kubiac (Abraham Benrubi) and possibly a nerd friend too, and that I used to watch it on the USA Network on summer days, either right before or right after American Gladiator, while praying my mom wouldn't make me mow the lawn? NO. I do not. What I remember is the feeling it gave me of witnessing a fun, satisfying alternative to the elementary and middle school experience I was having in real life, where Parker Lewis-style witty rejoinders were not the common currency of popularity. It was a fantasy—the vision of a life I hoped to be leading. Which I suppose you could say about many television shows, to some extent, but this one captured my summer imagination unlike any other. At this point, I'm going to spoil my purity and read about it on Wikipedia… okay, it ran from 1990 to 1993 on FOX originally, and was apparently "strongly influenced" by Ferris Bueller's Day Off, which makes total sense. The main thing you have to know about this show is that it was smart and funny in a way that feels very strange for a teen sitcom of the early '90s, and probably explains why it failed. Nobody I know ever talks about this show, or looks back on it nostalgically, while a piece of shit like Saved By the Bell is apparently the hub for millennial nostalgia. Which is a shame—watch like one episode of this show, and you'll see what I mean. It's a joy.—Shane Ryan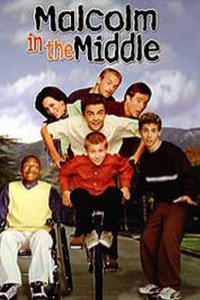 42. Malcolm in the Middle
Original Run: 2000-2005
Smart kids. They're just like us! Title character Malcolm (Frankie Muniz) is the gifted middle child who doesn't love being labeled (shudder!) "smart." While he deals with classmates who just don't understand, his mother Lois (Jane Kaczmarek) and father Hal (Bryan Cranston) raise four (and eventually five) particularly unruly, rambunctious boys. It's now commonplace for a character to break the fourth wall and talk directly to the audience, but Malcolm was one of the pioneers of this storytelling device with the charming Muniz constantly chatting with the camera. He brought a terrific everyman quality to his performance. Malcolm's honest commentary brought viewers right into his harried home and we never wanted to leave.—Amy Amatangelo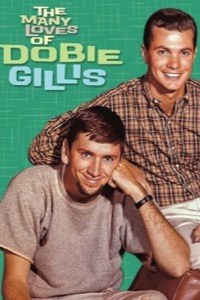 41. The Many Loves of Dobie Gillis/Dobie Gillis
Original Run: 1959-1963
Inspired by Max Schulman's popular series of young adult-targeted short stories and a feature film adaptation, The Many Loves of Dobie Gillis follows the exploits of teenager (and eventually young adult) Dobie Gillis (Dwayne Hickman) and his best friend Maynard G. Krebs (played by "Gilligan" Bob Denver). Dobie Gillis was the first American television program produced for a major network to feature teenagers as leading characters. The show was ahead of its time, depicting many elements of the decade's counterculture with a focus on the Beat Generation. In many ways, the series represented the end of America's pop culture innocence. Its last episode aired less than a year before the Kennedy assassination and the onset of Beatlemania.—Chris White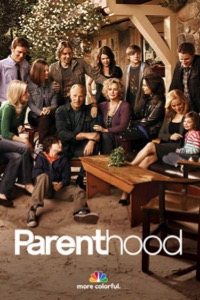 40. Parenthood
Original Run: 2010-2015
I may be biased when I say this, but I'd argue that no TV family has ever been as loved and obsessed about quite like the Bravermans. Ron Howard and Jason Katims created a unique bunch of lovable and (at times) infuriating brothers, sisters, parents, and children. While Parenthood was, indeed, a family drama, it also touched on life in high school in incredibly thoughtful ways. We watched Amber (Mae West) and Haddie (Sarah Ramos) go through multiple phases and heartbreaks during the first few seasons. We're so used to seeing main characters succeed; it was all the more soul crushing when Amber didn't get into college after working so hard to make a comeback. West brilliantly showed what it looks and feels like to be a struggling millennial fresh out of school. And let's not forget the time when sweet Haddie was caught with drugs, or when she butt-dialed her parents while having sex with her boyfriend, a formerly homeless alcoholic, Alex (Michael B. Jordan). Then there was Drew (Miles Heizer) and his awakening from a quiet, sensitive teen to a loving boyfriend. Just as he did with Friday Night Lights and Boston Public, Katims took the mundane routines of everyday life and the nitty gritty eccentricities of one family and made them not just watchable, but worthy of our obsession. Our only hope is that some day in the future we find ourselves with a Fuller House-esque look at wherever the Braverman family ended up after cameras stopped rolling.—Deirdre Kaye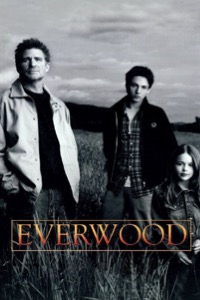 39. Everwood
Original Run: 2002-2006
When Dr. Andy Brown (Treat Williams) moved his teenage son, Ephram (Gregory Smith) and young daughter Delia (Vivien Cardone) from New York City to Everwood, Colorado, it had all the makings of a heartwarming family drama. And, of course, it was. But Everwood was also a poignant, delicately nuanced, often heartbreaking, high school series. Whether you were the gloomy artist, the new kid, the most popular guy in school or just another modern day Juliet, there was someone instantly recognizable in Everwood's small high school. Sure, the drama could be little trumped up. But, in the hands of executive producer Greg Berlanti, who went on to create Brothers & Sisters and Arrow and the show's stellar cast, led by Smith's searingly honest performance, Everwood remained utterly relatable. Talk to any of fans and they speak with a possessive nature about the show. Everwood was our town. These were our friends. And we remain wishful that we, too, grew up in this beautiful and bizarrely busy small world.—Deirdre Kaye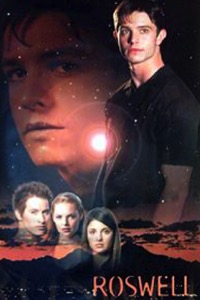 38. Roswell
Original Run: 1999-2002
Roswell is one of those shows that died before its time, likely a victim of network tinkering. I know it's a running gag to blame "the suits," but more often than not it is their fault. With Roswell, they took a perfectly good high school drama about aliens and the Earthlings who love them and ratcheted up the science fiction elements to extreme, often absurd levels. Season One was by far the best ,and actually did a great job of capturing high school on a number of levels. There's the love triangle between Liz (Shiri Appleby), Max and Kyle (Nick Wechsler) and there's Michael (Brendan Fehr), the bad boy with the (deeply hidden) heart of gold, and of course Alex (Colin Hanks), the nerd who's in love with Isabel (Katherine Heigl) the (literal, it turns out) princess. And really, who doesn't feel like an alien at least a few times during high school? The show also had some nice touches, like the aliens' addiction to Tabasco and the casting of John Doe, bassist of the seminal LA punk band X, playing Liz's father. At least the series was allowed to end with a real finale, rather than being canceled mid-story. But the silliness and muddled plotlines mean that the ending came as more of a relief than a disappointment—it's the perfect example of a good show being murdered by tinkering network execs.—Mark Rabinowitz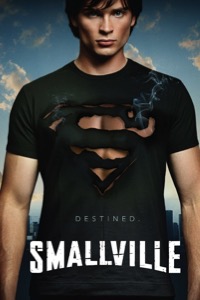 37. Smallville
Original Run: 2001-2011
So, 15 year-old Clark Kent is played by a 24 year-old man (Tom Welling) who doesn't wear glasses and isn't all that mild-mannered. Assuming he eventually becomes Superman, wouldn't his high school friends all recognize him?
With that as a premise/set-up, Smallville started off with both arms tied behind its back and still managed to make it 10 years as a (mostly) quality show. This is a hell of an achievement and only 36 non-daytime soap series have lasted longer. As a series set in high school (for the first four seasons), Smallville might have benefitted either by casting the lead younger or by skipping through high school at an accelerated rate. (Yeah, yeah… Buffy was 20 and Dawson was 21, but for some reason they didn't bother me as much. Perhaps it's because neither of them looked like Superman on day one.) Still, Smallville managed to bring all the necessary high-school trimmings: first love, prom, rivalries with the jocks, spirit possession, mind-control and lots and lots of murder… you know, the usual. Season Four went off the rails when Clark became the school quarterback (seriously, did no one at The WB read a comic book?) but for most of the run, I was able to deal with the non-canon moments. That said, Smallville may be one of those shows that was "of its time" insomuch that television programming (especially geek TV) has improved significantly over the last 5-10 years. It's not that it wasn't a good show, but I'd argue that 218 episodes was far too many to get where we all knew it was going, and it essentially prolonged Superman's Superboy period to an absurd length.—Mark Rabinowitz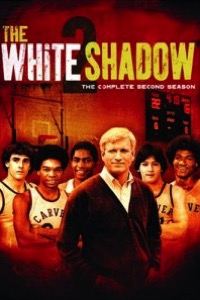 36. The White Shadow
Original Run: 1978-1981
While this series about a white former NBA player (Ken Howard) coaching a racially-mixed inner city LA high school team only ran for three years (from 1978 to 1981), it was a truly groundbreaking and influential show that has remained a fan favorite for decades after its initial run. The first ensemble network drama to feature a majority black cast, The White Shadow was also the first network show to portray inner city high school life warts and all, going far beyond the basketball court, covering previously taboo topics like student alcoholism, sexual orientation and sexually transmitted diseases. Its influence also reaches far beyond the US, with many attributing the rise in popularity of basketball in Turkey to 1980-82 airings of the show. Despite having a lengthy stage, film and TV resume, star Howard (on who's high school years in Manhasset, NY the show was partially based) was greeted with "Hey, Coach," everywhere he went, until his death in 2016.—Mark Rabinowitz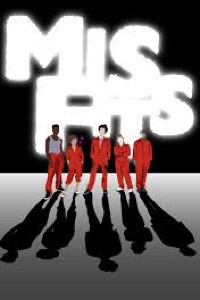 35. Misfits (UK)
Original Run: 2009-2013
The plot: A handful of juvenile delinquents experience a strange universal shift during an electrical storm that causes each of them to gain various super powers. Thus, they become "superhoodies." On the surface, it seemed like the plot of a science fiction show and that's not incorrect. The early episodes of Misfits were some of the most underrated and low-key, sci-fi episodes on television—it was sci-fi for people who weren't sure they liked sci-fi. Admittedly, Misfits often doesn't get a fair shake, thanks to the cast turnover and lack of satisfying story follow-through in later seasons. That said, the one thing Misfits got exceedingly right was their look at the lives of working class, high school-aged kids who are often shrugged off or labeled "trouble." While you'd never see the likes of Simon (Iwan Rheon, currently crushing it on Vicious alongside Ian McKellen), Kelly (Lauren Socha) or Nathan (Robert Sheehan) sitting in a history class, viewers still witnessed their struggle with every day teenage life. The closest you'd find to a stereotypical goody two shoes on Misfits was Simon. Rheon's portrayal of the shy and often overlooked Simon was one of the most captivating parts of the show. When Simon, faced with Alisha's super sexual appeal, would mutter his darkest fantasies, you saw a completely different, but very real side of the average boy. The things that came out of his mouth could only come from a porn-obsessed teen. His foil came in the form of Nathan, a goofy, loud-mouthed jokester who seemed to think his greatest gift was his ability to have a smart answer for absolutely any topic… that is until he discovered his super power. The superhoodies of Misfits were without a doubt to sort of kids you'd roll your eyes at on the street. Yet, creator Howard Overman (Atlantis, Dirk Gently) turned the miscreants into humans who, though they were flawed, were absolutely worth rooting for.—Deirdre Kaye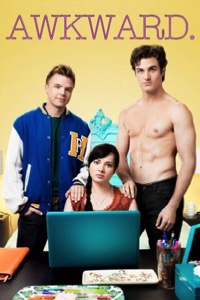 34. Awkward
Original Run: 2011-2016
Your first day at high school is a big deal, to say the least. Nothing seems more important than showing off the style, slang and overall teenaged persona. On Jenna Hamilton's (Ashely Rickards) first day, she was dealing with a broken arm, a neck-brace and rumors that she attempted suicide. Following a fantastic summer at Camp Pookah, where she (secretly) lost her virginity to Mr. Popular Matty McKibben (Beau Mirchoff), Jenna comes home to a pretty nasty letter that calls her (among other things) pathetic, and urges her to make some serious changes. As the title of the show already suggests, Awkward deals with the inherent awkwardness that marks the high school years. Instead of creating a strong divide between the outcasts, the popular kids and the nerds, this show throws them all together and details the group-dynamics and the resulting insecurities in a manner that rings true to many of our own adolescent experiences. The first three seasons of the show, created by Lauren Lungerich, painted a realistic picture of day-to-day high school life complete with gossip, sex, boozing, self-consciousness and, most importantly, teenage milestones as they differ between boys and girls. The characters were beautifully fleshed out, relatable and lovable, and Jenna's passion for writing was a prime impetus behind the show. Unfortunately, later seasons were a let-down. Instead of allowing Jenna to grow into the independent woman, the writers made her succumb to a life that is defined by her romantic relationships. But the early years were nothing short of incredible.—Roxanne Sancto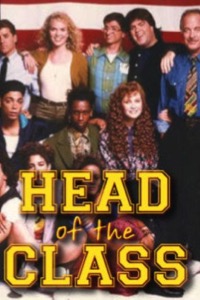 33. Head of the Class
Original Run: 1986-1990
Before The Big Bang Theory helped usher in the era of geek culture, Head of the Class showed us that intelligent teens could actually be… well, cool. Turning the similar-yet-very different premise of Welcome Back Kotter on its ear, this one saw a stalwart teacher named Charlie Moore (Howard Hesseman) inherit a class of diverse, gifted intellectuals. Sure, the class featured some of high school's most cliched outcast stereotypes (the super-nerd, the overweight kid, even the uber-advanced preteen who was actually smarter than her older peers), but Mr. Moore's "regular guy" perspective helped his class morph into likable human beings, even if it took five seasons to get there.—Gerry Strauss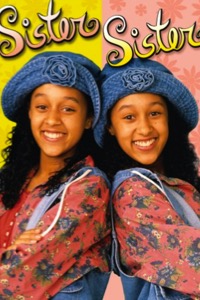 32. Sister, Sister
Original Run: 1994-1999
For the most part, Sister, Sister was a light-hearted sitcom made up of all the traditional tropes and plot devices—sibling rivalries, petty high school drama, crushes, love triangles and annoying neighbors (Go Home Roger, AKA Marques Houston). Tia and Tamera Mowry played pre-teen twin sisters who were separated at birth, but discover each other—while shopping at a mall, obviously. And while it had its broad appeal, what made the show such a gem was that it carefully wove in greater and more complicated issues of family that came about, as the two sisters had both been separately adopted. The merging of the sisters was also a merging of households and personalities, via Tamera's father Ray (Tim Reid) and Tia's mother Lisa (the incomparable Jackée Harry). The series followed the sisters from middle school all the way through high school, making it the kind of show you could grow up with, at least over the course of five years. And sure, it could be corny and idealistic at times, but like other shows on this list it was also entertaining and well-written. Unlike so many other shows on this list, and even most modern sitcoms and dramas, Sister, Sister centered on a fairly normal black family—one that wasn't especially wealthy or poor; these characters didn't own a music empire, nor did they run the streets of Baltimore. In spite of their odd beginnings, this was about a regular, schmegular black family that was still deemed worthy of our attention and a time-slot. Imagine that.—Shannon M. Houston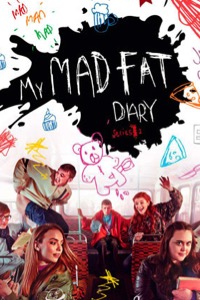 31. My Mad Fat Diary
Original Run: January 2013-2015,
There are so many reasons why everyone needs to watch the UK's My Mad Fat Diary. Rae Earl (Sharon Rooney in her first role) is the fat, teenage protagonist of our dreams. She weighs 16 stone (224 pounds) and has the dirtiest mouth, which she uses to describe all she would do to her crushes. It's hilarious and riveting. But the emotional tone of the show (set between 1996 and 1998) is defined by the knowledge that Rae's attempted suicide landed her in a mental hospital for four months. Much to her dismay (and luck), she is reacquainted with her oldest friend, Chloe (Jodie Comer). In the first season, Rae has to straddle between her two worlds: the mental hospital and a new group of friends. The characters deal with abortions, parental abandonment, sex, body issues, and the difficulties of friendships and relationships with an imperfect protagonist who continuously hits rock bottom. But, somehow, hope is felt throughout. Teenagers and their mental health issues are rarely shown, especially with this much rawness. But the dark comedy and our desire for Rae to win consistently provide relief. Oh, 90s Brit-pop, we love you so!—Iris Barreto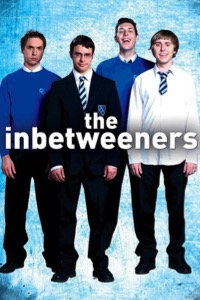 30. The Inbetweeners
Original Run: 2008-2010
A spiritual cousin of sorts to the American Pie films, The Inbetweeners brought UK audiences a glimpse into the love/hate relationship between four high school friends and their pitiable attempts to score with the young women around them. If you've ever been a semi-geeky middle class, suburban white male, it will likely pain you to sit through each episode of this show even as you're laughing at the wickedly funny dialogue and the fantastic chemistry that its four lead actors (Simon Bird, Joe Thomas, Blake Harrison, and James Buckley) maintained throughout. The Inbetweeners obviously struck a chord with a number of folks in the UK, as it scored great ratings for each of its three seasons and spawned two feature films that followed the four gents on vacations to Greece and Australia.—Robert Ham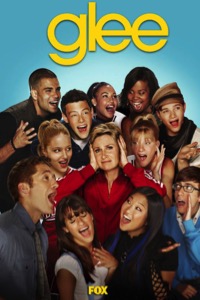 29. Glee
Original Run: 2009-2015
Ryan Murphy isn't exactly known for creating reality-based shows. So no, you probably didn't go to a high school where the glee club could put together multiple, Broadway-level productions complete with costumes, special effects and elaborate sets each week. But Murphy understood teens. Glee spoke to the football jock and popular girl who always felt like they were pretending. It spoke to the gay teen who wished he could sing "Single Ladies" on the football field and the overachiever who would settle for nothing less than a Tony-winning career. You didn't have a teacher like Sue Sylvester (Jane Lynch) because she would have been fired. But you definitely had a teacher who terrorized students the way she did. And if you were lucky, you had a teacher who believed in you the way Mr. Schuester (Matthew Morrison) believed in his students. The series could be maddening (you could create a whole show with all the characters Glee forgot about) and the plot twists were often ridiculous, but when Glee soared, you never wanted to stop believin'.—Amy Amatangelo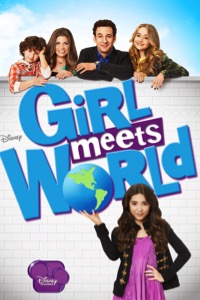 28. Girl Meets World
Original Run: June 2014-present
Girl Meets World is a fan-demanded trip down memory lane. Although the comedy has many call backs to Boy Meets World, the show is carving out its own place in the tween universe, while still entertaining the parents who grew up on the beloved 90s classic. At the series' start, middle school student Riley Matthews (Rowan Blanchard) is the doe-eyed daughter of Cory (Ben Savage) and Topanga (Daniele Fishel). The story centers on Riley and her best friend Maya (Sabrina Carpenter) and Texas transplant, Lucas (Peyton Meyer). They're all taught by her father, who takes over the sage educator role William Daniels played in the original. Now that the group has graduated to high school, the teenagers have started to mature, despite the occasionally saccharine story lines. Riley and friends battle with cyber bullies, adapt from their former social labels while learning about cultural appropriation and feminism, and Maya tries to find her voice after an identity crisis affects her artistic point-of-view. It's a real pleasure to watch these teens grow right in front of our eyes, just like Riley's parents did.—Iris Barreto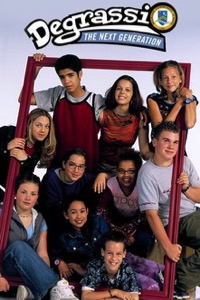 27. Degrassi
Original Run: 2001-present
Canada's coming-of-age hit Degrassi is now a teenager itself, navigating its way through the great big world of Netflix after an awkward puberty that spanned about seven years. Regardless of their age, adolescents and adults alike identify with its central theme: change. Upon closer examination, Degrassi reveals a darker side that's characterized by killing off favorite characters or subjecting its cast to a life's worth of tragedy packed inside childhood's final stretch. Yes, the show can be a guilty pleasure, but it's also existential, even philosophical. Plus Degrassi gave the world the gift of Drake. Long before he was making women everywhere melt, he was troubled teen Jimmy Brooks for 145 (!!) episodes.—Sarra Sedghi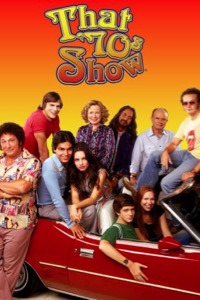 26. That '70s Show
Original Run: 1998-2006
Just as the 1970s harkened back to the 1950s in the form of Grease and Happy Days, pop culture audiences of the 1990s demonstrated their own brand of nostalgia by popularizing Fox's That '70s Show, a sitcom based on co-creator Mark Brazill's teenage years as a smartass, Midwestern teen. Beyond highlighting the immense talent of its cast with sharp, punchy writing, the show also set itself apart by experimenting with visual structure, implementing split screens, dream sequences, drug-induced hallucinations and the show's patented tableside panning for when the young teens found themselves "self-medicating." In retrospect, That '70s Show's biggest sin is that—like many promising sitcoms—it simply outstayed its welcome, chugging along even after two main cast members (Topher Grace and Ashton Kutcher) had departed. Still, at its peak, it was an unmistakably engaging and altogether groovy program that more than earned its place as one of Fox's flagship shows.—Mark Rozeman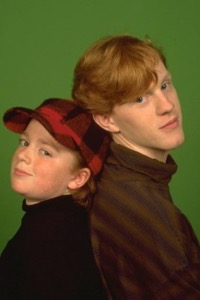 25. The Adventures of Pete & Pete
Original Run:1993-1996
Few children's comedies of the '90s are more fondly recalled today than Pete and Pete, the story of two identically named brothers living in small town USA. Solidly in the absurdist camp, stories often revolved around the charismatic Little Pete's schemes and Big Pete's attempts to get his brother out of trouble. To look at the show, you'd halfway expect something serious like The Wonder Years, but Fred Savage never had a "personal superhero" called "Artie, the Strongest Man in the World" as Little Pete does for no particular reason. The series was critically acclaimed but lasted for only three seasons, though it is still remembered as one of Nickelodeon's most charming and best-written live action series.—Jim Vorel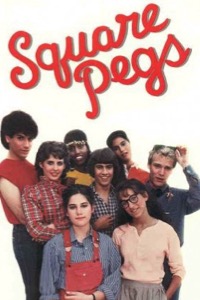 24. Square Pegs
Original Run: 1982 – 1983
Square Pegs will long be remembered for introducing the world to future Sex & The City superstar Sarah Jessica Parker, and onscreen guests like Devo and Bill Murray. But this one-season-and-done series created by former SNL writer Anne Beatts gets props for nudging the door open for shows like Freaks & Geeks and the films of John Hughes through its warm yet honest look at high school life. The primary concerns of the season were the social strivings of freshman students Patty (Parker) and Lauren (Amy Linker), but in and around their storylines were the gaggle of popular kids and their nerdy counterparts, as well as some bubbly comic relief often provided by excitable preppy Muffy (Jami Gertz). It's a minor shame that the show never really found a big audience and we couldn't find out what the future held for our heroines, but at least we have this one radical season of episodes to revisit and continue to be charmed by.—Robert Ham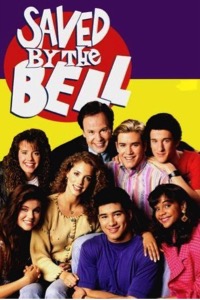 23. Saved by the Bell
Original Run:1989-1993
The definitive high school sitcom of the early 1990s, Saved by the Bell reflects the day-glo colors of the era perfectly. As a central character, Zack Morris (Mark-Paul Gosselaar) is like a slightly preppier version of Ferris Bueller, a schemer and philanderer with no shortage of friends. Everyone on the show perfectly falls into their tropes of the era, whether it's "perfect girl" Kelly Kapowski (Tiffani-Amber Thiessen), brainiac Jessie Spano (Elizabeth Berkley, jock A.C. Slater (Mario Lopez) or weirdo geek Screech Powers (Dustin Diamond), one of the '90s more instantly recognizable characters. A mainstay of our Saturday mornings growing up, the series now has an almost ubiquitous place in our memory. Sing it with me now: it' s all right, because I'm saved by the bell.—Jim Vorel and Amy Amatangelo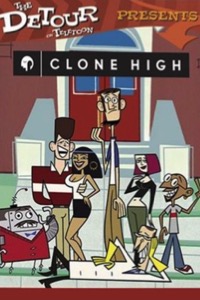 22. Clone High
Original Run: 2002-2003
Today, Phil Lord and Chris Miller have become industry giants notorious for their ability to turn admittedly questionable concepts (a Cloudy with a Chance of Meatballs adaptation, a 21 Jump Street reboot, The LEGO Movie) into franchise (and comedic) gold. Back in the early aughts, however, they were just an up-and-coming writing team looking to make their mark. For those savvy enough to tune in at the time, the duo's initial flash of genius came with the one-season wonder that was MTV's animated half-hour, Clone High. A parody of the ubiquitous teen dramas that populated the TV landscape at the time, the show was set in a high school wherein every student is a clone of a famous historical figure. Our lead character is Abraham "Abe" Lincoln (voiced by frequent Lord/Miller collaborator Will Forte), a lanky, awkward teen forever feeling inadequate in the wake of his predecessor's achievements. Along with his companions, including class clown Mahatma Gandhi (Michael McDonald) and Goth chick Joan of Arc (Nicole Sullivan), Abe attempts to navigate the perils of high school, whether it's dealing with his unrequited crush (Cleopatra) or contending with jock bullies (John F. Kennedy). Lord and Miller's ascension to the top of the Hollywood food chain may strike some as a peculiar occurrence, but anyone who saw Clone High was fully aware the two were bound for comedy greatness.—Mark Rozeman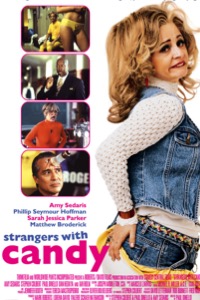 21. Strangers with Candy
Original Run: 1999-2000
You can be forgiven for not remembering Strangers with Candy. It ran for three seasons, and 30 episodes on Comedy Central, but they cranked those episodes out between April 7, 1999 and October 2, 2000—that's three seasons in less than two years. The network didn't really support the show, which was made abundantly clear in the series finale. This was unfortunate, because it was a very good show, worthy of greater support. The series starred, and was created and written by Amy Sedaris, Paul Dinello, and another fellow named Stephen Colbert. Sedaris played Jerri Blank, a 46-year-old "junkie whore," who got out of jail and decided to go back to high school. Strangers with Candy is a show populated almost entirely by awful people who learn nothing from their terrible actions. The show worked as a spoof of after school specials, and there was always a lesson to be learned about a serious topic, whether it be drug abuse, bullying or, sex. The hilarious problem was that the lesson learned was always the wrong one.—Chris Morgan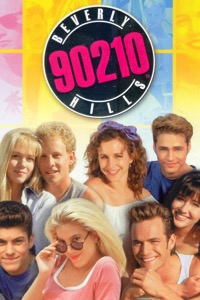 20. Beverly Hills 90210
Original Run:1990-2000
You never forget your first TV love. A picture of Dylan McKay still hangs on my refrigerator. Sigh. Sixteen years after the Peach Pit gang left the airwaves, it's easy to forget how utterly influential this Aaron Spelling drama was. Now you may remember the sideburns, the catchphrases and the mall stampedes. But 90210 was a pioneer. Without it, we would have no Dawson's Creek, The O.C., Gossip Girl or countless other teen soaps. Today, we take for granted that producers will want to create dramas about high school life. But that wasn't always the case. Spelling tapped into something—that high school is a soap opera and everything about it seems larger than life at the time. Who you'll go to prom with, having sex for the first time, fighting with your best friend—these are all huge deals. The show was couched in the glamour of Beverly Hills, but the series tackled every single issue adolescents face regardless of their backgrounds. Eating disorders, drug use, abusive boyfriends, suicide, pregnancy scares—you name it, Spelling and showrunner Darren Star shied away from nothing, pushing the network executives and censors to new levels. My love for this show is endless. 90210 (and no, I don't acknowledge the 2008 remake) ended after a decade-long run, but I would have watched those kids right into the Golden Girls years. —Amy Amatangelo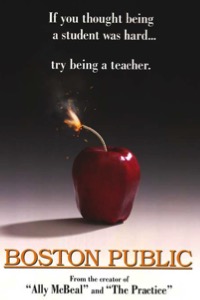 19. Boston Public
Original Run: 2000-2004
Boston Public is everything a school-based show should be. It taught students that teachers did, in fact, have lives and outside interests. But it also served as a reminder to teachers that students' lives were much more complicated than they often admit. No, not all of us attended school in the inner city. But, that didn't make the lives of Boston Public students feel any less like ours. From abusive dads, to helicopter moms, Boston Public's look at the parent-school relationship was all encompassing. The show bore witness to how difficult school life can be for just about anyone. Even smart kids get pressured into cheating. Even jocks are tormented, especially if someone thinks they're gay. And no amount of lectures on bullying has ever seemed to curb the attacks on anyone deemed "fat." The added bonus for Boston Public was their roster of talent. Some amazing guest stars including Mandy Patinkin and Joey McIntyre. Meanwhile, the recurring cast included Chi McBride, Fyvush Finkel and Michael Rappaport. While it never made it to the end of its fourth season, Boston Public ultimately offered one of TV's most intimate depictions of the lives of anyone involved in inner-city schools. For that, it most certainly deserves a spot on this list.—Deirdre Kaye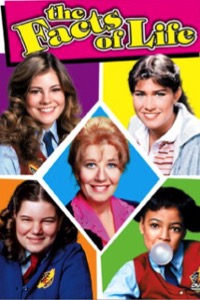 18. The Facts of Life
Original Run: 1979-1988
With a theme song I can still sing verbatim to this day, there is not a more seminal show from my childhood than The Facts of Life. I saw a little bit of myself in Blair (Lisa Whelchel), Jo (Nancy McKeon), Tootie (Kim Fields) and Natalie (Mindy Cohn). I wanted the confidence of Blair, could relate to the insecurities of Natalie, spent hours (hours!) trying to recreate Jo's ponytail/braid look and loved Tootie's curiosity (and her roller skates). The series tackled teen social issues (drug use, peer pressure, eating disorders) long before it was in vogue, yet at the same time had an innocence not currently seen in today's teen shows. I still remember what a big deal it was when Natalie (Mindy Cohn) contemplated sleeping with her boyfriend. Suffice it to say, that just doesn't happen anymore.—Amy Amatangelo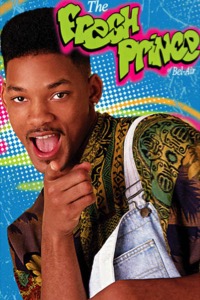 17. The Fresh Prince of Bel-Air
Original Run: 1990-1996
Looking at this series in the context of 1990, it's funny to think that Will Smith was already sort of viewed as a "has-been" in his music career, a guy desperately trying to stay relevant by joining a sitcom. Of course, he ultimately had the last laugh as Fresh Prince became popular immediately, and survives in syndication to this day. As the Philadelphia teen sent to live with his wealthy aunt and uncle, Smith was a hilarious, relatable fish out of water. And is there a more beloved theme song? Judging from the response this one will get at literally any bar karaoke night, probably not. Smith went on to become Hollywood elite, and the rest of the country learned to dance The Carlton. Everyone wins.—Jim Vorel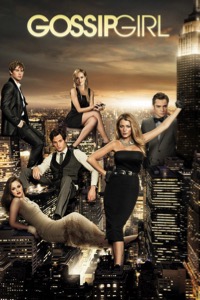 16. Gossip Girl
Original Run: 2007-2012
Slick, uber-wealthy and almost unbearably white, Gossip Girl was adroitly dubbed the "hockey fights video of teen romance drama" by the New York Daily News. While I tend to like my TV a little weightier and with a less blinding palette (seriously, you could set your white balance on most of this cast) I was, despite myself, quickly won over by this absurdist look at insanely wealthy New York teenagers. When the reactionary Parents Television Council referred to the show as "mind-blowingly inappropriate," I was sold. Anything that pisses off a group of backwards tight-asses that much has got to be supported. And you know what? It was inappropriate. It was like Bugsy Malone with martinis and sex toys. Its tongue was planted firmly in cheek and the show had wit to spare. And lest you think it was all modern fluff and wastoid teens, the show did have over-arching literary pretensions that often paid off. How else do you explain episode titles like "Pret-a-Poor-J," "You've Got Yale!," "The Witches of Bushwick" and "The Treasure of Serena Madre"? Sure the "Who was Gossip Girl" reveal makes much of the five years one giant plot hole, but who cares? You know you love her… XOXO, Gossip Girl!—Mark Rabinowitz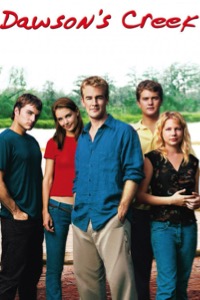 15. Dawson's Creek
Original Run: 1998-2003
From the moment in the pilot when Pacey (Joshua Jackson) told his teacher "I'm the best sex you'll never have," we knew Dawson's Creek would be different. Originally centered on four teens—Dawson (James Van der Beek), Pacey, Joey (Katie Holmes) and Jen (Michelle Williams)—the series took young love triangles to a whole new level. These eloquent teens probably didn't talk like any adolescents you knew, but the angst they brought to their everyday lives was palpably relatable. The show was groundbreaking. Season Two introduced Jack (Kerr Smith), the first gay teen who was a series regular, as opposed to just a guest on a very special episode. The show became even more groundbreaking when Jack and his boyfriend shared an onscreen kiss at the end of Season Three. (Credit creator Kevin Williamson and executive producer Greg Berlanti for handling Jack's storyline so authentically.) To this day, talk of Team Dawson or Team Pacey will elicit passionate, well thought out responses. As for me, I'm #TeamPacey forever. He remains the best sex… I never had.—Amy Amatangelo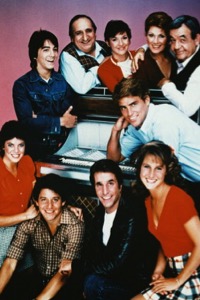 14. Happy Days
Original Run: 1974-1984
Happy Days had already literally jumped the shark before the Reagan era began. But the show endures—in our hearts and on our late-night TV blocks—all these years because of its endearing innocence, whether from Marion Cunningham (Marion Ross) or her kids Richie (Ron Howard) and Joanie (Erin Moran). When Howard left after seven seasons, the iconic Fonzie (Henry Winkler) carried the series on his leather-jacket-clad shoulders.—Josh Jackson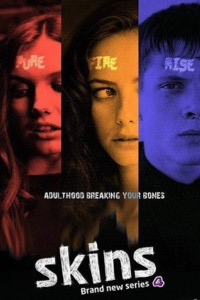 13. Skins
Original Run: 2007-2013
Until recent years, almost all depictions of how teenagers really live their lives has been used as a scare tactic for grown-ups to keep their young charges in line, and away from sex and drugs. But the world at large has finally warmed up to giving kids (you know, the people actually watching these shows) an unblinking reflection of their day-to-day existence. That's where a show like Skins succeeded mightily. For seven seasons, creators Bryan Elsley and Jamie Brittain gave their characters the goods: casual sex, casual (and not-so-casual) drug and alcohol use, depression, pregnancies, eating disorders, sexual identity crises and bullying. As the show was produced in the UK, it allowed for a number of characters and storylines that you'd rarely see with such clarity here in the States, like the struggles of Congolese immigrant Tommy (Merveille Lukeba), the life of an unapologetic metalhead (Alexander Arnold) and a character with high-functioning autism (Ollie Barbieri). Like most high school shows, the music and costumes in Skins will likely not age well in the years to come, nor will some of the more trumped up dramatic elements wended through many seasons. But the show will likely find an audience in the future by its often fearless approach to depicting modern teens as they are, and how they will surely continue to be: reckless, fearless, and sure that they're going to live forever.—Robert Ham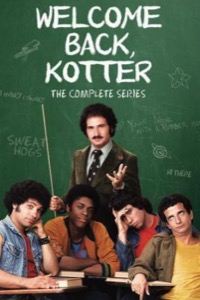 12. Welcome Back, Kotter
Original Run: 1975-1979
There are a lot of interesting facts to remember about Welcome Back, Kotter. It helped skyrocket John Travolta to fame. And in the last season, Gabe Kaplan and Marcia Strassman didn't really want to work together, and Marcia won that battle, forcing Kaplan to make sporadic appearances, even though he was the titular Kotter, being welcomed back. The series centered on a teacher returning to his high school alma mater to teach the "Sweathogs," a group of remedial students, of which he once was one. Primarily, we spend time with four of the students, all of them broadly drawn, but delightful, caricatures. The show is silly, but fun, and of course its legacy lives on, in large part because it spawned a bunch of catchphrases, mostly courtesy of Travolta's Vinnie Barbarino.—Chris Morgan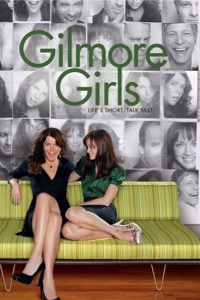 11. Gilmore Girls
Original Run: 2000-2007
Gilmore Girls is a brilliant family comedy with a feminist spin. And thank the TV Gods, America's favorite fast-talking, pop culture-referencing, junk food bingeing, mother-daughter duo will soon be returning to Netflix. Because, chances are, you probably long to live in a place like Stars Hollow. You dream of being greeted by everyone in town as you make your way to the local diner every morning, ready to consume ridiculous amounts of coffee and pastries. In the midst of this very entertaining show about mother and daughter, Lorelai (Lauren Graham) and Rory (Alexis Bledel), was a celebration of an ambitious, book wormy high school girl. Parents everywhere are probably still striving to raise a Rory Gilmore of their own.—Roxanne Sancto and Amy Amatangelo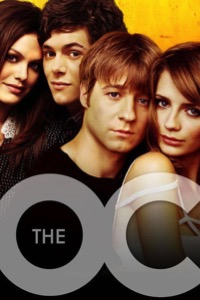 10. The O.C.
Original Run:2003-2007
Welcome to The O.C., bitch. This FOX teen soap simultaneously celebrated and mocked the genre it brought back to life in the mid-2000. Full of inside jokes yet featuring a compulsively watchable story of two boys who become unlikely best friends and the girls who love them, the series quickly became can't miss television. The show also brought good music—like Death Cab for Cutie, Modest Mouse and The Killers—to a whole generation of high-schoolers, thanks to creator Josh Schwartz and music supervisor Alexandra Patsavas. —Shaina Pearlman and Amy Amatangelo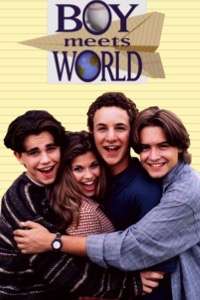 9. Boy Meets World
Original Run: 1993-2000
What kid hasn't imagined having a teacher like Mr. Feeny (William Daniels) or a best friend like Shawn Hunter (Rider Strong)? Only those who've never seen Boy Meets World. The show stretched far beyond the high school years, but those hallways are what we remember most. While the storylines grew from child themes to more complex ones (like Shawn's absentee father), the show maintained its heart and commitment to accurate depictions of friendships and family life. The series is so beloved that in 2014, Girl Meets World (which also makes this list) featuring the daughter of Cory (Ben Savage) and Topanga (Danielle Fishel) made its debut.—Rachel Haas and Shaina Pearlman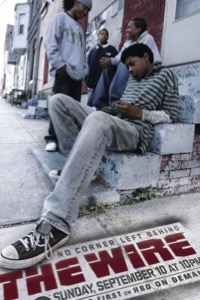 8. The Wire, Season 4
Original Run: 2002-2008
David Simon's much-lauded HBO drama The Wire took viewers into the halls of a modern school during its fourth season. This run of episodes proved to be its most potent and haunting, for daring to look at how the education system in many cities can neglect and even destroy the prospects of its students. In and around the ongoing efforts by the Baltimore police to get the drug traffic in the city under its control, we follow the lives of four young men as they struggle with some very real concerns, including homelessness, indifferent parents, and the allure of a life of crime. Their hope is dimmed even more by a school system barely scraping by and with a majority of teachers who just want to shuttle the kids through to the next grade as quickly and quietly as possible. What happens to most of these characters will break your heart and, hopefully, incite you to take action to see some real change made in your own neighborhood.—Robert Ham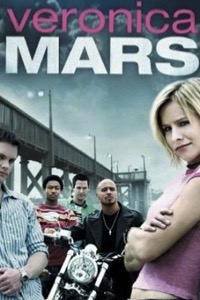 7. Veronica Mars
Original Run: 2004-2007
Equal parts witty and riveting, Veronica Mars followed the title character, an ostracized high-school student who moonlights as a private eye for her classmates. Kristen Bell uncannily portrays someone who is simultaneously smart, vulnerable, tough and injured. The series, which received a fan-funded movie reboot in 2014, is a thematically compelling, stylistically coherent and fully realized TV show. And now, we pause for a moment, to give a special shout out to Jason Dohring, who brings a nuanced combination of cockiness and hurt to bad boy Logan Echolls.—James South and Shaina Pearlman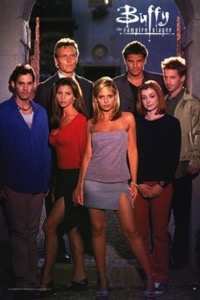 6. Buffy the Vampire Slayer
Original Run: 1997-2003
It all started as a simple idea in the mind of a harried story editor on Roseanne. What if you followed a beautiful blonde woman down a dark alley where she is attacked by a monster? Instead of screaming helplessly as she is being overtaken, however, the blonde girl turns around and beats the monster to a pulp. Creator/showrunner Joss Whedon's feminist subversion of this horror trope has since spawned a vast universe of TV shows and comic books as well as more Internet fan fiction than one could possibly hope to consume in a lifetime. There's a reason why, in an episode of The Simpsons wherein Lisa decides to join a Wicca group, she discovers the most popular topic is "Buffy the Vampire Slayer—Greatest TV Show Ever." Indeed, more than being a pop culture powerhouse, Buffy was a pivotal program not only in the development of horror on TV, but in bringing out genre storytelling from the fringes and elevating the "high school drama" to an art form. One only needs to look at the murderers' row on display in the writers' room (Marti Noxon, Drew Goddard, Douglas Petrie, David Fury, Jane Espenson, Steven S. DeKnight) to recognize the extravagant brain trust that went into constructing the show. Not that Buffy had a promising start by any means. The first iteration of Whedon's ass-kicking, vampire-slaying Valley Girl was transformed beyond recognition into a campy 1992 feature film starring Kristy Swanson. Given a rare second chance when an executive at the WB approached him about redeveloping his concept for television, Whedon not only restored his original vision but employed the television format to dig even deeper. Using the monster-of-the-week premise, Whedon and his writers effectively Trojan Horsed deeper narratives involving puberty, sex, bullying, grief, redemption and, in the end, female empowerment. Just as Buffy (Sarah Michelle Gellar) the person saved the world a lot, Buffy the series saved its audiences from the doldrums of their daily lives.—Mark Rozeman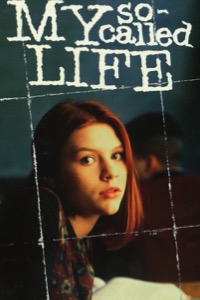 5. My So-Called Life
Original Run:1994-1995
Surprisingly mature, critically adored, and canceled immediately, My So-Called Life was like a refutation of all the school shows that had come before it, both comedies and dramas. It seemed to have special disdain for the "very special episode" format, and instead took those social issues and wrapped them into the entire ongoing storyline. The problems faced by 15-year-old Angela Chase (Claire Danes) didn't arise and get wrapped up at the end of the episode, they festered and spurred personal growth. The nervous hair-flip, semi-requited love and existential confusion of Angela made the world less lonely for the sort of artsy, grunge-era high school kids who would go on to rule the world—or at least work at indie magazines. We leave you with this quote that epitomizes the way the show so beautifully captured the high school age: "I'm in love. His name is Jordan Catalano. He was left back—twice. Once I almost touched his shoulder in the middle of a pop quiz. He's always closing his eyes, like it hurts to look at things."—Josh Jackson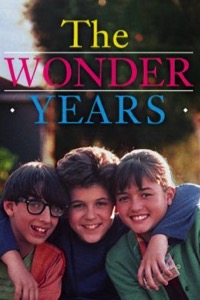 4. The Wonder Years
Original Run: 1988-1993
The Wonder Years was set in a perfectly evoked 1960s, but just hearing Joe Cocker's take on "With a Little Help From My Friends" immediately makes me think of watching the show with my family in my childhood living room. The show featured some of the best-developed characters of any sitcom, especially owing to the trademark narration by Daniel Stern, which examined all the events with the knowledge of age. An episode like "My Father's Office" is still a beautiful thing and such an identifiable nugget of childhood—the realization that one's father is just a man and a worker bee, rather than a patriarch in all aspects of his life. The Wonder Years was filled with those kinds of revelations.—Jim Vorel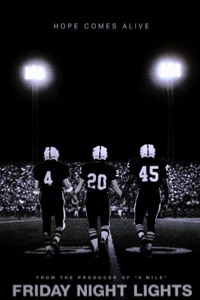 3. Friday Night Lights
Original Run: 2006-2011
Who ever thought football, a sport infamous for its meat-heads and brute force, could be the cornerstone of one of television's most delicate, affecting dramas? Heart-rending, infuriating, and rife with shattering setbacks and grand triumphs—Friday Night Lights is all of these, and in those ways it resembles the game around which the tiny town of Dillon, Texas, revolves. "Tender" and "nuanced" aren't words usually applicable to the gridiron, but they fit the bill here, too. Full of heart but hardly saccharine, shot beautifully but hyper-realistically, and featuring a talented cast among which the teenagers and parents are—blessedly—clearly defined, the show managed to convince week after week that, yes, football somehow really is life.—Rachael Maddux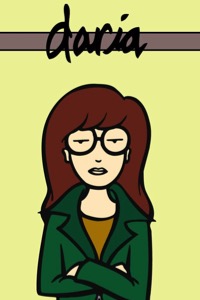 2. Daria
Original Run: 1997-2001
Significantly more influential than one would have expected from a Beavis and Butt-head spin-off, Daria is without a doubt the defining show of angsty teens of the late '90s who couldn't quite get over the death of grunge. It's a paean to the lazy, the slackers, the cynical and the sarcastic, as Daria (Tracy Grandstaff) and her friend Jane (Wendy Hoopes) bemoaned the plight of a broken society by watching tabloid shows with titles like Sick, Sad World. Its fatalism was deep, dark and often hilarious, and one got the sense that few shows have ever actually captured the zeitgeist of their subjects more accurately. Every teen who ever shrugged their shoulders and sighed in frustration after being asked how their day at school was by Mom was clearly thinking, "My life is just like Daria."—Jim Vorel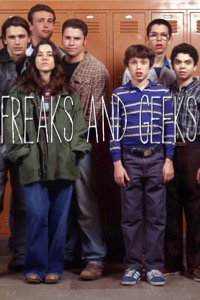 1. Freaks and Geeks
Original Run: 1999-2000
I wasn't going to tell you about the green jacket. I wasn't going to tell you about it because that jacket—the oversized, green khaki one I wore almost all through high school—is embarrassing, for a number of reasons: It was ill-fitting in a way I thought was cool at the time, but now can only cringe at. I'm pretty sure the pockets were Velcro. But most of all, it's humiliating because it was Lindsay Weir's jacket.
But high school is all about being mortified a lot and faking it till you make it, about copying other people's identities until you gradually land on your own, and no show understood that better than Freaks and Geeks, so yes, fine, I wore a green jacket every fall because it looked just like the one Lindsay (Linda Cardellini) wore in every episode. When one of my friends told me, "You look like the girl from Freaks and Geeks," I'd nonchalantly respond, "What? Oh. I guess," while a giant MISSION ACCOMPLISHED banner unfurled in my brain.
Freaks and Geeks was high school from every possible angle. Instead of a bunch of glamorous 20-somethings posing as teens making out at prom, the series showed us both a 14-year-old (played by an actual, prepubescent 14-year-old) whose friends are still grossed out by the prospect of French kissing ("What if she puts her tongue too far into my mouth? What if I throw up? What if I throw up in her mouth?") and a 16-year-old jokingly threatening to withhold sex from her boyfriend ("Watch it, you'll blow my speakers." "Oh I'm sorry, grandpa, I'll try not to blow anything of yours from now on."). It was a show where some kids were still trick-or-treating and fretting over whether a girl "like likes" them, while others were sucking on fingers that didn't belong to their boyfriends and having dramatic Streetcar Named Desire-style reconciliations. And that's really what it all comes down to. The show is called Freaks and Geeks, but it's just as easy to relate to if you were the jock, or the overachiever or the ABBA enthusiast with a crush on a guy like Nick Andopolis.—Bonnie Stiernberg