Starz Boss Jeffrey Hirsch on the John Wick Series, an Outlander Spinoff, and a Streaming Future
Photo Courtesy of Lionsgate
TV
News
Starz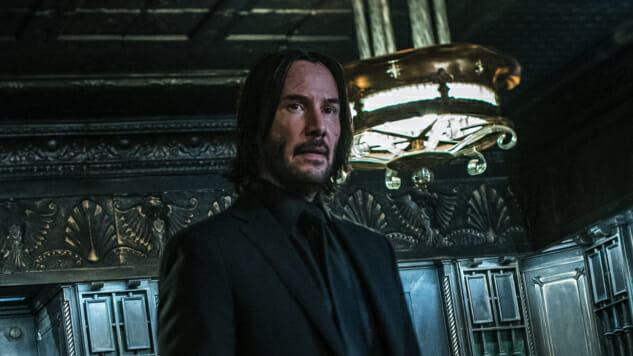 At the Television Critics Association press tour in Pasadena today, Starz President and CEO Jeffrey Hirsch addressed questions about the premium channel's place as cable wanes and streaming services are on the rise. As Hirsch made clear, Starz is not trying to be all things to all people—it's not the next Hulu or Netflix, certainly. But as its premium brethren get absorbed or have the potential to be included in larger streaming services (HBO with HBO Max, Showtime is part of the Viacom/CBS family, etc), Starz's future is less certain. It is, however, available as an add-on to bigger services like Amazon, Hulu, and Disney+, which is what Hirsch emphasized, calling Starz a "complementary service […] augmenting other subscription services."
Hirsch, who took on the CEO position in September of 2019, also seemingly coined the term "basic streaming," where Starz would become part of streaming bundles rather than cable bundles as that shift continues to get bigger. Right now, it's not automatically included in higher tiers of streaming services, but that could change (especially with cable-esque services like Hulu Live and YouTube Live).
Hirsch also addressed a question about the John Wick series, saying "it's moving along … we're just trying to get it in the right place so it doesn't interfere with the motion picture side of the house." He also suggested that the series might premiere after the fourth movie hits theaters.
As for potential Outlander spinoffs, especially regarding the character Lord John Gray (who has his own stories outside of the Outlander novels), Hirsch gave a vague suggestion that it's possible. He did say that Star continues to be committed to programming that focuses on women and African-American audiences, and said "we're unique in that sense." (Speaking of spinoffs and Starz, there are three potential Power spinoffs in the wings).
Starz, which has leaned away from comedy series in the past few years (really after the end of the underrated Blunt Talk), will also be revisiting that strategy moving forward. But one thing they are committed to are their "great women in history" series, like The White Queen, The White Princess, and The Spanish Princess (which will be back for a second season this year), and "doing something like that every year to feed that need."
---
Allison Keene is the TV Editor of
 Paste Magazine.
For more television talk, pop culture chat and general japery, you can follow her @keeneTV
For all the latest TV news, reviews, lists and features, follow @Paste_TV.