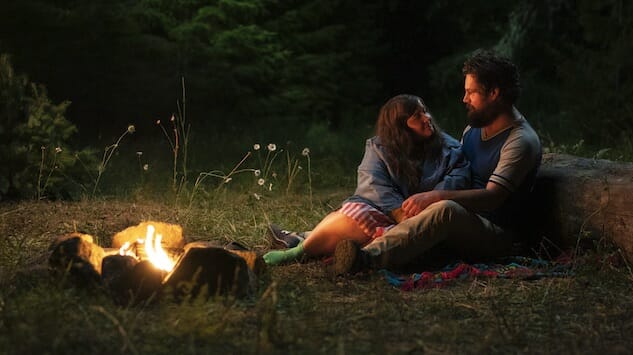 Annie (Aidy Bryant) is back in the official teaser trailer for Season 2 of Hulu original comedy Shrill.
Back on our screens with eight episodes on Jan. 24, 2020, the new season follows Annie as she faces her demons and steps into the path of self-discovery—joined by Fran (Lolly Adefope) and her mother (Julia Sweeney). She starts the season feeling pretty good with boyfriend Ryan (Luka Jones) by her side, until she realizes that hastily quitting her job and jumping into a relationship with someone who is, well, a little less career-focused may not have been the best idea and that the life she's been chasing isn't quite what she imagined it to be. As she gains the confidence she's been working towards, the real question now is, what's she going to do with it?
"Annie is no longer the doormat she once was," promises Hulu's synopsis. Saturday Night Live cast member Bryant makes Annie's specific story a universal one, seizing the day and letting go of her doormat-ness in the official trailer as she smashes piggy banks, turns down unpaid internships and gets some uh, action, in a field full of boy scouts.
Shrill is executive produced by Lorne Michaels, Elizabeth Banks, Bryant, showrunner Ali Rushfield, Lindy West, Andrew Singer of Broadway Video, and Max Handelman of Brownstone Productions. Rushfield, West and Bryant serve as co-writers.
Watch the new teaser below, revisit Shrill's Season 2 first look here and see where we ranked it on our list of the top TV shows of 2019.