Celebrating 11 Years of SCAD TVFest
An interview with SCAD President Paula Wallace
Photos courtesy of SCAD TVFest
TV
Features
SCAD TVFest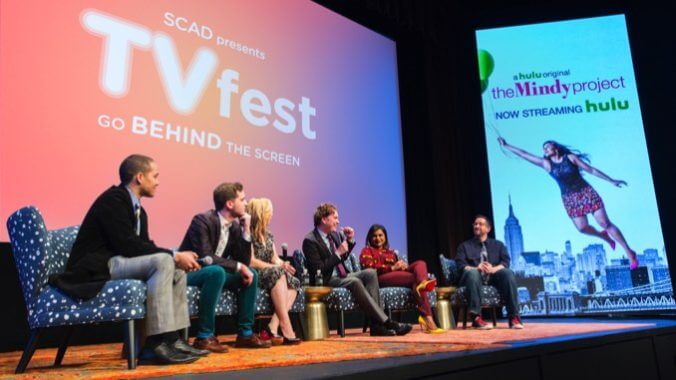 [PROMOTIONAL]
For more than two decades, the Savannah College of Art and Design has held a film festival in Savannah. In 2013, SCAD launched the SCAD TVFest in Atlanta to celebrate Georgia's growing TV industry. The festival highlights leaders both in front of and behind the cameras, facilitates networking, and hosts panels, lectures, workshops, and screenings that allow students and the community to engage with and glean insight from some of the top names in television. Now in its 11th year, the SCAD TVfest will run Feb. 9-11 at the SCAD Atlanta location, where actors Sarah Michelle Gellar, Craig Robinson and Wes Bentley will be receiving awards. SCAD president and founder Paula Wallace discusses the state of SCAD TVFest below.
Paste: What inspired you to choose Atlanta as the home of SCAD TVfest over a decade ago?
Paula Wallace: I can hardly believe SCAD TVfest is over 10 years old! Doesn't 2013 feel like a lifetime ago? Back then, TV was treated more like the little brother of film—not by SCAD, but by so many in the industry. These days, this medium has grown into the Colossus of Rhodes, towering over the culture. But you know, even then, when streaming services were mere trickles, and relatively few film heavies had taken major TV roles, it was so obvious that television was about to radically change the landscape of entertainment. The technology was in place.
SCAD students were very early adopters of streaming media. I saw students watching on their phones, their iPads, their laptops in The Hub at SCAD Atlanta—this was back when most adults wouldn't have been caught watching TV on a phone, or would even know how to do it. We'd just totally rehabilitated the former WXIA studios in Midtown for use as the SCAD Digital Media Center. More SCAD students were coming to Atlanta to study film and television. More SCAD Savannah graduates were moving to Atlanta to work in the industry. So why not launch a TV festival? Atlanta deserved it. Our students deserved it. I knew a SCAD festival would draw industry talent and attention—and help create more jobs and careers, which is our entire raison d'être at SCAD.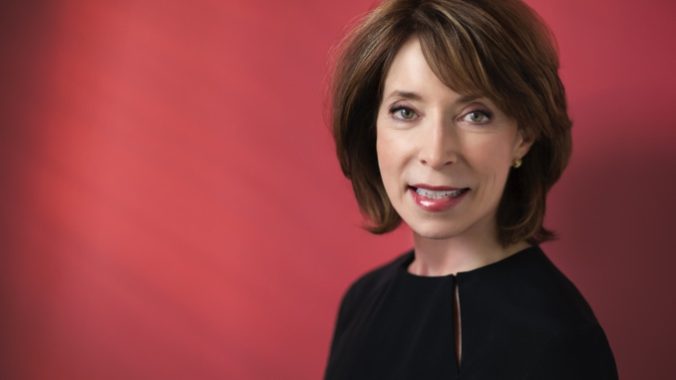 Paste: How has the festival grown over the years and how does it impact SCAD students, the Atlanta community, and the overall entertainment industry in Georgia?
Wallace: One big change is how, in the early years of SCAD TVfest, most top TV talent (coming in for a premier or a panel at the festival) flew in from somewhere else. These days, they drive in—because they live here now, or at least work here for the better part of the year. A few of these big names could walk. They now live right up the street from SCAD Atlanta. Ten years after launching this festival, I don't think it's a coincidence that the city and state with more TV production and postproduction than anywhere in the world (Atlanta and Georgia, FTW!) is the same city and state SCAD calls home. We brought the students. We brought the studios. We brought the stars. And none of them ever seem to leave! Just like our other festivals, SCAD TVfest is for everyone. Students stick around after graduation and work right here in Atlanta with their heroes and on their favorite shows, which is exactly what they want.
If SCAD TVfest didn't already exist, someone would have to create it—especially when you realize that the biggest, most critically acclaimed, most beloved shows in the world are filmed right here, from juggernaut Stranger Things to the unstoppable Atlanta. I believe SCAD TVfest helped make that happen. Because what does the industry need more than anything else, aside from smart economic incentives? TALENT. Who supplies the talent for the industry? SCAD. Today, nearly 10,000 SCAD students and grads work (or are preparing to work) in animation, film, production, writing, editing, broadcast media, acting, directing—with more than 3,000 working in Georgia alone.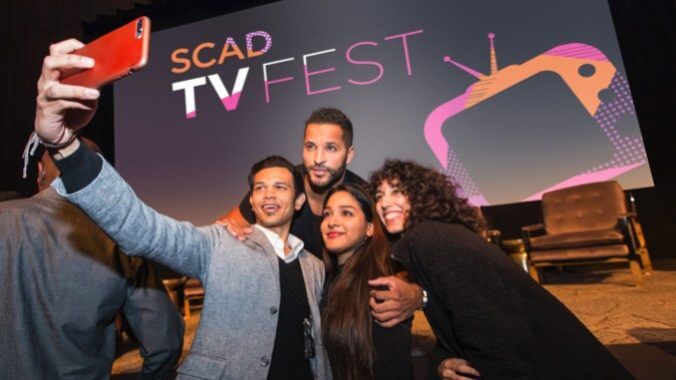 Paste: The festival has returned to being fully back on-ground this year! What are a few of the elements you are most excited to see over the next few days?
Wallace: Obviously being back in person and on ground is exciting, but I am most looking forward to the stars! Buffy (slayer of vampires) will be in the house at SCAD—or rather, Emmy-winning actress Sarah Michelle Gellar, who's here to premiere her newest hit, Wolf Pack. Then we have Wes Bentley, star of Yellowstone, who's also going to be here. I can't tell you how many DMs I've received since that news got out. "Can I meet him?" everybody wants to know. Yep. Get your ticket to SCAD TVfest and I guarantee you'll get to see him! Did I mention SCAD TVfest will also be hosting Darrell from The Office—none other than the great Craig Robinson? The roof will be raised.
I'm so looking forward to seeing SCAD students interact with these and so many other special guests, and not merely interact, but ask questions and make their own pitches. For example, Deb Spera, executive producer for Criminal Minds, an entertainment veteran who knows how to make a hit, will be speaking about how to make a great TV pitch. Can you imagine? Most pros never get this kind of advice, and SCAD students are getting this before they even get into the industry! This isn't a lecture on the "theory" of pitching—but a conversation with a veteran who knows how to do it.
I'm also especially proud of SCAD's commitment to spotlight diverse voices and experiences, premiering episodes of Reservation Dogs and Harlem at this year's festival. SCAD TVfest tells the stories that matter, from the storytellers who matter most, in the home of television and entertainment: SCAD and Atlanta, Georgia.
Festival passes and day passes are available at scadtvfest.com.