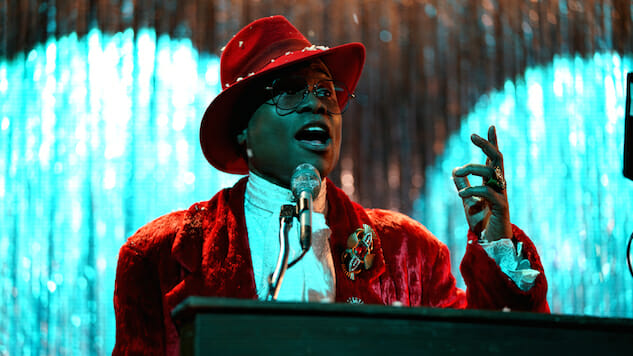 June has been chock full of great TV. There was a crop of new shows, while some favorites returned and a few said goodbye. There were surprise cameos and delightful zingers.
We've polled our trusty TV team for their favorite quotations. And remember, if you hear a great one, tweet me at @AmyTVGal or email me at amya@pastemagazine.com. One note: As we do with our weekly power list, streaming shows that debut all at once are eligible for six weeks, so we were able to get in a gem from Unbreakable Kimmy Schmidt which returned for a fourth season, which debuted at the end of last month.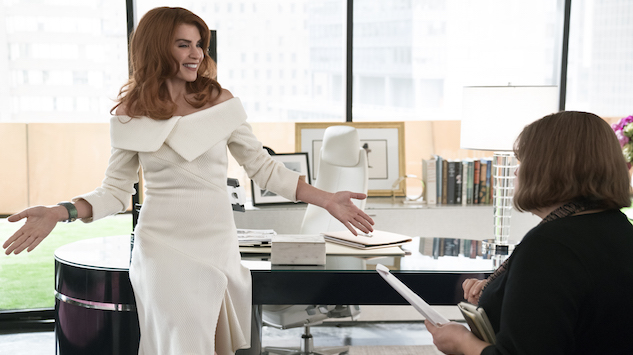 The Handmaid's Tale
"Now a tune to remind everyone who's listening—American patriot or Gilead traitor—that we are still here. Stars and stripes forever, baby." —Oprah in a radio voiceover in "Holly" (Episode 2.11)
Unbreakable Kimmy Schmidt
"Okay, you know how Al Gore invented the internet? Well, he also invented a rhythm for it. It's called the al-gore-ithm. It learns about you and picks things it knows you like." —Titus (Tituss Burgess) teaching Kimmy (Ellie Kemper) how to binge watch in "Kimmy Has a Weekend!" (Episode 4.2)
Dietland
"Why are the bad people always after the good people? I mean, have you seen the news? Those two boys who were murdered? Veterans! Tossed like cats in a bag on the freeway. I mean, my West Coast editor? He got stuck on the wrong side of the 110 for hours and hours. It was awful." —Kitty Montgomery (Julianna Margulies) having the wrong take on the bizarre and brutal killings in "Pilot" (Episode 1.1)
Younger
"Did you want to say something, Liza? It could destroy the company, but we'll support you." —Diana (Miriam Shor) to Liza (Sutton Foster) in "#LizaToo" (Episode 5.1)
Westworld
"I… I don't understand." Bernard (Jeffrey Wright) to Dolores (Evan Rachel Wood) about, well, everything this season, in "The Passenger" (Episode 2.10)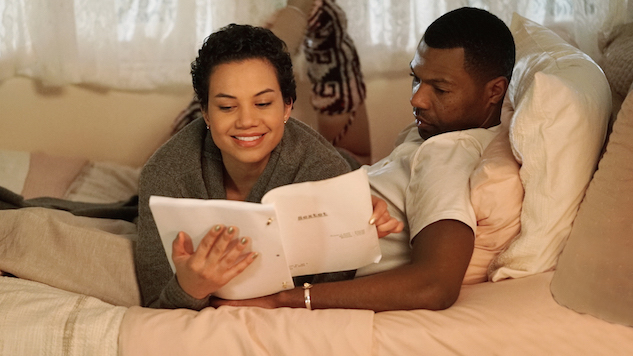 Love Is
"I don't watch much TV." —Yasir (William Callett) to Nuri (Michele Weaver)
"That's what people say when they don't watch your TV show." —Nuri's response in "Nuri and Yasir" (Episode 1.1)
The Tony Awards
"We are all sacred and we all belong. So let's just bake a cake for everyone who wants a cake to be baked." —Andrew Garfield, in his in his acceptance speech for his role of Prior Walter in Angels in America
The Bold Type
"That double standard is like the classic rock hits of patriarchy." —Sutton (Meghann Fahy) to Jane (Katie Stevens) about how dating a male co-worker will affect her reputation, but not his, in "Feminist Army" (Episode 2.1)
GLOW
"I've never seen Cheers." —Reggie (Marianna Palka) to the group.
"It's great. It's about an invisible woman named Vera." —Sheila's (Gayle Rankin) response in "Viking Funeral" (Episode 2.1).
Claws
"Me and my sister got tossed around from family to family and nobody wanted us. We lived on food stamps and we were abused and not one of you was around to help us. You only care about babies in the womb; you don't care about them when they come out. If you did, you'd be fighting to end human trafficking in Libya… and Sarasota." —Dean (Harold Perrineau) in "Cracker Casserole" (Episode 2.2).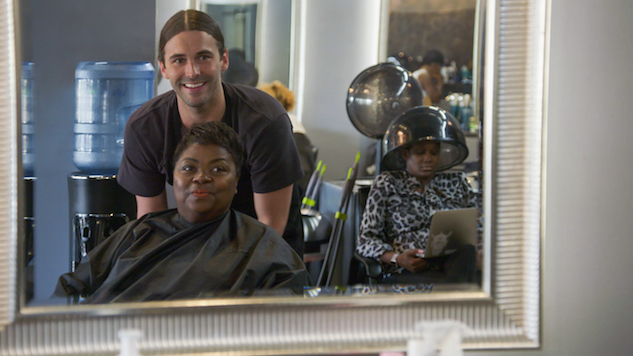 Queer Eye
"You're strong, you're a Kelly Clarkson song, you got this." —Jonathan, straight to the camera, in "Big Little Lies" (Episode 2.6)
American Woman
"There's no such thing as being late in California." Bonnie (Alicia Silverstone) in "The Party" (Episode 1.3).
Pose
"It's Fleet Week, and I'm not talkin' enemas, children!" —Pray Tell (Billy Porter) in "Pilot" (Episode 1.1).
Impulse
"You're a superhero! Not in the traditional sense of the word, since you do drugs and have a genuine disdain for people." —Townes (Daniel Maslany) to Henry (Maddie Hasson) in "New Beginnings" (Episode 1.10).
---
Amy Amatangelo, the TV Gal®, is a Boston-based freelance writer, a member of the Television Critics Association and the Assistant TV Editor for
Paste
. She wasn't allowed to watch much TV as a child and now her parents have to live with this as her career. You can follow her on Twitter (@AmyTVGal) or her blog .