It's no surprise that The Crown debuts in the top spot in Paste's TV Power Rankings this week, considering that we named the Netflix drama's second season one of the 25 best TV shows of the year. The other newcomers, though? They might encourage you to check out a series you haven't seen, whether you're into pioneering comediennes, cartoon unicorns or sitcom families. Enjoy!
The rules for this list are simple: Any series on TV qualifies, whether it's a comedy, drama, news program, animated series, variety show or sports event. It can be on a network, basic cable, premium channel, Netflix, Amazon, Hulu, YouTube or whatever you can stream on your smart TV, as long as a new episode was made available the previous week—or, in the case of shows released all at once, it has to have been released within the previous six weeks.
The voting panel is comprised of Paste editors and TV writers with a pretty broad range of tastes. We're merciless: a bad episode can knock you right off this list, as much good TV is available right now.
Honorable Mentions:
Dirk Gently's Holistic Detective Agency, Marvel's Runaways, SMILF
10. Lady Dynamite
Network: Netflix
Last Week's Ranking: 8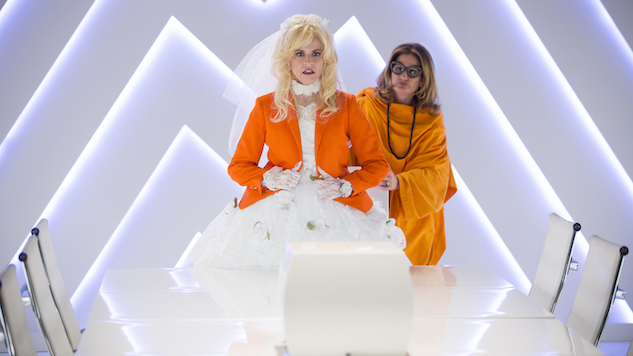 Lady Dynamite has always been a very easy show to recommend to some and a very difficult show to recommend to others. This is in part because of how successfully it melds the strongest attributes of its creators (South Park's Pam Brady, Arrested Development's Mitch Hurwitz, and Maria Bamford) into one singular voice. If that voice speaks to you, its specificity often feels like a one-to-one connection. Returning after an 18-month hiatus, Lady Dynamite doubles down on these qualities while also cohering faster than the first: Season Two, which picks up on last season's present-day timeline while flashing back to Maria's childhood and forward to the future, has a real streak of optimism to it. Even with conflicts and mania looming on the horizon, it makes Season One's peppy steps forward look almost fatalistic by comparison. —Graham Techler (Photo: Netflix)
9. Alias Grace
Network: Netflix
Last Week's Ranking: 6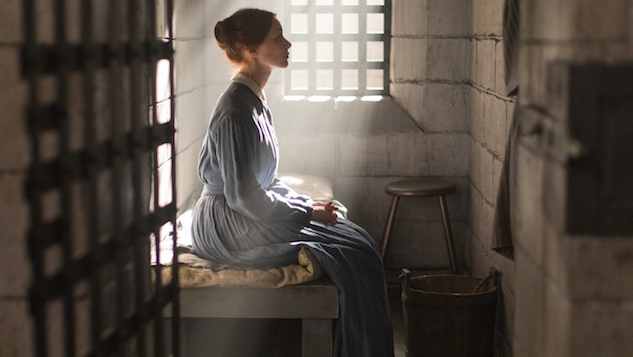 Adapted by Sarah Polley from Margaret Atwood's historical novel, and directed by Mary Harron with forthright shudders of psychological horror, this sterling Canadian limited series is a tightly constructed marvel. In Canada in 1859, "celebrated murderess" Grace Marks (the brilliant Sarah Gadon) submits to an interview with Dr. Simon Jordan (Edward Holcroft), and their ongoing conversation unearths a pattern of violence and trauma, which Alias Grace spins into a scintillating mystery, an intricate biographical portrait, a lushly appointed period drama, and a ferocious treatment of the distance between what "the world at large" deigns to call harm and the countless ways men cause it. —Matt Brennan (Photo: Sabrina Lantos/Netflix)
8. The Goldbergs
Network: ABC
Last Week's Ranking: Not ranked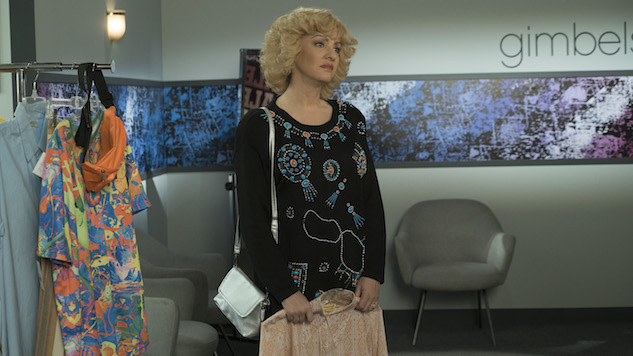 I'll confess that one of the reasons I adore The Goldbergs is that I swear creator Adam Goldberg was inside my house growing up. Suffice it to say, Beverly Goldberg and my mom have a lot in common. And last week's episode, which found Beverly (Wendi McLendon-Covey) incessantly calling her eldest daughter at college, hit very close to home. Much to my college roommate's dismay, my mom would fill up the answering machine leaving messages for me (can someone please explain to those under 30 what an answering machine is? Thanks.) But the real reason I loved last week's episode is that it showcased the JTP, one of the best and most hilarious groups of secondary characters on TV. Barry's (Troy Gentile) friends are usually his biggest cheerleaders, but even they found his rap about his dad, Murray (Jeff Garlin), went too far. ABC is an embarrassment of riches when it comes to smart family comedies, and now in its fifth season, The Goldbergs doesn't get feted the way it probably should. But that doesn't make the series, with its 1980s-tastic references, hair and outfits, terrific performances and poignant messages about family, any less wonderful. —Amy Amatangelo (Photo: ABC/Byron Cohen)
7. Happy!
Network: Syfy
Last Week's Ranking: Ineligible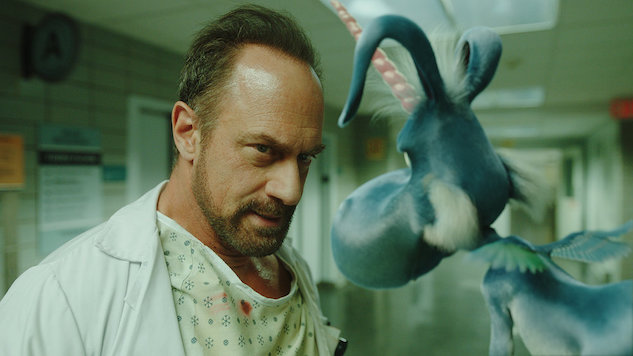 Not all heroes wear capes. In fact, sometimes bravery comes in the form of an overly peppy animated blue unicorn voiced by Patton Oswalt. In the latest TV trend of adapting beloved grizzly source material (see also: AMC's Preacher, FX's Legion), this new series, based on Grant Morrison and Darick Robertson's cult comic, is a violent, grim and sarcastic tale of what it takes for a former cop (Christopher Meloni's Nick Sax) to get it together and save a missing girl who's been kidnapped by a demented drug addict dressed as Santa Claus. Consider Happy!, which also stars character actor Patrick Fischler as a homicidal maniac who truly enjoys his job, to be the antidote to Hallmark holiday movies that nonetheless manages to make you feel warm inside. —Whitney Friedlander (Photo: Syfy)
6. Future Man
Network: Hulu
Last Week's Ranking: 5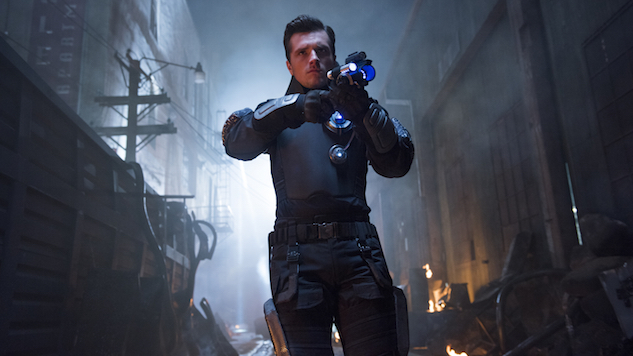 Future Man takes a bit to get going. It's a series executive produced and partially directed by Seth Rogen and Evan Goldberg, so it's their brand of strange, silly, R-rated kids content (think of all the references in This Is the End) applied to time travel, the apocalypse, and other great science fiction subjects of (but not limited to) the 1980s. The pilot episode features Josh Futturman (Josh Hutcherson) completing the last level of his favorite video game, which turns out to be a recruitment tool sent from the future. This is a future run by perfect Biotics (a fear of anyone in any minority, let alone a loser janitor like Futterman), the flawed, human resistance to which is made up of a bunch of subterranean Mad Max machos.
This set-up is so tired that the show has to call attention to it, and the loser-done-good trope is as simplistic as you can get, but as the season progresses to the genre's more exciting aspects (including the spectacular time travel episode "Herpe: Fully Loaded," which manages to nail a racial tension/humor divide), it gives itself more chances to exhale and expand its weirdness. There's a lot of fun to be found in the ridiculous "what-if" theorizing the show explores, especially as it abandons its fake-out "chosen one" premise for its time travel craziness, that make me even more excited for where it's going. Starting with references to 1980s sci-fi and ending with a nod to Her (and Avatar), Future Man's present is strong enough that it deserves to live on. —Jacob Oller (Photo: Brandon Hickman/Hulu)
5. She's Gotta Have It
Network: Netflix
Last Week's Ranking: 4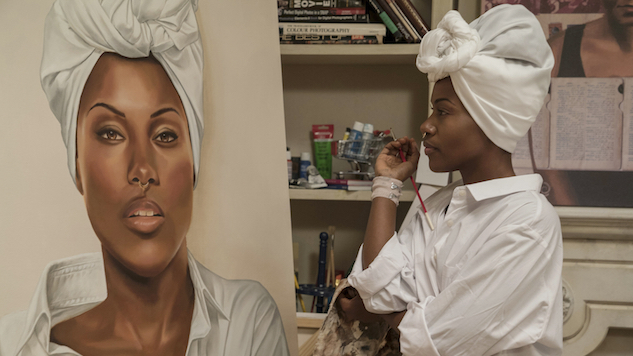 She's Gotta Have It may not be the revolution it was in 1986, but Spike Lee's serial remake of his own first feature is more refined in almost every way, while kicking the formal bravado into overdrive. There's a ten-minute vigil mourning Donald Trump's election. There's Requiem for a Dream-like butt injections. There's a full-on dance sequence to "Raspberry Beret." Its lead is smarter, braver, and more complex than ever while tackling social threats with infectious energy and relatable vulnerability. If this doesn't more than make up for a first-timer's misjudged scene, I don't know what does. Doing it again may be a rarity, but when Lee does it this well, I'd be happy for that to change. —Jacob Oller (Photo: David Lee/Netflix)
4. The Marvelous Mrs. Maisel
Network: Amazon Prime Video
Last Week's Ranking: Not ranked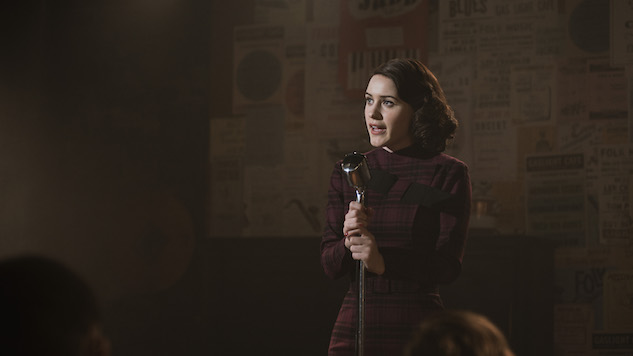 It has its flaws, but Amy Sherman-Palladino's tale of a 1950s housewife-turned-aspiring stand-up—starring the luminous Rachel Brosnahan, in one of the performances of the year, as Midge Maisel—is a real charmer. Whether delivered at cocktail parties, in court, or on stage, Midge's act, honed into a "tight ten" under the guidance of manager Susie Meyerson (Alex Borstein), is the series' highlight: When Brosnahan gains steam, Midge's raw, fast-talking fury becomes a performance, steering into the emotional skid and catching each laugh before it careens off the precipice. She's a natural because her comedy is, yet Sherman-Palladino's direction—treating the sets as set pieces, separated from life by the glare of the spotlight—maintains the border between life and art, permeable though it may be. As comedy, and on the subject of comedy, The Marvelous Mrs. Maisel has the feeling of a star turn, at once vulnerable and self-aware. —Matt Brennan (Photo: Amazon Prime Video)
3. Godless
Network: Netflix
Last Week's Ranking: 2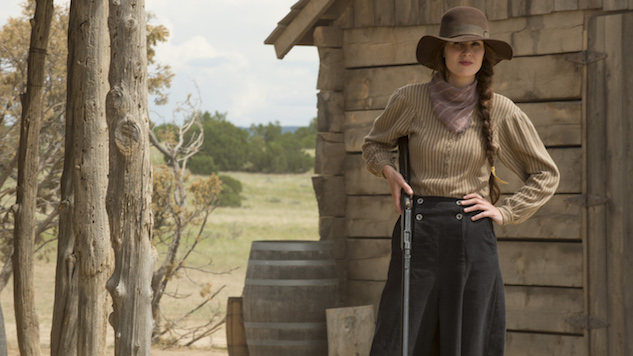 Godless, Netflix's amazeballs seven-part Western, takes place in the No Man's Land of La Belle, New Mexico. Most of the town's men have died in a catastrophic accident, and that's pretty much OK with the ladies. Now, I need to digress for a moment and say that in times when gun violence is an especially freighted issue, there's probably at least a master's thesis to be had from a revival of the Western genre. There, I've got that on the record. Now: This show is the dictionary definition of "bingeable."
I'll spare you the plot and just say this seven-hour movie (which is what it essentially is) has a great cast (Wow, Merritt Wever! Just wow is all), including Sam Waterston, Kim Coates and Scott McNairy, and, as in many of the best Westerns, one of the principle characters is the landscape itself. This is one lavishly and beautifully shot vision of 1880s Santa Fe. I mean gorgeous. I mean like Howard Hawks would watch it and go "Yup." If you love Westerns, this is definitely one to try. If you don't, check it out anyway; it's very likely to seduce you. —Amy Glynn (Photo: Ursula Coyote/Netflix)
2. Search Party
Network: TBS
Last Week's Ranking: 1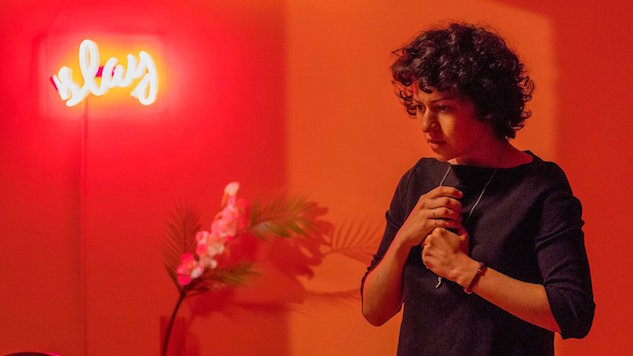 From a neon sign that reads "slay" and an eerie synth jingle to a painting of a dead man and a play about Charles Manson, Season Two of Sarah-Violet Bliss and Charles Rogers' superb comedy is littered with half-frightful, half-funny details; the episode titles ("Murder!" "Suspicion" "Obsession," etc.) might've been culled from the poster for one of Hitchcock's classics. Indeed, if the first season's search for Chantal Witherbottom (Clare McNulty) once reminded me of Vertigo, the second completes the connection: Dory (Alia Shawkat) and co. are the series' Scottie Fergusons, unraveled not by the chase, but the capture. Shifting from mystery to (psychological) horror, and buoyed by standout comic performances from Meredith Hagner and the relentlessly funny John Early, Search Party is as witty and strange as ever. What sophomore slump? —Matt Brennan (Photo: TBS)
1. The Crown
Network: Netflix
Last Week's Ranking: Ineligible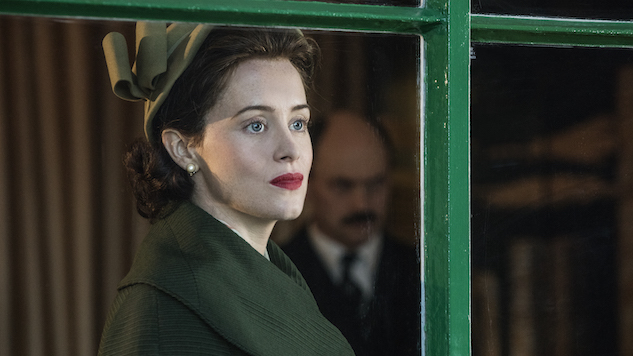 In its second season creator Peter Morgan's lavish treatment of the reign of Queen Elizabeth II retains much of what made the first such a notable achievement: Claire Foy's utterly captivating performance as the flinty monarch; the impeccable period detail; a sense of historical scope that outstrips its forebears, Morgan's 2006 film The Queen and 2013 play The Audience. But to call The Crown's sophomore effort merely "lavish" seems unfair. Rather, as time marches on—Season Two is set between the Suez Crisis, in 1956, and the Profumo affair, in 1963—the series elaborates a thoughtful style and episodic structure that fleshes out the supporting characters, including Elizabeth's husband, Philip (Matt Smith), and sister, Margaret (the standout Vanessa Kirby), by turning the focus away from the queen herself. It's a surprisingly full-throated examination of Britain's public life, and its public figures' private ones, capped by a mesmerizing midseason coup, "Beryl," that suggests The Crown is still discovering the true extent of its powers. Good news, that: Olivia Colman has already signed on to play Elizabeth in Seasons Three and Four. —Matt Brennan