Paste's Power Rankings: The 10 Best Shows on TV Right Now
(Week of 3/26/2018)
Header photo: Larry Watson/HBO
TV
Lists
power rankings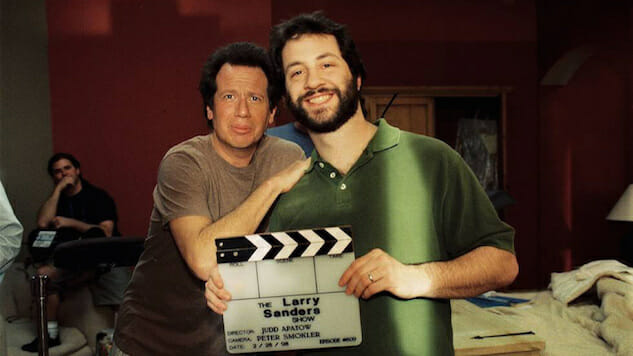 This week in the Power Rankings, HBO comes back with a vengeance after a relatively fallow period—is Here and Now still on?—a pair of our favorite network sitcoms bid adieu (at least for now), and a li'l news program called 60 Minutes makes waves. Scroll down to see Paste's picks for the 10 best TV shows of the last week.
The rules for this list are simple: Any series on TV qualifies, whether it's a comedy, drama, news program, animated series, variety show or sports event. It can be on a network, basic cable, premium channel, Netflix, Amazon, Hulu, YouTube or whatever you can stream on your smart TV, as long as a new episode was made available the previous week—or, in the case of shows released all at once, it has to have been released within the previous six weeks.
The voting panel is comprised of Paste editors and TV writers with a pretty broad range of tastes. We're merciless: a bad episode can knock you right off this list, as much good TV is available right now.
Honorable Mentions:
9-1-1, Jane the Virgin, The Good Fight, The Looming Tower, Requiem
10. Fresh Off the Boat/Speechless
Network: ABC
Last Week's Ranking: Not ranked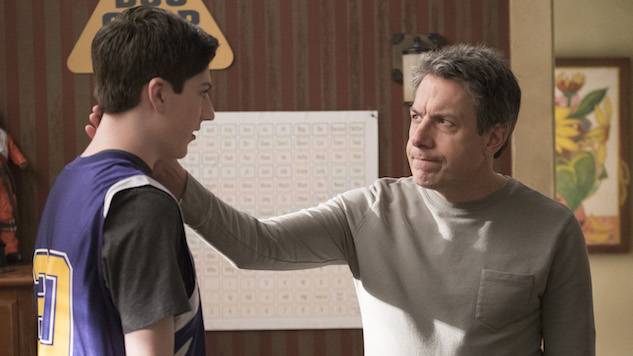 If the season finales of Fresh Off the Boat and Speechless should turn out to be their series finales—both sitcoms are on the renewal bubble—their respective bows were fitting indeed. In its fourth season, the strength of Nahnatchka Khan's comedy about an Asian American family in '90s Orlando remains its deft toggling among disparate plot threads—including grandma Jenny Huang's (Lucille Soong) role in the bilingual household, and the coming out of Eddie Huang's (Hudson Yang) friend, Nicole (Luna Blaise). "King in the North" manages to tie these together, by way of the blue and orange tuxedos from Dumb and Dumber, "Somewhere Out There" from An American Tail, and an avalanche of allusions to Stephen King, echoing the advice Honey (Chelsey Crisp) gives Jessica (the Emmy-worthy Constance Wu): "You have to make time for other important things in your life."
Scott Silveri's portrait of a "special needs family" goes one better, tackling one of its central issues—whether others can see beyond JJ DiMeo's (Micah Fowler) wheelchair—in its usually chaotic fashion, as the DiMeos' irrepressible matriarch, Maya (the equally Emmy-worthy Minnie Driver), castigates a film festival organizer ("So, 'vanguard' is Canadian for tokenism, eh?") and assuages another ("This normally unforgivable oversight has come at exactly the right moment"). And that moment, in case it's the one Speechless goes out on, is and ideal emblem of the rangy energies I've fallen so hard for: A sort of family obstacle course in a theater's bowels, set to tune of "This Will Be Our Year." —Matt Brennan (Photo: ABC)
9. Santa Clarita Diet
Network: Netflix
Last Week's Ranking: Ineligible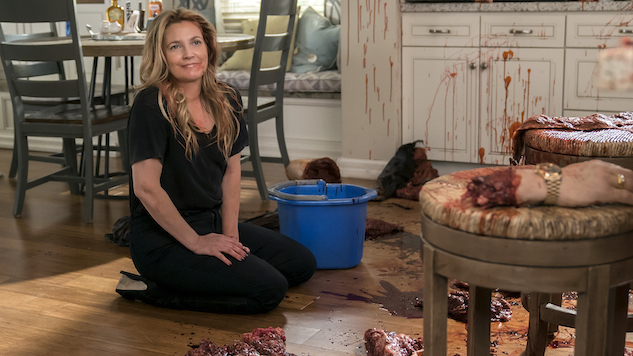 Netflix's horror-comedy follows normal couple Sheila (Drew Barrymore) and Joel (Timothy Olyphant), a real estate duo attempting to raise their daughter Abby (Liv Hewson) right. The neighborhood is good, problems are at a minimum, and the middle-class living is all the American Dream promised. Until Sheila hacks up a mysterious orb and starts hungering for human flesh, that is. Freckly neighbor kid Eric (Skyler Gisondo) has been roped into the scheme, too. Together, they put the "dead" in "deadpan." Sheila's fundead chipperness recalls Crazy Ex-Girlfriend's method of surrounding its dark, psychologically- or physically-upsetting narrative turns with hyper-sunny aesthetics, saturating each shot with catalogue color even when the gore flies. It's as if the traffic-discussing members of the Saturday Night Live skit "The Californians" were in a Saw movie. —Jacob Oller (Photo: Saeed Adyani/Netflix)
8. Silicon Valley
Network: HBO
Last Week's Ranking: Ineligible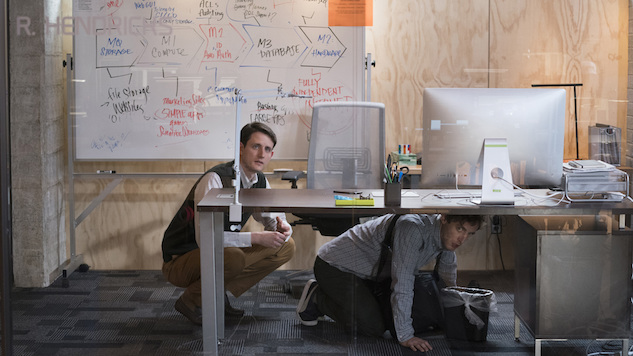 Were it not for one grave miscalculation—retaining Jian-Yang (Jimmy O. Yang) in the absence of T.J. Miller's Ehrlich Bachman, as if hopelessly addicted to its own worst gag—the Season Five premiere of Mike Judge's ever-evolving comedy would be higher on this list. Otherwise, from an opening sequence in which Pied Piper's new digs turn out to be a fluorescent "black site" (perfect for panic attacks!) to the flash of ruthlessness Richard (Thomas Middleditch) displays in order to exact revenge, Silicon Valley understands, as always, that the line between satire and social realism is infinitesimally thin. "The ideal version of myself," tech magnate Gavin Belson (Matt Ross) intones, as if to prove the series still has it, "was the man I already was." —Matt Brennan (Photo: Ali Paige Goldstein/HBO)
7. Barry
Network: HBO
Last Week's Ranking: Ineligible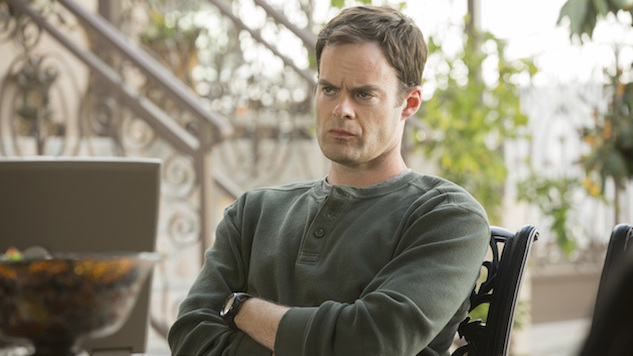 Barry is billed as a comedy, but don't expect to laugh that much at the first episode. Bill Hader's baby (he wrote and directed what's referred to as "chapter one") is one of those black comedies that's so dark that you might think it's only called a comedy because it's a half-hour long. No matter what it's trying to be, it works because Hader's such a great actor. He easily finds the stunted, damaged humanity within his title character, a PTSD-suffering vet who becomes a hitman and feels empty until accidentally stumbling into an acting class overseen by a dictatorial acting coach played by Henry Winkler. (The show doesn't play that concept as broadly as it sounds, at least not yet.) Barry isn't great yet, but Hader's great within it, and there are still a lot of chapters left for improvement. —Garrett Martin (Photo: John P. Johnson/HBO)
6. The Assassination of Gianni Versace: American Crime Story
Network: FX
Last Week's Ranking: 4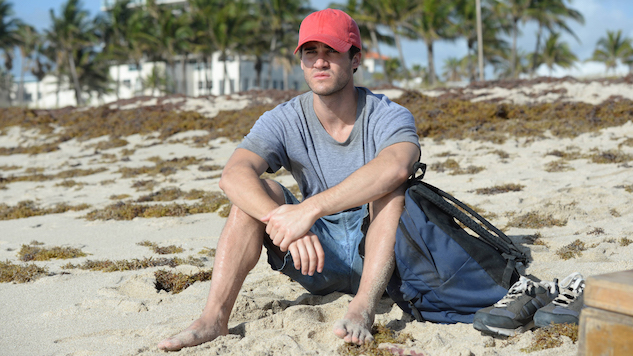 Though the season finale culminates in the suicide of Andrew Cunanan (Darren Criss), as the manhunt for the spree killer comes to an end, it's earlier, under questioning, that his erstwhile "friend," Ronnie (the enthralling Max Greenfield), explains Cunanan's motive—and with it The Assassination of Gianni Versace's raison d'être. In fact, his monologue, focused on the homophobia undergirding the authorities' negligence, points to American Crime Story's expansion of the possibilities for the queer stories we see on TV, in part because of its unplanned reminder of one of Cunanan's own. Us faggots, the season asserts, we are bankers, stockbrokers, shareholders, paperback writers. We are cops, naval officers, and sometime-spies. We build movie sets in Mexico and skyscrapers in Chicago. We sell propane in Minneapolis, import pineapples from the Philippines. We are queens and con men, somebodies and nobodies, fashion designers and fledgling TV critics, assassins, icons, and everything in between. The Assassination of Gianni Versace defines itself by its refusal to hide the range of queer stories—of human stories—that TV can spin, stories of success and failure, love and hate, heroism and villainy, life and death, all ultimately animated by one central belief, one indelicate imperative: Queer lives matter, and not just their ends. —Matt Brennan (Photo: Jeff Daly/FX)
5. Jessica Jones
Network: Netflix
Last Week's Ranking: 3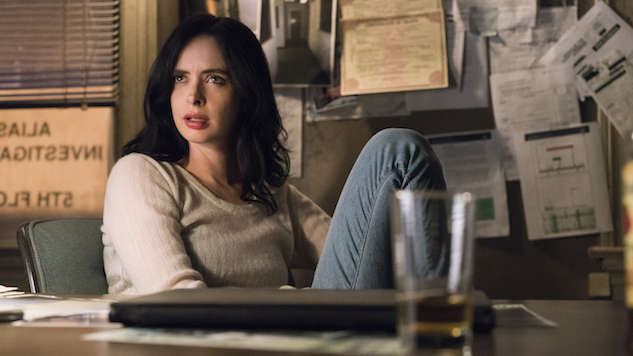 In its sophomore effort, Jessica Jones digs deeper into the issues that made Season One interesting—in particular, power, control, and female anger. Season Two doubles down on that in a way that feels extremely of the moment (and showrunner Melissa Rosenberg saw to it that, among other things, all the episodes were directed by women). As a treatise on the complexities of female road-rage in all its varied facets, it's excellent. It also makes the wise choice to deepen Jessica (Krysten Ritter, still killing it) and Trish's (Rachael Taylor) complicated relationship, delving into their shared past. That was definitely the least fleshed-out aspect of the first season, and it's a much-needed asset here. —Amy Glynn (Photo: David Giesbrecht/Netflix)
4. The Zen Diaries of Garry Shandling
Network: HBO
Last Week's Ranking: Ineligible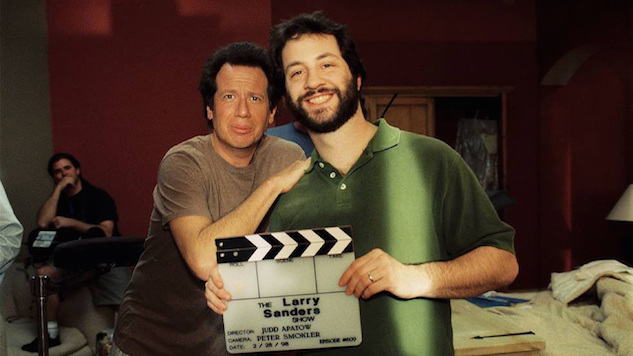 It's not a secret that comedians are usually profoundly complicated people—it takes a special sort of lion tamer's mentality to willingly bare your soul to rooms of strangers several times a week—but the late Garry Shandling was apparently a harder nut to crack than most. In a two-part documentary, the first of which premiered Monday, writer, director and Shandling mentee Judd Apatow attempts to find out more about the revered comic. Interviews with the likes of Jim Carrey and Bob Saget, as well as details from Shandling's own acts and journals, pore over the story of the man who could have been a king of late-night if he'd had his druthers. Instead, he was happier thinking small and playing to an audience who really got him through programs like his satire, The Larry Sanders Show. Along the way, he influenced countless other comedians and kickstarted the concept of Peak TV. —Whitney Friedlander (Photo: Larry Watson/HBO)
3. On My Block
Network: Netflix
Last Week's Ranking: 1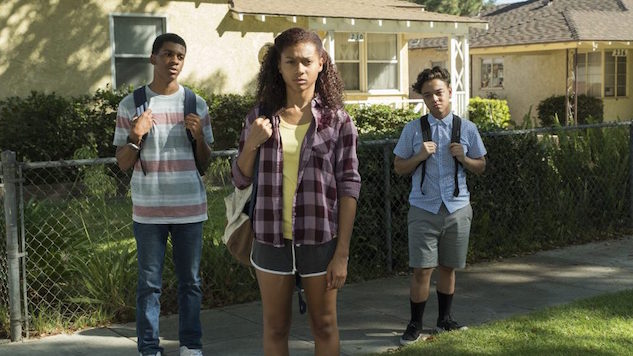 Netflix's new dramedy On My Block is one big, irreverently cocksure nod to all the (whitest) parts of the modern cultural canon one would least expect to find in a coming-of-age story about brown 14- and 15-year olds just trying to survive daily life on their gang-ruled streets. And for the first couple of episodes, all this slangy allusiveness makes for a story that feels shaggy at best, structurally unsound at worst; the central characters are cohesive and convincingly earnest as a dysfunctional friend-family unit—not least because the actors are actual, not adult, teens—but taken individually they seem to be leading entirely different shows. When the final credits hit, though, it's clear that not one second of the season's 10 short episodes was wasted: Every line was measured out, every background track meticulously calibrated, every initially jarring tonal shift set up precisely for a singular cumulative effect that lands in the season's final moments like a punch to the chest you realize too late you should have seen coming from a mile away. —Alexis Gunderson (Photo: Netflix)
2. Atlanta
Network: FX
Last Week's Ranking: 2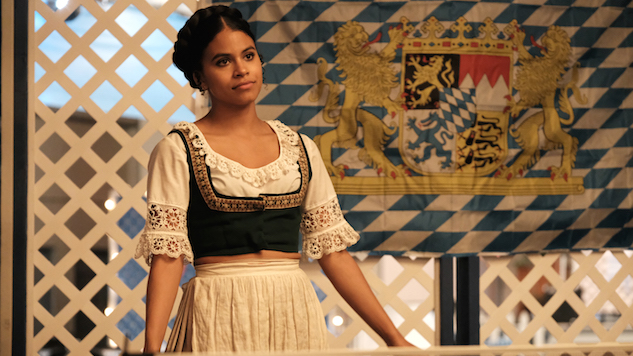 No matter how much things change in Atlanta, the same problems persist. It's the high-level injustice of structural prejudice mirrored in the personal problems of those affected. Cycles are inescapable, no matter how small and specific they may seem. Here, in "Helen," it all takes place in a different setting than we're used to seeing in the series: The Fasnacht Day celebration of Helen, Georgia. "Helen" opens with Earn (Donald Glover) eating Van (Zazie Beetz) out—a televisual rarity that speaks to sexual obligation and stereotypes of male sexual selflessness, even if he lacks the tongue confidence he gains after a joint or two—and ends with the cold practicality of people with nothing but obligation between them. That the episode handles this transition smoothly is thanks to director Amy Seimetz, whose handling of Beetz and Glover is just as surgical as her shot choices, and an astonishingly dense script. That script, written by Taofik Kolade and dense not with wordplay (though there's plenty) but with layers of meaning, makes intense, hilarious culture shock a bitter catalyst for a relationship's deterioration. —Jacob Oller (Photo: Guy D'Alema/FX)
1. 60 Minutes
Network: CBS
Last Week's Ranking: Not ranked

The most-watched 60 Minutes in a decade — outstripping Sunday Night Football, the Golden Globes, the Grammys, and the newsmagazine's own post-election sit-down with Donald Trump—is the sort of meeting of the salacious and the serious one expects to find in fiction. But Anderson Cooper's interview with adult film star and director Stormy Daniels, with its details of both her alleged affair with Trump and the hush money and intimidation tactics that followed, is far from mere "gossip." On the heels of the #MeToo and #TimesUp movements, Daniels brought her refusal to be shamed and silenced (just see her Twitter feed) to perhaps the most venerable outlet of broadcast journalism in the country, and 22 million of us tuned in to listen. That's power. —Matt Brennan