Paste's Power Rankings: The 10 Best Shows on TV Right Now
Week of 4/7/2019
Header photo: ABC/Richard Cartwright
TV
Lists
power rankings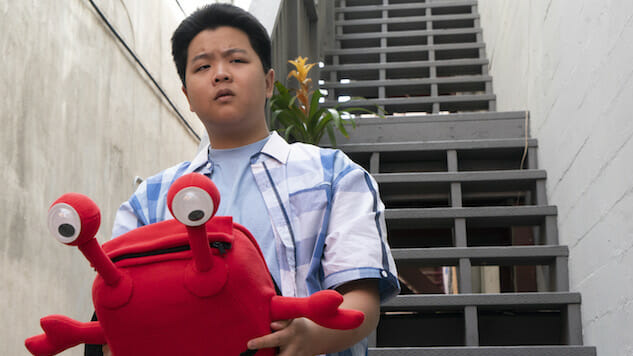 It's not quite "spring cleaning," but the top of this week's Paste Power Rankings represents a big re-shuffle—and that's before the juggernaut that is Game of Thrones comes back next week. With the conclusion of two beloved series, the return of another, an acclaimed sitcom's major milestone, and an adaptation of a classic novel all on the docket this week, none of the top five titles appeared on last week's list. Springtime: It's all about keeping it fresh.
The rules for this list are simple: Any series on TV qualifies, whether it's a comedy, drama, news program, animated series, variety show or sports event. It can be on a network, basic cable, premium channel, Netflix, Amazon, Hulu, YouTube or whatever you can stream on your smart TV, as long as a new episode was made available the previous week—or, in the case of shows released all at once, it has to have been released within the previous six weeks.
The voting panel is comprised of Paste editors and TV writers with a pretty broad range of tastes. We're merciless: a bad episode can knock you right off this list, as much good TV is available right now.
Honorable Mentions:
Barry, Better Things, Chilling Adventures of Sabrina, The Good Fight, Jane the Virgin, The OA, The Tick, Veep
10. Catastrophe
Network: Amazon Prime Video
Last Week's Ranking: 8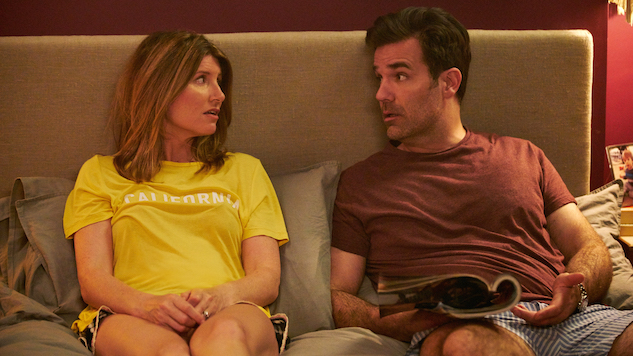 Catastrophe is one of the decade's best series. Its farewell means we're losing one of the medium's funniest comedies—and its comedy cuts to the core of life's daily hassles. We're also losing the most achingly honest show about marriage, parenting and the daily slog of raising a family, particularly when your children are young. As it ends its four-season run, Catastrophe is as sharp, as biting, as witty as ever. Few shows have the luxury of going out on such a creative high. —Amy Amatangelo (Photo: Amazon Prime Video)
9. Shrill
Network: Hulu
Last Week's Ranking: 7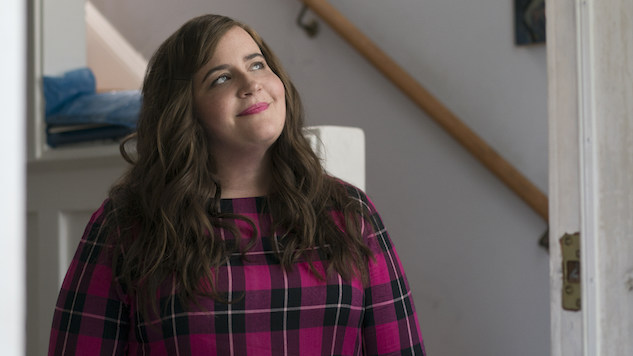 Saturday Night Live's Aidy Bryant takes center stage as Annie, an overweight woman who wants to change her life. But it's not what you think: So many TV series, from This Is Us to Netflix's repugnant Insatiable, build entire storylines about a fat woman losing weight. Before we even get to the opening credits, a total stranger tells Annie, "There is a small person inside of you dying to get out… You could be so pretty." Annie's got a boyfriend who makes her leave through the backdoor so his roommates don't see her and a mom who drops not-so-subtle hints about dieting and exercising. But an unexpected event in the first episode forces Annie to reassess her life and flips the proverbial script on the "fat woman" story TV and movies are so fond of telling. Amazingly, Annie doesn't have to lose weight to improve her life. She's ready to advocate for what she deserves. Bryant is so utterly charming, you can't help but root for her. Lolly Adefope is a true breakout as Annie's best friend, Fran. The series is a delight. "I'm the one with the fat ass and the big titties, so I get to decide what we do," Annie says. Damn straight, she does. —Amy Amatangelo (Photo: Allyson Riggs/Hulu)
8. Jane the Virgin
Network: The CW
Last Week's Ranking: 2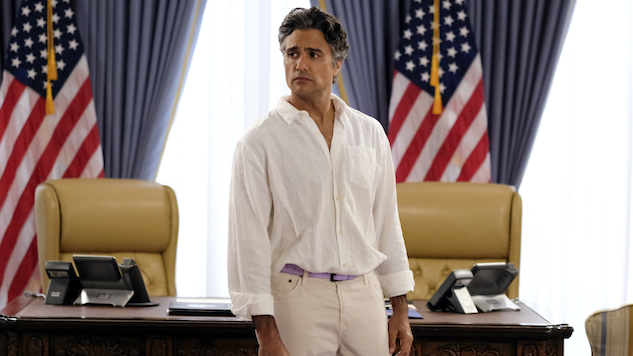 After briefly slowing its signature plot-roll to swing for the emotional fences in the season premiere, Jane the Virgin returns this week to its full, plot-heavy strength. Where "Chapter Eighty-Two" found Jane (Gina Rodriguez)—and Rafael (Justin Baldoni), and everyone else in the Villanueva/De La Vega/Solano family tree—rocketing from catatonia to hysteria and back again at the unreal reality of Michael/Jason's (Brett Dier) return from the dead, "Chapter Eighty-Three" finds everyone pressing forward in a Pollyanna-ish attempt to regain some semblance of normality. In classically sly Jane fashion, though, this return to normal is signaled not by re-planting each character's feet on familiar ground, but by shooting every single Villanueva/De La Vega/Solano—save Petra (Yael Grobglas), who had her own big moment of change last week—into some kind of major life transition. —Alexis Gunderson (Photo: Scott Everett White/The CW)
7. On My Block
Network: Netflix
Last Week's Ranking: 6

It took nearly a full year for Netflix's On My Block to return and resolve the wallop of the cliffhanger with which it left fans at the end of its first season, but now that it's back, it feels like Freeridge's fearsome foursome never left. As bright and bold and real as they were from the first frame of the pilot, Monse (Sierra Capri), Cesar (Diego Tinoco), Jamal (Brett Gray) and Ruby (Jason Genao) are made only more vibrant by the adventures and tragedies that shaped them last season—adventures and tragedies which give their arcs not just greater specificity this time around, but greater emotional depth. And it isn't just the core four who gain complexity this season: Ruby's world especially blooms as he forms a real friendship with oddball neighbor Jasmine (Jessica Marie Garcia, now promoted to series regular), and as he spends more meaningful time with his mom (Paula Garcés), his brother (Danny Ramirez), and, confusingly, with Santos' gang leader/Cesar's brother, Spooky (Julio Macias). Ruby's very funny abuela (Peggy Blow) gets a welcome boost of screen time this season, too, as Jamal's finally finding the rumored Roller World money the two had been searching for ties her to him and the rest of the crew in a tangible way. All this added depth is good and fun for its own sake, of course, but the On My Block team is better than good and fun: Every bit of added complexity this seasons works in service of the emotional and physical fallout brought on by the ever-intensifying gang violence in the community. After the Season One finale, the core four and their families are all inextricably in it, and Season Two never loses sight of that hard fact. This is not fun, but it is good. And hopefully it is a story that will get to continue to be told for many more seasons to come. —Alexis Gunderson (Photo: Nicola Goode/Netflix)
6. Santa Clarita Diet
Network: Netflix
Last Week's Ranking: 5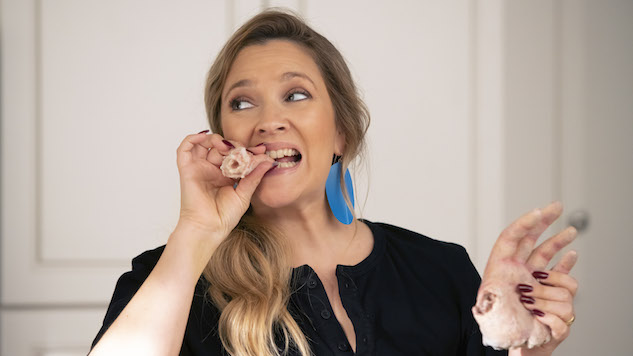 Maintaining a series whose premise seems like a simple tonal joke (a cheerful SoCal realtor turns into a zombie) over the course of three seasons is an incredibly difficult task. Thankfully, Netflix's Santa Clarita Diet has only ripened, like a bloated corpse, with age. The comic talents of its cheery leads, Drew Barrymore and Timothy Olyphant, are only the beginning; deep supernatural lore, an endless supply of clever and charming incidental characters, and blossoming stars Liv Hewson and Skyler Gisondo elevate Santa Clarita Diet past a funny idea to full-blown must-watch comedy. The relationship comedy and genre elements balance on the razor's edge of the series' scalpel-sharp writing, which only adds more and more madness with each season. Season Three sees a potential undead apocalypse threaten Santa Clarita, an ancient order of knights hunt Barrymore's Sheila Hammond, and self-confidence burgeon in the two teens—all while remaining one of the most laugh-out-loud comedies on TV. —Jacob Oller (Photo: Lara Solanki/Netflix)
5. Fresh Off the Boat
Network: ABC
Last Week's Ranking: Not ranked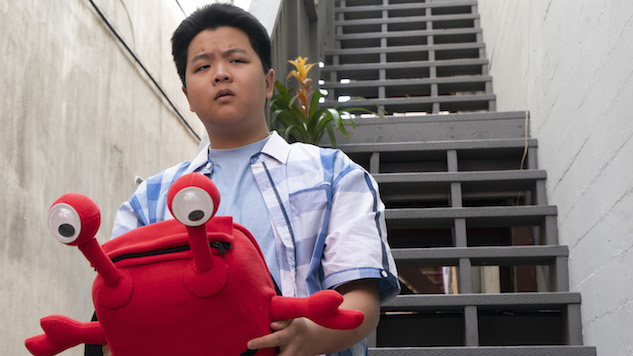 Aside from sending Eddie (Hudson Yang) off on a cultural exchange program in Taipei and bringing Kim's Convenience lead Simu Liu on as a guest star, Friday's milestone 100th episode of Fresh Off the Boat was ABC's long-running sitcom at its most ordinary—which is precisely what made it so extraordinary. As is so often the case on Fresh Off the Boat, the plot of "Under the Taipei Sun" relied on the tension between the Huang adults' experiences as Taiwanese immigrants in America and the totally different life that those experiences have allowed the Huang kids to have as first-generation Americans. As is just as often the case, a significant portion of the dialogue bolstering this narrative tension took place in Mandarin (both functionally, in the Huangs' Orlando home, and dysfunctionally, in Eddie's misadventures in Taipei), and a significant number of the jokes puncturing it hinged on extremely specific elements of Taiwanese culture and/or the challenges of life as an immigrant. However, as is equally often the case, the remainder of the jokes and plot turns hinged on the universal themes of being a part of a family, being a parent, and being a numbskull teen—and, as had been the case for the 99 episodes that came before it, all of these things wove together in Episode 100 to tell an entertaining sitcom story that is critically, but not only, about an Asian American family.
The jury is still out as to whether or not ABC will bring the Huang family back for a sixth season (ABC execs: Please do!), but with a history-making 100 episodes of Fresh Off the Boat at hand, American television audiences have no excuse not to echo the long-awaited epiphany Eddie reaches as he uses a stranger's landline to make an international call to tell his parents: "I've got next-level respect for your struggles as immigrants in America."
Fresh Off the Boat, we love you. —Alexis Gunderson (Photo: ABC/Richard Cartwright)
4. Native Son
Network: HBO
Last Week's Ranking: Ineligible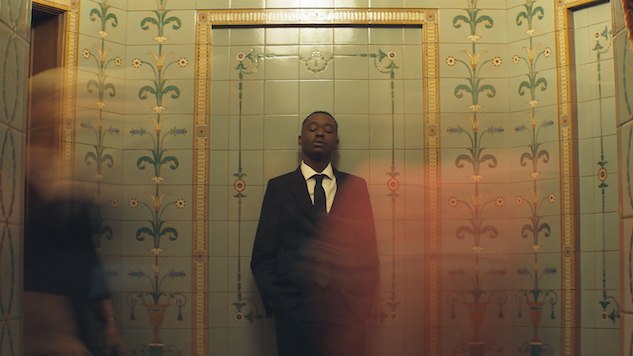 Nearly eight decades after Richard Wright's 1940 novel, HBO's recasting of the story, set in present-day Chicago and written by the extremely gifted Suzan-Lori Parks, is painfully true to the original. As in, not much is anachronistic. As in, not much has changed. But Wright's original story cast Bigger Thomas (played here by Ashton Sanders) as a kind of abstracted, allegorical figure, a person whom society so needed to criminalize that it essentially didn't matter what choices he made: There was basically no escaping becoming the violent, dangerous, scary thing he was obligated by the system to become. Bigger Thomas in the book is a rapist, a murderer, an unhinged collection of our basest impulses. This choice drew some fire in its day (notably from James Baldwin), and still does.
Parks has modified the character: He's explicitly not a rapist (he points this out himself); he's quite bright and socially conscious; and the death at the center of the drama is not a murder, but a grotesque accident founded in a moment of panic. Still, the allegorical sense remains, and for good and bad, it's partly what allows the character and the story to translate so seamlessly across several decades. Sanders creates a real person, not an archetype, in his portrayal of Bigger. It's honestly hard to characterize whether it's a true, or faithful, adaptation, and it's also hard to say whether its fidelities or its deviations are more relevant to where it succeeds. But on balance, succeed it does, chillingly and sometimes in spite of itself. —Amy Glynn (Photo: Matthew Libatique/HBO)
3. Killing Eve
Network: BBC America
Last Week's Ranking: Ineligible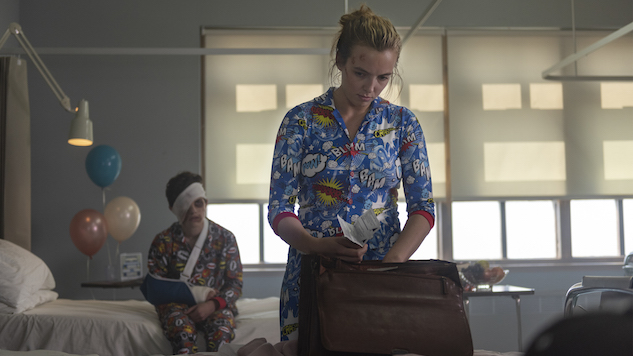 After defying or playing with the conventions of the cat-and-mouse game at every turn, I was disappointed, in the Season One finale, to see Killing Eve follow the most common route for such stories, which is extending the cat-and-mouse game indefinitely. And while I remain skeptical that the series can operate within this framework for long, the Season Two premiere is full of assurances that the scenarios in which our co-protagonists find themselves in along the way are sure to be really fucking fun. Reproducing the series' distinctive blend of the absurd and the brutal, a form of tonal whiplash that came to define the series' debut season, Villanelle's (Jodie Comer) all-too-brief hospital friendship with a French boy named Gabriel (Pierre Atri), quickly dispelled any doubts that the series could thrive without creator Phoebe Waller-Bridge minding the store. And once Eve (Sandra Oh) moves past being shaken by what happened in Paris to eat burgers at an exhumation with Carolyn (Fiona Shaw), her thread starts to pick up steam, too. After all, when you love something, you won't just do crazy things, you'll put up with them, too. And I still love Killing Eve. Normal is boring. —Matt Brennan (Photo: Parisa Taghizadeh/BBCAmerica)
2. You're the Worst
Network: FXX
Last Week's Ranking: Honorable mention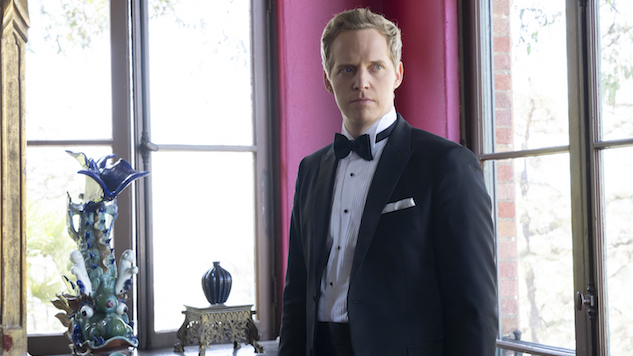 It's easy to get overly sentimental about shows you truly care about, but the finale of creator Stephen Falk's dark romantic comedy is a love letter to the notion of persevering through a relationship even when things get messy and complicated and don't end up, in Falk's words, answering the "binary question of, 'Are you going to get married?'" In fact, Jimmy (Chris Geere) and Gretchen (Aya Cash) make the united decision not to wed and forgo their fancy nuptials for pancakes, bacon and beer at their favorite greasy spoon. Their final spoken exchange—when Gretchen, who has clinical depression, gives Jimmy one final out with a warning that she might leave him someday—actually made my cold, dead critic's heart want to break as I waited for his reply. (He knows, and he promises to get over it quickly).
But the beauty of You're the Worst has always been that it's about relationships beyond the romantic kind. The series paid off its season-long flash forward, which suggested Jimmy and Gretchen didn't get together, with the revelation that break-up in question came in Jimmy's friendship with Edgar (Desmin Borges). It's here that we learn the only way Edgar could set himself free of their co-dependent disaster was to turn against Gretchen. Sometimes you do have to pull the plug on a relationship in order both people to grow. But that doesn't mean you won't eventually get your happily ever after. —Whitney Friedlander (Photo: Byron Cohen/FXX)
1. Crazy Ex-Girlfriend
Network: The CW
Last Week's Ranking: Honorable mention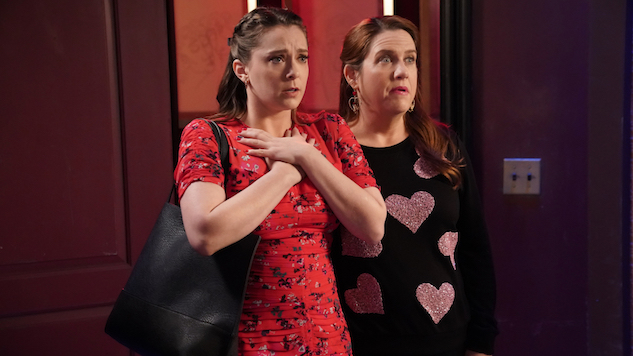 In its final episode, Crazy Ex-Girlfriend caps off its evolution from questionable premise to sterling rom-com to the best TV musical since the near-perfect first season of Glee, all by accepting that life's beginnings and endings are never as satisfying as fiction's grand epiphanies, tidy finales, and 11 o'clock numbers. Still, as Rebecca Bunch (series co-creator Rachel Bloom) expresses her love for those who've seen her through four topsy-turvy seasons, including her ever-encouraging best friend, Paula (Donna Lynne Champlin), Bloom and co-creator Aline Brosh McKenna close the circle on Crazy Ex-Girlfriend by leaving their heroine's next act appropriately open-ended. On the fundamental messiness of change, the series remains, to its final frames, one of the medium's most indelible works of art. —Matt Brennan (Photo: Greg Gayne/The CW)