Paste's Power Rankings: The 10 Best Shows on TV Right Now
Week of 8/20/2018
Header photo: Nicole Wilder/AMC/Sony Pictures
TV
Lists
power rankings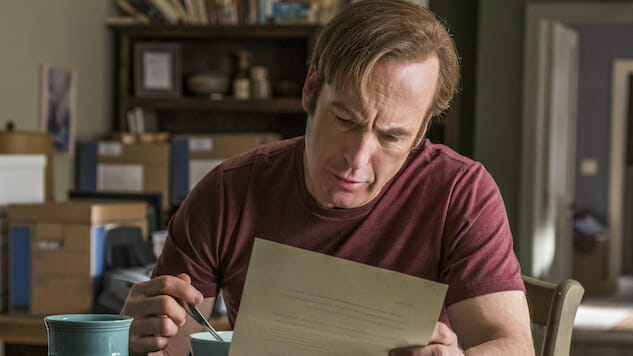 A fresh, fun spin on the made-for-TV movie leads the latest Paste Power Rankings (and another, staler spin joins it lower down), but the real story this week is AMC, which has two series in the top four slots and no signs of slowing down. Though it benefitted in our balloting from the demerits applied to NBC—which doesn't know how lucky it is to have Trial & Error—and HBO—for tossing in a just-OK episode of Insecure—the network that brought you Mad Men and Breaking Bad knows how to play the long game. If you're not watching its Monday-night dream team of Better Call Saul and Lodge 49, get on that, stat.
The rules for this list are simple: Any series on TV qualifies, whether it's a comedy, drama, news program, animated series, variety show or sports event. It can be on a network, basic cable, premium channel, Netflix, Amazon, Hulu, YouTube or whatever you can stream on your smart TV, as long as a new episode was made available the previous week—or, in the case of shows released all at once, it has to have been released within the previous six weeks.
The voting panel is comprised of Paste editors and TV writers with a pretty broad range of tastes. We're merciless: a bad episode can knock you right off this list, as much good TV is available right now.
Honorable Mentions:
Castle Rock, Killjoys, The Sinner, Wynonna Earp
10. The Last Sharknado: It's About Time
Network: Syfy
Last Week's Ranking: Ineligible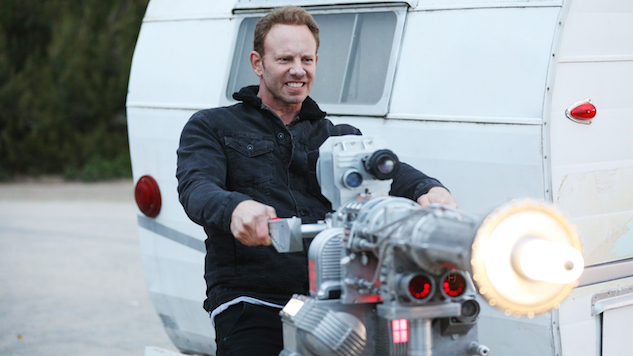 Sharknado, Syfy's cult-classic franchise, is both the worst and the best kind of made-for-TV movie, and for that reason alone, some of us can't help but watch. The sixth and final installment, The Last Sharknado: It's About Time adds time travel to the mix, an ode to the original Sharknado and Back to the Future. Tori Spelling even appears as Beverly Hills, 90210 co-star Ian Ziering's mom.
The movie is bad. Anyone with a green screen could scream at fake sharks and dinosaurs. Even kids notice how terrible the quality is. Still, as the (overdue) conclusion to a (surprising and deeply strange) pop culture phenomenon, The Last Sharknado is entertaining. Plus, it's always nice to see a happy ending—even one where Tara Reid saves the world with her robot head's laser eyes. —Keri Lumm (Photo: Anastasiya Sergienya/Fells Point Productions/SYFY)
9. Rest in Power: The Trayvon Martin Story
Network: Paramount Network
Last Week's Ranking: Honorable mention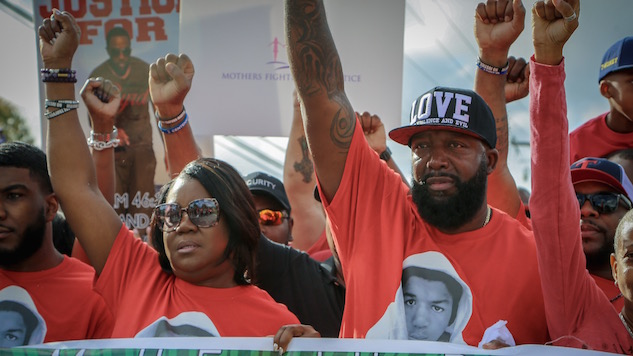 Rest in Power starts with an acceleration of images: First, Trayvon Martin's mother, Sybrina Fulton, becoming emotional during a pre-trial deposition; then, faster, the indelible iconography of the ordeal, the bag of Skittles and the black hoodie; finally, approaching a blur, the markers of a historical moment, Colin Kaepernick and Black Lives Matter, Dylan Roof and Donald Trump. By the time it arrives at its conclusion, Jenner Furst and Julia Willoughby Nason's six-hour docuseries—wide-ranging, provocative, polemical—fulfills the promise of this fretful beginning, emerging as perhaps the definitive treatment of an American tragedy, the consequences of which reach far beyond one family, one community, one case. As Fulton reminds us, there are exactly 71 seconds unaccounted for in the fatal exchange between the 17-year-old Trayvon and his killer, neighborhood watch member George Zimmerman, on that late February evening in 2012: "71 seconds. And it changed America." —Matt Brennan (Chachi Senior/Paramount Network)
8. Making It
Network: NBC
Last Week's Ranking: Not ranked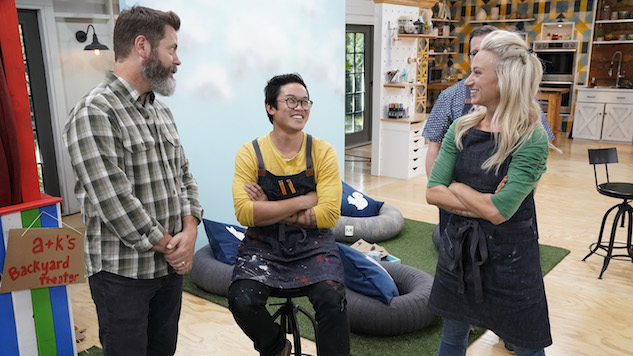 Given the hellmouth that is quickly expanding across our planet, can we please have an hour to cut out the clutter and just freakin' go crazy with a glue gun while two of our favorite TV stars have pun battles? Much like Nicole Byer's Pinterest-skewing Netflix series, Nailed It, Amy Poehler and Nick Offerman's crafting "competition" isn't so much about its weekly challenges—last week's episode involved a "soccuterie" platter of meats and cheeses shaped like a soccer ball and a Roman coliseum recreated with Rice Krispie treats—as it is about giving us an excuse to forget about the impending apocalypse. While there will eventually be a winner who gets a cash prize, the Parks and Recreation alums stress that this show isn't about the money: It's about having fun and making things with your hands away from your smart phones. Each episode may end with one less crafter in the workshop, but—because Amy and Nick are cool like that—we're led to believe that the castaway hasn't so much left the arena as gone to live with the hosts in a lovely vacation home set. —Whitney Friedlander (Photo: Paul Drinkwater/NBC)
7. Insecure
Network: HBO
Last Week's Ranking: 1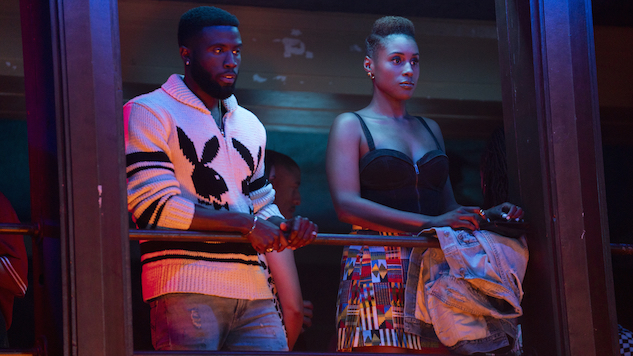 "Familiar-Like" isn't Insecure's strongest episode—sorry, I can't muster a single ounce of fucks about Daniel's (Y'lan Noel) career prospects—but for all the attention it focuses (wastes?) on his and Issa's (Issa Rae) will they/won't they routine, it also sees our heroine's first baby steps into her newfound independence. For example, she goes to Kelli (the always hilarious Natasha Rothwell) for some sound financial advice: "Don't look a gift horse in the dick." She refuses to be We Got Y'all's "alarm clock" any longer, the latest in a string of frustrations at work. And she pursues a lead on a new gig that could get her off Daniel's couch and back on her feet. In a "post-Moonlight America" (reader, I LOL'd), that's not nothing. —Matt Brennan (Photo: Merie W. Wallace/HBO)
6. Trial & Error: Lady, Killer
Network: NBC
Last Week's Ranking: 7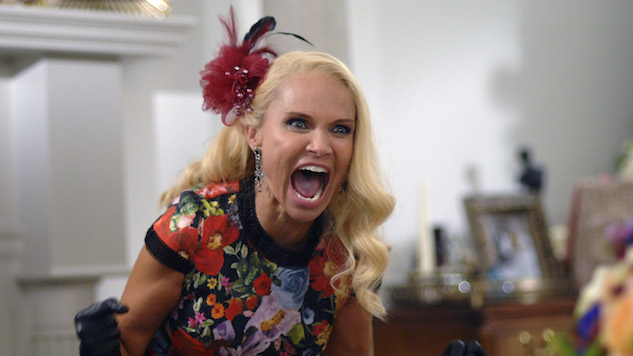 The above photograph approximates my reaction when I realized, during last week's doubleheader, that NBC was burning off episodes of its perfect gem, Trial & Error: Lady, Killer, now that the network has decided not to renew it. Once my rage subsided, though, those two episodes—in which big-city lawyer Josh Segal (Benjamin D'Agosto, finally sporting the mesh T-shirt we deserve) decides to re-litigate a small-town "trial of the century" in order to get back at his duplicitous client, Lavinia Peck-Foster (Kristin Chenoweth)—turned out to be chock full of some of the best gags of the season. Forge Clooney! Alice-in-Wonderland Syndrome! A courthouse that's also a clubhouse and a law firm that's also a beat-up camper! In short, I'm taking the news that Trial & Error's nearing its end the way Carol Anne Keane (Jayma Mays) is taking to bed rest: not at all well. —Matt Brennan (Photo: Sergei Bachlakov/NBC)
5. All or Nothing: Manchester City
Network: Amazon Prime
Last Week's Ranking: Ineligible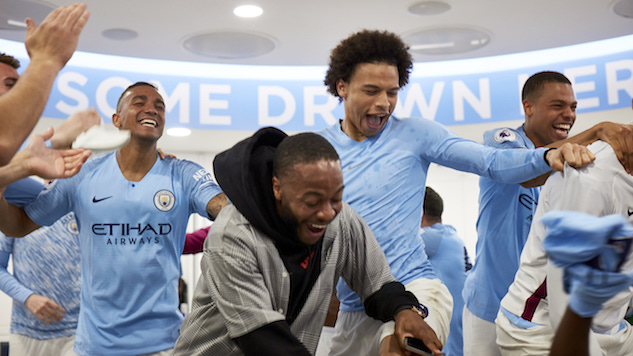 At the beginning of the 2017-2018 English Premier League Season, Manchester City Football Club allowed a camera crew to film in their most private spaces—in pre-match strategy meetings; inside the locker room during half-time talks and post-game celebrations; in the homes and cars of players; and in hospital as they dealt with injury after injury. The result is the latest installment of the Amazon Prime original docuseries All or Nothing. The eight-episode season captures a team fighting for four different trophies and the emotional highs and lows that come with both winning and falling short. Led by arguably the best manager in the world—and one of the most entertaining—Pep Guardiola, in his second season with the club, the pressure on the players is enormous: to play quick-passing, high-pressing, always-attacking football without mistakes. And whether you're a Man City diehard or not, there's much to love about the chance to see how some of the world's best players work and live. —Josh Jackson (Photo: Amazon Prime Video)
4. Better Call Saul
Network: AMC
Last Week's Ranking: 2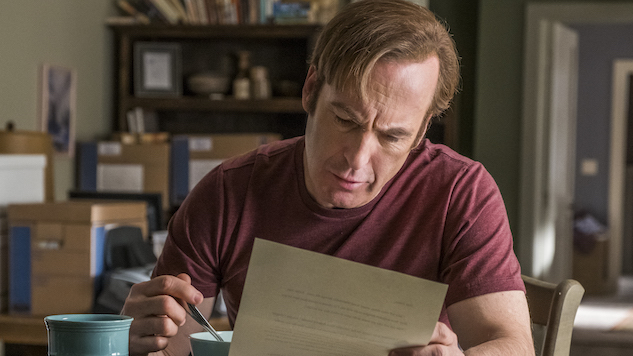 Schemes! Heists! In the wake of tragedy, Better Call Saul's Jimmy McGill (Bob Odenkirk) turns to the one thing he has control over: fleecing rubes. This plotline is wonderful, but "Something Beautiful" is an episode of quiet tragedy, suspenseful slapstick, gory suffering, and the overwhelming sense that everyone in the show is about to make a series of huge, irreversible mistakes. And also, Gene shows up. One of the show's most entertaining episodes (even if its focus was a bit too scattered to be one of its best), "Something Beautiful" has something for everyone and reminds fans that, as good or as stable as things seem in the show—for everyone from Mike to Nacho to Jimmy's goldfish—Breaking Bad is coming. And a lot has to go wrong between now and then. —Jacob Oller (Photo: Nicole Wilder/AMC/Sony Pictures)
3. Sharp Objects
Network: HBO
Last Week's Ranking: 4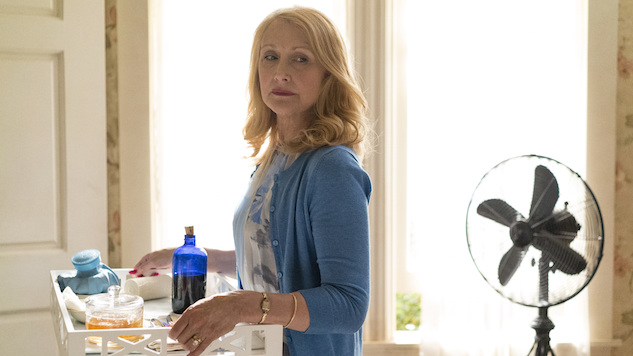 Perhaps the most chilling image to appear in Sharp Objects so far comes in the penultimate episode, "Falling," as Adora (Patricia Clarkson) sways to a francophone ballad while preparing the poisonous tincture she'll feed to her daughter. Yes, the series' slow burn picks up speed in Sunday night's episode, as Camille (Amy Adams) closes in on the truth about her mother's Munchausen syndrome by proxy and the police close in on their killer, John Keene (Taylor John Smith). But the most fascinating feature of Sharp Objects remains its understanding that the veneer of propriety in a town like Wind Gap is actually paper-thin. Whether it's Jackie (Elizabeth Perkins) justifying her failure to report Adora's crimes, or Chief Vickery (Matt Craven) justifying the investigation's hasty conclusion, it turns out that the most dangerous lie you can believe may be your own. —Matt Brennan (Photo: Anne Marie Fox/HBO)
2. Lodge 49
Network: AMC
Last Week's Ranking: Honorable mention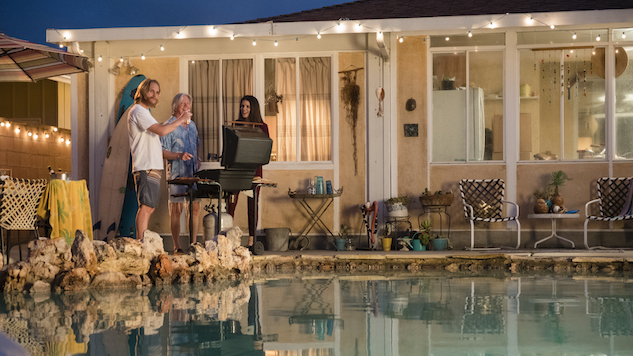 It's in the series' third episode, "Corpus," that the quietly extraordinary Lodge 49 reveals itself to be TV's most astute treatment of the Great Recession's long reach, not to mention one of the best new series of the year. In it, Connie (Linda Emond), a reporter, loses her job because of her newspaper's "pivot to video"; Ernie (Brent Jennings), a plumbing salesman, finds himself in a planning meeting for a new "multi-use luxury condo facility"; and our hero, Dud (Wyatt Russell), lands a gig collating "termination folders" at Orbis, an aircraft manufacturer, amid a Kafkaesque maze of empty cubicles. ("We've been closing for five years, building by building, department by department," the human resources officer overseeing him explains. "People call me the Angel of Death.") If Lodge 49 can be said to have a sentimental streak, though, it's not for "the past," pure and simple, nor for the prelapsarian one Dud—still reeling from the death of his father, the foreclosure on his childhood home, and the liquidation of the family business—so often imagines. No, in its anti-establishment bent, its shabby setting, its socioeconomic backdrop, even its strange fascination with charlatans and philosophers, the series is more absorbed by indefinite time than historical time, posing an essential question: How can we regain our sense of purpose, of value, in a culture that defines our worth on the basis of work? —Matt Brennan (Photo: Jackson Lee Davis/AMC)
1. To All the Boys I've Loved Before
Network: Netflix
Last Week's Ranking: Ineligible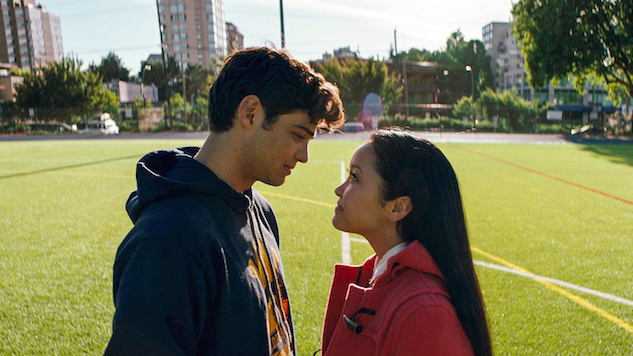 The number of films I've seen in my life that have made me wish I had a filmmaker's eye for the art can be counted on one hand. With Susan Johnson's instant classic, the fake-dating rom-com To All the Boys I've Loved Before (written by Sofia Alvarez and based on the terrific YA novel by Jenny Han), I'm ready to drop everything and enroll in film school. It is not just sweet and rich and warm and weird and gutting and funny and full-to-bursting with the romantic hero looking at the romantic heroine in that devastating way so necessary to great rom-coms, it is expertly cast, gorgeously scored, and shot with such 1980s-esque stylistic idiosyncrasy that every scene is fine art. Between Lana Condor as the awkward daydreaming lead, Lara Jean Covey, Noah Centineo as our collective new teen dream, Peter Kavinsky, Anna Cathcart as Kitty, Lara Jean's scene-stealing "heathen" of a little sister, and John Corbett as the progressive version of 10 Things' OB-GYN single father hovering in a jovially healthy way in the background of his daughters' lives, I have found it impossible to watch this movie without a grin plastered across my face for its entire 99 minutes.
I'm not the only one. As a Netflix original, To All the Boys has also managed to accomplish in a single weekend what generally only the most interesting television can do these days: It united all of Twitter, Instagram and Tumblr (where it premiered at the top of Fandometrics; Movies rankings) in one big shout of unjaded enthusiasm, with every one of us—so typically beaten down by endless bad news cycles or critical conversations of problematic art—pressing "Play" and remembering what emotional warmth and teen friendship and the daydream of a cute boy's (or girl's) look of pure love feels like. This is the pop culture content we want in the dog days of 2018; this is the pop culture content we need. Thank you, Lara Jean and Peter. Your fans have broken the Internet. Let's see you in the sequels. —Alexis Gunderson (Photo: Netflix)