Paste Power Rankings: The 10 Best TV Shows on Right Now, from Insecure to All Rise
Illustration by Christine Fernando and Soleil Collins
TV
Lists
Power Ranking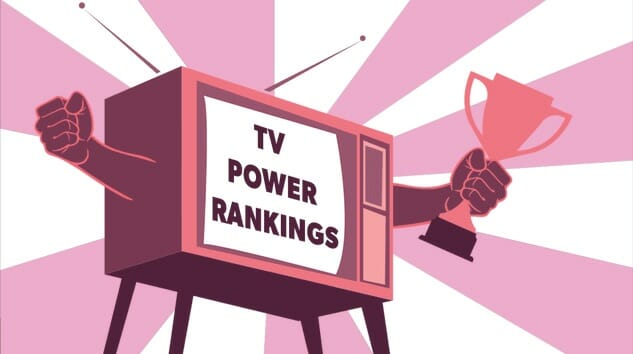 This past week saw a slew of new premieres, but also none made our Power Ranking. Why? Well, firstly, this isn't the time for a sad slog of a depressing series, HBO (that being I Know This Much Is True). We also didn't warm to the Treme-esque jazz extravaganza of Netflix's The Eddy, nor the advent of Solar Opposites, which is like Rick and Morty but not as good. Greg Daniel's sci-fi series Upload does get an honorable mention, but only the return of Dead to Me made the Top 10.
This is made worse by the fact that premieres are dwindling as we continue into a time when productions have been stopped. But that didn't stop CBS's legal drama All Rise from crafting a fantastic remote episode, and we still have Hulu's excellent The Great to look forward to later this week. And as you'll see below, there are still plenty of other series worth celebrating!
The rules for the Power Rankings are simple: Any current series on TV qualifies, whether it's a comedy, drama, news program, animated series, variety show or sports event. It can be on a network, basic cable, premium channel, Netflix, Amazon, Hulu, YouTube or whatever you can stream on your smart TV, as long as a new episode was made available the previous week (ending Sunday) —or, in the case of shows released all at once, it has to have been released within the previous four weeks. And be sure to check out our new section, This Week, which explains the show's rank on the list.
The voting panel is composed of Paste Editors and TV writers with a pretty broad range of tastes. We're merciless: a bad episode can knock you right off this list. So much good TV is available right now.
Honorable Mention: Legends of Tomorrow (The CW), Disney Family Singalong II (ABC), Upload (Amazon Prime), Middleditch and Schwartz (Netflix), Penny Dreadful: City of Angels (Showtime), Trying (Apple TV+)
10. Insecure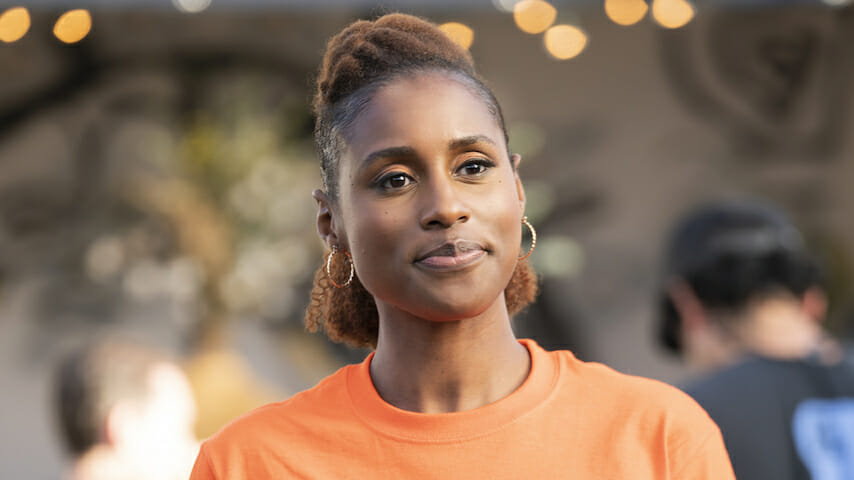 Network: HBO
Last Week's Ranking: Not Ranked
This Week: The long-brewing fight between Issa and Molly finally erupted.
Now in its fourth season, the HBO comedy remains a delicious, hilarious, thought-provoking and thoughtful ride as Issa (Issa Rae) and her friends navigate career, friendship and family in Los Angeles. This season has delved deep into the relationship between Issa and her bestie Molly (Yvonne Orji) as the foundation for their long running friendship has begun to crumble. The show understands that female friendships are tricky business. Long brewing resentments can come to a boil. The things that annoy you about someone—be it their inability to commit to a romantic relationship or follow through on a work goal—can fester. As Molly embarks on a new relationship with Andrew (Alexander Hodge) and Issa plans a huge neighborhood block party, both women nitpick at each other. Instead of celebrating their successes, they make snide comments. It's not good. As Molly says of Issa, she loves her but she doesn't like her right now. Passionate viewers are picking sides, but the truth is the series is doing a great job of showing both women's perspectives. As if that was not enough fodder for a terrific season, Insecure is tackling a topic rarely seen on television as the early hints of Tiffany's (Amanda Seales) a post-partum depression are beginning to reveal themselves. Unwilling to just coast on its previous success, Insecure forges into new arenas and offers a very honest look at female friendships and motherhood all while being hilarious (hi British Kelli!).—Amy Amatangelo
---
9. All Rise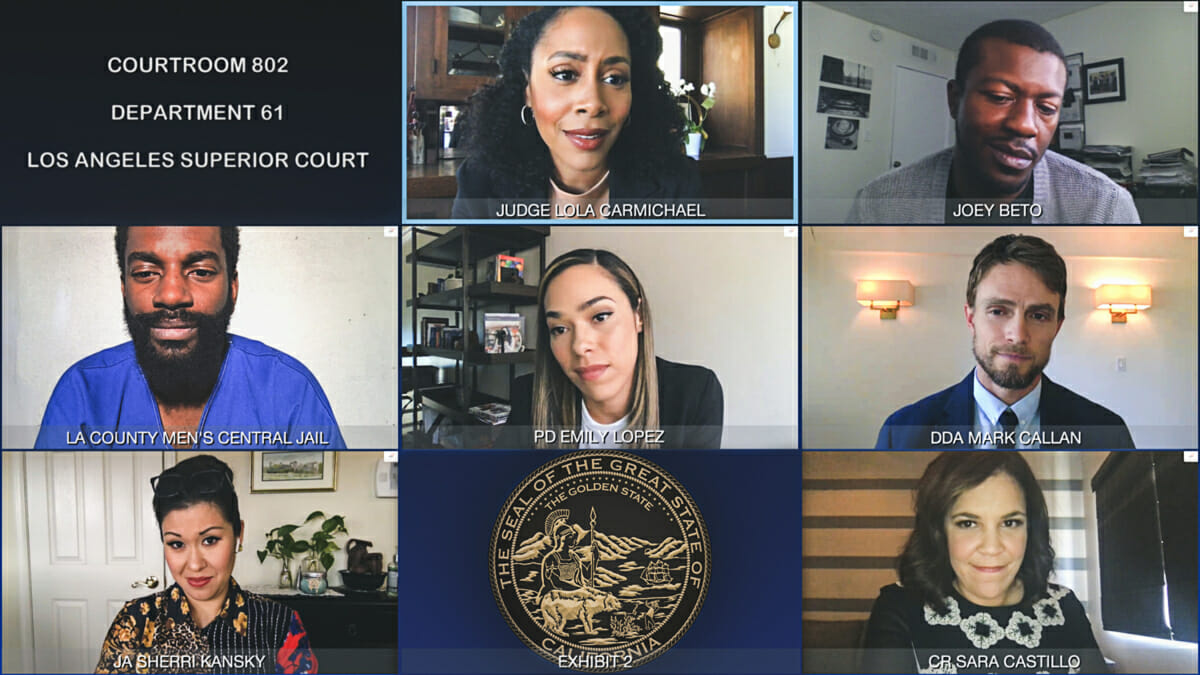 Network: CBS
Last Week's Ranking: Not Eligible
This Week: The CBS series was the first to do a completely remote episode, which served as its Season 1 finale.
While we're not yet to the point where the people who make scripted television will have to start building the COVID-19/quarantine into the very framework of their productions, creative teams across the board could do worse than taking notes from CBS's freshman legal drama All Rise, which turned shelter-in-place lemons into storytelling lemonade last Monday by reworking its first season finale to take every element of the current harrowing moment into careful account—down, even, to shooting the entire episode remotely from the cast's respective individual homes.
For anyone who tuned in to Parks and Rec's recent one-off reunion special, the question as to whether isolated, awkward video calls can be woven together to create a coherent narrative might seem moot. But while Leslie Knope keeping her squad sane with daily check-ins more than succeeded at its unique goal of scratching a sweet, nostalgic itch, the Simone Missick-starring All Rise, which follows the personal and professional lives of socially empathetic judges and lawyers in contemporary Los Angeles, had a much higher bar to clear: Not only did the legal drama's take on a timely, remotely filmed episode need to cohere both narratively and visually, but it also had to have enough substance, enough dynamism, enough oomph to land as a believable Season 1 finale.
Reader: On every count, "Dancing at Los Angeles" knocked it out of the park. It's got major character development ('ships of both the romantic and platonic variety make some big moves); it's got searing relevance (the episode centers around Missick's Lola fighting to establish trial-by-livestream as a viable path to justice for people stuck in crowded, virus-friendly jails); it's got professionally optimized looks into the cast's real homes (Marg Helgenberger's backsplash? gorg). More importantly, though, it's got a dynamic, innovative approach to using the loneliness of our current moment to tell a story with multiple players, over multiple days, across multiple platforms. Obviously this starts with video calls—what begins as 1(ish)-to-1 meetings eventually morphs into a full-blown digital courtroom—but it also includes documentary shots of a real shut-down Los Angeles that, when paired with the dulcet tones of DJ Tailwind (Dorian Missick), whose Instagram Live dance party keeps the characters connected throughout, help underscore the (sur)reality of the historical moment we're all living in.
So much more could be said about the utter weirdness of watching characters move around the homes of the actors who play them, lounging in bed on sheets that aren't set dressing, chopping vegetables that a real family likely ate later that day, but for now, just know that All Rise's Season 1 finale is a banger, not only telling a necessary story about the effects of the coronavirus on sectors of society so few of us have regular contact with, but also demonstrating so much of what can/should be done with the tools (and smarts) teams already have at home. Plus? It ends with a dance party. —Alexis Gunderson
---
8. Outlander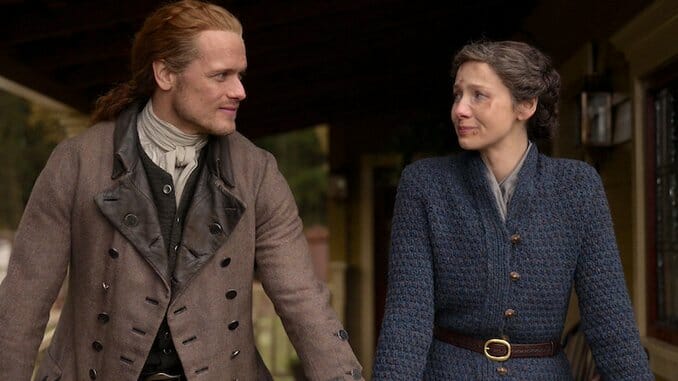 Network: Starz
Last Week's Ranking: 5
This Week: A divisive finale provided closure amid trauma.
Throughout Outlander Season 5, we at Paste have continued to call the show a "warm hug of familiarity." The final episode, "Never My Love," may have ended with just that, but everything that came before it in that hour was the exact opposite.
Overall, Season 5 provided a narrative steadiness that made it, week to week, one of the better seasons of the show. Yes we're in America now, but our characters are still largely surrounded by Scotsman and living on the frontier, so the change has not been that jarring. Further, though there were (as always) a number of incredibly tense situations and adventures throughout, we got to experience the extended Frasier clan working as a family unit to forge a life together. Yes, every lead still had to be rescued from certain death once, but it was less about trying to change history than the perils of life in a new world.
Horror and trauma and battery don't always have to include a graphic sexual assault. The show has spent a lot of time showing the different ways that its characters have processed and ultimately healed from a variety of unforgivable sins against them, and this was no exception. But at what point does it become torture to watch? If you're going to circle back through a family who have already been sexually assaulted and make one of them a victim of sexual assault again, it needs to be for a reason beyond "this is a really cruel time, isn't it?"
When critically considering an episode like "Never My Love," this presents a quandary. It was a good episode standing on its own, but was it a good episode in context? It told its story well, but was it a story we needed to be told in this particular way once again? It really does do everything well, except for the continued sexual trauma its lead family must face ad infinitum.
In the episode's final scene, Claire and Jamie are wrapped up together nude, in total vulnerability with one another. When asked how she feels, she says "safe." Regardless of whether or not you felt the story's repetition of assault was a mistake, a moment like this speaks to the show's ultimate desire to wrap us up in its love—however fraught and traumatic the road is to getting there. —Allison Keene
---
7. Dead to Me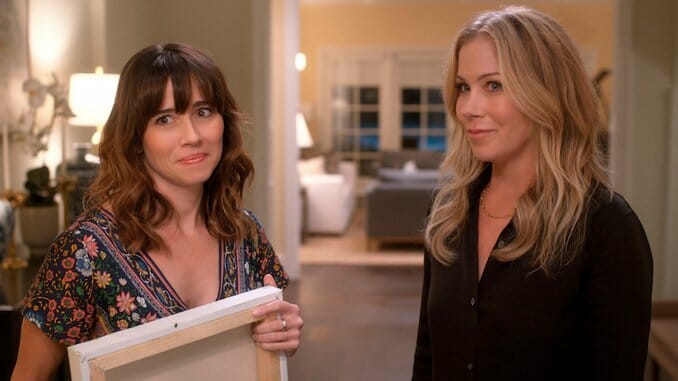 Network: Netflix
Last Week's Ranking: Not Eligible
This Week: One of TV's most genuine explorations of complicated female friendships returns.
As a Bloodline watcher, I can't help but constantly expect Linda Cardellini's Dead to Me character to say, Rayburn-style, "we're not bad people, we just did a bad thing." Because, essentially, that same sentiment is at the center of Liz Feldman's diverting dark comedy series. Two women forge a friendship through grief, and then discover that their relationship is really built on lies—and neither is as innocent as they seem. And yet, neither is really fully guilty. Further, the men in their lives are not that great, but also, not exactly awful enough to justify what happens to them.
What continues to anchor the series, and makes it endlessly compelling, are the performances from excellent leads Lina Cardellini and Christina Applegate. They have a natural rapport that makes their onscreen friendship believable beyond the point of Wine Mom Energy. They are family. With Oscar and Felix personalities, they drive each other crazy but being apart is not an option. It's hard to make lifelong friends as you age, people you can really trust and want to spend all of your time with. Jen and Judy's relationship—and their actions—are heightened for drama of course, but there is a very real truth at the center that creates a certain ache for the kind of best friend many of us haven't had since school. Not just a friend who you are the closest to by default, but someone you would want with you in a crisis. It's a rare and beautiful thing—despite, again, the origins and continued ups and downs of this particular relationship.
Dead to Me keeps its world small and coincidences high, but that's also what helps us really get to know these characters on a level that makes their emotional beats land in the moment. If the show was released weekly, its cliffhanger endings might carry more weight and anticipation, but as it is the series remains a breezy binge watch with sometimes surprising emotional gut punches—even though the new season doesn't quite have the same spark as its first (and begins to fade as soon as it ends). Still, Dead to Me is a worthy exploration of grief and guilt, and what holding on to those things through a veil of lies can do to a person. And while it may be scattered when it comes to its moral universe, it's overarching message is clear: No matter what you're going through, what you really need is a friend. —Allison Keene
---
6. Never Have I Ever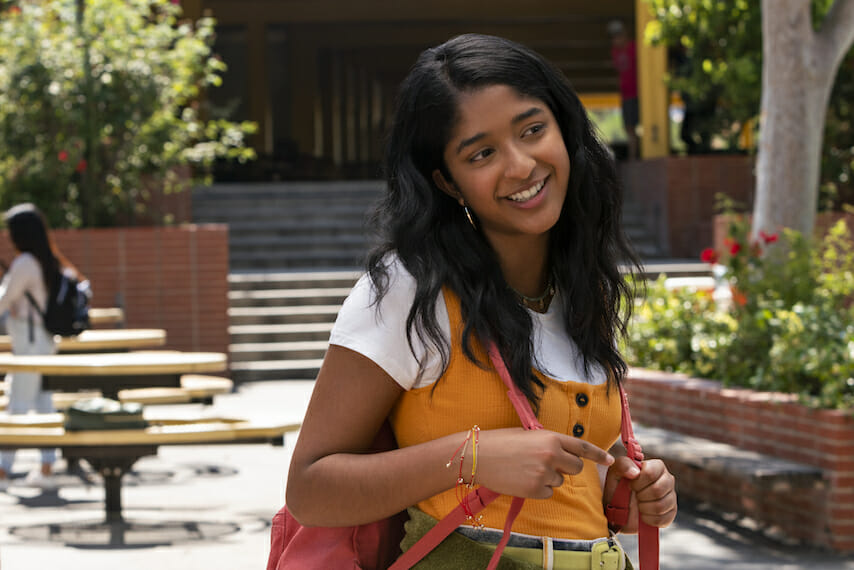 Network: Netflix
Last Week's Ranking: 2
This Week: It's just adorable.
15 sucks. You're not sure who you are or what you're doing or who you should be doing it with, but you're 100% certain that everyone around you is always laser-focused on every embarrassing mistake that you make. Mindy Kaling's new coming-of-age sitcom taps into the painful awkwardness of figuring it all out with the same mix of earnestness, realism and humor as Freaks and Geeks and The Wonder Years, but filtered through a cultural lens not often seen on American TV. Devi Vishwakumar isn't just grappling with typical teenage drama, but is stuck between two cultures that she never quite feels like a full member of: the American life she was born and raised in, and the Indian heritage of her family. Maitreyi Ramakrishnan captures this anxiety and charm beautifully, that weird mix of constant shame and unearned confidence, in what is shockingly her first professional acting role. If you're looking for a teen comedy that reflects the ups and downs of real life and is actually funny, here's your chance. —Garrett Martin
---
5. The Good Fight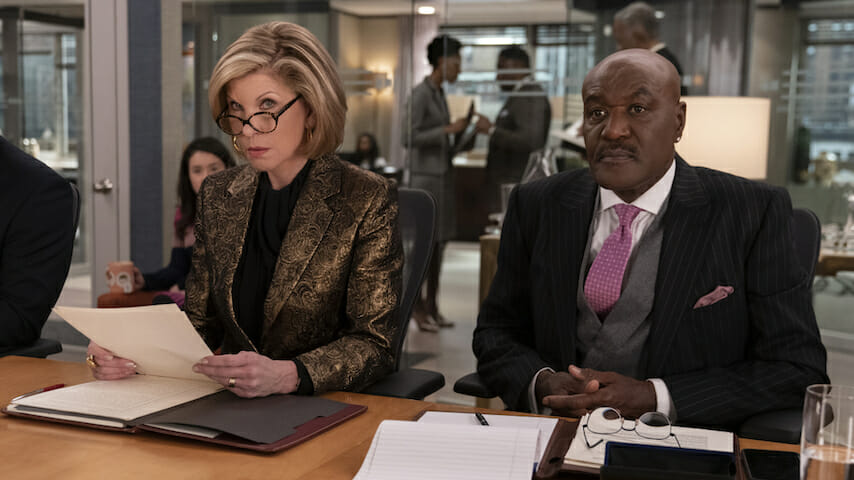 Network: CBS All Access
Last Week's Ranking: Not Eligible
This Week: The First Amendment! A show within a show! One of TV's greats.
What is Memo 618? After kicking off the fourth season with Diane's (Christine Baranski) trippy hallucination that Hillary Clinton actually won in 2016 (not, it turns out, as wonderful as we would have thought), the CBS All Access drama launched its season-long mystery of "What is memo 618 and what does it mean?" Reddick, Boseman & Lockhart has joined forces with a much bigger, much more powerful firm headed by Gavin Firth (comedy veteran John Larroquette at his smarmiest). The new firm is fond of gargoyles and, in a running gag, really likes their dogs. Along the way there's the delightful return of divorce lawyer David Lee (Zach Grenier), the beloved nemesis of The Good Wife and Michael J. Fox's conniving Louis Canning. Lucca (Cush Jumbo) has a new best friend she might not need in wealthy cosmetic mogul Bianca Skye (Chasten Harmon), and Julius (Michael Boatman) is finding that being a federal judge is not all that he dreamed of. Fret not! Diane and her fabulous statement necklaces are ready to well, fight the good fight in the search for the truth. Over two series and 11 seasons, creators Michelle and Robert King have crafted worlds rich in beloved characters and ripe with intriguing plots. Its smart humor zigs and zags throughout each installment. Like its predecessor, the series works as a political drama, an interpersonal one, and even as a case of the week. But more than anything, The Good Fight continues to provide the group therapy we all need to deal with the current administration. It's the fever dream we've all been waiting for.—Amy Amatangelo
---
4. Normal People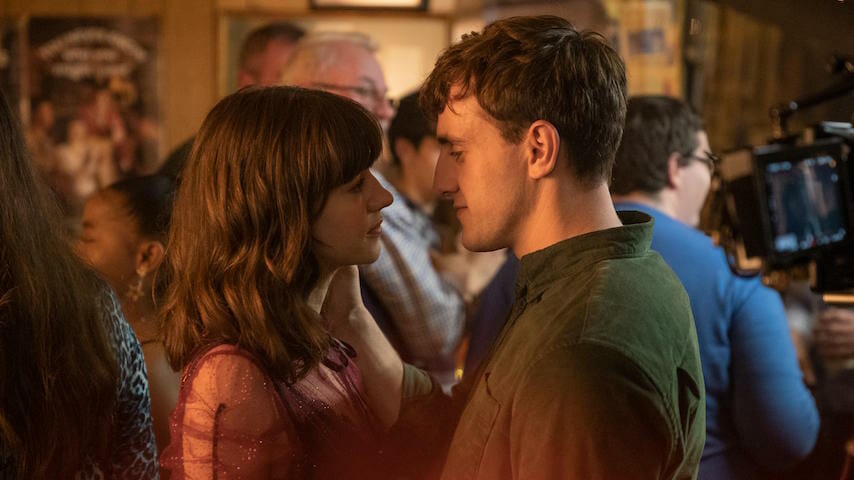 Network: Hulu
Last Week's Ranking: 3
This Week: Still haunting us.
Many people are confined to their homes with various family members right now, but Hulu's new show Normal People is not one to watch with your mom. Trust me on this. Normal People is a journey best taken alone in a dark room. The series, especially in the beginning, is uninhibitedly horny and would certainly make for an awkward group watch. If you've read the book, all this hot-and-bothered business probably sounds familiar (author Sally Rooney writes freely and without using conventional punctuation structures, bringing the reader even closer to the action). But it's also a deeply felt story.
For the uninitiated, Normal People is the tale of two Irish teens, outsider Marianne and cool-kid Connell who, against all the odds (namely, a high school social hierarchy) fall in love and float in and out of each other's lives into their university years. In the new adaptation starring Daisy Edgar-Jones and Paul Mescal (both poised for breakouts), the plot is treated delicately and with great care, allowing for lots of small, quiet moments with these characters as they change, mature, break up, have sex, and make up over the years. At first, they hide their relationship from Connell's popular friends, a group of random hot Irish people who stalk the halls of a high school that looks inexplicably like an airport terminal. Connell comes across as quite a scumbag early on, but the imperfectness of both his and Marianne's youthful mistakes are part of what makes Normal People so real and endearing.
in the end, Normal People isn't just some erotic but sweet story of turbulent young love. It's a portrait of intimacy itself—and I do mean both kinds, sexual and emotional. There's an earnestness to it that you won't find in other TV shows aimed at young adults. But take away all the dynamic storytelling and so-real-it-hurts humanity, and you're still left with a steamy quarantine binge that'll leave your heart racing in the best way. But you've been warned: Just don't watch with your friends or loved-ones if you, like Connell, are prone to blushing. —Ellen Johnson
---
3. Mrs. America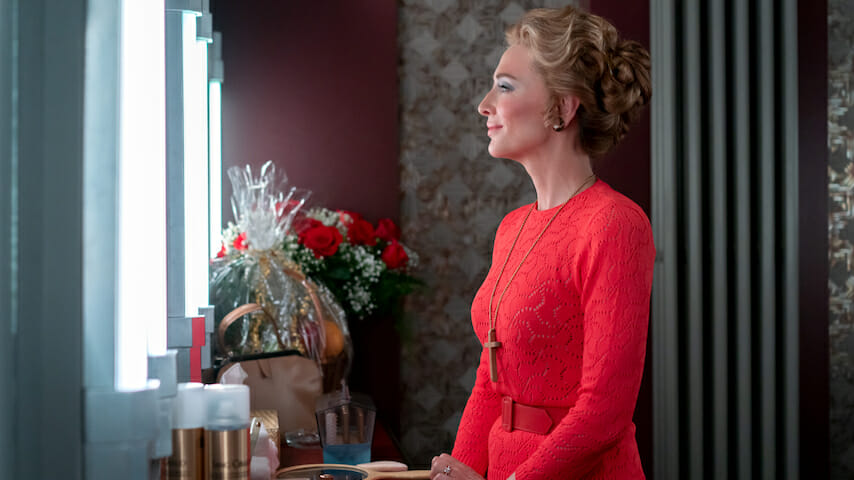 Network: Hulu/FX
Last Week's Ranking: 9
This Week: Shades of #MeToo linger as fractures grow within the parties; Reagan stages a political coup.
Equality is at the heart of Mrs. America. The series, which starts in 1971, examines the national debate taking place over the Equal Rights Amendment, meant to put women on the same legal footing as men. For some housewives across America, though, the amendment was concerning because it was ushered in by second-wave feminists who (they believed) threatened to dismantle traditional family values. And at the head of that anti-ERA movement was Illinois housewife and mother of six, Phyllis Schlafley (an elegant Cate Blanchett).
Phyllis is the nexus of everything happening in Mrs. America, but each episode also spends time with one or two other important women on the opposite side of the movement, from Gloria Steinem (Rose Byrne) to Betty Friedan (Tracey Ullman) to the first black woman to run for President, Shirley Chisholm (Uzo Aduba). Where the limited series, created by Dahvi Waller, really excels (and manages to eschew the issues of other series dealing with similar topics) is that it's not overly reverential to these real-life characters. It also, crucially, doesn't treat them as caricatures—there is a deep, recognizable, and very true humanity to each of these women that is immediately authentic, as they move in and out of each other's lives.
Mrs. America is juggling a lot, but it never feels like too much. Like the ever-present (worthless) question of "can a woman have it all?" Mrs. America does have it all, and more. It illuminates an essential part of the women's liberation movement and the real women behind it (and against it) in ways that are engrossing, enlightening, and sometimes enraging. —Allison Keene
---
2. What We Do in the Shadows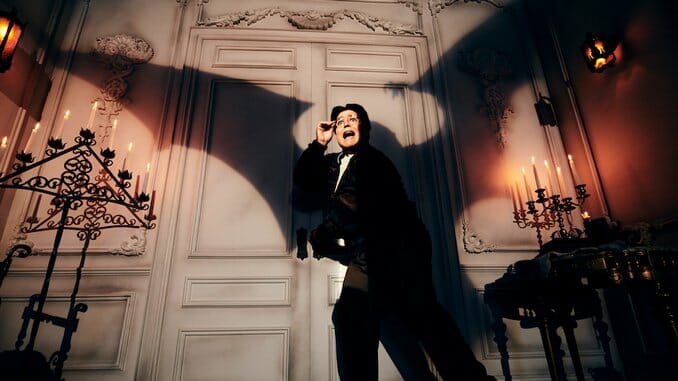 Network:FX
Last Week's Ranking: Honorable Mention
This Week: Colin Robinson's "energy vampire" takes center stage.
In its first season on FX, What We Do in the Shadows took Jemaine Clement and Taika Waititi's film to a delightfully banal Staten Island. It was a laid-back good time filled with the hilarious injection of out-of-touch vampires Nandor (Kayvan Novak), Nadja (Natasia Demetriou), and Laszlo (Matt Berry) into the land of the living. Things are still hilariously dull in Season 2, but the jokes don't need too much energy—or even have to be that funny. In the long-nailed hands of these undead roommates, even a protracted "updog" bit slays.
What We Do in the Shadows' new episodes begin by slowly settling into a sitcom. Still, the groundwork laid last season helps this one stay low-key. We stay in the mansion more. The bigger visual gags aren't massive setpieces, but sustained silliness. Novak, Berry, Demetriou, and Mark Proksch as energy vampire Colin Robinson sell entire scenes with a look and a deadpan, even if it's something as high concept as the vampires finding out they've all got ghosts of themselves. Nandor's familiar, Guillermo (Harvey Guillén), is the show's dynamic center, and it is upon his sagging shoulders that the new season's plot rests, as he grapples with his genetic predisposition to slay vampires as a descendant of Van Helsing.
Since the undead housemates are still wanted by the Vampire Council, the possibility is still there for a cameo-laden episode later in the season. However, the swaggering silliness of the first episodes shows the acceptance of a smaller, more sustainable comedy that's less concerned about plotting the future of the undead and more about un-living in the moment. —Jacob Oller
---
1. Killing Eve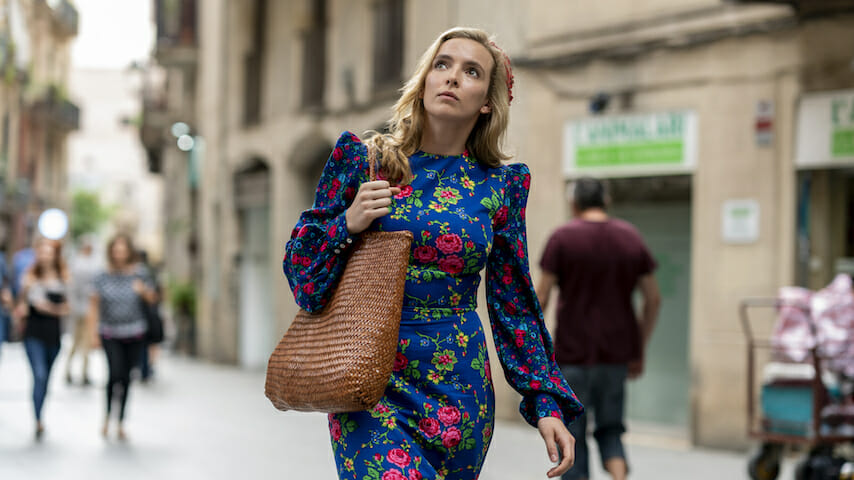 Network: BBC America
Last Week's Ranking: Not Ranked
This Week: Villanelle goes home to Russia to spend time with her family, and it is a whackadoodle time.
New lead writer / EP Suzanne Heathcote takes the reins for Killing Eve Season 3, which focuses on the unique relationship between beleaguered agent Eve Polastri (Sandra Oh) and flamboyant assassin Villanelle (Jodie Comer), picking up some time after the latter shot the former to end Season 2. Heathcote makes a decision to keep Eve and Villanelle separated (minus one brief and surprising scene) for most of the first episodes, which works well. There's more to explore with them apart, although Eve's story does again suffer somewhat when not closely tied to Villanelle. Of course the sartorially-minded superstar assassin is the more interesting thread to follow, especially as Season 3 seeks to uncover more of her past. But (so far) it doesn't do the same for Eve, who again often feels secondary to her own story as she faces a personal wilderness working odd hours in the kitchen of a restaurant, drinking too much, and spending her nights with Cup Noodles while Villanelle believes she's dead. In a way, she is.
In Season 2, we saw Villanelle start things off being knocked off-kilter and struggling to find her way back to the top. Now the same is true of Eve, as the series plays out its narrative seesaw. Where this all leads is uncertain (other than Season 4, for which the show has already been renewed), but so far Killing Eve's third season remains engrossing, surprising, and strangely funny (like when Villanelle gets an incurable case of hiccups over the prospect of seeing her family again). It's also casually brutal, something that continues to give the series its edge. Still, there is something fresh about this new exploration of what has become an old dynamic, and the episodes get better and deeper as the season progresses. It may not be as balanced as it was in that first magical outing, and some of the plot points may feel a little recycled, but Killing Eve ultimately remains a devilish delight. —Allison Keene
---
For all the latest TV news, reviews, lists and features, follow @Paste_TV.