The 10 Best TV Shows on Right Now: Harley Quinn, High School Musical, and More
Illustration by Christine Fernando and Soleil Collins
TV
Lists
Power List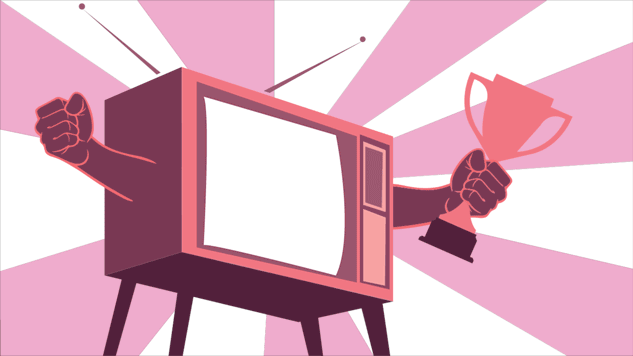 We can't help ourselves.
We love Baby Yoda. All things Baby Yoda. We love discussing it (What if Baby Yoda actually has a name? Will we continue to call him "Baby Yoda"? Consensus: Probably) We love making GIFs, memes and TikToks about him. We lament the fact that we can't buy a Baby Yoda of our very own for Christmas (but we can sing about him). Baby Yoda has taken over our TV viewing lives. And, well, The Mandalorian is a pretty good show, too. The power of Baby Yoda is strong, as is reflected below in our ranking.
The rules for the Power Rankings are simple: Any series on TV qualifies, whether it's a comedy, drama, news program, animated series, variety show or sports event. It can be on a network, basic cable, premium channel, Netflix, Amazon, Hulu, YouTube or whatever you can stream on your smart TV, as long as a new episode was made available the previous week—or, in the case of shows released all at once, it has to have been released within the previous four weeks.
The voting panel is composed of Paste editors and TV writers with a pretty broad range of tastes. We're merciless: a bad episode can knock you right off this list. So much good TV is available right now.
Honorable Mentions: End of the F'ing World (Netflix), Dollface (Hulu), Servant (AppleTV+), Dickinson (AppleTV+).
10. Harley Quinn
Network: DC Universe
Last Week's Ranking: Not Eligible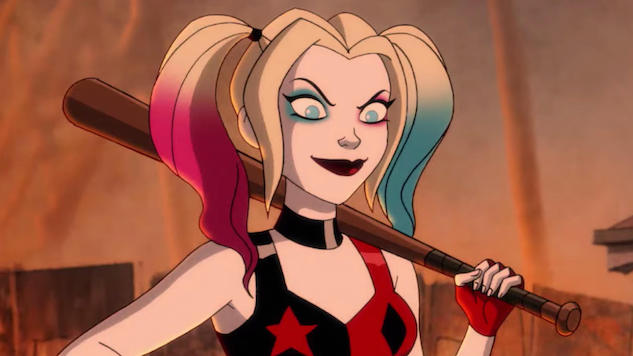 The rambunctious DC Universe animated show Harley Quinn is all about Harley (Kaley Cuoco) freeing herself from the Joker's clutches and becoming her own villain. For anyone who wanted Harley to get her own nasty, bonkers, profane carnival of heists, full of pettiness and imperfect self-discovery, Harley Quinn delivers in spades. Spades full of unadulterated batshit hilarity, that is.
With an R-rated, The Venture Bros.-esque spin on familiar characters, Harley Quinn is truly a comic adaptation for those of us who've grown up with comics and had discussions about their more absurd elements. What if superheroes and villains got to be depressed and stupid? What if henchmen chatted about new local dining options? What if Kite Man's ridiculousness rattled him to his core? Harley Quinn feels like the show that the teams behind every DC animated series have wanted to make in their free time, a show that allows its characters to do and say the kinds of things that don't make it into four-quadrant movies.
Harley Quinn is funny, ballsy, and willing to take risks for better characters. Comedies usually don't hit that point until a few seasons in, while Harley and her douchey Legion of Doom have already started laying intense groundwork over a dozen mostly-great episodes. And remember, it's fucking funny with two capital F-bombs. DC Universe subscribers will be thrilled by its comedy amusement park while casual fans of Harley or smart animation may find themselves with a new reason to subscribe.—Jacob Oller
9. Merry Happy Whatever
Network: Netflix
Last Week's Ranking: Not Eligible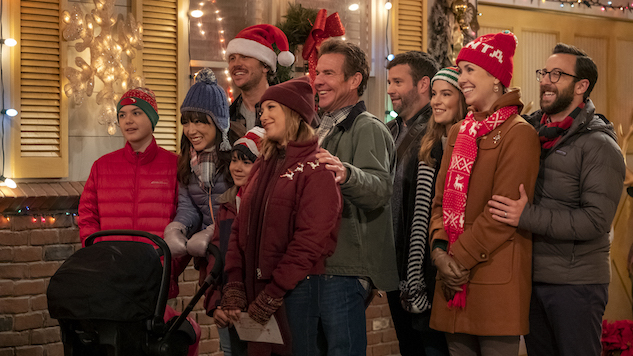 Merry Happy Whatever is a Netflix comedy—from the executive producer of Everybody Loves Raymond and the director of nearly every episode of How I Met Your Mother—starring Dennis Quaid. Sure. Why not? It's always interesting when the streaming giant goes old school and gives us a comedy that could have aired on CBS. And maybe it's my unwavering devotion to Dennis Quaid talking (I mean have you seen The Big Easy??) but there was something so appealing about this comedy that follows Emmy (Bridgit Mendler) who brings her boyfriend Matt (Brent Morin) home for the holidays. Matt tries to charm his future father-in-law (Quaid) and become part of the family's increasingly elaborate Christmas traditions. The comedy uses every play from the sitcom cliché playbook, including the widowed dad who doesn't think anyone is good enough for his daughter, and the hapless boyfriend who constantly puts his foot in his mouth. Yet somehow its comfortable beats could be just the antidote you need to combat holiday stress.—Amy Amatangelo
8. Mr. Robot
Network: USA
Last Week's Ranking: 6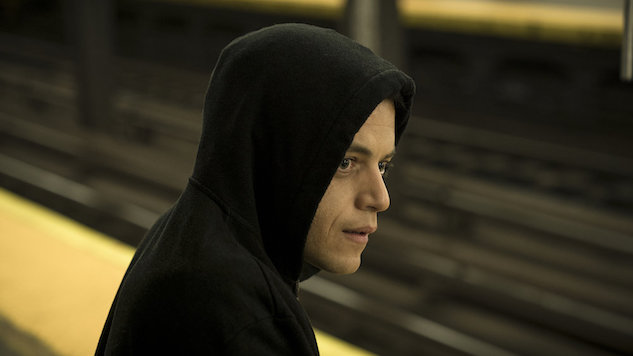 Beginning its fourth and final season with some big shifts for its characters (including at least one shocking death), Mr. Robot remains awe-inspiring for the ways in which it plays with the concept of what you can do on television. Few shows have ever delivered the same level of creative spark on a week-by-week basis, but that's because Sam Esmail is only one man; the creator and auteur has truly made his mark on the TV landscape with each inventive choice. The season continues to focus on the increased threat presented by the mysterious Whiterose (B.D. Wong) and Elliot's (Rami Malek) efforts to take her down, was a strong opening that delivered a few major twists. It's all-consuming television that never takes its foot off the accelerator, except for the occasional moment of grieving that reminds us that these characters might be caught up in a crazy global conspiracy, but that doesn't make them any less human. —Liz Shannon Miller
7. High School Musical: The Musical: The Series
Network: Disney+
Last Week's Ranking: Not Ranked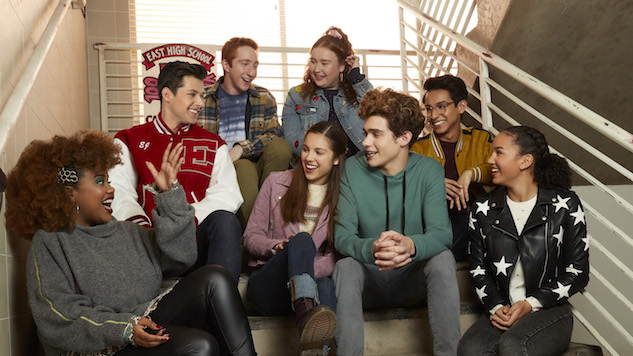 What a title to launch one of the flagship series of a new streaming platform with! To crib the rhythm of a waning TikTok trend: Does it flaunt the platform's corporate reach(™)? Yes. Is it unwieldy as hell? YES. Who's ready to crown it a self-aware heavyweight champ? Me! Is that because this Disney+ defining teen series is coming out of the gate so extremely self-aware that it blazes right past the meta event horizon that would incinerate all other attempts at such a vertically integrated creative experiment, rolling instead to a victorious stop in the land of what I am, of this moment, going to be calling post-cringe? Ah! (Translation: Yes.)
High School Musical: The Musical: The Series, which follows the fictional students of the fictional version of the real Salt Lake area high school where the real High School Musical was filmed, as they embark on staging the first production of the fictional High School Musical: The Musical at the real (that is, fictional) East High—if your brain's not broken yet, then I suspect you're already doubled over with how chaotically genius this is.
The corporate behemoth that Disney has become is literally the only operation in town that could produce something as vertically integrated and as a richly and winkingly self-referential as High School Musical: The Musical: The Series. And for all that, it's both fun and fascinating to see the company use its new Disney+ platform to send up its own fairly conservative cable television past. —Alexis Gunderson
6. Silicon Valley
Network: HBO
Last Week's Ranking: 7
Silicon Valley's sixth and final season starts with a scene that plays out with eerie timing, as Richard (Thomas Middleditch) awkwardly addresses Congress about data mining, a la Mark Zuckerberg's own flailing appearance in real life. But as with everything in Big Tech, Silicon Valley makes these headline-inspired scenes it own, slotting into a familiar formula—but one that works so well—as Richard and his cohorts swear they aren't data mining at Pied Piper when, in fact, they (accidentally) most definitely are.
The MVP of the series continues to be Zach Woods as Jared, whose mysterious background and neverending manifesting anxieties continue to provide the series with an emotional core. But as the show winds down, it seems clear that Pied Piper may well become the monster it was hoping to dismantle with its original idea of a decentralized internet. Even Hooli is being cannibalized by Amazon, as tech giants in the show and in the real world continue to consolidate into (as the show puts it) massive kingdoms larger than any the world has ever known. It's a terrifying prospect that also rings true—the very foundation of what makes Silicon Valley's charmingly cynical view of tech so essential. —Allison Keene
5. The Imagineering Story
Network: Disney+
Last Week's Ranking: Not Ranked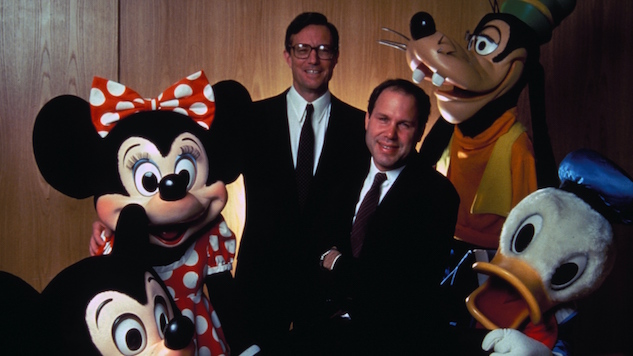 For a certain type of fan, the biggest show of Disney+'s launch wasn't The Mandalorian, but a documentary about theme parks. The Imagineering Story is a six-part series about the history of Walt Disney Imagineering, the R&D wing of the company responsible for the design and creation of, among other projects, the entire family of Disney theme parks. Directed by Leslie Iwerks, the granddaughter of Mickey Mouse co-creator Ub Iwerks, The Imagineering Story's first three episodes presented a brisk look at the first 40 years of Disney theme parks. Last week's fourth episode covered 1994 to 2005, and answered a question that was heavy on the mind of Disney parks fans: how much would The Imagineering Story be allowed to criticize the company?
It turns out Iwerks and her team had a good amount of leeway when it came to criticizing Disney management and their theme park decisions, at least when it comes to the last decade of former CEO Michael Eisner. This episode covers both the successes and failures of this pivotal decade of Disney parks history, from the public outcry over the never-built Disney's America theme park, to the struggles over Disneyland Resort's second park (which resulted in the lackluster creation of the original Disney's California Adventure), to the superb design of Disney's Animal Kingdom and Tokyo Disney Sea (which is the most beautiful park Imagineering has ever built). It's a snapshot of a company in turmoil—reeling from the initial failure and financial drain of Disneyland Paris, the death of popular company president Frank Wells, and Eisner's heart attack and bypass surgery, as the Disney of the mid '90s stopped prioritizing park development and drastically cut budgets across the board. (And obviously this belt-tightening was exacerbated by the collapse of domestic tourism after 9/11.)
While the Oriental Land Company practically handed Imagineering a blank check to build Disney Sea, the two Disney-owned parks opened around the same time, California Adventure and Walt Disney Studios Park in Paris, tarnished the Disney brand and Imagineering's reputation. (California Adventure has since been improved greatly, but that second Paris park remains an unmitigated embarrassment, an ugly, soulless monument to the troubled second half of Eisner's reign.) The Imagineering Story doesn't flinch in its criticisms of either of those two parks, with the imagineers who worked on these projects detailing how thoroughly the company's attitude towards the parks changed during this time period. It doesn't make Eisner or Disney look good, which might be a little surprising for a Disney-produced show, but then we're talking about a group of executives that largely left the company over a decade ago. The imagineers themselves come off as collateral damage in the Disney executive suite's attempt to pinch pennies, with Disney Sea serving as proof that their artistic vision was still keen. None of this would be new information to Disney parks fans who have read books like James B. Stewart's DisneyWar or Michael Crawford's The Progress City Primer, but it's fascinating to see it all on screen, even if each topic covered in an hour-long episode could easily support its own six-episode miniseries.—Garrett Martin
4. Back to Life
Network: Showtime
Last Week's Ranking: 5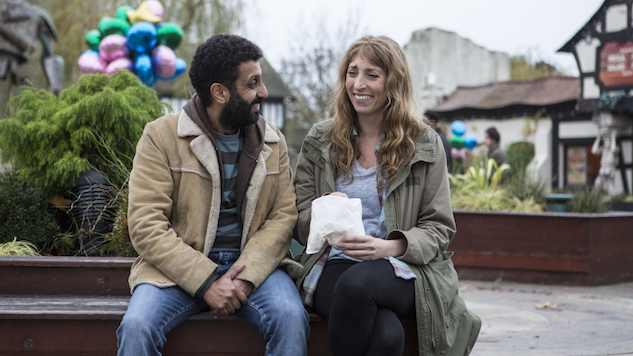 Like the exceptional SundanceTV series Rectify, Showtime's Back to Life picks up when the 30-something Miri (Daisy Haggard) returns to her small hometown after being in prison for 18 years. But this series never flashes back to that time, because Miri's focus is on starting over and getting a second chance—if only anyone would let her actually achieve it.
The charming and wryly funny series (running an economic six half-hour episodes) is also created by Haggard and co-written by Laura Solon. The duo take the familiar canvas of a small British seaside town where a crime was committed and everyone has secrets, and subverts our expectations of where the story goes next. Yes there is something of a mystery as far as what Miri did, but the script has fun playing with our assumptions (like having Miri's mother Caroline, played by the great Geraldine James, pluckily hiding the knives before she comes back downstairs). Neighbors write terrible messages on the family's fence, they harass Miri, or whisper like cowards about rumors they've heard. But through it all, Miri puts on a brave if exasperated face, appreciating her freedom and hoping that some day people can forget what she did.
The key to Back to Life's success is how it dances along the line of humor and grief, like when Miri returns to her room—untouched since she was a teenager—and sees posters of David Bowie, Jimi Hendrix, and Michael Jackson. "Last one standing," her mother says, gesturing to a bedside poster of Jamie Oliver. "Thank God he's still with us," Miri replies dryly. In a late episode moment, Miri notices that her parents have made a cup of tea for an effigy doll of her that someone left in their front garden. "Well, she was cold," her mother says, almost breaking into a laugh—I nearly did the same. Back to Life is a quiet and emotionally genuine series that hinges on the fantastic interactions among its characters. It examines the fallout of this past tragedy through the mundanity of daily life, including the lies we hold on to that mask truths we don't want to confront. —Allison Keene
3. Watchmen
Network: HBO
Last Week's Ranking:1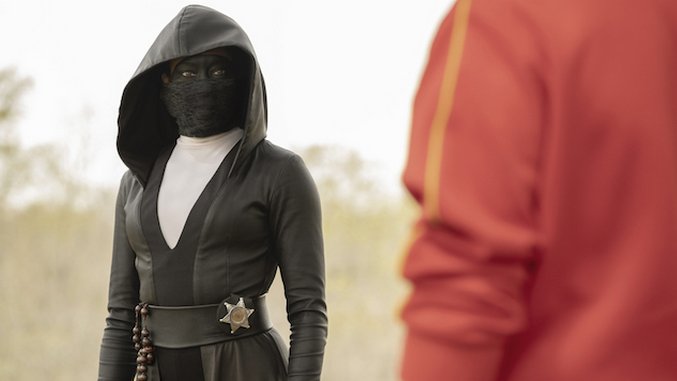 Alan Moore and Dave Gibbons' graphic novel Watchmen, like Fight Club and Starship Troopers, has a knack for getting itself misunderstood. Frankly, that's mostly because white guys in the demographic that usually watches this kind of thing are used to a certain kind of messaging and a certain status quo interpretation. Action heroes kill stuff. It's awesome. Rah, rah, violence. Move along, see the sequel in a year. Past behavior is hard to escape; it's also hard to criticize without accidentally dipping back into old habits. Watchmen's HBO sequel series from Damon Lindelof isn't perfect in this regard, but it's easy to watch, tough to pin down, and well worth working through.
The show becomes more and more about the traumas suffered by our progenitors, how they've lived on through us, and how we respond to their effects. It susses out the ways the government would attempt reparations for black Americans robbed of historical wealth—including the racist backlash against and cringe-inducing videos used to inform those receiving them. This applies to oppression and inequality, sure, but an entire episode digs into the 9/11-like aftershocks resonating into the American psyche from Ozymandius' space squid drop on NYC. The past comes for everyone in the show.
Unlike some other prestige TV with muddled messaging, Watchmen doesn't leave you feeling empty. The thematic throughline of the past's haunting echoes and tangible consequences can get hammy at times, but it's still a fascinating concept for a sequel series that nobody asked for. Clever, mean, blood-in-the-mouth humor meshes with politics warped and wild in this alt-present where Robert Redford is president and peace was forced upon the world by a murderous genius. Coping with this reality, moving on from the sins of the past, and figuring out how to find a just future—that's a journey riddled with pitfalls, but one Watchmen makes irresistible.—Jacob Oller
2. The Crown
Network: Netflix
Last Week's Ranking: 3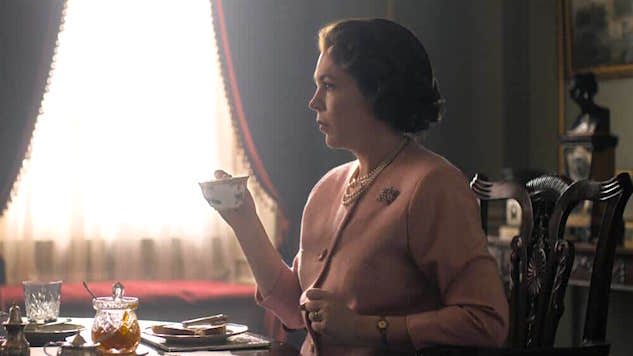 The new chapter of Netflix's opulent celebration of the monarchy, The Crown, opens in 1964 and concludes with her Silver Jubilee in 1977. It's a decade-plus of big changes for the royal family, although as the series makes its turn into the '70s, fewer have to do with big political moments and instead mark personal upheavals. In an era of binge, Peter Morgan's historical drama continues to distinguish itself as a series devoted to episodic storytelling, almost acting like an anthology within itself. Some episodes land better than others, but a lot of it comes down to personal preference to the kinds of stories being told. What unites each season are gorgeous aesthetics, an intimate look at an otherwise unknowable famous family, and an acting showcase from some of Britain's best (like the Harry Potter franchise, eventually every British actor will appear in The Crown).
To that end, Season 3 introduces us to a new cast to reflect the new timeframe: Olivia Colman replaces Claire Foy as Queen Elizabeth II, Tobias Menzies is now Prince Philip (formerly played by Matt Smith). Margaret transforms from Vanessa Kirby to Helena Bonham Carter, we have a new Queen Mother in Marion Baily, and are introduced to Prince Charles (Josh O'Connor), Princess Anne (Erin Doherty), and new Prime Minister Harold Wilson (Jason Watkins).
The weight of the crown itself is felt throughout, mainly in how unhappy it makes all of these very privileged people who constantly consider "the life unlived." Each of these serve as a brief glimpse of possibilities that are never allowed to materialize because of the realities of position and duty, but that sacrifice in the face of something greater becomes increasingly harder to defend as the years go on. But in this moment, Elizabeth is at a point where all she knows is that she must simply carry on. And so, indeed—as the series takes great pains to argue—must the crown. —Allison Keene
1. The Mandalorian
Network: Disney+
Last Week's Ranking: 2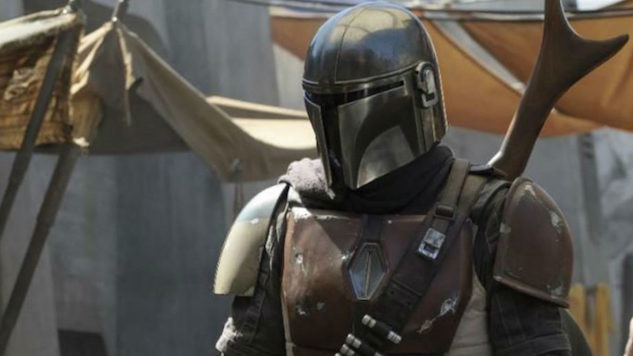 One of the year's most anticipated series—arguably the most anticipated—coincided with the launch of a brand-new streaming service. It was no small thing to combine the genesis of Disney+, with its robust back-catalogue of childhood favorites, alongside a new Star Wars TV show. But Disney is very good at corporate synergy, especially since it now owns so many beloved pop culture properties.
As one would expect from a Star Wars property, a fully-formed fantasy world is immediately presented to us here, filled with interesting characters and lively backgrounds. It has a cinematic quality. Things click and whir and bleep and boop alongside foreign chatter and a host of interesting creatures. The world of The Mandalorian immediately feels lived in, so even though we don't know much about this particular story and its players yet, there's no time wasted with setup.
But aside from being a very fun space western with strong ronin influences (which only runs for 30 minute weekly episodes—imagine!), The Mandalorian immediately dominated the zeitgeist by introducing one of the cutest creatures of all-time: Baby Yoda. This incredibly adorable puppet creature has captured our hearts and united the world. Disney gonna Disney. —Allison Keene
---
For all the latest TV news, reviews, lists and features, follow @Paste_TV.