The 10 Best Shows on TV: Unbelievable, Succession, and More
Illustration by Christine Fernando and Soleil Collins
TV
Lists
Power List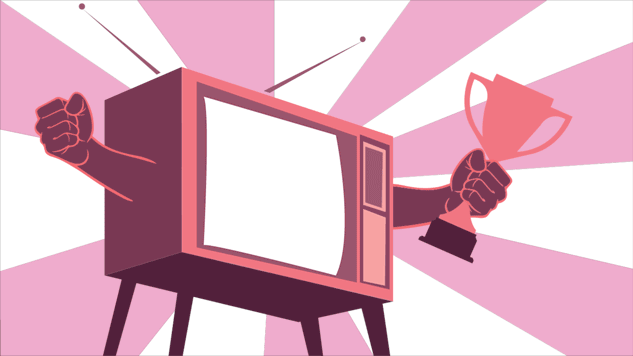 The biggest TV show last week certainly wasn't the Emmys which arrived with an ungraceful thud. No the biggest TV show last week was, in fact, a movie.
Three years have passed since viewers said goodbye to the Crawley family and their servants, and clearly they were missed. The Downton Abbey movie took in $31 million its opening weekend and landed at number one beating out both Brad Pitt's Ad Astra and Rambo: Last Blood (while also being available on fewer screeners). As the great Dowager Countess might say, when it comes to picking the best shows of the week, we don't argue—we explain.
The rules for the power list are simple: Any series on TV qualifies, whether it's a comedy, drama, news program, animated series, variety show or sports event. It can be on a network, basic cable, premium channel, Netflix, Amazon, Hulu, YouTube or whatever you can stream on your smart TV, as long as a new episode was made available the previous week—or, in the case of shows released all at once, it has to have been released within the previous four weeks.
The voting panel is composed of Paste editors and TV writers with a pretty broad range of tastes. We're merciless: a bad episode can knock you right off this list. So much good TV is available right now.
Honorable Mentions: Country Music (PBS), The Deuce(HBO), American Ninja Warrior (NBC), and Lodge 49 (AMC).
10. The Great British Baking Show
Network:Netflix
Last Week's Ranking: Honorable Mention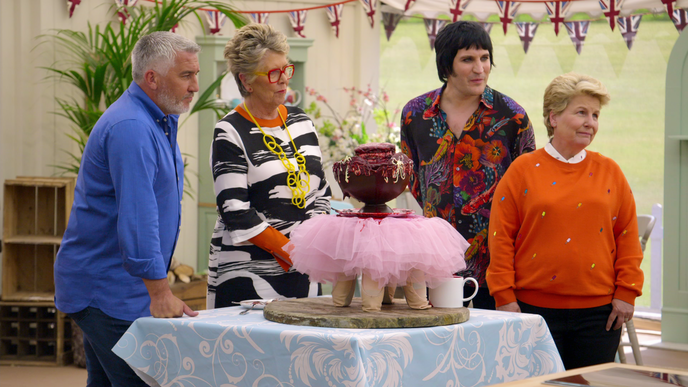 The U.K.'s super-soothing low-key competition series has returned, and for once, U.S. audiences are getting to see it only a few days after our English counterparts. Netflix is releasing the new episodes, known as Collection Seven, weekly on Fridays. It's a great change for fans who are tired of avoiding spoilers and also want to be able to talk about the show with others who don't have time to binge it all at once. As for the new season itself, it's as charming as ever, as hosts Noel Fielding and Sandi Toksvig both gently and wryly encourage the amateur bakers as they prepare their stunning creations for judges Paul Hollywood and Prue Leith. The vibe remains the same (though the cast is especially young this year)—it all remains incredibly fun and wholesome to watch. —Allison Keene
9. Killjoys
Network: SYFY
Last Week's Ranking: Not ranked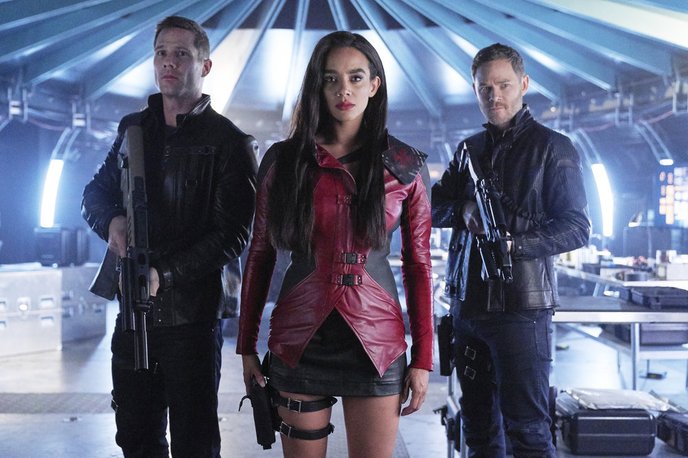 Not to spoil an entire five-season series for anyone (I'm totally about to spoil an entire five-season series for everyone), but Michelle Lovretta's Killjoys, the wild space bounty hunter romp that took its final bow on SYFY this past Friday night, hit every possible high note fans could have hoped for on its way out Lucy's big-ass spaceship door.
Did Team Awesome Force defeat The Lady (Alanna Bale) and her genocidal clone cloud consciousness? You bet your flaming sh*t-tits they did! Did Dutch's (Hannah John-Kamen) traumatic upbringing, the RAC's sinister Level 6, the green goo-connected Hullen and the mystery of Aneela (also John-Kamen) all end up tying together in a neat bow? Remarkably, also yes! Did bad bitches Aneela and Delle Seyah (Mayko Nguyen), queen beefcakes Pree (Thom Allison) and Gared (Gavin Fox), science + tech nerds Zeph (Kelly McCormack) and Pippin (Atticus Mitchell, resurrected), and Killjoy heroes Dutch and D'avin (Luke MacFarlane) all get satisfying romantic sendoffs? Yes x 4. Did the evolution of Johnny (Aaron Ashmore) and Dutch's friendship take pride of place as the series' last and biggest emotional button? Yes, my friends, yes. Most importantly, did they pull all of that off while still being charming, snarky bastards? Emphatically, yes.
Ultimately, Killjoys might not go down in sci-fi history as a mainstream favorite, but the real ones, they'll always know that Dutch, Johnny, D'av and everyone else in the Quad were something special—and with a nearly perfect full-circle series now officially in the books, the show's cult favorite status will surely only grow. — Alexis Gunderson
8. The Righteous Gemstones
Network: HBO
Last Week's Ranking: 3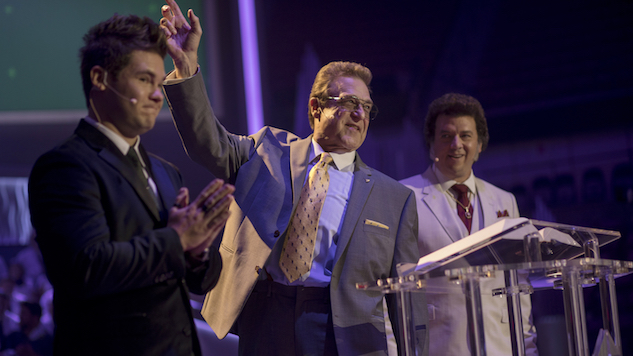 In HBO's new comedy The Righteous Gemstones, Danny McBride plays Jesse, the oldest son of the Gemstone clan of showbiz preachers, the flamboyant heir apparent to his legendary father Eli, who's played with equal parts solemnity and menace by John Goodman. Eli turned the gospel into a chain store, opening up churches throughout the Southeast, and bringing his whole family into the business. In addition to the permed Jesse, there's Adam DeVine's Kelvin, who has the fauxhawk and designer jeans of a Christian pop star, and daughter Judy, who chafes at her family's unwillingness to treat her as an equal, and who's played by Vice Principals' breakout star Edi Patterson. Jennifer Nettles of the band Sugarland cameos in flashbacks as the family's now-dead (and very Tammy Faye-esque) matriarch, whose passing weighs especially heavy on Eli.
It's not saying much to call a TV family dysfunctional, but the Gemstone children are immediately introduced as being uniquely fractious. They present a united front on TV or in front of their parishioners, who they openly treat as marks behind the scenes, but don't try to hide their contempt for and disappointment with one another when the cameras are off. Much of what makes the show so enjoyable is the way these three gifted comic actors play off one another as their entire world threatens to unravel. As with McBride's previous HBO shows, Gemstones delicately balances the ridiculous and extreme with surprisingly subtle character moments that keeps the show from drifting too far away from legitimate emotion and humanity. Even McBride's Jesse, who is largely a hateful blowhard who deserves every bad thing that happens to him, has moments of levity and regret that humanize him; his relationship with his children might be terrible, but he earnestly seems to want their love and respect, even as he blows everything up again. It's a worthy addition to McBride's HBO oeuvre—another messy, honest, exaggerated and realistic look at Southern charlatans desperate for fame, power, and success in a modern South that can too easily fall prey to their schemes. Praise the Lord and pass the loot, indeed. —Garrett Martin
7. On Becoming a God in Central Florida
Network: Showtime
Last Week's Ranking: 10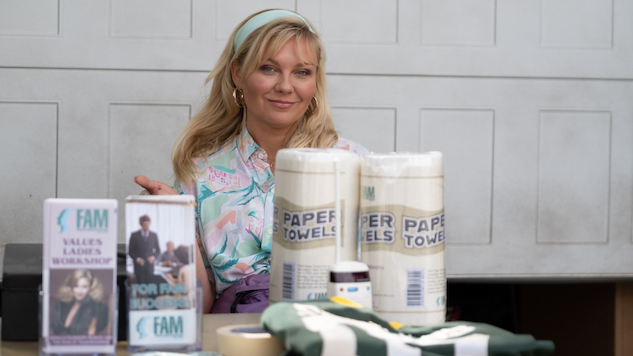 On Becoming a God in Central Florida is the next bold career choice for Kirsten Dunst, one that only confirms that there is arguably a Kirsten Dunst role for every day of the week or emotional state. The series is set in an "Orlando adjacent" town in 1992 where Dunst's Krystal Stubbs, a water park employee and former beauty pageant queen, sets out to take down FAM (Founders American Merchandise), the multi-billion dollar multi-level marketing scam that brainwashed her husband Travis (Alexander Skarsgård) and ultimately ended up ruining her family and home life. Specifically, the Garbeau System of FAM, created by a Colonel Sanders-doppelganger in the form of Obie Garbeau II (Ted Levine).
Created by newcomers Robert Funke and Matt Lutsky—in their first major project and especially first-ever television show— and bounced around from ABC to AMC to YouTube Premium to Showtime, On Becoming a God in Central Florida is a series that caused me to, numerous times as I watched the first season, write in my notes, "What is this show?" But it was always in a good way, as I found myself in awe of what I was watching. With every hard left turn and 180 the series takes, the tone somehow manages to remain consistent. In fact, even through its trippier moments—like Krystal's bird disease-driven "odyssey" in the fourth episode or in the introduction of Louise Garbeau's (Sharon Lawrence) therapy method—the series continues to play them straight (or at least on the same level) as everything else in the show; no character ever addresses those bizarre moments. That's a point that can make it easy to miss certain jokes and gags at first, but On Becoming a God in Central Florida excels because of how subtle it is—despite being a show whose very premise of Florida, the '90s, and pyramid schemes (and really, cults in general) suggests that "subtlety" is a concept that's out the window altogether. This is not a series that is in a rush, even if the "get-rich-quick" component would make it seem so.
While On Becoming a God in Central Florida could easily work as a limited series—with a final scene that could easily be answered by the series co-creators in postmortems if it doesn't make it past the first season—it also creates a perfect concept for a second, with an unexpected potential for the future from a show that took a while to even find the right home.—LaToya Ferguson
6. Succession
Network: HBO
Last Week's Ranking: 6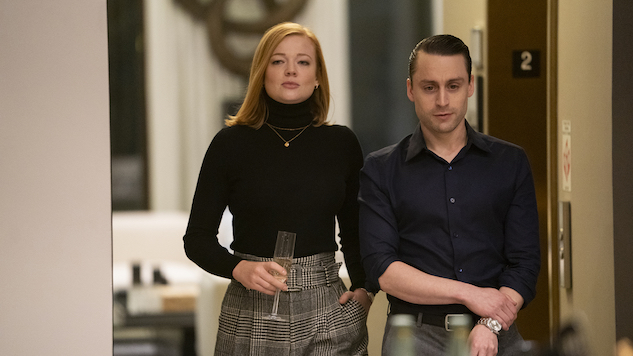 HBO's Succession, from creator Jesse Armstrong (Peep Show, The Thick of It) is dressed up as a prestige drama, but it's actually one of TV's most acid comedies. Once you embrace that, Succession unlocks as a never-ending battle of power and prestige with medieval royal overtones that is also wonderfully aware of how absurd that kind of story is. As one observer of the Roy family comments, "watching you people melt down is the most deeply satisfying activity on planet Earth."
In Season Two, Logan (Brian Cox) is back in full health and full power, having survived and subverted Kendall's (Jeremy Strong) late-season attempts at a coup—incidentally, one of TV's most horrifically sad sequences of events. It left Kendall completely broken, a dead-eyed robot who now lives in service to his father's wishes. But all of the spoiled siblings are cowed (except for Connor (Alan Ruck), still deludedly considering a Presidential bid) with Logan's return. He's a bully, frightening even his oldest friends, yet knows exactly how to emotionally manipulate everyone back into his thrall. They may complain and privately plot against him, but no one dares speak a word to disfavor them in his presence.
Succession is not made to be binge watched. It's engrossing, as a world that's easy to immerse oneself in, but there is a kind of shadowy, icky feeling that follows you when you've consumed too much. That's not the show's fault; it's easy to laugh at Tom (Matthew Macfayden) getting upset that he's "not in the right panic room!" when he discovers Shiv (Sarah Snook) is in a more posh stronghold, but seeing Waystar encourage a dotcom to not unionize before gutting them, or how even a supposedly ethical organization might well sell out to partisan interests when there's enough money is just depressingly real. Succession is a combination of Tom's exclamation "what a weird family!" and Logan's "Money wins. Here's to us." And it has us fully in its thrall.—Allison Keene
5. The Terror: Infamy
Network: AMC
Last Week's Ranking: Honorable Mention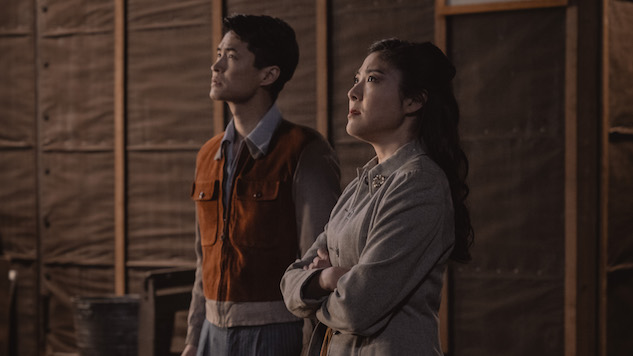 There is no shame, in good times or bad, in craving light, escapist fare. If you need less Chernobyl and more Holey Moley in your life, that's fine. And if that is you, then there's good news and bad news with regard to Infamy, the evocative, chilling second season of AMC's anthology series, The Terror. So here's the good news: Showrunner Alexander Woo and his team have crafted a hell of a ghost story (or, more accurately, a kaidan), continuing the first season's knack for mixing together mythology, ambiguity, genre, and striking imagery to chill the bones. If you want a good scare, you're in great shape. The bad news—and it's only bad news if you don't have it in you to confront the horrors of the real world—is that no ghost could be more unsettling than the historical and depressingly everyday nightmares that The Terror has in store. In this case, the historical event being explored is an American (and sadly timely) one: the internment of Japanese Americans in camps during the Second World War.
If the body horror or creeping dead don't turn your stomach sour, the reminder of the ugliness of the past (and the present) surely will. But if you're ready and willing to experience it, the rewards are considerable. It's captivating, provoking and complex, as eager to earn your stunned silence as it is to send you pushing back from the television in revulsion. Most importantly, it never sacrifices story and especially character in pursuit of those reactions. The Terror might use terror (and its cousin, dread) to unlock doors in your stomach and psyche, but it's not a parlor trick. There are horrors of worlds beyond ours, and horrors of our own making. By confronting its characters with both, Woo and AMC make the latter much, much harder to ignore.—Allison Shoemaker
4. The Dark Crystal: Age of Resistance
Network: Netflix
Last Week's Ranking: 8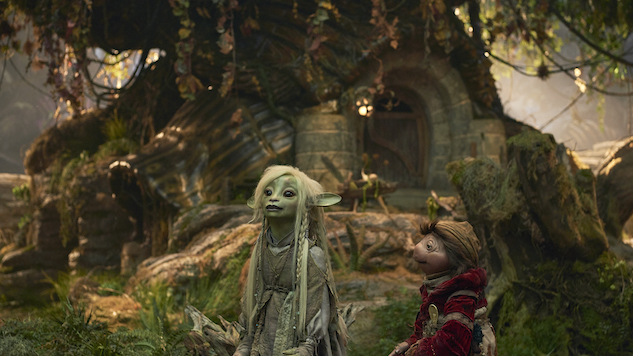 There is a moment in Netflix's The Dark Crystal: Age of Resistance—a prequel to Jim Henson's beloved Dark Crystal movie (which is great but you do not need to have seen it before this)—where two ancient characters are recounting an important tale to our heroes. It's about the beautiful land of Thra, and an event many years past that caused an imbalance and blight within the crystal that stands at the center of their world. All of the answers they seek will be "brought to life by that most ancient and sacred of arts…" they're told, with a dramatic pause as the character looks right at the camera and breathes out: "Puppetry!"
"Oh nooo!" our heroes groan, and one immediately falls asleep.
That is the bias that Age of Resistance acknowledges it's up against—but folks, get over it. Allow this incredible production to sweep you away in an epic fantasy journey, one that is able to so much more deeply and fully explore the world Henson and Frank Oz imagined with the original film. You can liken it to Lord of the Rings or Game of Thrones or any high fantasy series you like, but after ten magical hours it truly stands on its own as a gorgeous, innovative, emotional, joyous, and exceptional wonder. If that sounds hyperbolic, it's only because that's exactly the kind of sincere enthusiasm the show engenders. Get past any hesitance over the puppets (which are actually outstanding), turn subtitles on to help you remember all of the character names, and immerse yourself in this incredible world.—Allison Keene
3. The 71st Primetime Emmy Awards
Network: Fox
Last Week's Ranking: Not Eligible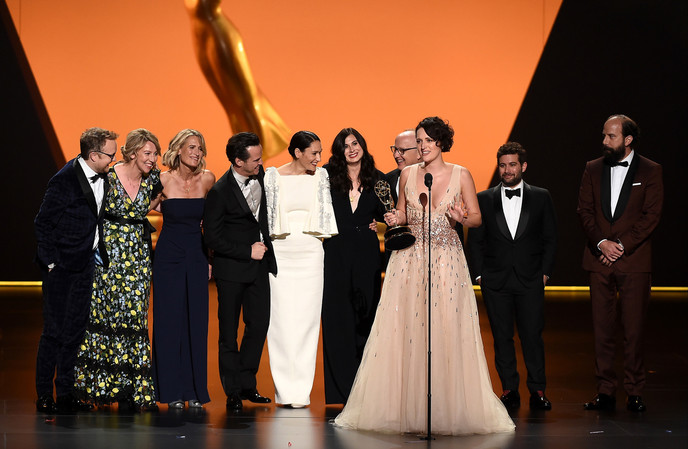 Oh how the Emmys giveth and taketh away. Yes we got positively delightful victories as the old guard was upended and Fleabag and its creator Phoebe Waller-Bridge were the big winners of the night. The acceptance speeches were terrific. From Alex Borstein who advised women to "get out of line" to Michelle Williams who praised FX for their support and equal pay to a joyous Billy Porter who exclaimed, "I have the right, you have the right, we all have the right!" to an exuberant Jharrel Jerome who paid tribute to the exonerated Central Park Five who were in the audience, these actors took their moment in the sun and ran with it. Their speeches made an otherwise dull and bizarrely produced night so worth watching.
But otherwise Fox's broadcast of the 71st annual Primetime Emmy Awards took some chances in terms of its structure, and failed on almost every count. The show was rudderless without a host. The color commentary from Thomas Lennon was cringe-inducing. The comedic bits ranged from awkward to rude (except, of course, for Bob Newhart who provided the night's only true hilarious moment). The cherry picking of which shows deserved a big send off was insulting (sorry The Big Bang Theory, you aren't cool enough). We could go on and on (and we did). The Emmys used to be our Super Bowl. Now there more like a regular season game. But, hey, at least it ran on time!—Amy Amatangelo and Allison Keene
2. David Makes Man
Network: OWN
Last Week's Ranking: 5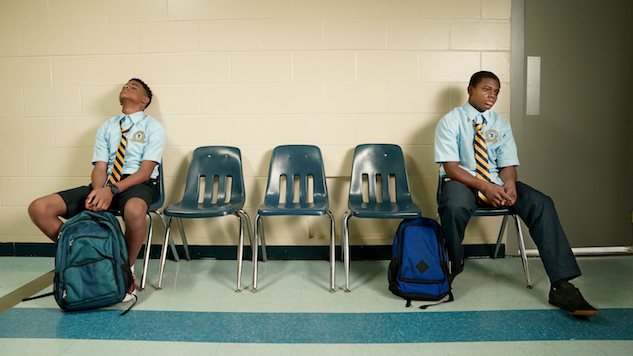 Expectations are the last thing you should be bringing into OWN's first original teen-centric series. David Makes Man transcends expectations. It transcends genre. It just… transcends. Much of this transcendence is due, of course, to creator Tarell Alvin McCraney's particular line of naturalistic poetic genius. If you've seen Moonlight or High Flying Bird or Choir Boy, the fact that young David Young's story both defies easy description and delivers deeply human realness on every page won't be a surprise. But while David Makes Man would be excellent no matter how it traveled from McCraney's imagination to OWN's screen, the version we get to watch rises to exceptional thanks to the presence of two things: Akili McDowell's astounding work as teen hero David (a.k.a. DJ / Dai), and the textural shimmer of the team's dreamy, innovative visual style.
So much of David Makes Man depends on the inner churn David experiences as he tries to balance the daily struggle to survive life in the Ville without falling into the drug-dealing world that got his deceased father-figure killed, the academic expectations that seem to exist in a vacuum at the magnet school he buses to every day, and the quotidian social pressures to fit in and not be weird (slash, not be embarrassed by his corny-ass mom) that every middle-schooler in human history has had to face. More often than not, McDowell is asked to communicate that tightrope walk with just his eyes, or his balled fists, or his quicksilver mask of a school-day grin. It's so much, but McDowell delivers every detail with such heartfelt naturalism that it's hard to remember David isn't real. It's genuinely astounding. —Alexis Gunderson
1. Unbelievable
Network: Netflix
Last Week's Ranking: 1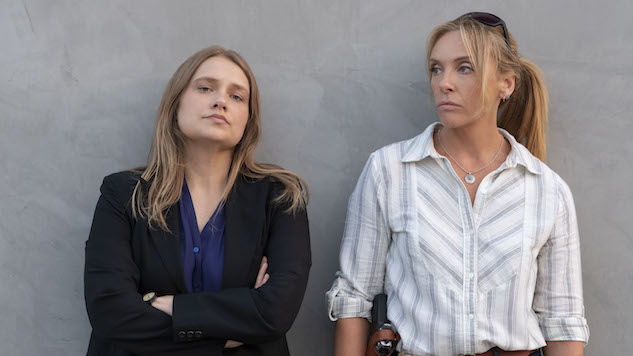 There's something quietly revolutionary about Unbelievable. It is difficult to watch at times, the kind of series likely to live with you long after its final moments come to a close; for a story centered on rape, that is hardly unusual. The work of its three remarkable lead actors is wonderful but also not unique; other television shows and movies have hired exceptional performers to tell these stories. Instead, Unbelievable distinguishes itself by the simple act of making one very big assumption: that everyone watching already knows that rape is a horrific violation. It assumes you've got that handled. It assumes that you've seen The Handmaid's Tale or Boys Don't Cry, or most recently, The Nightingale, and have plenty of experience seeing rape depicted in media in visceral, nightmarish fashion. It is fully aware that of the people on the other side of the screen one in six women and one in 33 men will have personally experienced a rape or an attempted rape in their lives. It has absolutely no interest in immersing its audience in trauma and violation. Unbelievable knows that you know rape is bad. It does not act as a voyeur. Under the guidance of showrunner Susannah Grant, it is far more interested in the survivor's perspective—on what happened to her, yes, and how it lingers, but also on the violations that came after.
Based on a Pulitzer-winning piece of journalism by T. Christian Miller and Ken Armstrong (of ProPublica and The Marshall Project, respectively), Unbelievable is a series of such quiet power that its full impact may not come crashing down until after its conclusion.—Allison Shoemaker