The 10 Best TV Shows on Right Now: The Sinner, Everything's Gonna Be Okay, and More
Illustration by Christine Fernando and Soleil Collins
TV
Lists
Power List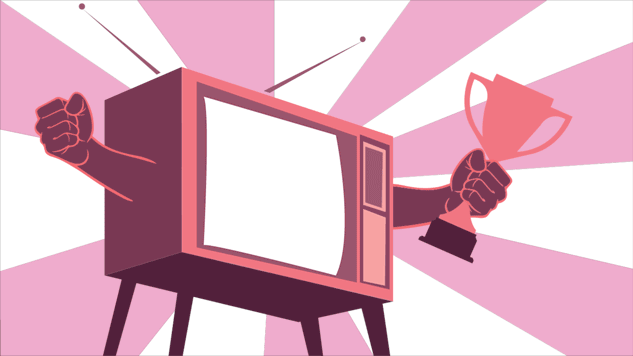 The 2020 TV season is finally in full swing, and there is plenty to be excited about. From the return of great series like The Sinner and Legends of Tomorrow to the premieres of worthy new additions to your Peak TV slate (including Picard and McMillion$), we are watching and enjoying so much right now—and it's still just the start of a busy TV month. (Plus, we even found room to give some praise to a certain movies-related event…)
The rules for the Power Rankings are simple: Any series on TV qualifies, whether it's a comedy, drama, news program, animated series, variety show or sports event. It can be on a network, basic cable, premium channel, Netflix, Amazon, Hulu, YouTube or whatever you can stream on your smart TV, as long as a new episode was made available the previous week—or, in the case of shows released all at once, it has to have been released within the previous four weeks.
The voting panel is composed of Paste editors and TV writers with a pretty broad range of tastes. We're merciless: a bad episode can knock you right off this list. So much good TV is available right now.
Honorable Mention: Homeland (Showtime), Katy Keene (The CW), Doctor Who (BBC America), Legacies (The CW), The New Pope (HBO), Schitt's Creek (PopTV), Seven Worlds, One Planet (BBC America)
10. The Outsider
Network: HBO
Last Week's Ranking: Not Ranked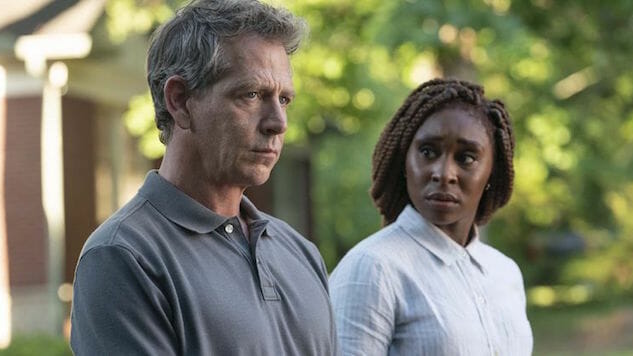 Doppelgängers lock eyes with their mirrored protagonists as representations of suppression, whether that be of unbridled id or an unstable identity. Doubles, in Dostoyevsky stories and Jordan Peele projects, confront us with the uncanny proof that we are not unique and infuse us with doubt. If we're not the only us, then what exactly are we supposed to believe? The Outsider—which sees writer Richard Price adapting Stephen King's exciting novel (one of his recent best, in my eyes)—becomes another variation on this theme for HBO, presenting a procedural where alibis, accusations, and evidence enter the realm of unreality.
The first six episodes of the 10-episode HBO drama, which the company assured me is NOT a miniseries, concern a boy in a small southern town who is viciously murdered, his corpse mutilated and defiled. Only a monster could do such a thing. And a damning amount of evidence—witnesses, surveillance footage, physical residue—points to little league coach, teacher, and all-around nice guy Terry Maitland (Jason Bateman). It's like he wanted to get caught. But it's impossible. He literally couldn't have committed the crime, which Detective Ralph Anderson (Ben Mendelsohn) finds out only after making the arrest in the flashiest, most statement-making way possible. As the fallout from the case rains down upon the townspeople, drowning the family of the murdered boy and Terry's wife Glory (Julianne Nicholson) under a torrent of sorrow and social stigma, Anderson's new case is figuring out how one person could be in two places at once. —Jacob Oller
9. BoJack Horseman
Network:Netflix
Last Week's Ranking: 2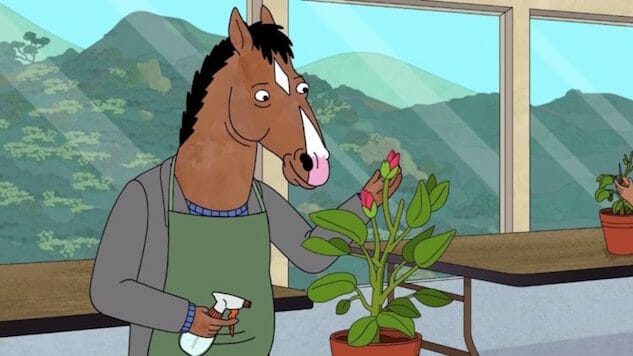 It's time to say goodbye to Netflix's BoJack Horseman, and wow, what wacky adventures we've had with this cartoon horse, huh? So many shenanigans! Like the time he stole the D from the Hollywood sign, and the time he and his pals snuck into the Nixon Presidential Library to shoot a scene for a movie, and the time he nearly slept with the 17-year-old daughter of a longtime friend, and took a young woman on a bender that led to her dying of a heroin overdose, and traumatized his co-star by choking her on set while high out of his mind…
Watching and loving this show about the misdeeds of a former sitcom star who happens to be a cartoon horse has never been an easy experience. The animal puns, the clever rhymes, the savage moments of Hollywood satire—they've always been this show's brightly-colored surface, a seductive cover for one of TV's most raw shows about isolation and loneliness, and how those things can feed the darkness within us all.
Like all stories which set out to examine the morality of mortality, the ending was always going to be essential to really judging the series as a whole (which is why the choice to split the final season into two parts; was so frustrating). BoJack dying would have been easy. BoJack finding real redemption would have been easy. But BoJack Horseman has never been a show about the easy path—and when a character tries to take the easy path, it's always a cautionary tale. So it's to creator Raphael Bob-Waksberg's credit that the series chooses an ending that feels incomplete, that brings with it some catharsis but plenty of untied threads. It's a bit of a mess, but a mess that feels awfully appropriate.
But there's perfection in those imperfections, a bravery in leaving behind some mess. And that's really the thing: when a show like this ends, the question often becomes what did it leave behind? In the case of BoJack, it won't be hard to remember the punnery and wit, the beautiful art design, or Character Actress Margo Martindale. But hopefully, its lasting legacy is the way it changed how we approach the genre of animation, and how it challenged us to really, really look at ourselves—to see the ugliness within, as well as the beauty, and acknowledge them as two sides of the same coin. —Liz Shannon Miller
8. Little America
Network: Apple TV+
Last Week's Ranking: 7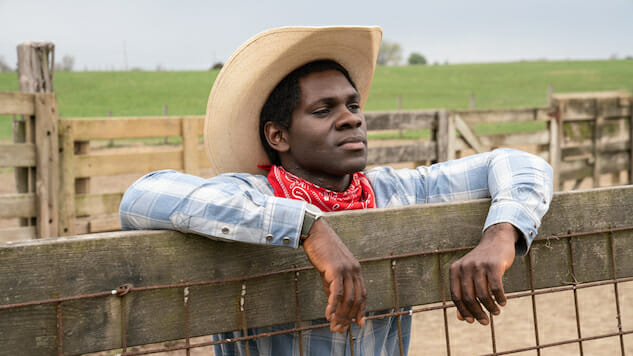 Boasting a robustly talented set of executive producers, including Kumail Nanjiani and Emily V. Gordon, Apple TV+'s anthology series Little America may be its best to date. Over the course of eight half-hour episodes, Little America explores immigrant stories inspired by real events that are unique and full of heart. Though each story is incredibly different in terms of time and place, the series is united by a gorgeous, cinematic style and a theme of finding one's home—often through unconventional means. The experiences are awkward, bittersweet, funny, raw, and triumphant, as each lead character follows their heart to create a new life in a new world. Some episodes feature recognizable actors, others do not; all will basically make you cry from their wonderful storytelling.
With each episode telling a complete vignette, Little America is worth savoring instead of bingeing (even though all episodes are available now). The segments end with a picture and a micro epilogue regarding the real person at the heart of the story, putting a point on the fact that these experiences are happening all around us every day. There's no agenda beyond a hopeful note for a country deeply divided and fueled by vitriol to be reminded of these very grounded, human stories— ones that should unite us in the varied and often beautiful tapestry of American life. —Allison Keene
7. The Magicians
Network: Syfy
Last Week's Ranking: 8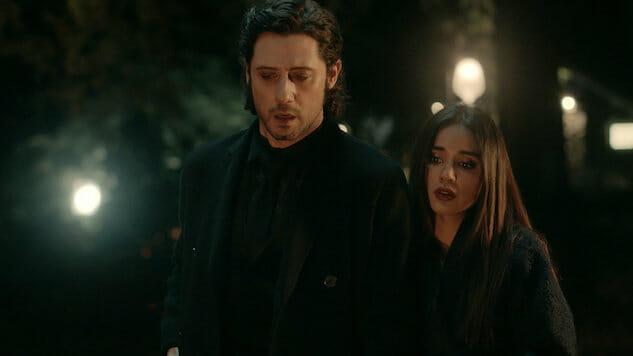 Last season, The Magicians made a bold choice to kill off the oft-presumed main character of this fantasy journey. Grief may have changed some viewers' relationship to the show, but it hasn't changed The Magicians. The show is still snappy fun in between magical crisis after magical crisis. The Magicians has always been about trauma, grief, and pain, and Season 4 continues that journey in a cathartic and touching way as characters process that death. Whether an individual viewer will want to watch will likely depend on how they have come to feel about his death. As Julia says in Season 3, "When things happen they leave a mark. Figuring out how to deal with it takes time."
Characters keep trying, trying, trying to make themselves feel better when they just won't. Margo and Eliot interact with an actual brick wall in Fillory, but they and the other characters also hit a metaphorical one. They must decide to either crash into their grief or let it go and run the other way. When something does go right and a character comes back unharmed, it felt like such a relief I could have laughed. When another decides to remember the truth instead of lying or ignoring the pain, it was a revelation.
Because it's The Magicians, I'm sure the relief will be short lived. These bits of grace are a good reminder that life goes on, and the show must, too.—Rae Nudson
6. Legends of Tomorrow
Network: The CW
Last Week's Ranking: Not Ranked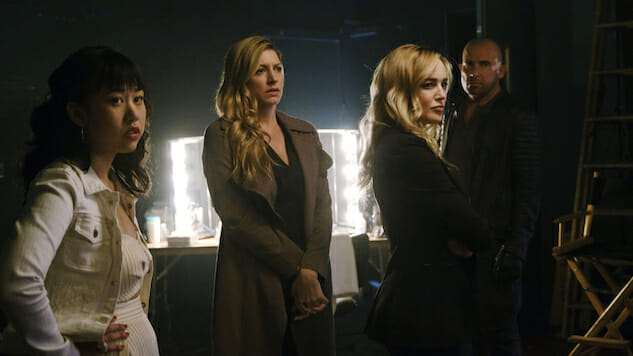 For those weary of the Arrowverse or of superhero shows in general, Legends of Tomorrow remains an intoxicating breath of fresh air. The series began by assembling a ragtag crew of characters from elsewhere in the CW's superhero universe, and while it was always a bonkers good time, it has grown into a series that continues—even into its fifth season—to surprise and delight as one of TV's smartest. Filled with meta humor and history-tinged hilarity as our crew of sundries travel through time to stop demons, hellspawn, magical creatures, and other power-hungry baddies from altering the past, the series will still find ways to gut-punch you with incredibly emotional storylines and reveals that illustrate how wonderfully deep it all really is. It's the kind of show where the writers and actors are clearly having a good time, and viewers can't help but mirror that positivity and excitement. As a show that is never afraid to mix things up, cut things that aren't working, change up entire narratives, or replace old characters as alt-timeline versions of themselves, Legends of Tomorrow continues to reinvent itself and only get better as it goes. One of TV's best kept secrets, it's also one you really cannot miss. (You can catch up on previous seasons on Netflix, and use this guide to figure out where to start). —Allison Keene
5. Everything's Gonna Be Okay
Network: Freeform
Last Week's Ranking: Honorable Mention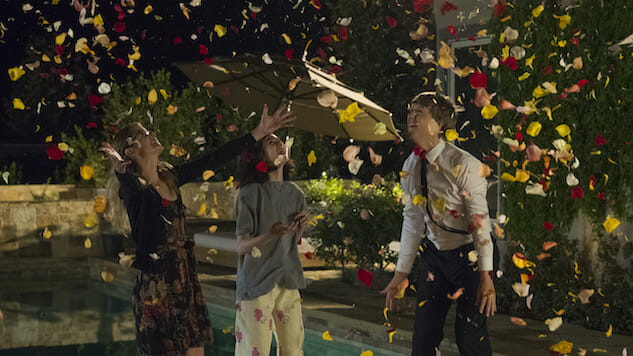 Australian writer/comedian Josh Thomas has been a favorite in American TV critic circles since his trenchant, comically devastating debut sitcom, Please Like Me, first made its quiet way across the ocean to air on the a little-known network that doesn't even exist anymore (RIP Pivot). It's only now though, with the launch of his L.A.-set sophomore sitcom Everything's Gonna Be Okay—which brings Thomas' rambling-but-fierce way of cutting right to the heart of the awkwardness of being young to the extraordinary awkwardness of being a teenage girl—that mainstream American audiences are going to be able to fall in love with his idiosyncratic approach to using comedy as a way to cut through life's deepest darknesses. 
Thomas stars as Nicholas, a twentysomething Australian entomologist whose extended vacation to visit his semi-estranged dad, his teenaged American half-sisters, and their excellent giant dog becomes permanent after said dad (Christopher May) reveals he is dying of an aggressive form of cancer. As such, he needs Nicholas to take over guardianship duties of 14-year-old misanthrope Genevieve (Maeve Press) and 17-year-old composer Matilda (Kayla Cromer). This is a pitch-black set-up, sure, but May's short paternal turn in the first episode is warm and open, setting the siblings up for an equally warm and open ride once he's gone. It's not a ride without its bumps, of course—it wouldn't be a Josh Thomas joint if domestic affairs unspooled without getting tangled, or young people grew up without making excruciatingly awkward mistakes. But with such a strong family bond at its core, and with Nicholas' personal romantic life so neatly settled with Adam Faison's extremely endearing Alex within the first couple of episodes, Everything's Gonna Be Okay makes room for all kinds of messiness. There's the nightmare of miserably toxic friends (Ivy Wolk's Tellullah is a delicious horror-show of a character a flailing Genevieve just can't quit); the confusing chaos of losing your best interpreter of inconsistent rules re: social cues and sex positivity (like Cromer herself, Matilda has high-functioning autism); the intense embarrassment of having to share so many Firsts with a brother you barely know (first period, first crush, first pretend high, first time having sex)—and all of it happens without ever making the viewer worry that things might break. 
Plus, of course, there's this. If Josh Thomas singing "Don't Leave Me This Way" while dressed in sparkly drag and rolling around on top of a baby grand piano doesn't convince you Everything's Gonna Be Okay is a show for you, I don't know what will. —Alexis Gunderson
4. The Sinner
Network: USA
Last Week's Ranking: Not Eligible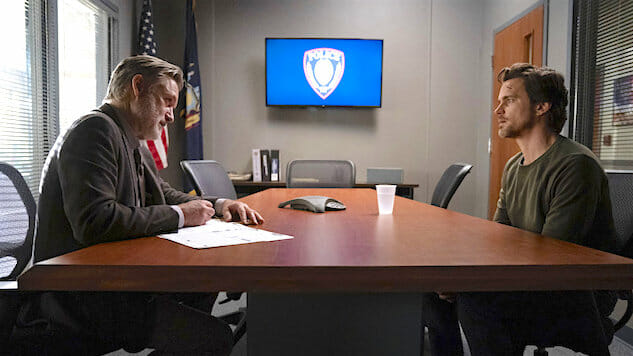 Each season, USA's The Sinner opens with a crime whose perpetrator is immediately revealed. The question is never a whodunnit, but instead asks why. And that, really, is at the core of why many of us enjoy crime dramas so much. The unraveling of the mystery is the thing, but The Sinner makes it all about the psychology of the crime; the mystery to unravel is embedded in the past of the person who committed this heinous act.
In the new season—the first three episodes of which were made available to critics—Jamie Burns (Matt Bomer) is an improbably handsome school teacher living in the suburbs of Dorchester, New York, whose wife (Parisa Fitz-Henley) is about to have a baby. This serene domestic veneer is almost immediately punctured by the arrival of Jamie's college friend Nick Haas (Chris Messina), a moody and troubled man who makes Jamie uncomfortable by alluding to a complicated shared past. That night, the two are involved in a car wreck on a lonely stretch of road leading to the house of a painter (Jessica Hecht) with whom there is no obvious connection. Jamie lives, Nick does not, and while the scene looks like a tragic accident, Ambrose's instincts push him to investigate it as a murder that takes him down a path of corrupted ideals and a toxic male friendship.
For drama fans (and crime drama fans in particular), The Sinner remains a very underrated anthology that always delivers a solid case with a great cast around it. It's a good binge watch, but a worthy weekly exploration as well. Also, there's Matt Bomer's face, which really makes a case for itself. There's no prior knowledge that's really necessary to dive into the new series, but if you haven't caught up, I would also recommend the first two seasons (currently streaming on Netflix). —Allison Keene
3. McMillion$
Network: HBO
Last Week's Ranking: Not Eligible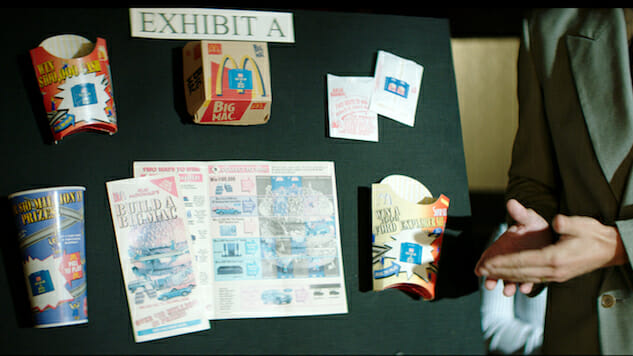 Very well known: The McDonald's Monopoly game.
Less well known: The fact that there were almost no legitimate major prize winners during the game's run in the 1990s.
In their fascinating six-part HBO documentary series McMillions (styled McMillion$), writers and directors James Lee Hernandez and Brian Lazarte present a $24 million dollar crime that tangentially affected every one of us who purchased a cup or fry box with a Monopoly playing piece on it from 1989-2001. What starts as an anonymous tip to the sleepy Jacksonville FBI office turns into a twisty tale of greed and fraud that ultimately includes an undercover operation in Vegas. The best part of that last bit, in fact, is a shot of a white board in the reenactment that reads: "Vegas!! RUSE."
It's that kind of humor that helps keep McMillions driving pluckily along in its first three episodes, bolstered by archival footage of the video filmed as part of of the RUSE by the FBI, as well as nostalgic commercials and period-appropriate flourishes. Though this was not a victimless crime, the stakes do allow for a welcome playfulness in the series' style, which also naturally extends to the interviewees involved in this sprawling plot. But while McMillions is a surprisingly fun examination of the con and the con men, it's also a worthy portrayal of the toll that predatory offers take on those most vulnerable to their poisoned charms. —Allison Keene
2. Star Trek: Picard
Network: CBS All Access
Last Week's Ranking: 6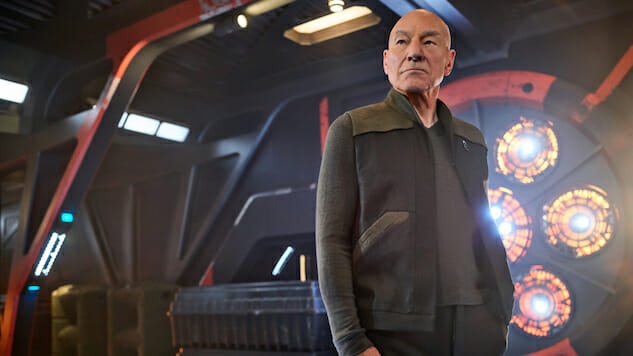 The most important thing to know about Star Trek: Picard is that while bringing back one of the franchise's most iconic characters might seem like a deliberate retreat to the past, the CBS All Access series is much more about the new: New characters, new mysteries, and a whole new era of the Trek universe to explore.
Set in the year 2399, almost 30 years after the end of Next Generation, Jean-Luc Picard (Patrick Stewart) has lost faith in the organization to which he had devoted his life.  The show begins with him in retirement/retreat at the Chateau Picard vineyard in France, spending his days puttering around the vines with his trusty pitbull Number One, and his nights dreaming of lost friends and better times.
However, the arrival of Dahj (Isa Briones), a terrified young woman who seems to know him without knowing why, pulls him out of his self-imposed exile. To go into further detail about what happens would be to spoil the show's biggest twists. This is not an adventure-of-the-week story, but instead a mystery that only gets more complex episode by episode. And while that mystery is deeply grounded in the show's history, it is fresh and new enough to make Trek newcomers feel somewhat welcome.
Picard isn't above moments of nostalgia but it also features a firm commitment to moving the franchise forward not just in time, but in what kind of stories Trek is capable of telling. This is a show that is more complicated and mature than what came before, but in the best ways, ways which do not discredit the past, but show it's always possible to change and grow—whether you're a 79-year-old man, or a 54-year-old franchise.—Liz Shannon Miller
1. The Oscars
Network: ABC
Last Week's Ranking: Not Eligible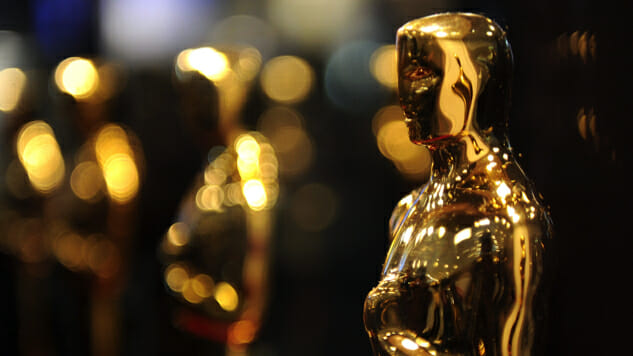 The 2020 Oscars (or the 92nd Academy Awards, if you're fancy) telecast stunned on Sunday night, and not just because of the dazzling opening number (Janelle Monae dressed as Mr. Rogers led a troupe of Midsommar dancers!) or the sparkly dresses (Maya Rudolph has permission to run me over with a Lexus, so long as she wears that glittery orange number) It was a history-making evening: Parasite, the South Korean thriller directed by Bon Joon Ho, took home the gold statue for Best Picture, becoming the first ever International Feature (formerly tagged "Best Foreign Language Film" in the Oscars) to do so. Parasite also won for Best Director, Original Screenplay, and International Film. Taika Waititi also made history, becoming the first ever indigenous director to win an Oscar, but that also came at the cost of Greta Gerwig's loss, to the devastation of Little Women fans everywhere. In any case, it was an incredible turn of events, following years of growing awareness about the Academy's lack of diversity. Unfortunately, #OscarsSoWhite has not proven to be a sustainable movement (Cynthia Erivo was the only person of color nominated in the acting categories, for her lead role in Harriet), but Parasite's domination was an exciting development nonetheless. Bong Joon Ho said it best in one of his four speeches: "I'm ready to drink tonight." Cheers to shattering norms! —Ellen Johnson
---
For all the latest TV news, reviews, lists and features, follow @Paste_TV.