New NBC Comedy From Parks And Recreation Creator Has Its Stars: Kristen Bell and Ted Danson
via The Hollywood Reporter: Michael Tullberg/Getty Images; Mike Pont/WireImage
TV
News
Parks and Recreation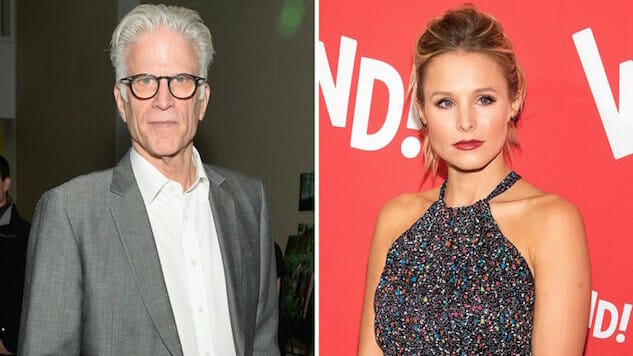 Some good news for those of you who still miss Parks and Rec: creator Michael Schur has a new series set for NBC's fall 2016 lineup, and it's going to star Kristen Bell and Ted Danson.
The comedy, titled Good Place, was picked up straight to series, according to The Hollywood Reporter. It will center on Bell's character Eleanor, a woman who realizes that she isn't a good person, doesn't know what it means to be a good person, and so must discover how to become a good person and atone for her past mistakes. Almost sounds a bit like My Name is Earl, no? Danson, who is leaving CSI: Cyber for the new show, will star as her circumstantial self-improvement guide Michael. Schur is writing and producing the show (he also produces Brooklyn Nine-Nine), and alongside 3 Arts' David Miner, he'll executive produce it as well.
If Good Place features anything close to Parks and Rec's complexity of character, there's going to be a legion of Leslie Knope and Ron Swanson fans jumping for joy in the fall.