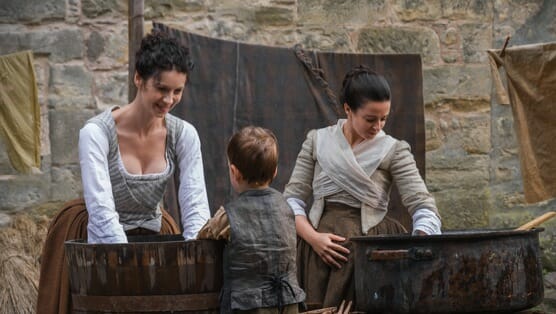 The episode picks up right where we left off, with a gun at Jamie's head. Thankfully, Jenny is as quick as Jamie and tells the man, McQuarrie, that Jamie is just her cousin, Jamie MacTavish, and everything calms down. However, the fact that Jenny and Ian welcome members from The Watch into Lallybroch is problematic for Jamie.
In addition to the current houseguests, Jenny brings another guest into the house as she gives birth. Thankfully, Claire is on hand to help her out.
Check out the video recap for our favorite scenes!