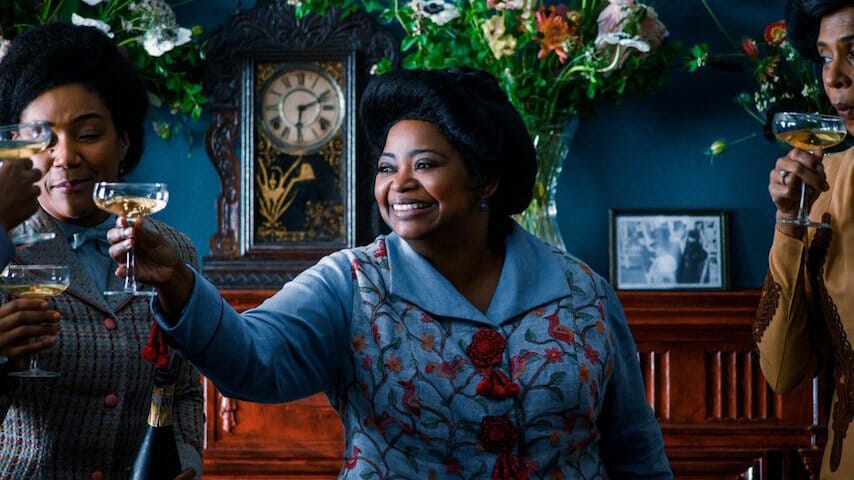 There might be no greater night of TV this month than Super Tuesday.
Still, although not as busy as February, March has a lot going on including the premiere of Little Fires Everywhere on Hulu on March 14, the triumphant return of One Day at a Time for a fourth season on PopTV on March 24, David Simon's The Plot Against America coming to HBO on March 16, and the long-awaited third season of Westworld on March 15. We here at Paste TV will be all over those premieres as well as the special interactive episode of Carmen Sandiego on March 10 and the new season of On My Block on March 11.
But, as always, there actually is more TV than hours in a day. And we don't want you to miss some of the shows that might fall below your TV radar. Here are our picks for the 5 new shows you can't miss this month:
1. Dispatches From Elsewhere
Executive Producers: Jason Segel, Scott Rudin, Mark Friedman
Stars: Jason Segel, Sally Field, Richard E. Grant, André Benjamin, and Eve Lindley
Premiere Date: Two-night premiere March 1 and 2 on AMC
Jason Segel left TV and How I Met Your Mother back in 2014 (time flies!). Now the actor returns to television in this 10-episode series he created about a group of four people living in Philadelphia who are bored with the monotony of their lives. Things get much more exciting when they find themselves pulled into a mysterious puzzle game that they never knew had existed all along. The top-notch cast includes Sally Field , Richard E. Grant and Andre Benjamin, better known as Outkast's Andre 3000. As TV continues to expand viewer's perceptions in the best way, relative newcomer and trans actress Eve Lindley (Mr. Robot) is Simone, the love interest to Segel's Peter.
2. Hillary
Executive Producers: Nanette Burstein, Howard T. Owens and Ben Silverman
Stars: Hillary Rodham Clinton, Bill Clinton and Chelsea Clinton
Premiere Date: March 6 on Hulu
The 2016 election showed us a lot about our society and, most notably, we came face to face with what a polarizing figure Hillary Clinton is. Very few are neutral on the former presidential candidate. Most either love or despise her. This four-part docuseries features interviews with Hillary, Bill and Chelsea Clinton as well the journalists, colleagues and friends who have followed her career. The timing of the series (it premieres two days after Super Tuesday) is interesting, as are the soundbites that have been circulating (most notably about Democratic frontrunner Bernie Sanders). The series shows a Clinton who has very little to lose by being open and forthcoming with the viewing audience. She's not running for public office. She's no longer the First Lady. She's no longer Secretary of State. Why not tell us how she really feels?
3. Amazing Stories
Executive Producers: Steven Spielberg, Edward Kitsis, Adam Horowitz
Stars: Kerry Bishé, Whitney Coleman, Trisha Mashburn, Austin Stowell, Edward Burns, Dylan O'Brien, Victoria Pedretti, Josh Holloway, Sasha Alexander, and Robert Forster
Premiere Date: March 6 on AppleTV+
Peak TV makes strange bedfellows. You have probably forgotten about the NBC series Amazing Stories that ran from 1985-1987 (or never even knew it existed). But now it's back. Streaming platforms are giving you the revivals you didn't even know you wanted! The five-episode anthology series kicks off with a story about time portal discovered in a storm cellar that takes Sam (Dylan O'Brien) back to 1919. The series also marks Robert Forster's last role before he passed away last October. He headlines an episode entitled "Dynoman and the Volt."
4. The Most Dangerous Animal of All
Executive Producers: Ross M. Dinerstein and Kief Davidson
Stars: Gary L. Stewart, Susan Mustafa,
Premiere Date: March 6 at 8 p.m. on FX
In May of 2002, Baton Rouge native Gary L. Stewart met his biological mother for the first time. That meeting led him on a quest to discover who is birth father was and eventually to the horrifying revelation that his father was (Stewart believes) the infamous Zodiac Killer. How do you reconcile your biological past with the life you know? This four-part series, based on the book of the same name by Stewart and journalist Susan Mustafa, wrestles with these questions and follows Stewart on his path to discovering the truth about his past.
5. Self-Made: Inspired by the Life of Madam C.J. Walker
Executive Producers: Elle Johnson, Janine Sherman Barrois,Maverick Carter, LeBron James and Octavia Spencer.
Stars: Octavia Spencer, Blair Underwood, Tiffany Haddish, Garrett Morris, Bill Bellamy
Premiere Date: March 20 on Netflix
This four-part series, based on the book by Walker's great-great-granddaughter A'Lelia Bundles, follows C.J. Walker, who after the Civil War, created a line of haircare and make up for black women. Octavia Spencer plays the title character as she realizes the need for products exclusively for black women, and builds her own company up from nothing to a million-dollar empire.
---
Amy Amatangelo, the TV Gal®, is a Boston-based freelance writer, a member of the Television Critics Association and the Assistant TV Editor for Paste. She wasn't allowed to watch much TV as a child and now her parents have to live with this as her career. You can follow her on Twitter (@AmyTVGal).
For all the latest TV news, reviews, lists and features, follow @Paste_TV.