The 5 New TV Shows You Can't Miss This Month
May 2019
Header photo: Saeed Adyani / Netflix
TV
Lists
New Shows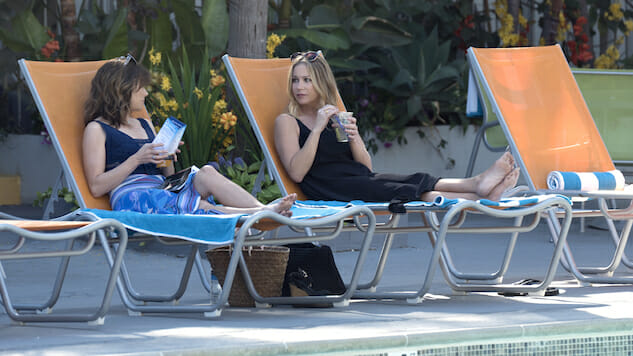 May marks the end of the traditional (and increasingly antiquated) TV season. After 12 seasons, CBS's The Big Bang Theory says goodbye on May 16. A little show called Game of Thrones slays its last dragon on HBO on May 19 . After a nearly three-year wait, the much-adored Fleabag returns to Amazon on May 17. And 13 (!!) years after its series finale, HBO brings diehard fans the long-awaited Deadwood movie on May 31.
And we haven't even started talking about all the new shows coming your way this May. Julianna Margulies is back with The Hot Zone May 27 on NatGeo and Renée Zellweger makes her first foray into television with Netflix's What/If on May 24.
There's no way you could possibly keep track of it all. That's why we're here for you! Here are the five new TV shows you can't miss this month.
1. Dead to Me
Executive Producers: Liz Feldman, Jessica Elbaum, Christie Smith, Christina Applegate, Adam McKay and Will Ferrell
Stars: Christina Applegate, Linda Cardellini, James Marsden, Ed Asner and Brandon Scott
Premiere Date: May 3 on Netflix

Jen (Christina Applegate) and Judy (Linda Cardellini) meet not-so-cute at a grief support group. Jen's husband died three months ago in a hit-and-run accident. Judy's fiancé died eight weeks ago of a heart attack. They develop a friendship over their mutual anguish and their love of Facts of Life (Jen is a Jo, Judy a Tootie). Before long, Judy is moving into Jen's guesthouse and a beautiful friendship is formed. Or is it? Netflix is keen on keeping the pilot's big reveal a secret. I watched it with my husband and didn't even let him know there was a secret and he still guessed it within minutes of the show's opening. But no matter. The series, rooted in terrific performances from Applegate and Cardellini, is a fascinating mix of humor and pathos. It deftly balances both extremes: After watching the second episode, I have no idea what Dead to Me is really up to, and that's just the way I like it.
2. State of the Union
Executive Producers: Nick Hornby and Stephen Frears
Stars: Rosamund Pike, Chris O'Dowd
Premiere Date: May 6 at 10 p.m. on SundanceTV

No one has enough time to keep up with all the TV that's out there. Well, have I got good news for you! This new series consists of 10 episodes, each of which is approximately 10 minutes long. You can watch the whole series in less time than it will take you to watch one and a half episodes of Game of Thrones. Louise (Rosamund Pike) and Tom (Chris O'Dowd) meet up in the pub right before going into their weekly marriage therapy sessions. What has happened to their relationship and why they need therapy will be revealed over the course of the 10 episodes. It's a painful, honest and often very funny look at what goes into a marriage.
3. L.A.'s Finest
Executive Producers: Gabrielle Union, Jessica Alba, Brandon Margolis, Brandon Sonnier, Pam Veasey, and Jerry Bruckheimer
Stars: Gabrielle Union, Jessica Alba, Zach Gilford, Duane Martin, Ryan McPartlin, Sophie Reynolds, and Ernie Hudson
Premiere Date: May 13 on Spectrum Originals

Bad girls, bad girls, whatcha gonna do? I'll be honest. I had no idea Spectrum Originals was a thing until I got their press release about the Mad About You revival. But it is, as Charter Communications takes a leap into original programming. First up is this hourlong drama set in the Bad Boys universe. Syd (Gabrielle Union) and Nancy (Jessica Alba) are an unlikely pair of LAPD detectives who use, shall we say, unconventional methods to solve crimes. The 13-episode series will premiere its first three episodes on May 13, with an additional episode every Monday after that.
4. Blood & Treasure
Executive Producers: Matthew Federman, Stephen Scaia, Taylor Elmore, Ben Silverman, Marc Webb, Mark Vlasic, Howard T. Owens and Michael Dinner
Stars: Matt Barr, Sofia Pernas, Michael James Shaw, Katia Winter, James Callis, Oded Fehr, and Alicia Coppola
Premiere Date: May 21 at 9 p.m. on CBS

The TV equivalent of a summer beach read, this CBS series follows former FBI agent Danny McNamara (Matt Barr) and art thief Lexi Vaziri (Sofia Pernas). The unlikely pair joins forces to track down a terrorist who funds his attacks by dealing in stolen art. Filmed on location in Montreal, Italy and Morocco, the one-hour drama follows Danny and Lexi around the world. Summer needs more escapist series like this.
5. Live in Front of a Studio Audience: Norman Lear's 'All In The Family' and 'The Jeffersons'
Executive Producers: Norman Lear, Jimmy Kimmel Brent Miller, Will Ferrell, Adam McKay and Justin Theroux
Stars: Ellie Kemper, Jamie Foxx, Justina Machado, Marisa Tomei, Wanda Sykes, Will Ferrell and Woody Harrelson
Premiere Date: May 22 at 8 p.m. on ABC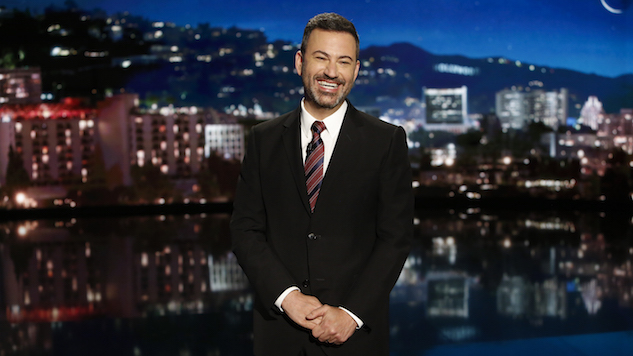 A little bit of a different pick for our monthly list. Jimmy Kimmel brings together some of the most familiar faces from movies and TV to recreate two episodes of the iconic series All in the Family and The Jeffersons. Renowned director James Burrows will helm both as Marisa Tomei and Woody Harrelson play Archie and Edith Bunker and Wanda Sykes and Jamie Foxx plays Louise and George Jefferson. Forty years ago, Lear's groundbreaking comedies tackled difficult, taboo topics. TV plays it much more safe these days. On the heels of Netflix cancelling Lear's terrific One Day at a Time, it's fantastic to have this legend's work back on the small screen, even if just for one night.
---
Amy Amatangelo, the TV Gal®, is a Boston-based freelance writer, a member of the Television Critics Association and the Assistant TV Editor for
Paste
. She wasn't allowed to watch much TV as a child and now her parents have to live with this as her career. You can follow her on Twitter (@AmyTVGal) or her blog .