New TV Shows: A Guide to All the Latest Releases
And Where to Watch Them
Photo by Philippe Bossé courtesy of Netflix
TV
Lists
New Series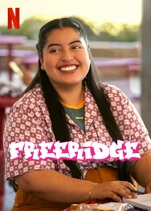 Keeping up with new TV shows can be daunting. Just when we'd thought we'd reached the crest of Peak TV, a half a dozen more streamers came along, making us realize we were still in the foothills. Now, every week feels like Sweeps Week with a host of entertainment megacorporations battling for your precious couch time. We thought it'd be helpful to keep a running list of all the latest TV series worth consideration—primarily scripted shows with a couple notable documentaries included. We'll keep updating this guide to the latest TV as long as Netflix, HBO Max, Hulu, Amazon Prime, Disney+, Paramount+, Peacock, Starz, Showtime, FX, AMC+, Freevee and all the networks keep churning out the content.
1. On My Block: Freeridge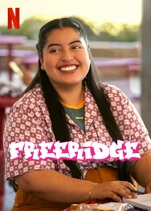 Release Date: February 2, 2023
Creators: Lauren Iungerich, Eddie Gonzalez, Jeremy Haft, Jamie Dooner, Jamie Uyeshiro
Stars: Keyla Monterroso Mejia, Bryana Salaz, Tenzing Norgay Trainor , Ciara Riley Wilson and Peggy Blow
Genre: Teen mystery, romance, comedy
Rating: TV-14
This On My Block spinoff finds a new group of Freeridge teens navigating high school, mystery and, this time, mysticism. Gloria (Keyla Monterroso Mejia), Ines (Bryana Salaz), Cam (Tenzing Norgay Trainor), and Demi (Ciara Riley Wilson) unwittingly unleash a curse and must deal with the misfortune coming their way. On My Block executive producer Lauren Iungerich returns as showrunner as do many familiar On My Block faces, including Peggy Blow who plays a brand new character here (her Abuelita died in On My Block's fourth season). —Amy Amatangelo
---
2. The Ark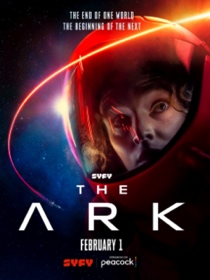 Release Date: February 1, 2023
Creators: Dean Devlin, Jonathan Glassner
Stars: Christie Burke, Richard Fleeshman, Reece Ritchie, Stacey Read, Ryan Adams
Genre: Sci-fi
Rating: TV-14
Paste Review Rating: 6.5
Syfy's niche is clear enough from their name, and their new series The Ark is an easy addition to their roster of science fiction content. The series follows the crew of the Ark 1 Vessel as they travel from a dying 22nd-century Earth to Proxima B in hopes of colonizing it and finding the first of many new homes for humanity. The first four episodes open with a malfunction with the ship that causes its crew and passengers to be woken up from cryo-sleep to find that the commanding unit is dead. Alongside that, they have been woken up a year before they were supposed to be without enough resources to survive for the rest of their journey. It's a great premise for a space opera despite the base concept being well-explored across the genre. The reality of outer space is infinite and vastly unexplored, and that gives a lot of creative agency to any story with space exploration as a backdrop. The Ark has the bones for an interesting drama, but it's consistently unable to build up the muscle it needs on top of them to grab you. If you want a straightforward space opera with a few solid mysteries and the looming danger of the void, The Ark is just that. It's an easy watch, it doesn't make you use your brain an unreasonable amount, and it has a good premise that is easy to follow and care about. It isn't trying to reinvent the wheel, and it should not aim to. The best part about it is that it's exactly what someone should expect if they flip to Syfy. The most important thing is that it has the basic structure to grow into something really good, it's just unfortunate that it isn't there yet. —Kathryn Porter
---
3. The Watchful Eye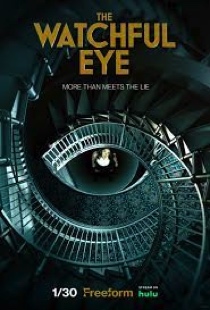 Release Date: January 30, 2023
Creator: Julie Durk
Stars: Mariel Molino, Warren Christie, Amy Acker, Jon Ecker, Aliyah Royale, Lex Lumpkin, Henry Joseph Samiri, Kelly Bishop
Genre: Thriller
Paste Review Rating: 8.4
Created by Grace and Frankie's Julie Durk and led by showrunner and executive producer Emily Fox, The Watchful Eye follows Elena Santos (Mariel Molino), newly appointed live-in nanny for Matthew (Warren Christie) and Jasper Ward (Henry Joseph Samiri) after a tragic accident leaves Matthew a widower. With a number of secrets of her own and a turbulent past in her rearview mirror, Elena's stay at the dreamy and historic Greybourne building quickly devolves into a twisty nightmare as she grows ever closer to the mysterious Greybourne family and all those caught in their crosshairs. In spite of its sometimes cliche premise (a woman of color gets hired as a nanny for a rich white family in the scary old building they own, what could possibly go wrong?), The Watchful Eye manages to subvert expectations, while also knowing the right moments to highlight that particular sub-genre. There is much more than meets the eye to Elena herself, and her secrets and agendas anchor the series' most looming questions, all elevated by Molino's charming and engaging lead performance. With a compelling cast of characters and an unending swath of secrets to uncover, The Watchful Eye is instantly addictive, and has all the potential to become your next TV obsession. As the walls begin to close in around Elena, it's thrilling and entertaining to watch as ulterior motives are revealed and new answers just lead to new questions. It's difficult to make a compelling mystery, but the ease with which this show moves its chess pieces across its game board never betrays that fact, making The Watchful Eye absolutely worth keeping an eye out for. —Anna Govert
---
4. Night Court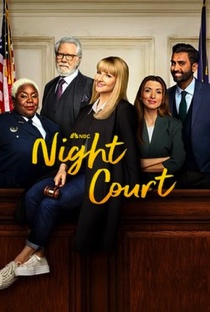 Release Date: January 17, 2023
Creator: Reinhold Weege
Stars: Melissa Rauch, India de Beaufort, Kapil Talwalkar, Lacretta, John Larroquette
Genre: Sitcom
Rating: TV-14
Paste Review Rating: 6.2
The reboot of NBC's Night Court, which ran from 1984-1992, epitomizes how hard it is to revisit beloved properties. How do you stay true to the source material without seeming dated, tired, and the sitcom version of an anachronism? In her first regular series TV role since The Big Bang Theory ended, Melissa Rauch stars as Abby Stone, the daughter of Harry Stone, the character played by the late Harry Anderson in the original series. Rauch also serves as an executive producer on the series along with her husband Winston Rauch. Abby leaves her fiancé and her comfortable life in upstate New York to follow her father's career path and become a judge on the night shift of a Manhattan arraignment court. In the pilot, the ever-cheery Abby meets Olivia (India de Beaufort), the court's assistant district attorney, court clerk Neil (Kapil Talwalkar), and bailiff Gurgs (Lacretta). All she's missing is a public defender after Paul (David Theune) unceremoniously quits once Abby tells him she wants him to work harder because she believes in him. Enter her dad's old pal Dan Fielding (John Larroquette, the only returning cast member). Now retired from his days as the court's district attorney (and with the shaggy beard to prove it), Dan has no interest in revisiting his former stomping grounds. But Abby is persistent, and Larroquette is a series regular so, of course, she convinces Dan to come back to night court. Fans of the original will be happy to hear the theme music is back, and that there are fun site gag references to the original series. But Night Court is guilty of not being funny or entertaining. And unlike Abby, I can't find an optimistic spin. —Amy Amatangelo
---
5. Shrinking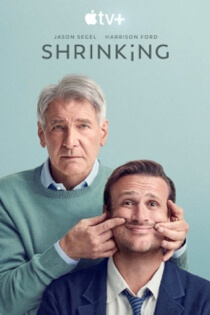 Release Date: January 27, 2022
Creator: Bill Lawrence, Jason Segel, Brett Goldstein
Stars: Jason Segel, Jessica Williams, Luke Tennie, Michael Urie, Lukita Maxwell, Christa Miller, Harrison Ford
Genre: Comedy, Drama
Paste Review Rating: 8.5


For avid fans of the sitcoms Scrubs, Cougar Town, and most recently, Ted Lasso, Bill Lawrence's name will be familiar. And his latest series, the 10-part Apple TV+ comedy Shrinking (co-created with Ted Lasso fan-favorite Brett Goldstein and comedy veteran Jason Segel), has every chance of blossoming into another crowd-pleasing success: it's unapologetically witty, charmingly heartfelt, and features a set of quirky characters that are irresistibly likable. The plot follows Jimmy (Jason Segel), a therapist and a single father who's been grieving his late wife for over a year. His apathetic mood has leaked into his professional life, turning him into a passive counselor without much progression to show for when it comes to his patients. Then one day, Jimmy snaps and loses his cool in an unprofessional outburst, but… it works. From that moment, he tells each one of his patients what he thinks their problems are and what they should do to get out of their own way, to varied success. What Shrinking does right from the start is be upfront about every character's emotional baggage. Jimmy grieves, Gaby (Jessica Williams) has marital issues, and Paul (Harrison Ford) struggles to open up about his Parkinson's diagnosis. They might be shrinks, but they're also human beings dealing with the same personal problems as any of us (which they often ignore just like their patients do). Shrinking revels in the type of humor that's uncomfortably honest and filled to the brim with sarcasm. But it never goes too far to feel insensitive or insulting. That's a fine line, incredibly hard to walk, but the show does it with inherent confidence—even if the downside of that approach is that some jokes become cringey in various situations. But if you grow fond of these characters as fast as I did, you can easily pardon their occasionally embarrassing behavior. And undoubtedly, the cast does a tremendous job of making us fall in love with these flawed goofballs. The well-balanced dose of sarcastic and contagious humor (rooted in pain and heartache) is the kind of prescribed laughter we need to heal our souls after a long and hard day. —Akos Peterbencze
---
6. Lookwood & Co.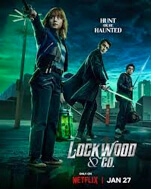 Release Date: January 27, 2023
Creator: Joe Cornish
Stars: Ruby Stokes, Cameron Chapman, Ali Hadji-Heshmati
Genre: Supernatural, fantasy
Rating: TV-14
With approximately 1 million recent TV series populated with teens fighting supernatural baddies, how do you choose which ones are worth your while? Well, you might start with one developed by the writer and director of 2011 indie sci-fi comedy Attack the Block. Joe Cornish adapted the new Netflix original Lockwood & Co. from Jonathan Stroud's YA novels about a psychic detection agency in an alternate London where ghosts run amok and only certain young people can fight them. Ruby Stokes plays Lucy Carlyle, a talented runaway ghost-hunter who finds her place at a newly established—and adult-free—outfit run by the posh upstart Anthony Lockwood (Cameron Chapman) and his socially challenged friend George Karim (Ali Hadji-Heshmati). The show is better written and more original than the vast majority of series trying to carry the mantle of Buffy into the streaming era. —Josh Jackson
---
7. The 1619 Project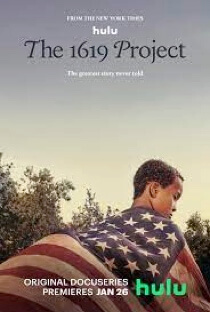 Release Date: January 26, 2023
Creator: Nikole Hannah-Jones
Stars: Nikole Hannah-Jones
Genre: Historical documentary
It's hard to believe that The 1619 Project debuted in the New York Times Magazine way back in August of 2019. The researched, informative, long-form essays described how the enslavement of newly arrived African people in Virginia was the beginning of what formed North America. The series won its creator, staff reporter Nikole Hannah-Jones, the Pulitzer Prize and also initiated years of controversy among those who said that not only were her facts wrong, but that the theories explored would too drastically change history as it was known. Now the project has been adapted for a new six-part limited documentary series for Hulu so all those who criticized it without reading it can see what it's really all about. —Diedre Johnson
---
8. Wolf Pack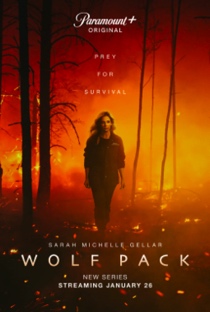 Release Date: January 26, 2023
Creators: Jeff Davis
Stars: Chloe Rose Robertson, Bella Shepard, Armani Jackson, Tyler Lawrence Gray, Rodrigo Santoro, Sarah Michelle Gellar
Genre: Teen drama, supernatural
Paste Review Rating: 7.4


Wolf Pack follows high schoolers Everett (Armani Jackson) and Blake (Bella Shepard) after a traffic jam on the highway next to a blazing California wildfire leaves both of them experiencing hallucinations, getting mysterious phone calls, and nursing nasty, supernatural bite marks. Due to their new inexplicable connection, Everett and Blake cross paths with twins Harlan (Tyler Lawrence Gray) and Luna (Chloe Rose Robertson), as they question why the full moon seems to draw them all together. After a stampede and utter devastation from the fire, enter LA Fire Department investigator Kristin Ramsy (Sarah Michelle Gellar), whose joint task force with the police department is investigating the true cause of the wildfire, and her first mission? Question our newly lycanthropic teens. While some elements of the series are more bark than bite (like Gellar's minimal inclusion, for example), Wolf Pack manages to offer enough thrills and chills to stick around for, especially for fans of Davis' other werewolf project Teen Wolf (which is completely unrelated to this show). If you are looking for a show to fill the teen drama-sized hole in your heart during this slow season, look no further than Wolf Pack's suspenseful drama and teenage angst, which rival the teen wolves of olde while managing to be both surprising and mediocre at the same time. —Anna Govert
---
9. That '90s ShowRelease Date: January 19, 2023
Creators: Bonnie Turner, Terry Turner, Lindsey Turner, Gregg Mettler
Stars: Debra Jo Rupp, Kurtwood Smith, Callie Haverda, Ashley Aufderheide, Mace Coronel, Reyn Doi, Sam Morelos, Maxwell Acee Donovan
Genre: Sitcom
Rating: TV-14
The world of That '70s Show returns in Netflix's grunge-era revival That '90s Show, which picks up with the children of OG fan favorites and brings the action back to the tried and true basement of Red and Kitty Forman for a whole new generation of misspent youth. It's a series about the fleetingness of summer, and of youth, and (these days) Netflix shows in general. It's also a lot of fun, especially for fans of That '70s Show. It's the same type of silly, goofy, heartfelt and funny as the old show—with just enough newness to make you glad Netflix brought the franchise back for a few more "BURNS!" and love triangles. It doesn't try to reinvent the sitcom, or even improve it. It's the TV equivalent of putting on a comfortable pair of sweat pants, and trading your Led Zeppelin shirt in for a Pearl Jam hoodie. But sometimes? That's more than enough. —Trent Moore
---
10. The Last of Us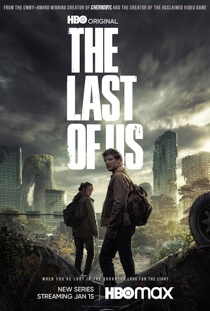 Release Date: January 15, 2023
Creators: Craig Mazin, Neil Druckmann
Stars: Pedro Pascal, Bella Ramsey
Genre: Sci-fi, horror
Paste Review Rating: 9.5


You wouldn't think puns would work as connective tissue between characters in any television series, let alone a brutal post-apocalyptic drama, but it does just that whenever 14-year-old Ellie (Bella Ramsey) throws them at 50-something Joel (Pedro Pascal) throughout the first season of The Last of Us. In a world as dark and dangerous as the one viewers see onscreen, measured humor goes a long way. Humor is one of the many tools that series creators/writers Craig Mazin (Chernobyl) and Neil Druckmann (designer of the videogame the series is based on) use to build layered characters to tell a heartbreaking, yet inspiring story filled with loss, hope, determination, and redemption. And it all revolves around Ellie and Joel. Pascal positively shines as Joel, perfectly balancing the physical aspects of the role with an emotional heft that's hard to pull off in a character who is a man of action and few words. But the breakout star of The Last of Us is Ramsey. The actor, who was a scene stealer as Lady Mormont in Game of Thrones, is a wisecracking badass and certain to be a fan favorite. Together, the duo make a team that's easy to root for and more importantly, care about. Complex characters combined with stellar acting, a wonderfully paced story, and an emotionally engaging plot make The Last of Us a brilliant series that is now the template all other videogame-to-TV adaptations should follow. —Terry Terrones
---
11. Velma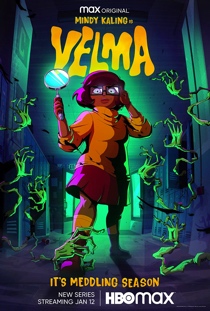 Release Date: January 12, 2023
Creators: Charlie Grandy
Stars: Mindy Kaling, Glenn Howerton, Sam Richardson, Constance Wu
Genre: Animation, comedy
Paste Review Rating: 9.5


Scooby-Doo and Mystery, Inc. have been reinvented across the mediums of television and film for over 50 years. After decades of entertaining children by solving mysteries, now seems a more appropriate time than ever for those meddling kids to get that grown-up reinvention. With Velma, showrunner Charlie Grady and executive producer Mindy Kaling attempt to solve the mystery of retooling the gang for a mature audience, while adding depth to the most one-dimensional 2D-animated characters in history. Sadly, they're a few clues too short from unmasking a serviceable series. Velma tells the origin story of the brainiac behind every mystery, Velma Dinkley (Mindy Kaling), a smart and pushy teenage South-Asian sleuth in the making, on the search for her missing mother, Diya Dinkley (Sarayu Blue). While the incredible animation and a talented voice cast keep things entertaining, Velma's inconsistent tone and humor prevent it from unmasking a darn good show. While it's (barely) able to function as a Scooby-Doo show without the talking Great Dane present, you can't help but strongly feel his absence. —Rendy Jones
---
12. Mayfair Witches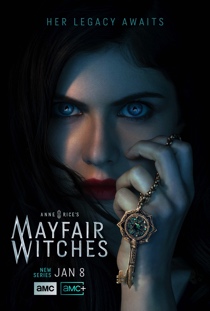 Release Date: January 8, 2023
Creators: Michelle Ashford, Esta Spalding
Stars: Alexandra Daddario, Tongayi Chirisa, Jack Huston, Harry Hamlin
Genre: Supernatural drama
Paste Review Rating: 7.4
Anne Rice's Lives of the Mayfair Witches trilogy is a sprawling and often completely unhinged tale of a powerful New Orleans family of deeply dysfunctional magic users that also includes everything from ghosts, demons, and god-like immortals, to a secret society of supernatural investigators who don't do a terribly great job of staying distanced from the beings they're meant to be observing. The story of the titular Mayfair family spans centuries of history and crosses continents, with heaps of betrayal, murder, incest, possession, suicide, and sexual assault along the way. Yet their story also features some of Rice's most complicated and intriguing female characters, a streak of strident feminism that's lacking in some of her other books, and some positively scorching sex scenes. What I'm saying is, this is not a series that was necessarily ever going to be easy to adapt for a modern television audience, but after AMC's immensely satisfying reimagining of Interview with the Vampire, it's understandable if you got your hopes up that someone might finally do this messy epic justice. And, in truth… maybe someone has? While the first season of Anne Rice's Mayfair Witches is ultimately a very different beast than the books upon which the show is based, it's also in many ways, a better, more coherent experience. A slow-burn saga that is heavy on atmosphere and low on easy or immediate answers (so far). How Mayfair Witches chooses to handle those revelations will ultimately determine whether it's a great series or simply a pleasant, if shocking distraction, and though we'll have to wait and find out that answer together, these initial episodes offer every reason to believe it might well be worth the wait. —Lacy Baugher Milas
---
13. The Rig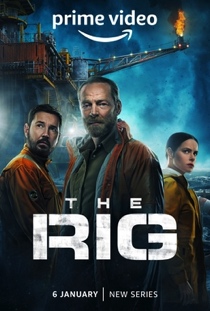 Release Date: January 6, 2023
Creator: David Macpherson
Stars: Iain Glen, Emily Hampshire, Martin Compston, Mark Bonnar
Genre: Thriller


The Rig stars a large cast of terrific, mostly Scottish actors including a couple Game of Thrones vets in Iain Glen (Jorah Mormont) and Owen Teale (Aliser Thorne). They are the denizens of Kinloch Bravo, an oil rig on the North Sea that unbeknownst to most of them is soon to be decommissioned. Against this sad post-capitalist backdrop, a fog rolls in, and with it all kinds of unpleasantness. The short version here is that all communications with the mainland, and even the ship that's meant to rescue them, are cut off, they blow by any chance of escape due to the greed impulse that prevents them from shutting off the oil supply, and finally they are alone, left with some demonic phenomenon that delivers insanity, death, and pretty much everything else you don't want when you're stuck on the North Sea with a bunch of cantankerous oil workers. As far as quality goes, this is middling in the grand scheme, but if you enjoy this particular genre (iso-horror?) there are plenty of worse ways to spend your time. The real pleasure comes in the simple drama of being stuck, of the sense of impending doom, and of the desperate effort to survive whatever hell is coming and return to terra firma—the world that used to make sense. Metaphorically, this impulse is familiar to us all in a million different ways, and it's this very human drive that animates the drama and keeps it watchable even as the plot meanders. Whatever rig you're on, in whatever North Sea, you will recognize something familiar here. —Shane Ryan
---
14. Copenhagen Cowboy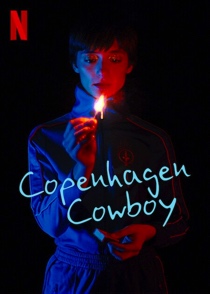 Release Date: January 5, 2023
Creator: Nicolas Winding Refn
Stars: Angela Bundalovic, Fleur Frilund, Lola Corfixen, Zlatko Buri?
Genre: Thriller
Rating: TV-MA
Paste Review Rating: 7.4
Oh, what peaks and valleys have defined the career of one Nicolas Winding Refn. His new miniseries Copenhagen Cowboy continues his exploration of stylized, extra-minimalist narrative design. Inexplicably premiering on Netflix (no other show will be treated more unfavorably by "the algorithm"), Copenhagen Cowboy brings Refn (or, as he's credited, NWR) back to the unsavory world of Danish crime, his first return trip since closing his Pusher trilogy in 2005. A superstitious woman who housekeeps for her brother's sex trafficking ring hires a young woman, Miu (Angela Bundalovic, rocking an '80s Agnès Varda look), as a "lucky charm," but when doubts about Miu's superstitious powers first start to appear, it becomes clear how dangerous the young woman can be. This is merely the trigger point for a story that keeps moving; as Miu ventures out into a hazy labyrinth of multicultural gangs and lost souls, she becomes more elemental than human—which alerts the attention of what can only be described as a castle of vengeful Aryan succubi. With its relentlessly abstracted narrative and insistent repetition of the same few visual tricks, you sort of know immediately whether you're on this train or not. Everything is washed with either vibrant blue or red, none of the dialogue sounds like something a real person would say, and if you drank every time the camera pans a full 360 degrees, you'd end up in a coma. Hopefully Copenhagen Cowboy offers something daring for Netflix's large audience, but even if it's unlikely to draw many non-NWR converts, it should hopefully convince apostates to give his streaming work a shot. —Rory Doherty
---
15. The Lying Life of Adults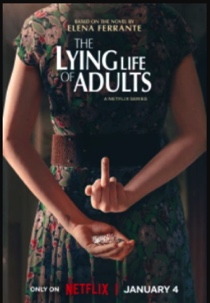 Release Date: January 4, 2023
Creator: Edoardo De Angelis
Stars: Giordana Marengo, Alessandro Preziosi, Pina Turco, Raffaella Rea, Biagio Forestieri, Valeria Golino
Genre: Drama
Rating: TV-MA
Paste Review Rating: 9.5
There are many of us, I imagine, who were harassed by some friend or another into reading the Neapolitan novels of Elena Ferrante, starting with My Brilliant Friend, and left that tetralogy thunderstruck by the genius of what we'd read. The challenge of translating Ferrante to a visual medium is one of preserving her voice while not becoming so reliant on the text to the point of boredom; my inexpert opinion is the achievement of that goal relies on a director with his or her own singular vision bring complementary to Ferrante's unique tone. In Edoardo De Angelis, whose previous work I had never encountered, Netflix found the perfect match. The story here centers on Giovanna, the daughter of a professor and teacher in Naples who learns through overheard conversation about an aunt called Vittoria, considered a kind of monster by her parents. She seeks out this aunt, who still lives on the poor side of Naples, and immediately falls into the rhythms of her chaotic, passionate life. Valeria Golino as Vittoria is somewhere beyond unforgettable, capturing all the energy and intrigue and ardor of a fundamentally singular character. Giovanna's father is afraid that Vittoria will lead his daughter astray, but the truth is that she is opening her eyes to a kind of freedom she had always craved without being able to name it. As coming-of-age stories go, Ferrante is one of the greatest storytellers ever to live, and this adaptation doesn't just succeed on its own merits, but on hers as well. —Shane Ryan
---
16. Will Trent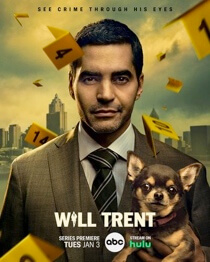 Release Date: December 13, 2022
Creator: Branden Jacobs-Jenkins
Stars: Ramón Rodríguez, Erika Christensen, Iantha Richardson, Jake McLaughlin and Sonja Sohn
Genre: Mystery, drama
TV has no shortage of police detectives, but this ABC drama still stands out. Based on the series of books by Karin Slaughter, Ramón Rodríguez stars as the title character, a special agent with the Georgia Bureau of Investigations. Trent has the keen ability to read a crime scene and see things most other cops miss. In the series opener, Trent is investigating the kidnapping of a high school student. He's actually the only one who figures out that a kidnapping has occurred. That arc, with guest stars Mark-Paul Gosselaar and Jennifer Morrison, comes to a conclusion next week. Episodes will also be on Hulu the day after they air on ABC. —Amy Amatangelo
---
17. Poker Face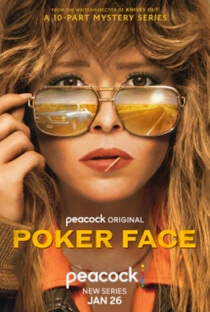 Release Date: January 26, 2023
Creators: Rian Johnson
Stars: Natasha Lyonne
Genre: Mystery, comedy
Paste Review Rating: 8.3


The deck is heavily stacked in the audience's favour with Rian Johnson and Natasha Lyonne's Poker Face, a case-of-the-week "howcatchem" that feels less like an ode to Columbo and more like a gleeful, excited squeal of adoration. Johnson writes and directs the pilot, giving us a welcome return to the darker, restrained type of genre filmmaking he showed in Brick and Looper, which provides an impeccable introduction to the world of Charlie (Lyonne), a nobody who can sniff out when anyone is ever lying. Our perceptive idol still has to slum it across America's backroads, seemingly drawn to impractical, impossible murders being staged in regional theaters, crummy punk bars, and a militant old folks home. There's a great deal of texture to the world that a team of capable writers and directors explore, and despite some repetitive structure issues, Poker Face makes us wonder why procedurals like these aren't on TV year-round. –Rory Doherty
18. 1923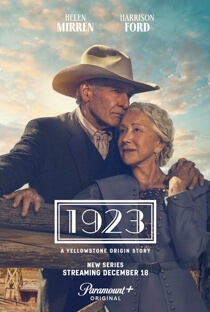 Release Date: December 18, 2022
Creator: Taylor Sheridan
Stars: Helen Mirren, Harrison Ford, Brandon Sklenar, Julia Schlaepfer, Jerome Flynn, Darren Mann
Genre: Western


Although Taylor Sheridan's television empire was founded on the contemporary series Yellowstone, the two prequels that the show has spawned thus far are both period pieces: 1883, which chronicles the history of the franchise's central Dutton family on their journey to settle Montana, and its brand new sequel 1923, which promises to tell the story of the subsequent generation and their struggles to make a success out of the land their forefathers claimed. And if anyone is going to make American period dramas a thing again, it's Sheridan, who is admittedly much less interested in history as a tool to explore the specific failures of the past or to impart necessary lessons for the future than he is in mining its soapiest and most dramatic elements. This isn't exactly a new thing—in fact, it's the same engine that has long made British shows like Downton Abbey so popular, which are more interested in messy relationships than the historical truth of the time period in which it takes place. And, you know what? It mostly works. —Lacy Baugher Milas
---
19. The Recruit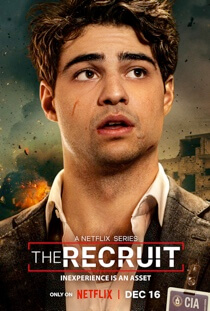 Netflix Release Date: December 16, 2022
Creator: Alexi Hawley
Stars: Noah Centineo, Laura Haddock, Aarti Mann, Colton Dunn, Fivel Stewart, Daniel Quincy Annoh, Kristian Bruun, Vondie Curtis-Hall
Genre: Action, Thriller
Rating: TV-MA


The Recruit plays to Netflix heartthrob Noah Centineo's charismatic and comedic strengths, adding more flair, drama and—deep breath—sex to his streaming portfolio. He confidently leads a spotty but overall impressive spy romp that makes for a suitably fun binge watch. This man is Owen Hendricks, a rookie lawyer for the General Consul at the CIA. He's charming, quick-witted, and instantly in over his head, especially when he gets involved with a former agent (or, asset) who wants to reveal devastating state secrets (or, graymail). He has two smart, attractive roommates, Hannah (Fivel Stewart) and Terence (Daniel Quincy Annoh), a suitably stern boss, Nyland (Vondie Curtis-Hall), and a couple colleagues with the sole purpose of leaving Owen in their dust, Violet (Aarti Mann) and Lester (Colton Dunn). Over the course of 8 episodes (all of which were available for review), characters undercut each other, beg for favours, and deceive for their own benefit. A lot of research from show creator Alexi Hawley has gone into a variety of CIA lingo, procedures, and personalities; it really feels like you're immersed in an authentically complex (sometimes laughably so) intelligence bureaucracy. As well as this, Owen's newbie status means we get to learn a lot of this intel organically as he does, always at the quick, urgent pace that CIA field work demands. While it's not impossible to make a comedy about the oceans of paperwork and insecure agents that get field work done, putting a hot smirk on it feels a little manipulative given the agency's tendency to destabilize nation states. That said, the hot smirking goes a long way, with Doug Liman injecting the sweaty sexual tension his best work is known for into what could just be an exercise in pulpy action thrills. It's clear Netflix are looking for a new splashy and exciting hit, and they have indeed successfully recruited us. —Rory Doherty
---
20. George & Tammy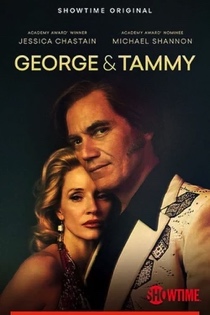 Release Date: December 16, 2022
Creator: Abe Sylvia
Stars: Jessica Chastain, Michael Shannon, Steve Zahn, David Wilson Barnes, Walton Goggins
Genre: Drama
Paste Review Rating: 6.7


From George Jones and Tammy Wynette's first performance together, they had an electric, palpable chemistry, felt from the front row to the rafters. Achingly sweet love songs shot the couple to stardom, and throughout the tumultuous decades of their intertwined careers, they got married and divorced, recorded nine records together, and had their only child, Georgette Jones. Georgette's book, "The Three of Us: Growing Up With Tammy and George," now serves as the basis for Showtime's new miniseries George & Tammy. Reuniting Michael Shannon and Jessica Chastain, the series relies heavily on the actors' own chemistry and the longevity of Jones and Wynette's impassioned lyrics, rather than the strength of its own story. Created by Abe Sylvia (The Eyes of Tammy Faye), George & Tammy attempts to tell another side of their story, one that digs deeper into the crafted mythologies of George Jones and Tammy Wynette to reveal Glenn and Virginia, the two flawed individuals underneath the rhinestone facades. But the series consistently falls flat in this goal, often relegating the troubled stars to hollow representations of drug addiction and alcoholism. Chastain and Shannon only scratch the surface of Wynette and Jones' magnetic connection, but for a little while that's enough to propel the series. —Kristen Reid
---
21. National Treasure: Edge of History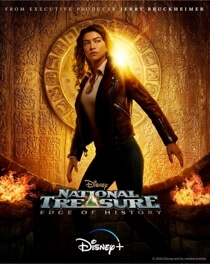 Release Date: December 14, 2022
Creators: Cormac Wibberley, Marianne Wibberley
Stars: Lisette Olivera, Zuri Reed, Antonio Cipriano, Jordan Rodrigues, Jake Austin Walker, Catherine Zeta-Jones, Lyndon Smith
Genre: Adventure
Paste Review Rating: 6.2


First they stole the Declaration of Independence. Then they kidnapped the President of the United States. Now the National Treasure franchise is attempting to pull off another nearly impossible feat: making a good legacy sequel TV show. Enter National Treasure: Edge of History. The Disney+ sequel series continues the story of the National Treasure franchise with a new cast of leading characters. Created by Cormac and Marianne Wibberley, the screenwriters of the first two films, Edge of History exists purely because of the love people have for the original movies. It's hard to create a new protagonist, especially when you're following Nicolas Cage. But Lisette Olivera is a golden find. She stars as Jess Valenzuela, an aspiring cryptographer and devoted puzzle solver. The child of a treasure hunter father and Latin America historian mother, Jess gets caught up in a hunt for a lost Aztec treasure. Olivera' charisma makes Jess an endlessly watchable character. Unfortunately, the same cannot be said for the new supporting characters. Jess's friend group is the worst. They're burdened with such heavy-handed attempts to be modern that it comes off as cringe-inducing. I wanted to get on board so badly, but so far the show isn't a treasure worth searching for. Edge of History needs fun historic riddles with zany characters. But instead the show is just riddled with missed opportunities. — Leila Jordan
---
22. Kindred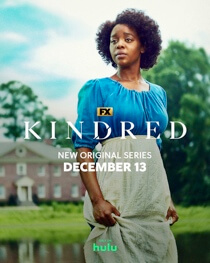 Release Date: December 13, 2022
Creator: Branden Jacobs-Jenkins
Stars: Mallori Johnson, Micah Stock, Ryan Kwanten, Gayle Rankin, Austin Smith, Antoinette Crowe-Legacy, David Alexander Kaplan
Genre: Sci-fi
Paste Review Rating: 5.5
Based on Octavia E. Butler's acclaimed 1979 novel, FX's Kindred is a time-traveling series that uses a science-fiction angle to explore themes of racism, slavery and continued prejudice in our world today. The novel, still taught in schools, continues to resonate—which is why this is seemingly the perfect opportunity to adapt the text for the screen. Showrunner Branden Jacobs-Jenkins (Watchmen) has made subtle changes to Butler's text in an attempt to update it for modern audiences; notably, the TV series has changed the tone of Kindred from an intriguing historical mystery, instead heightening the horror aspects, among many other wrinkles. Dana (Mallori Johnson) is a young Black woman who has recently made a significant life change: moving from New York to Los Angeles in the hopes of becoming a TV scriptwriter. She hasn't even settled into her home though when she starts experiencing a weird phenomenon where she's transported to a 19th-century plantation. Shortly after, Dana will discover she's intricately linked with this plantation, although she cannot stop the phenomenon from happening. Discovering why and how this is happening to Dana is where the story's grand mystery lies. It's a shame that this adaptation is a failure, as Kindred never manages to improve after its intriguing pilot, one that promised a compelling mystery and plenty of tense moments. Instead, the focus is on ancillary characters that are not only obnoxious but lifeless as well, and spends the bulk of the story down on the plantation. Ultimately, this is a mystery that I won't be returning to find out the answers to. —Max Covill
---
23. Dragon Age: Absolution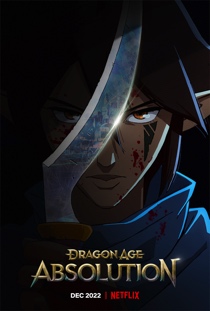 Netflix Release Date: December 9, 2022
Stars: Kimberly Brooks, Matthew Mercer, Phil LaMarr, Ashly Burch, Sumalee Montano, Keston John
Genre: Anime, Fantasy
Rating: TV-MA
In this six-episode animated series inspired by BioWare's Dragon Age game franchise, a group of six thieves—fighters and mages among them—plots to take a blood magic artifact from a stronghold in an enemy nation. But when one of the group betrays the others, things get progressively more complicated, especially as the past of one of the heroes reveals her own ties to the villain. With vibes that mix The Legend of Vox Machina, Carmen Sandiego, and Avatar: The Last Airbender, Absolution uses what's best in both fantasy and heist stories to create a compelling and character-driven narrative that is a delight for both fans of the game and newcomers. —Alana Joli Abbott
---
24. Three Pines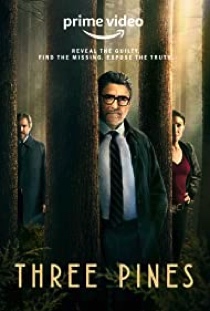 Release Date: December 2, 2022
Creator: Emilia di Girolamo
Stars: Alfred Molina, Rossif Sutherland, Elle-Máijá Tailfeathers, Tantoo Cardinal, Clare Coulter
Genre: Mystery


How many detective novel series are there, really? Hundreds? Thousands? Are there infinite men in coats skulking around crime scenes; do there exist unlimited pairs of world-wearied eyes that see things others can't? Are these detectives all meant to be ill-defined and same-ish, with vague suggestions at psychological issues and personality disorders, so any cultural and sociological landscape can be imprinted on them to suggest that this character, these stories, are unique and independent from the deluge of others? Enter Inspector Armand Gamache (Alfred Molina), who finds himself in the sleepy, charming Quebecois village of Three Pines to solve a perplexing mystery that soon unfolds into another, and another, until crime and secrecy has eventually stained every member of the populace. Throughout this, the legacy of violence against Indigenous Canadians—and especially law enforcement's failure to bring its perpetrators to justice—threads through the story, changing up Three Pines' structure and attempting to sow psychological distress into the main detective character. There's nothing flat-out appalling about Three Pines, but its structural peculiarities and thinly spread characters render a lot of its mystery and intrigue inert. Its main problem is even more simple: it is nigh-impossible to care about a show you've seen millions of times before. —Rory Doherty
---
25. Riches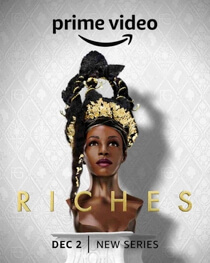 Release Date: December 2, 2022
Creator: Abby Ajayi
Stars: Deborah Ayorinde, Hugh Quarshie, Sarah Niles, Brendan Coyle, Hermione Norris
Genre: Drama


Heavy is the head that wears the crown. For a drama that calls back to that quote in equal parts from Shakespeare's Henry IV, Part 1 and Stormzy's second studio album, Abby Ajayi's Riches on Prime Video explores a power struggles within both the Richards family and Richards' family company after the unexpected death of its patriarch and CEO, Stephan Richards (Hugh Quarshie). With his surviving family already bitterly divided by a literal ocean of differences—two of his estranged children from a previous relationship hail from America; his second family resided with him in England—the new struggle to secure control over the business brings the Richards to an explosive flashpoint. Flaring tensions further, Stephan Richards' will holds surprises, precipitating an avalanche of personal and professional reveals that change the course of the entire family's future. Over six episodes, Riches largely operates as a fizzy workplace drama that spills outside the boardroom, centering high stakes Black capitalism at the core of its identity. Riches gives a little bit of everything. A little soap, a little seriousness, a little serial investigation: The show offers the viewer different things depending on mood. It gives sexy romps next to flashes back to challenging childhood memories. There are galas and nightclub bathrooms. If the characters' journeys mirror the show, life full of wealth is well worth a fight. Riches may make you even question the value in fighting fair. But like the money earned from Flare and Glory, crowns can be a flawless head of hair, or even the head upon your shoulders. The women who win have the smarts. And the flare and glory of winning that crown give Riches' leading ladies their best accessory yet. —Katherine Smith
---
26. Willow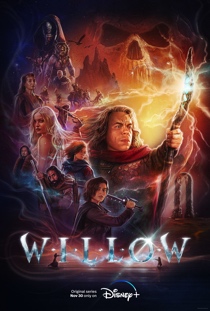 Release Date: November 30, 2022
Creators: Jonathan Kasdan, George Lucas
Stars: Warwick Davis, Ellie Bamber, Ruby Cruz, Erin Kellyman, Tony Revolori, Amar Chadha-Patel, Dempsey Bryk
Genre: Fantasy
Paste Review Rating: 7.4


In the newest Disney+ revival, the fantasy movie Willow has been brought back to life. Having previously thought they'd destroyed the ancient evil, Willow and Queen Sorsha must continue to protect the prophesied child, Elora Danan. They decide the best course of action is to keep Elora's true identity hidden away from everyone, including Elora herself. Complete with a new cast of attractive young people and passable, if generic settings and designs, Willow exists in its own little fantasy niche. In most ways, Willow doesn't choose to compete with other legacy franchise series like House of the Dragon or The Rings of Power, and it's all the better for it. It's a lively fantasy show that will certainly have its admirers. —Max Covill
---
27. Irreverent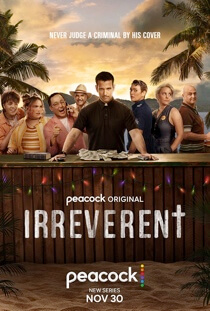 Release Date: November 30, 2022
Creator: Paddy Macrae
Stars: Colin Donnell, Kylie Bracknell, Ed Oxenbould, Briallen Clarke, Wayne Blair, P. J. Byrne
Genre: Crime comedy
Paste Review Rating: 6.0


The plot of Peacock's new comedy Irreverent will feel familiar to you, if only distantly: a streetwise American tied in with the Chicago mob gets unlucky, crosses some powerful people, and is forced to flee. He winds up in Australia, where another set of coincidences forces him to assume the identity of a reverend who was just about to start working in a small town in the middle of nowhere. His immediate plans are self-serving, but circumstances force him to remain in town, and he starts caring about the people and ends up actually being a pretty decent reverend. All the while, his past life chases him, and his old enemies close in. If that's not the exact plot of some previous show, it's at least a paint-by-numbers simulacrum of something we've seen in various forms, and you can almost imagine the moment when it was pitched, and how safe it must have sounded. I suspect there won't be much audience for this, but if that audience exists, it's the kind who view good television as something that can comfortably exist in the background without arousing much in the way of feeling. It's clear that the creators of Irreverent never bothered to challenge themselves very much, and if their show finds a demographic…well, it will be their people. Amen. —Shane Ryan
---
28. Wednesday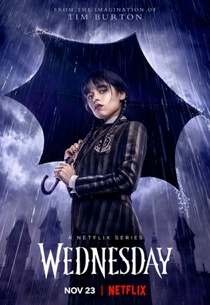 Netflix Release Date: November 23, 2022
Creator: Alfred Gough, Miles Millar
Stars: Jenna Ortega, Emma Myers, Gwendoline Christie, Riki Lindhome, Christina Ricci, Jamie McShane, Hunter Doohan, Percy Hynes White, Catherine Zeta-Jones, Luis Guzmán
Genre: Fantasy, Teen
Rating: TV-14
Ever since their 1938 debut in The New Yorker, the Addams Family have long been considered a pop culture staple as they've cemented their presence in all sorts of comics, animated television shows, and full-length feature films. The dark and kooky nature of family members Gomez, Morticia, Wednesday, and Pugsley have long provided a more eccentric form of entertainment, yet they remain timeless within the public sphere. Perhaps the most compelling of them all is little Wednesday Addams, the sinister child of woe most recognized by her classic braids, dry wit, and disturbing love for violence. It makes complete sense, then, that Tim Burton—master of all things macabre—would attach his name to Netflix's new series dedicated to this goth icon. Wednesday is a supernatural horror-comedy series that answers one essential question: What does Wednesday Addams look like as a teenager? After getting expelled from public school for releasing piranhas in the pool, a 16-year-old Wednesday (Jenna Ortega) is shipped off to Nevermore Academy, a preppy boarding school for Outcasts. Nevermore boasts a variety of nutty characters, serving as a haven for anyone different or harboring special abilities, including vampires, werewolves, gorgons, and sirens. The most compelling aspects of the show are in the season's exploration into Wednesday's relationships with those around her, which she finds particularly challenging to navigate as it's so vehemently against her independent life philosophy. — Dianna Shen
---
29. Echo 3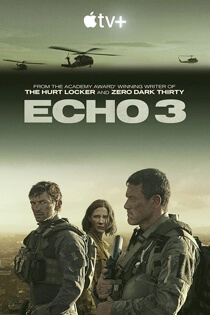 Release Date: November 23, 2022
Creator: Mark Boel
Stars: Michael Huisman, Luke Evans, Jessica Ann Collins, Elizabeth Anweis
Genre: Action, Thriller


Among his other credits, the former journalist Mark Boal has written Zero Dark Thirty and The Hurt Locker, and that alone probably tells you a lot of what you can expect from Echo 3, the new show he created for Apple TV+. First off, it's edge-of-your-seat drama, with interest at every moment, and the kind of show that's bound to succeed. Second, there will be plenty of people who don't love its politics. This is a story about two Delta Force operatives trying to rescue a loved one in the jungles of Colombia, and while there is no overt hero worship here—they're imperfect people outside of combat, and even within combat they sometimes make egregious errors—the tone is similar to Boal's previous projects in that beneath the surface there is a sense that, for all their flaws, they are still demi-gods. We meet Amber Chesborough (Jessie Collins), a scientist who is in the Colombian jungles to conduct research into the medical benefits of rare psychedelics. She and her team are being held at gunpoint, though we don't exactly know why. The action then jumps back to her wedding day, when she marries Prince (Michael Huisman), a delta force operative and the son of a Washington D.C. bigwig. She seeks reassurance from her brother Bambi (Luke Evans), another delta force operative and Prince's friend. These three are the triangle at the heart of Echo 3, and they're each tremendous in their own ways. It's a rare show that manages to balance riveting action with an almost poetic rhythm, but the contrasts exist in concert here, and broadly, this is yet another show that proves how far Apple TV+ has gone beyond its competitors in greenlighting great television. —Shane Ryan
---
30. Welcome to Chippendales
Release Date: November 22, 2022
Creators: Robert Siegel
Stars: Kumail Nanjiani, Murray Bartlett, Annaleigh Ashford, Juliette Lewis
Genre: Drama
Paste Review Rating: 9.0
While most people are familiar with the Chippendales brand many don't know much about its dark history and its appeal seemed limited for a television series. After all, how interesting could the story of a bunch of oiled up dudes dancing around in g-strings possibly be? Then I viewed the premiere, got hooked, and binged all eight episodes of the limited series over two days. Welcome to Chippendales is surprisingly humorous, fits squarely in the truth-is-stranger-than-fiction genre, and is a flat out addictive drama. —Terry Terrones
---
31. Fleishman Is in Trouble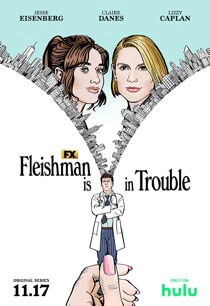 Release Date: November 17, 2022
Creators: Taffy Brodesser-Akner
Stars: Jesse Eisenberg, Lizzy Caplan, Claire Danes, Adam Brody
Genre: Drama
Paste Review Rating: 9.0
The game of Fleishman Is in Trouble is one of focus. In the central character of Toby Fleishman, Jesse Eisenberg's New York City liver doctor who is going through a divorce in his 40s, we are given ample time to see how he's feeling—while the emotional hurdles of the female characters like his ex-wife (Claire Danes' Rachel) and college friend Libby (Lizzy Caplan) are pushed to the background. It's only too late that we see which Fleishman is in trouble. It's a murder mystery where the narrator did it all along, told through the lens of middle-aged malaise. It won't work for everyone, but for those the series (and the book it was based on) are meant for, it will resonate hard —Whitney Friedlander
---
32. 1899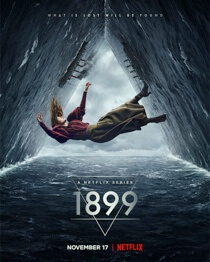 Netflix Release Date: November 17, 2022
Creator: Jantje Friese, Baran bo Odar
Stars: Emily Beecham, Aneurin Barnard, Andreas Pietschmann, Miguel Berardeau
Genre: Mystery, Supernatural Thriller
Rating: TV-MA
Jantje Friese and Baran bo Odar have earned patience. The German creators of the cult mystery-thriller Dark forced their viewers to trust them. Through three seasons of Dark very little made sense, as Friese and bo Odar kept a growing audience largely, well, in the dark. With their new Netflix show, 1899, the creators follow the same path, crafting a world shrouded in mystery, and often, confusion. With a massive ensemble of European actors, the mystery series follows a ship heading towards America. When encountering another vessel that had been missing for several months, the captain, Eyk (Andreas Pietschmann), decides to investigate, setting off a sea of events which make little to no sense at first glance. Pietschmann, a Dark alumnus, commands the majority of scenes alongside Emily Beecham, the latter of whom plays an English passenger who is central to the story Friese and bo Odar attempt to tell. Both seem more than up to the task, as does the rest of this large cast, composed of characters speaking their own native languages—a disconnect both internal and external when watching 1899. For first-time watchers of Friese and bo Odar, 1899 might be too discombobulated to enjoy. It will lose viewers with its lack of satisfying answers, and its disconnected language gamble. But the mystery shifts and buzzes when given time and energy. It snatches at you, gnaws at you, wants to nestle inside your mind as you await the next episode, even if the story is as jumbled as many have experienced. It remains to be seen what this mystery is all about, but I'll continue to be on this journey. Friese and bo Odar have earned my, and many others', patience. —Michael Frank
---
33. The Santa Clauses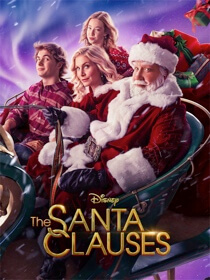 Release Date: November 16, 2022
Creators: Jack Burditt
Stars: Tim Allen, Elizabeth Mitchell, Elizabeth Allen-Dick, Devin Bright, Austin Kane, Matilda Lawler, Rupali Redd, Kal Penn
Genre: Comedy, Fantasy
After three movies, the last of which premiered in 2006, Tim Allen is back in this six-episode series which finds Allen's Scott Calvin ready to retire from being the jolly old elf and focus on his family. Of course things don't go according to plan and soon enough Scott will need to return to his sleigh. Elizabeth Mitchell is also back as Calvin's wife Carol, aka Mrs. Claus, and Allen's real life daughter Elizabeth Allen-Dick joins the cast as Calvin's daughter Sandra. And, of course, David Krumholtz returns as Bernard the elf. —Amy Amatangelo
---
34. Tulsa King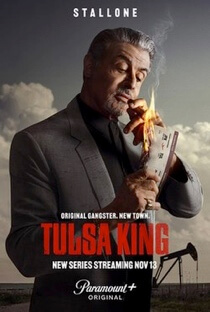 Release Date: November 13, 2022
Creator: Taylor Sheridan
Stars: Sylvester Stallone, Max Casella, Domenick Lombardozzi, Vincent Piazza, Andrea Savage, Martin Starr
Genre: Crime drama
Paste Review Rating: 7.1


The premise of a mafia show starring Sylvester Stallone and written/directed by Taylor Sheridan, the man who gave us brilliant films like Sicario, Wind River, and Hell or High Water—and even the eminently watchable and occasionally great Yellowstone—seemed almost too good to be true, and I'm sorry to bear the bad news that, well… it absolutely is. The reality of Paramount+'s Tulsa King doesn't match up to the promise, and that has to be the headline here. But if you're in the market for Stallone in a role that can best be described as "Jack Reacher, but old and Italian," you're going to have some fun. And in the current TV landscape, you could do a lot worse than a good time. Stallone looks amazing for 76, more muscular and youthful than he has any right to be, but his acting has not necessarily improved with time. He carries himself in Tulsa King with a kind of grinning machismo, and he's still got that brutish charm you remember, but there's also a rigidity when he's playing it serious, and his words don't flow with the rough poetry of the old days. As the mobster Dwight Manfredi, who kept his mouth shut for 25 years in prison to protect his people, he comes off less like an actual character and more like an out-of-practice actor trying to act. That inevitably lowers the stakes from the start, and creates the immersion problem—it's hard to actually get into this show, because on some level it all feels a little goofy. —Shane Ryan
---
35. Mammals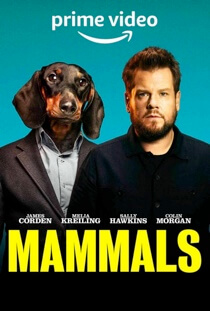 Release Date: November 11, 2022
Creators: Jez Butterworth, James Richardson
Stars: James Corden, Melia Kreiling, Colin Morgan, Sally Hawkins
Genre: Comedy, Drama


Every Redditor's favorite punching bag James Corden stars as a renowned chef whose pregnant wife (Melia Kreiling) has been keeping secrets. With music by Blur's Graham Coxon and a supporting cast that includes Sally Hawkins, Colin Morgan and Tom Jones playing himself, the six-episode first season got mixed reviews.
---
36. The English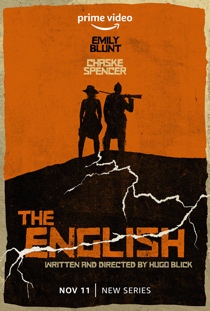 Release Date: November 11, 2022
Creator: Hugo Blick
Stars: Emily Blunt, Chaske Spencer, Rafe Spall, Toby Jones, Tom Hughes, Stephen Rea, Valerie Pachner, Ciarán Hinds
Genre: Western


In the new Hugo Blick-directed Prime Video series The English, Emily Blunt plays Lady Cornelia Locke—competent, self-assured character, tougher by far than your average man or woman, who finds herself thrust into the almost unreal hostility and violence of the old American west. She's on a mission to avenge her dead son, but though she's greeted by almost constant bloodshed and the darkest sides of humanity, she seems almost unaffected. She'll shoot, she'll kill, and a moment later she'll be laughing as she has a picnic in an impossibly elegant dress. Blunt stars alongside Chaske Spencer as Eli Whipp, an American Indian who has just finished work as an army scout. They cross paths under horrendous circumstances, and Lady Cornelia convinces him to start with her toward Wyoming territory. He just wants a piece of land—which everyone likes to remind he'll never have, due to his skin—while she's out for vengeance, the circumstances of which are cloudy at the start. This is a show of gorgeous western vistas, with the shot of a lone rider framed from the side against a sunset horizon a particular favorite (so much so that it almost becomes a mannerism). There's a hint of Terrence Malick poetry in here, although far more literal and less committed, and at its best, it's visually appealing. There are great acting turns, too, particularly by Toby Jones—who in a very short, one-episode arc steals every scene he's in. Spencer, as Whipp, is laconic to the point of cliche, the American Indian version of every quiet-tough-guy-with-a-heart-of-gold you've seen in westerns since they first started making westerns. But within that context he's a solid presence, and Blunt is her usual capable self. In both cases, though, there's something naggingly shallow about the characters—entirely due to the writing—that puts a ceiling on the show's quality. This is not a superficial shoot-em-up, but it also never captures the aching melancholy of seminal western TV series like Lonesome Dove. —Shane Ryan
---
37. The Calling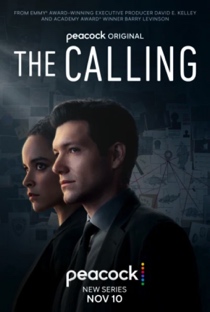 Release Date: November 10, 2022
Creator: David E. Kelly
Stars: Jeff Wilbusch, Juliana Canfield, Karen Robinson, Michael Mosley, Tony Curran
Genre: Police drama
Paste Review Rating: 6.6


The Calling is a sincere, high-brow detective show engaging with real ideas, with stalwarts of old-era entertainment behind the camera, ready to prop up Peacock's original content—and it's the most aggressively average show out there. Showrunner David E. Kelley has sanded down most of his comedic instincts but retained just enough of his peculiar character-writing in adapting the Avraham Avraham novels, centering on the titular Jewish Orthodox NYPD detective, played by Isreali-German actor Jeff Wilbusch. He's aided by his new partner Janine (Juliana Canfield), who's fascinated by the deep spirituality and alternative methods Avraham solves crimes with, which are regarded with an irritated if respectful eye-rolling from Detective Malzone (Michael Mosley, for once not playing a piece of shit) and Captain Davies (Karen Robinson). Avraham doesn't do it by the books, but he does get the job done. It's Avraham's unique police work that helps The Calling stand out. His deep understanding of morality and human nature helps him hone in on motivation and instincts to a startling degree, while his intense interrogations have him boring into a suspect's soul to unravel them from the inside. But The Calling never stops feeling small in its execution—both mysteries restrict themselves to two couples/families as their suspects, flitting back and forth until one is exhausted and a clear, unsurprising culprit is found. Another attempt at changing the game; another example of the bar staying stagnant. —Rory Doherty
---
38. Blockbuster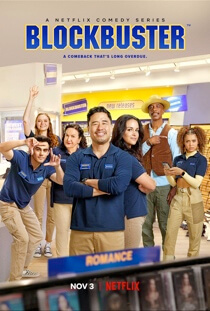 Release Date: November 3, 2022
Creator: Vanessa Ramos
Stars: Randall Park, Melissa Fumero, Olga Merediz, Tyler Alvarez, Madeleine Arthur
Genre: Comedy
Paste Review Rating: 3.4


The easiest way to describe Blockbuster, a workplace comedy set in America's final store of the titular video rental chain, is "inoffensive." It's not very funny, or clever, or engaging, but the cast know how to act and the camera stays upright, so there's nothing objectionable about letting it play on. The more accurate way to describe Blockbuster would be "shameless." Its producer, Netflix, is largely responsible for making Blockbuster redundant, and the show repeatedly calls attention to Blockbuster's appeal as a homely, personal service that fosters connection between movie-lovers. It goes as far to name drop Amazon as a big, unfriendly corporation, and mention how algorithms can "suck it"— meanwhile, the spectre of Netflix's asphyxiating influence looms over everything like a shadowed vampire toying with its prey. There's no sense of anarchy in Blockbuster. Nor tension, not warmth; it's a shallow, tiresome journey that isn't courageous enough to dip its toes into the wacky, unhinged potential of working in an unsupervised relic. —Rory Doherty
---
39. The Devil's Hour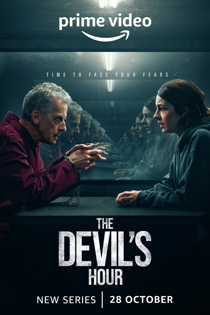 Release Date: October 28, 2022
Creators: Tom Moran
Stars: Jessica Raine, Peter Capaldi, Nikesh Patel, Alex Ferns
Genre: Thriller


Jessica Raine (Becoming Elizabeth) stars opposite Peter Capaldi as a social worker with insomnia who gets caught up in the hunt for a serial killer. The psychological thriller has already been picked up for two more seasons.
---
40. Drink Masters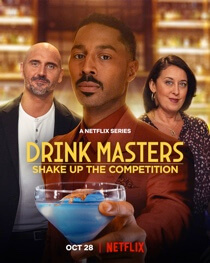 Netflix Release Date: October 28, 2022
Creators: Tim Warren, Matthew Hornburg
Stars: Tone Bell, Julie Reiner, Frankie Solarik
Genre: Reality competition
Rating: TV-MA
A cocktail/mixology competition show that evokes the likes of Masterchef is an idea that seems obvious enough in hindsight that we rather wonder why it hasn't already been done before—perhaps the more sinful association of hard liquor is a harder sell than watching contestants sear a filet for the 10,000th time. That novelty helps make Drink Masters a bit more fresh and unusual than other, similarly structured shows—we just haven't seen many pieces of media like this, where creatives are competing over the best negroni or New York Sour. The drinks are legitimately impressive, though they run toward the fanciful—the fact that contestants are given an hour to prepare a cocktail means that time is inevitably spent on absurdly complex preparations and cookery that the home cocktail enthusiast will likely never try to replicate, meaning that Drink Masters doesn't supply a lot of practical inspiration for home cocktails. At the same time, the judging can be a bit on the obnoxious side, but the visually resplendent cocktails were the real stars here, anyway. —Jim Vorel