Netflix Is Keeping Friends … and Paying $100 Million to Do So
The streamer reportedly tripled its yearly licensing payment to keep the show through 2019
Image via TBS/YouTube
TV
News
Netflix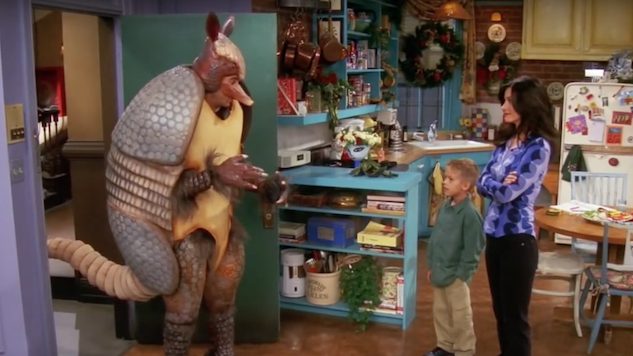 Central Perk loyalists everywhere were thrilled when Netflix announced that the (entirely impossible) Manhattan sitcom Friends would remain on the streaming platform for 2019, quelling rumor-fueled fears that it would leave at the start of the new year.
The Holiday Armadillo has granted your wish: "Friends" will still be there for you in the US throughout 2019 pic.twitter.com/Yd0VqRzk3r

— Netflix US (@netflix) December 3, 2018
Following a Tuesday report from the New York Times, it has become quite evident that this is no gift from friendly neighborhood holiday armadillo but rather a result of the $100 million the streaming giant handed over to license Friends for 2019.
Previously, Netflix has licensed the show for a yearly $30 million, less than one-third of what it's paying to continue streaming the show through 2019 alone. This steep elevation reflects the increased competition in the streaming world, with more and more services rewiring their operations to join in on the fun, including Disney, Viacom, NBC Universal, CBS and AT&T, to name a few. Only the strongest streamers will survive, with their success likely depending on both original content and fan-favorites like Friends.
The Friends situation is complicated by its ownership, currently held by WarnerMedia. As of June, WarnerMedia is owned by AT&T, one of the aforementioned companies clambering for a foothold among the streaming mania. The chances that Netflix continues carrying Friends past 2019 are slim, especially when one considers both AT&T's partnership with streamer Hulu and the company's recently announced plans for an on-demand streaming service.
Regardless, revisit the holiday armadillo below and take comfort in the fact that, for now at least, Friends and Netflix are most certainly not on a break.