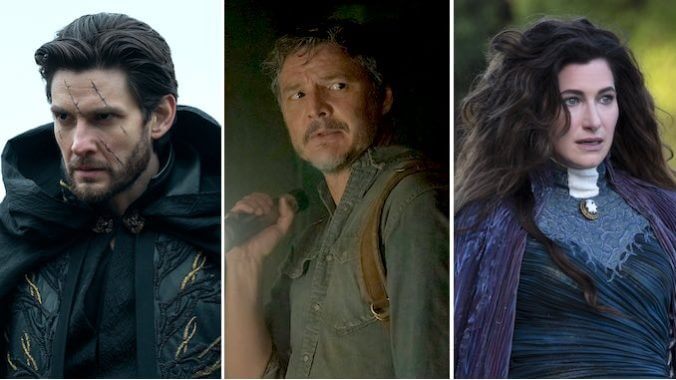 The only constant in life is change. And Peak TV! Though we've barely started 2023, the virtual dial is already stacked with TV shows demanding our attention. Fortunately for our binge habits and unfortunately for our free time perhaps (or New Year's resolutions to lessen our screen time), a ton of them look really good.
Below, Assistant TV Editor Anna Govert and I have put together a list of 23 series—both new and returning—that we're looking forward to this year, in order of premiere date:

The Last of Us
Network: HBO (Streaming on HBO Max)
Premiere Date: January 15
Status: New
Video game adaptations haven't had a very good track record in movies or on TV, with many unsure whether to go for four-quadrant appeal or stick to what fans already love. It's a tough line to walk, but hopes are high that maybe The Last of Us will actually succeed in making it happen. The number of pitches I've received from those eager to write something, anything about it shows how popular the game is, and how much it has resonated with players. The HBO series will expand that already strongly narrative-driven story (about survivors of a plague that ravages humanity) by spending even more time with its beloved characters and their plight. With Craig Mazin (Chernobyl) at the helm and Pedro Pascal and Bella Ramsey leading a compelling cast, this one has the makings of a winner. —Allison Keene
---
Wolf Pack
Network: Paramount+
Premiere Date: January 26
Status: New Series
Despite premiering on the same day as the highly anticipated Teen Wolf: The Movie, no, Wolf Pack is not actually a part of the Teen Wolf universe. Instead, Wolf Pack is simply a return to the teenage werewolf genre for series creator Jeff Davis, and a return to supernatural TV for series star Sarah Michelle Gellar. Premiering nearly 26 years after Buffy the Vampire Slayer's debut on The WB, you could sell Wolf Pack on the promise of Sarah Michelle Gellar's inclusion alone, but the premise of the show sounds incredibly intriguing as well: a quad of teenagers are inexplicably bonded after a wildfire in the California wilderness awakens a terrifying supernatural creature. Based on the novel of the same name, Wolf Pack sounds like the perfect way to kick off 2023 in classic supernatural-teen-drama fashion. —Anna Govert
---
Poker Face
Network: Peacock
Premiere Date: January 26
Status: New Series
Already craving more Rian Johnson mysteries after the delight that was Glass Onion? Look no further than Poker Face, Johnson's newest mystery-comedy series premiering on Peacock in January. The series will follow Natasha Lyonne's Charlie Cale, a former casino worker with the ability to tell when someone is lying, as she hits the road, encountering crimes along the way that she just can't resist solving. The 10-episode season will follow a crime-of-the-week style format (a structure long-ditched by most streaming offerings) as Charlie bounces from place to place with the kind of messed-up luck only the likes of Jessica Fletcher could admire. —Anna Govert
---
The Mandalorian
Network: Disney+
Premiere Date: March 1
Status: Season 3
Two words: Baby Yoda. Or one word: Grogu. The ending of The Mandalorian Season 2 left us with a big question mark about where the story might go next, with our beloved space baby leaving his adopted space daddy to go train with Luke Sywalker. Thankfully, the only good thing to come out of the Book of Boba Fett was the reunification of lone wolf Mando and cub Grogu, suggesting that while Season 3 will almost certainly be filled with familiar hijinks and 'member berries, most importantly it will feature The Adventures of Space Dad and Son. —Allison Keene
---
Daisy Jones & The Six
Network: Prime Video
Premiere Date: March 3
Status: Miniseries
Based on the novel by Taylor Jenkins Reid, Daisy Jones & The Six is just the first of the upcoming Reid adaptations in the works. Brought to the screen by A League of Their Own's Will Graham and The Disaster Artist writer Scott Neustadter as co-showrunners, the Prime Video limited series follows a Fleetwood Mac-esque band, Daisy Jones & The Six, as they finally agree to tell the story of how the band imploded at the height of its fame. Sure to be filled with incredible original music (it's rumored that Phoebe Bridgers has aided in creating the band's sound) and striking performances from leads Riley Keough (Daisy Jones) and Sam Claflin (Billy Dunne), Daisy Jones & The Six promises a 70's-tinged dream that quickly devolves into a drama-filled nightmare. —Anna Govert
---
Shadow and Bone
Network: Netflix
Premiere Date: March 16
Status: Season 2
Even as someone unfamiliar with the book series on which it's based, I was captivated by the first season of Shadow and Bone, particularly the Crows' storyline. Granted, I'll watch any fantasy TV show—or at least give it a shot—but Shadow and Bone did a nice job of world building and introducing a lot of new characters in ways that not only made them immediately memorable, but kept the stakes high. Do I remember anything about the central conflict almost two years since the show first premiered? No, but that's what "previously ons" are for. I'm excited to dive back in. —Allison Keene
---
Yellowjackets
Network: Showtime
Premiere Date: March 24
Status: Season 2
A network that was once a strong player in the zeitgeist has since fallen on hard times. Showtime needs a hit. And it got one, unexpectedly perhaps, with the dual timeline, high-school soccer-playing, dark secret keeping, maybe cannibalistic Yellowjackets. Both a '90s-soaked delight and a present-day creepfest, the show is not only full of drama but boasts one of the best female ensembles on TV. Yes there's a big mystery box aspect, but most of that really comes down to who is going to be cast as the girls we haven't met in the present timeline yet. To wit, the new season will introduce Lauren Ambrose as Adult Van, another coup for the series, and we can't wait to see what new mysteries and horrors await—not to mention whatever the hell Misty is up to next. Showtime is back, baby! —Allison Keene
---
Succession
Network: HBO (Streaming on HBO Max)
Premiere Date: Spring 2023
Status: Season 4
There are two things to be excited about when it comes to Succession. One: how will the Roy siblings humiliate and debase themselves now? And two: what new memes await? Something the show is perhaps not praised for enough, though, is how it makes us peasants actually care about these spoiled brats and their kingdom squabbles. When Kendall broke down in front of his brothers and sisters, it was genuinely moving. When Tom screwed everyone over and we saw Shiv's face, it stung. These are the moments that keep us watching, through all of the nihilistic darkness of the show's larger implications, and by god I can't wait to see what these sick slime puppies get up to next. —Allison Keene
---
Gen V
Network: Prime Video
Premiere Date: TBD
Status: New Series
Have you ever watched an episode of The Boys, with its f—ed up violence, unhinged sexuality, and undeniable villany and thought, but what if they were hormonal college kids? Well, Gen V seeks to satiate that need in this The Boys spin-off from Prime Video. Taking place at the Vought International-run college for superpowered beings, the series seems to mix The Hunger Games-level bloodthirsty competition with Euphoria-level teen angst as it follows a group of Supes aiming to secure their spot at the top of their class. —Anna Govert
---
Love & Death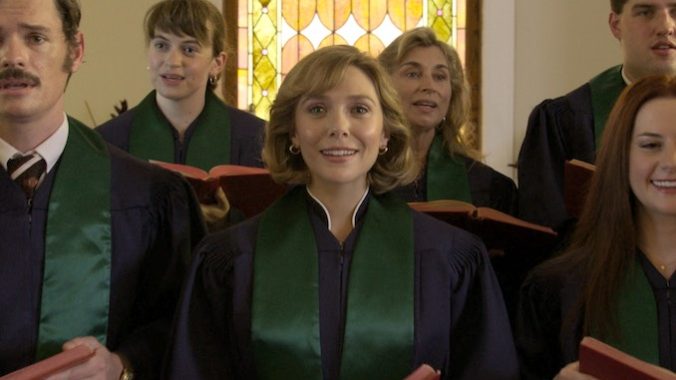 Network: HBO Max
Premiere Date: TBD
Status: Miniseries
HBO Max's latest foray into fictionalizing true crime, Love & Death follows Elizabeth Olsen as Candy Montgomery, a classically Texan housewife who was accused of the murder of her friend Betty Gore in 1980. HBO Max's logline for the series simply reads: "Two church going couples, enjoying small town family life in Texas, until somebody picks up an axe." Love & Death is a limited series based on a book and a collection of articles run in Texas Monthly, and due to its 'based on a true story' nature, it's sure to be a difficult watch—as well as an acting showcase for Olsen's return to TV post-WandaVision. —Anna Govert
---
Justified: City Primeval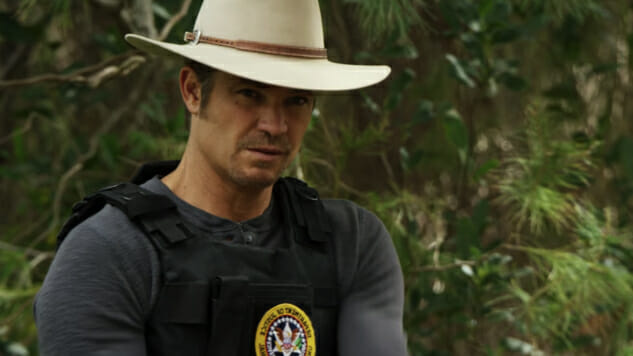 Network: FX (Streaming on Hulu)
Premiere Date: TBD
Status: Old dog, new tricks
There are few TV shows that end on their own terms and even fewer that craft perfect finales that stick with us for years and years. Justified is such a one, with its now-iconic ending of "we dug coal together" that said it all. To return to the story is a gamble, and yet, perhaps worth the risk. Something that might make it all actually work, besides the return of Timothy Olyphant as Raylan Givens, is that the Kentucky storyline is done. Raylan is back in Miami, where he started the series, and where so much of his time is spent in Elmore Leonard's novels. What will remain the same, though, is that our dear, charming marshall will still be hunting lowlifes and bringing them to justice as only he can. —Allison Keene

---
The Afterparty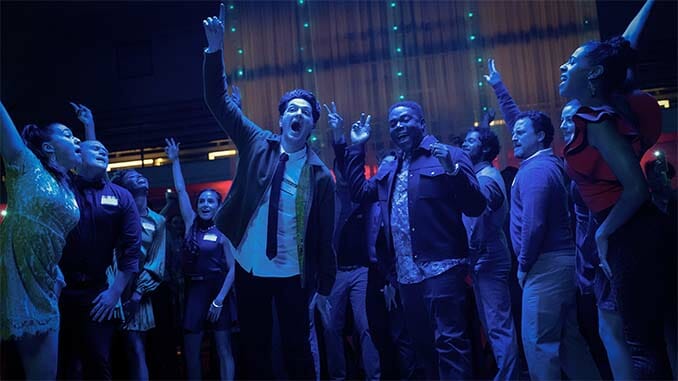 Network: Apple TV+
Premiere Date: TBD
Status: Season 2
A surprise hit of 2022, The Afterparty took a well-worn drama setting (class reunion) and a classic murder plot (the death of the party's host) and made it feel entirely fresh. Leaning hard into its weekly release schedule, each episode was not only presented from a different party goer's POV, but the entire style of the show changed based on who was front and center. It also managed to have a marvelously satisfying finale. With another stellar cast lined up and a new crime to solve for its new season, let's hope lightning strikes twice. —Allison Keene
---
Agatha: Coven of Chaos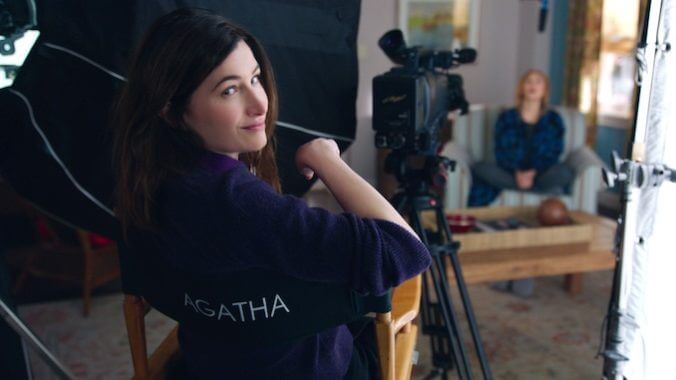 Network: Disney+
Premiere Date: TBD
Status: New Series/Miniseries
After WandaVision's success (both with audiences and during awards season), it was only a question of who would be the first character to get a spin-off, and, of course, it was Agatha all along! Starring Katheryn Hahn as the titular witch Agatha Harkness, the rest of the details about the series have been pretty well locked down, as is often the case with the MCU's Disney+ offerings. Rounding out the cast is Heartstopper's Joe Locke, former Broadway star Patti Lupone, and non-MCU-Marvel-show Legion alum Aubrey Plaza, making for a stacked cast of intriguing new faces in the Marvel Cinematic (er—Television?) Universe. —Anna Govert
---
Reservation Dogs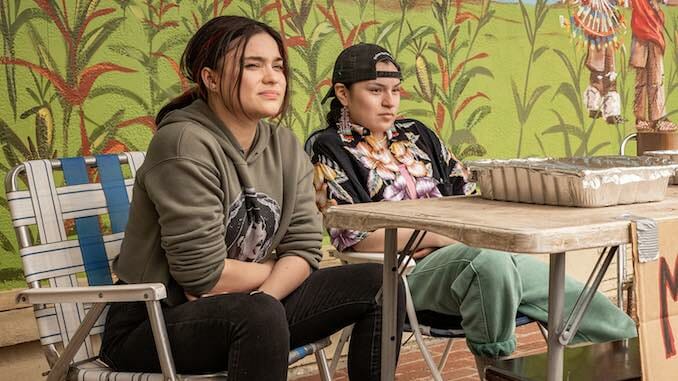 Network: FX (Streaming on Hulu)
Premiere Date: TBD
Status: Season 3
One of TV's most unique and affecting series—that's also utterly hilarious—ended its second season in a reflective mood. Our Oklahoma teens made their way to California, at last, and said goodbye to their precious friend. Yes it all came on the heels of a number of disasters (including no sense of how they might make it home), but in the end that mattered less than the simple fact that they were together. Reservation Dogs is an informative look at modern Indigenous culture that never once feels like TV vegetables. It's vibrant, inclusive and pointedly exclusive, and haunting. Led by four outstanding young actors, whatever the future holds for our Rez Dogs will be bright. —Allison Keene
---
What We Do in the Shadows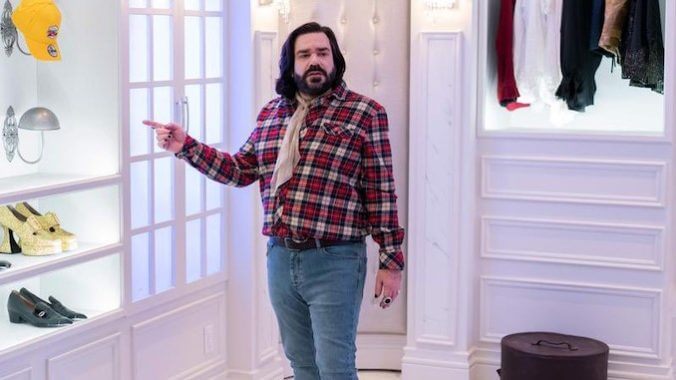 Network: FX
Premiere Date: TBD
Status: Season 5
In June of last year, FX renewed their vampire mockumentary hit What We Do in the Shadows for a fifth and sixth season, with the fifth season of the show assumed to be releasing sometime this year. After making a number of our best of 2022 lists last year (and flooding the Internet with more incredible Matt Berry pronunciations), it's no doubt that WWDITS will continue to be just as delightful, hilarious, and heartfelt when it returns this year. —Anna Govert
---
Barry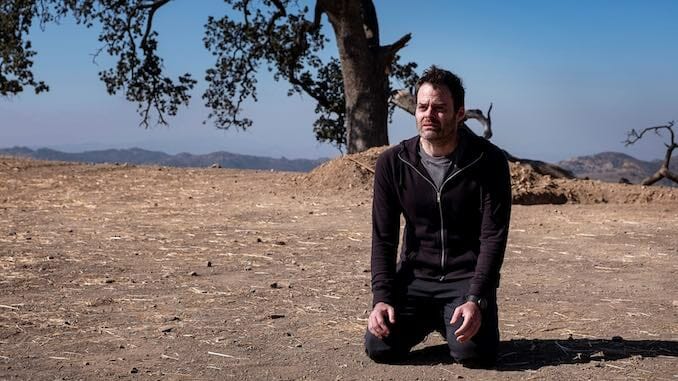 Network: HBO (Streaming on HBO Max)
Premiere Date: TBD
Status: Season 4
There are three things that make Barry so great: a unique premise, incisive commentary on LA and the entertainment industry, and artfully crafted directing that makes each episode pop. These, along with the show's stellar cast, hold everything together as the writing takes us to both the heights of absurdity and depths of human pain. It might be the biggest rollercoaster on television, impossible to predict, yet thrilling at every turn. Season 3 made it clear that Barry is not a man who we should want to see redeemed, or who even can be. In fact, he may be at the end of the road. But he's not a traditional antihero. Nothing about Barry is traditional. And with star Bill Hader also set to direct the entirety of the new season, my delight in what's to come could not be higher. —Allison Keene
---
Riverdale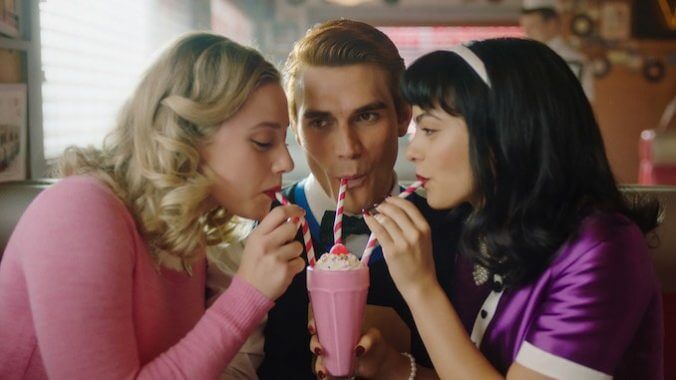 Network: The CW
Premiere Date: TBD
Status: Final Season
After six seasons of jingle jangle, serial killer genes, and the epic highs and lows of high school football, The CW's dark and twisted take on Archie Comics is finally coming to an end. The show's final season, which will pick up immediately after Cheryl's attempt to explode the comet heading straight for Riverdale sent the entire Riverdale universe spiraling back into the 1950's, will see its once time-jumped cast return to their teenage selves, making for the series' most comic-accurate (and campy) season yet. While 2022 was a great year for teen TV, Riverdale's final outing marks the closing of a chapter for bonkers, 20-something-episodes long storytelling in the teen and young adult realm that we may never get back. —Anna Govert
---
Ironheart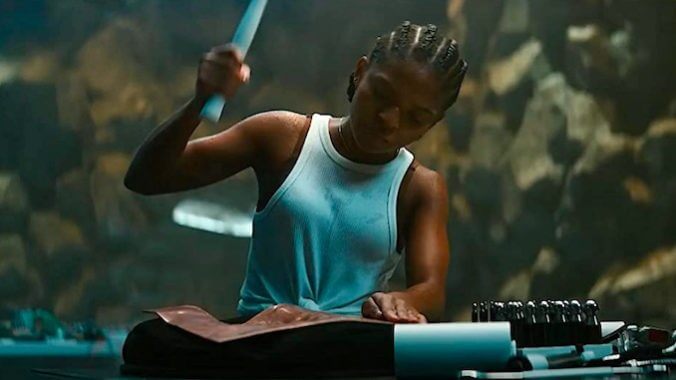 Network: Disney+
Premiere Date: TBD
Status: New Series/Miniseries
After her first appearance in Black Panther: Wakanda Forever last fall, Riri Williams, played by Dominique Thorne, will return to our screens in her upcoming Disney+ series. Much like Agatha: Coven of Chaos, little is known about Ironheart, but the show's six episodes will be a continuation of Riri's storyline from Wakanda Forever. While most cast members' characters are being kept under wraps, like RuPaul's Drag Race alum Shea Couleé's role, In the Heights' Anthony Ramos is confirmed to be playing series villain The Hood. —Anna Govert
---
The Fall of the House of Usher
Network: Netflix
Premiere Date: TBD
Status: New Series
There was a time not so long ago when the average TV viewer didn't know what a showrunner was, much less their individual names. But now Ryan Murphy, Shonda Rimes, Tyler Sheridan, and other hit makers have seen their prolific television storytelling embraced by mainstream fan followings, who meet each new project with devoted fervor. In a more niche space, the same can be said for Mike Flanagan, whose horror miniseries on Netflix continue to strike a haunting chord with viewers. While Midnight Club didn't quite live up to the heights of Midnight Mass, Flanagan devotees (myself included, scaredy cat though I am!) are extremely delighted to see his upcoming take on Edgar Allen Poe's Fall of the House of Usher, before Flanagan moves on to Amazon Prime to tackle The Dark Tower. Expect many long monologues and philosophical musings in between the frights. —Allison Keene
---
Masters of the Air
Network: Apple TV+
Premiere Date: TBD
Status: Miniseries
I'm confident in saying that anyone who sees Band of Brothers (2001) is changed by it. If you aren't crying over "Bastogne" or agreeing that maybe this group of individuals really were the Greatest Generation, I don't know what to do with you. The miniseries is among the best ever produced, and when watched now acts as a who's who of now-famous Hollywood actors. Though The Pacific (2010) didn't ignite as much passion and devotion from viewers as the chronicle of the European theater of WWII, Steven Spielberg and Tom Hanks are completing the trilogy, as it were, and exciting all Top Gun fans by focusing on the US Air Force for the third installment. Starring Austin Butler, Callum Turner, Barry Keoghan, Fionn O'Shea, Anthony Boyle, Nate Mann, and Raff Law, and directed by Cary Fukunaga, Dee Rees, Anna Boden, Ryan Fleck, and Tim Van Patten, this is going to be an epic that cannot be missed. —Allison Keene
---
All the Lights We Cannot See
Network: Netflix
Premiere Date: TBD
Status: New series
Based on Anthony Doerr's Pulitzer Prize winning novel, All the Lights We Cannot See is a four-part series about two teenagers caught up in the turmoil of World War II: Marie-Laure (Aria Mia Loberti), who is part of the French Resistance during the Vichy occupation, and Werner Pfennig (Louis Hofmann), a young German soldier forced to fight for the Nazis. Most notable of all is the casting of the impressive Loberti, an advocate for the blind and visually impaired, in what is her first acting role. Having a low-vision actress inhabiting Marie-Laure's compelling story is a win for disability representation. —Allison Keene
---
The Palace
Network: HBO (Streaming on HBO Max)
Premiere Date: TBD
Status: Miniseries
Not much is known about The Palace other than it stars Kate Winslet and "tells the story of one year within the walls of the palace of an authoritarian regime as it begins to unravel," but what more do we need? It will be directed at least in part by Stephen Frears, with Will Tracy as showrunner, and my hope is that it's going to bring some The Great and Death of Stalin vibes. —Allison Keene
---
Ripley
Network: Showtime
Premiere Date: TBD
Status: New series
Anthony Minghella's 1995 film The Talented Mr. Ripley is still such a stunner that I couldn't imagine anyone returning to the subject matter in good faith. But then Showtime has presupposed Fleabag's Andrew Scott as Tim Ripley (a character who exists throughout several Patricia Highsmith's novels, continuing his life as a high-class and paranoid conman and killer), and just like that I'm on board. Few actors can be as charming and menacing in turn as Scott; it's a perfect match. —Allison Keene
---
For all the latest TV news, reviews, lists and features, follow @Paste_TV.