The Trailer for Master of None Season Two is a Dialogue-Free Emotional Rollercoaster
Images via Netflix
TV
Video
Master of None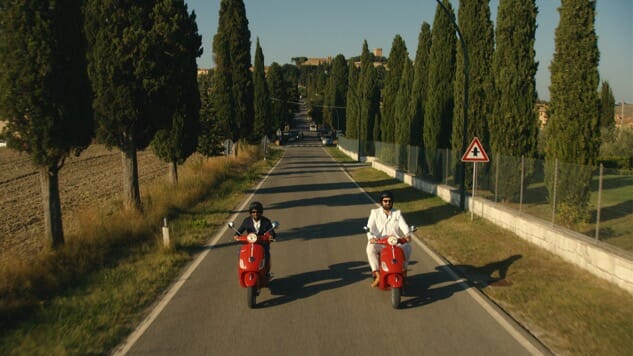 Oh, man. That made us feel a whole lot more feelings than we were expecting. Netflix dropped the full Master of None trailer this morning and it feels like a beautiful, albeit minute-long journey all its own.
Much of the trailer's success comes from it giving us a sense of season two's emotional arc while spoiling very few specifics. We see the returning faces of Eric Wareheim, Lena Waithe and Dev's (Aziz Ansari) adorable parents, as well as a new character played by Bobby Cannavale. We get glimpses at Dev's (and Arnold's) initial and continuing adventures in Italy before he must return to New York to face his life once more. If this trailer is the indication it's supposed to be, get ready for another season of sweet, funny highs and a few depressing lows. Let's just hope we get to enjoy them in the right order this time.
For a more direct sense of what can be expected from the show, here's Netflix's official and brief synopsis posted below the trailer:
After traveling abroad, Dev (Aziz Ansari) returns to New York to take on challenges in his personal and family life, a new career opportunity, and a complex, developing relationship with someone very meaningful to him.
Master of None returns to Netflix with another ten episodes on May 12. Check out the season two trailer above, and a brief previous teaser here.