Netflix Wants More of Master of None … When Aziz Ansari Is Ready
Photos by Christopher Polk/Getty, Greg Doherty/Getty
TV
News
Master of None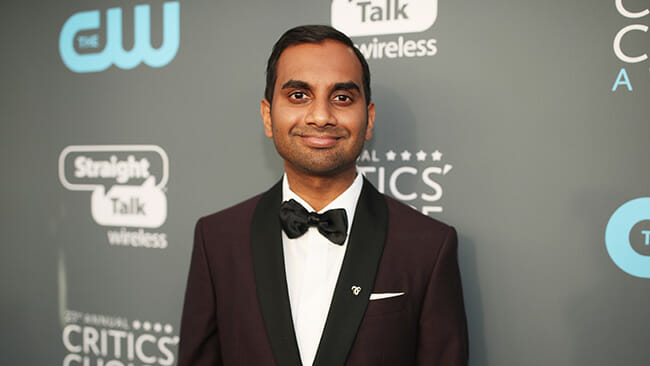 Aziz Ansari has been keeping a low profile since January of this year after an article was posted on Babe.net that alleged sexual misconduct by the comedian. Ansari issued a statement on Twitter, writing that his interactions with the woman "by all indications was completely consensual," and that he was "surprised and concerned" by the allegations.
But Netflix isn't ready to give up on the comedian and his original series Master of None. At a Television Critics Association event this weekend, Netflix programming executive Cindy Holland said that the streaming site "certainly would be happy" to make a third season of the show. She did not elaborate on a timeline or if Ansari is even interested in returning for another season.
Ansari's future with Netflix was uncertain even before the allegations of misconduct. The show has been off the air since the spring of 2017 when he revealed he'd be taking "a long break" from the show for creative reasons. In May, Ansari reemerged with a series of surprise stand-up shows in New York.
At the event, Holland added that she had not yet spoken with Ansari directly since the Babe.net article was published. The fate of Master of None is uncertain, but in the meantime: We're going to Whole Foods, want us to pick you up anything?