Liam Hemsworth, Christoph Waltz Star in Quibi's New Series Most Dangerous Game
Images courtesy of Quibi
TV
News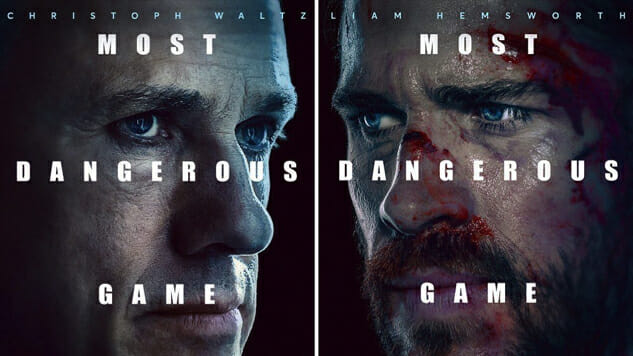 Liam Hemsworth is back on the acting scene and is finally in the headlines for something other than being bamboozled by Miley Cyrus. Leading Quibi's new action thriller, Most Dangerous Game, Hemsworth stars opposite big time Oscar winner Christoph Waltz.
Hemsworth may have been left by his real-life wife, but his Most Dangerous Game character Dodge Maynard is a heroic husband and father-to-be who's desperately fighting a terminal disease while trying to take care of his pregnant wife. In hopes of taking care of his family, he accepts an offer (likely from Waltz's Miles Seller) to play in a deadly game, where he learns he's not the hunter, but the prey.
Set to launch in April, Most Dangerous Game, loosely inspired by Richard Connell's 1924 short story "The Most Dangerous Game," sounds bloody, mysterious and ready to keep viewers on the edge of their seats.
Directed by multiple Emmy Award-winning cinematographer and director Phil Abraham, Most Dangerous Game has a strong backbone of direction, production and cast, which also include award-winning actress Sarah Gadon as well as Zach Cherry, Aaron Poole, Christopher Webster, Billy Burke and Natasha Bordizzo, per Deadline.
See Quibi's new character posters for the show below.