Patty Jenkins, Chris Pine Introduce New Trailer for TNT Limited Series I Am the Night
Image via Turner Broadcasting
TV
News
I Am the Night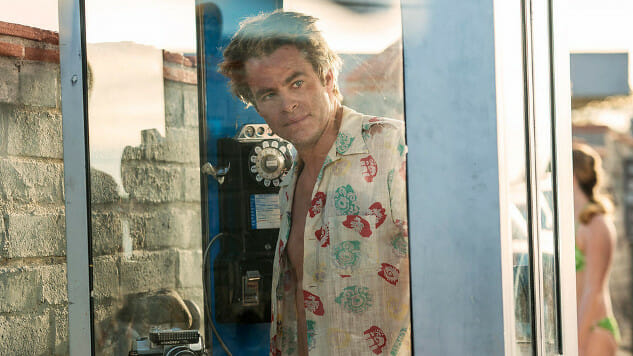 Patty Jenkins and Chris Pine took a break on the set of the highly anticipated Wonder Woman 1984 to introduce the new trailer for their latest team-up, the forthcoming six-part TNT limited series I Am the Night.
Written by Jenkins' husband Sam Sheridan and inspired by true events, I Am the Night stars Pine as Jay Singletary, a journalist on the hunt for a story that leads him to Fauna Hodel (India Eisley), a teenage girl who was given away at birth and is investigating the secrets of her past. Their search brings them ever closer to Dr. George Hodel (Jefferson Mays), an infamous Los Angeles gynecologist with possible ties to the city's infamous, still-unsolved Black Dahlia murder.
I Am the Night is adapted from Hodel's autobiography, and also stars Leland Orser, Yul Vazquez, Dylan Smith, Golden Brooks, Justin Cornwell, Jay Paulson and Connie Nielsen. Jenkins directed the pilot for the six-part series, with Emmy nominee Carl Franklin (House of Cards, Homeland) and Victoria Mahoney (Claws) also each helming two episodes. Pine and Sheridan serve as executive producers.
While the first trailer for I Am the Night centered on Pine's investigation at the center of the murder mystery, the latest look provides a glimpse into Fauna Hodel's side of the twisty narrative, including scenes of a truly unsettling animal-mask cult.
I Am the Night premieres on TNT Monday, Jan. 28, 2019, at 9 p.m. ET/PT.
Watch the new trailer below.