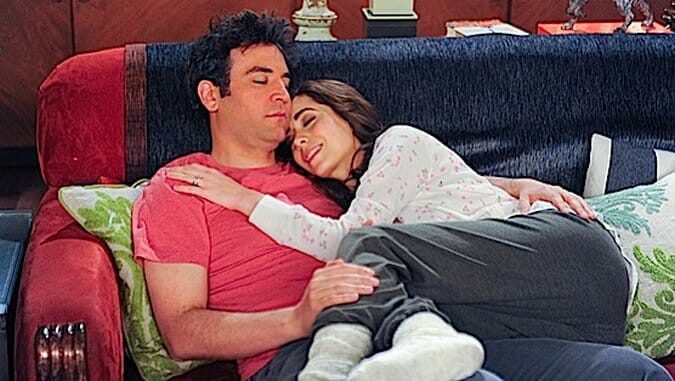 If How I Met Your Mother was about growing up and finding love, then the finale was about moving on and growing apart.
The episode is nearly all flash forwards, which neglected the majority of the final weekend-long season. We didn't get to see any build up to him meeting the Mother. Instead we saw the group growing apart as the years passed. Everything was fine and dandy for the majority of the hour-long finale.
Marshall and Lily have more kids, and he moves up in the judging world. Ted and the Mother live a lovey-dovey life like we wanted them to for nine years. Robin and Barney … well they get divorced. This was predictable and in the end showed how Barney doesn't really change. Except when he has a baby with a girl he had sex with. It was a faux-sweet moment that was part of a storyline that I felt was completely not worth it.
"Last Forever" covers a lot of ground and does so beautifully for the majority of the episode. Then Future Ted begins to wrap things up. We go back to the wedding weekend where Ted meets the Mother. Her name is Tracy McConnell, and she does end up dying. It takes basically one line of the narration to divulge. We grew to care for this character for nine years, which was fast-tracked this past season to include flash-forwards of their perfect relationship.
If you felt cheated, that's okay. I did too. Then we get to the final shots of the show. The ones planned from the beginning and filmed with the kids when they were still young enough to look like teenagers. They don't believe the entire story is how he met Tracy, but is in fact to reveal how much he loves Aunt Robin. The kids are totally okay with it.
Now do you feel cheated? Certainly. But as much as everyone hated Ted longing for Robin all of those years, a part of me secretly loved it. I hated it at the time, but deep down I hoped things would work out even though the show made it clear it would never.
As he's about to call Robin to ask her for a date in 2030, he decides to do something more Ted-like. He rushes to her apartment where she leans out the window. There, six years after his wife died, he is standing with a blue French horn. Cut to black, title reads: "How I met your mother."
It was a legendary moment for sure. But it wasn't the legendary moment we deserved. The show has always been a tricky one, but we were told they'd never end up together. We were told we would learn about who the mother was, and we did, but we were never forewarned about anything else.
To be honest, I have such mixed emotions. The episode was perfect. But it was wrong. But yet it was right.
If Carter Bays and Craig Thomas got anything right it was write a finale that people will be talking about for awhile. Ask me again in a week about my thoughts on the end of How I Met Your Mother, and I'm sure I'll have changed my mind numerous times.
All I can say right now is that it has been one long, strange story that can be summed up in one word: Legendary.
Adam Vitcavage is a Phoenix-based television critic who contributes regularly to Paste. He is a hopeless romantic like Ted and will probably tell his future kids a long-winded story about how he met their mother. You can follow him on Twitter.