WarnerMedia's "HBO Max" Streaming Service Will House Friends, Fresh Prince of Bel-Air and More
Images via HBO Max/YouTube
TV
News
HBO Max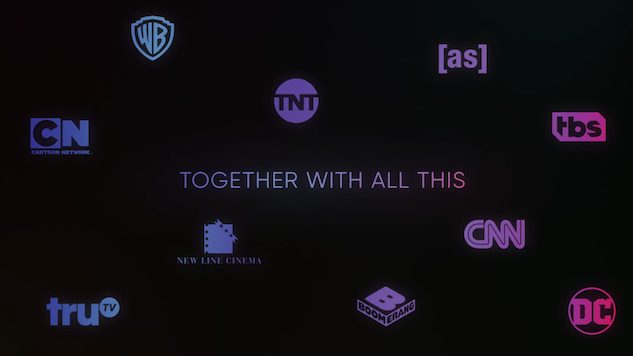 WarnerMedia and AT&T has confirmed the details of its forthcoming streaming service HBO Max, and it looks like it's going to be the exclusive new home of Friends, a handful of CW shows, and an absurd amount of original content from Greg Berlanti and Reese Witherspoon.
The service is scheduled to launch commercially in spring 2020 and is anticipated to premiere with 10,000 hours of premium content, per a press release.
So, let's talk content. Most notable among HBO Max's slate of exclusive programming is the full catalog of Friends, which is set to leave its longtime home of Netflix in early 2020. HBO Max will support exclusive streaming rights to the series as part of a five-year deal reportedly worth $425 million (good grief—it's a good sitcom, but $425 million? Really?)
The service is also slated to stream sitcom giant The Fresh Prince of Bel-Air and ABC Family's Pretty Little Liars, and will be the digital home of two new CW dramas: a Riverdale spinoff titled Katy Keene and a DC Entertainment series based on Batwoman.
WarnerMedia also announced it has entered an exclusive movie production deal with super-producer Berlanti to create four young-adult films for the service. The company has also brokered a deal with Witherspoon's Hello Sunshine production company to produce at least two original features.
In addition to producing an extensive slate of original programming (one of which includes the previously announced, Ansel Elgort-led Tokyo Vice adaptation and Denis Villeneuve's Dune), HBO Max will also support content from a full roster of WarnerMedia-owned companies, including Warner Bros., New Line, CNN, TBS, Cartoon Network and Adult Swim.
Though a premiere date has not been set, the AT&T-owned media company announced the service will enter beta testing by the end of 2019, per Deadline.
The subscription video service will soon enter the streaming rat race alongside entertainment giants Netflix, Hulu and the forthcoming (and formidable) Disney+. WarnerMedia has yet to announce the cost of its streaming package, but seeing as how the company is reportedly looking at charging $16-17 per month, the service will likely be on the pricier end of the competition spectrum.
"HBO Max will bring together the diverse riches of WarnerMedia to create programming and user experiences not seen before in a streaming platform," WarnerMedia Entertainment and Direct-To-Consumer chairman Robert Greenblatt said in a statement.
Take a peek at the streaming service's first promo below.