WarnerMedia's Gremlins Prequel Series Is Officially Happening
Images via WarnerMedia, Warner Bros./YouTube
TV
News
Gremlins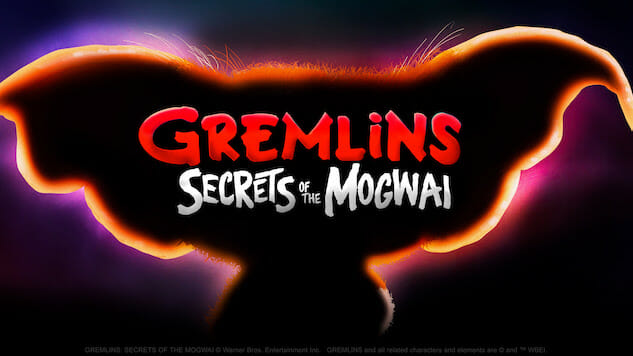 WarnerMedia's animated Gremlins series, which was first revealed to be in development back in February, is officially ordered and moving forward.
Titled Gremlins: Secrets of the Mogwai, the series is a prequel to the 1984 cult-classic film. Ordered by WarnerMedia Monday, the animated series will include 10 30-minute episodes.
According to the prequel's synopsis, Secrets of the Mogwai will take us back to 1920s Shanghai to see how 10-year-old Sam Wing, the shop owner in the 1984 film, discovered Gizmo, the lovable Mogwai. Along with a street thief named Elle, Sam and Gizmo travel the Chinese countryside, encountering monsters and creatures from Chinese folklore. As the group try to get Gizmo back to his family, they're trailed by an evil industrialist and his ever-growing group of Gremlins.
The series will be produced by Amblin Television and scripted by Tze Chun (Gotham, Once Upon a Time). Darryl Frank (The Americans), Justin Falvey (The Haunting of Hill House) and Sam Register (Teen Titans Go!) will executive produce alongside Chun and Brendan Hay (Dawn of the Croods). Coraline's Dan Krall will serve as supervising producer.
Though no premiere date or cast announcements have yet been made, surely the three rules of Gremlins will apply. Remember not to get them wet, don't expose them to bright light and don't, no matter what, feed a Mogwai after midnight.