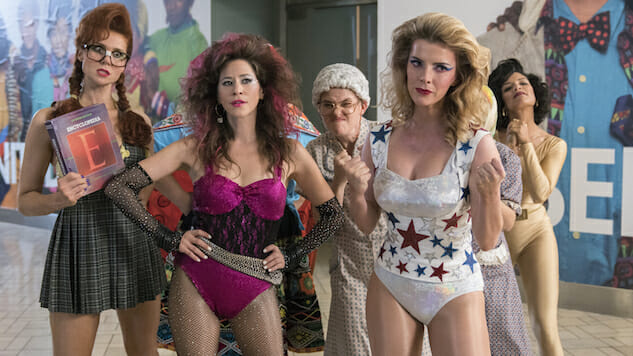 Don't put away those leotards just yet: Netflix has renewed its hit 1980s women's wrestling dramedy GLOW for a third season.
Set in 1980s Hollywood, GLOW follows aspiring actress Ruth Wilder (Alison Brie) and her best friend Debbie Eagan (Betty Gilpin) as they hope to become stars of women's wresting as part of the Gorgeous Ladies of Wrestling. GLOW also features podcast icon Marc Maron as troubled director Sam Sylvia.
The series is up for 10 Emmys next month, including nominations in Outstanding Comedy Series and another in Outstanding Supporting Actress in a Comedy Series for breakout star Gilpin.
Netflix has not yet announced a return date for the series, but the last two seasons premiered in late June.
Check out our review of GLOW's second season.
#Glow has been renewed for Season 3!! (: @mrchrislowell) pic.twitter.com/c9tHBuIacf

— See What's Next (@seewhatsnext) August 20, 2018