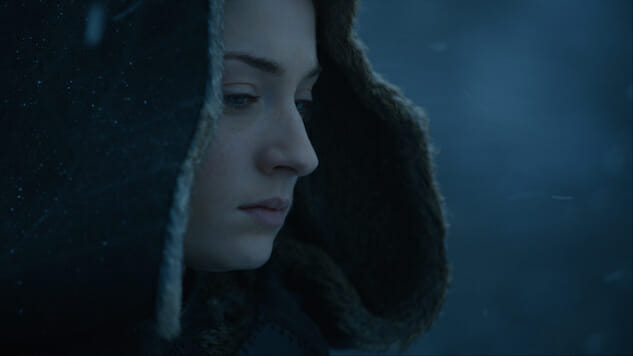 You can't rush art. With only six episodes left in Game of Thrones, fans are expecting the farewell eighth season to be big, explosive and epic. Sophie Turner, the show's Sansa Stark, recently talked to Variety about her new projects and her ambitions post-Thrones, possibly letting it slip that the pop culture phenomenon of a show won't return until 2019.
Asked about her upcoming year, Turner had this to say:
Yeah, I'm really excited. "Game of Thrones" comes out in 2019. [X-Men:] Dark Phoenix is in November. Then I have a couple indie movies coming out. I'm a producer on my next movie ["Girl Who Fell From the Sky"]. So I'm really excited about the future.
A later than expected release date for Thrones isn't unexpected, with the most recent seventh season premiering in July, whereas previous seasons have debuted early in the Spring, usually in April. That delay mainly had to do with the necessary weather conditions for filming—winter has come, after all. We can imagine that these reasons apply to this final season as well, but showrunners David Benioff and D.B. Weiss will also want as much time as possible to perfect this finale season.
As fans wait patiently for these blockbuster-sized episodes, we can at least look forward to returning show Westworld in 2018, which also took a year off due to the complex nature of writing its story. The highlysecretive final season also has its excellent slate of directors lined up.