Feud Gets Second Season Order Early, Set to Focus on Prince Charles and Princess Diana
Photo by Fox Photos/Getty
TV
News
Feud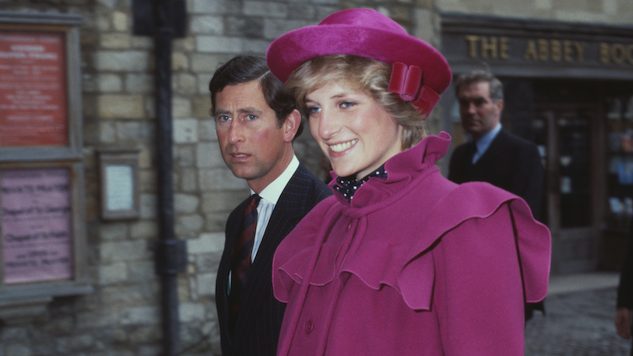 The first season of Ryan Murphy's Feud series hasn't even premiered yet, and it already has a second season lined up. The 10-episode second season will follow the dramatic and highly publicized story of England's once-favorite couple, Princess Diana and Prince Charles. It is currently set to air in 2018.
The eight-episode first season, titled Feud: Bette and Joan, follows the conflict between Joan Crawford and Bette Davis as they filmed the acclaimed psychological thriller What Ever Happened to Baby Jane? The first season stars Susan Sarandon and Jessica Lange, and is set to premiere this Sunday, March 5, on FX. Murphy promises season one will be about more than just shallow drama: Bette and Joan will explore the intersection between ageism and sexism in Hollywood, how things have changed and how things have stayed the same. You can watch the trailer for the forthcoming first season here.
Not a whole lot is yet known about the second season of Feud, but the fact that it focuses around Diana and Charles proves Murphy knows exactly how to draw a large audience. While the tensions between Crawford and Davis were more or less unknown to younger generations, pretty much everyone knows about the drama that went down between Diana and Charles. We were already looking forward to Bette and Joan, and with Charles and Diana on the horizon, we're downright psyched.
Murphy has also been working on season two of American Crime Story, which focuses on Katrina—you can read more about that here.