Netflix Orders Frank Miller King Arthur Series Cursed
Photos by Jamie McCarthy/Getty, Dimitrios Kambouris/Getty
TV
News
Cursed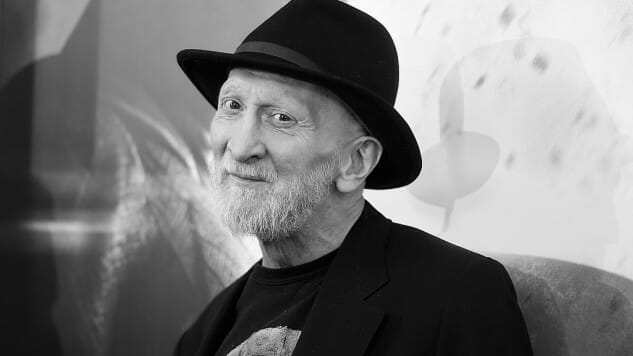 Netflix has given a 10-episode, straight-to-series order for Cursed, a new and different rendition of the classic King Arthur legend, told from the perspective of a young girl destined to become the Lady of the Lake, according to THR. The series comes from famed comic book author Frank Miller and is based off a forthcoming book of the same name by Miller and Tom Wheeler. Wheeler most recently co-wrote The Lego Ninjago Movie and also wrote the screenplay for Puss in Boots.
Netflix describes the series as "a reimagining of the Arthurian legend, told through the eyes of Nimue, a teenage heroine with a mysterious gift who is destined to become the powerful (and tragic) Lady of the Lake." After Nimue's mother dies, she finds an unexpected partner in young mercenary Arthur, embarking on a quest to find Merlin and deliver an ancient sword. During her journey, Nimue becomes a symbol of courage and rebellion against the terrifying Red Paladins, who are led by their complicit King Uther.
"I have always been entranced by the mythological Arthur story—and by Nimue, in particular," said Miller of his forthcoming book in a recent statement. "It can be interpreted in any number of ways—from a delightful children's story, as in The Sword in the Stone, to a terrifying interpretation like Excalibur." He added, "This tale represents an incredible opportunity and an exciting challenge for me as an illustrator, and I'm excited to collaborate on the story with Thomas Wheeler. I inherited a collection of antique children's books from my mother, and I've always wanted to have a crack at it myself. This project is a dream come true."
Cursed will become the latest of Miller's endeavors to be brought to life on the screen, following Sin City, 300, Ronin, Daredevil and The Dark Knight Returns. Hopefully this one will be as heavily stylized as its predecessors, specifically referring to the brilliance that is Sin City. Judging from Miller's previously work, this will certainly be an interesting visual take on King Arthur.
There's no word on casting or production details as of yet, but this will certainly be something to continue tracking. Richard Madden could be a good choice for King Arthur, right?