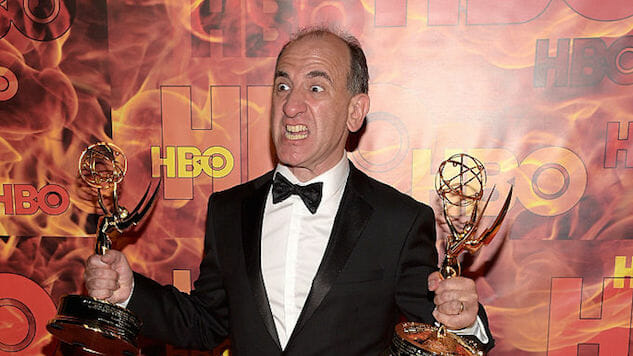 After years of helming a comedy set in Washington, D.C., Armando Iannucci has grown tired of Earth, these people, and being caught in the tangle of their lives. So that's probably why his next project is set in space.
HBO announced today that they have ordered a pilot from Iannucci for his new comedy, tentatively titled Avenue 5, per Deadline. There isn't much known about the show, aside from the fact that it is mostly set on a spaceship.
Veep, Iannucci's previous sitcom that will be ending after its seventh season, benefited from his involvement for the first four years of its life. Iannucci eventually stepped down, citing the production schedule as too much of a stress. Iannucci is best known for his political satire, which isn't just limited to Veep: The acclaimed film In The Loop and the forthcoming The Death of Stalin are also part of his résumé. But it looks like Iannucci might want a break from satire, and to just settle down with a nice, fun space comedy.
Avenue 5 is expected to begin production in London in 2018.