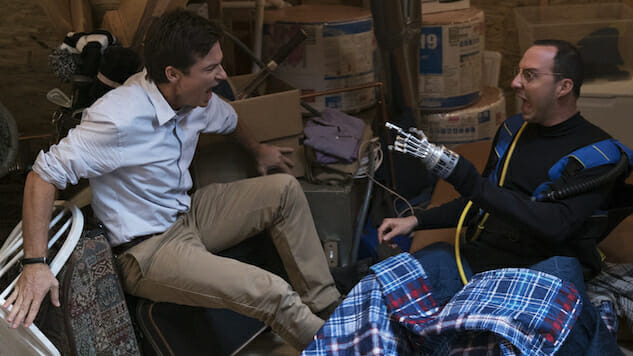 Though its return has been tarnished by the sexual misconduct allegations levied against Jeffrey Tambor, not to mention the bombshell New York Times interview in which co-star Jessica Walter accused Tambor of verbally harassing her on set, Arrested Development's fifth season debuts on Netflix today. Before the publication of the Times piece, in which the series' male cast members come out looking none too good, we sat down with Tony Hale for an update on his character, Buster Bluth, and to shoot the breeze about parenting and the royal wedding. Watch the full video of our interview here:
Season Five of Arrested Development is now streaming on Netflix.
---
Keri is a professional chatterbox who loves watching TV & movies, reading about pop culture, and gawking at any craziness on the internet. You can follow Keri on Twitter.