ABC Has Decided That People Everywhere Want More American Idol
Photo by Kevork Djansezian/Getty
TV
News
American Idol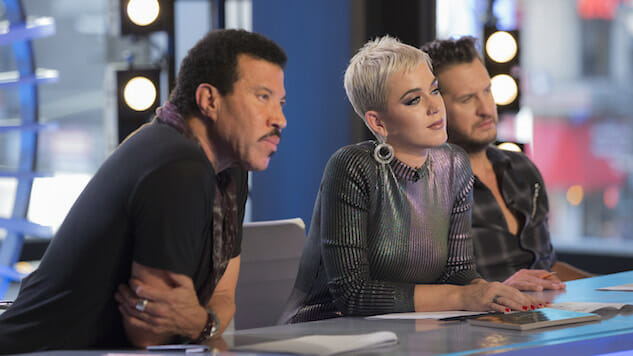 ABC, after weeks of rumors, has spoken: People everywhere want more American Idol. Now, we at Paste believe that whether this speaks to your truth or your life experience is your own personal journey, but ABC has decided that it doesn't matter how you feel. This revival of sorts has just been included in the 2017-2018 programming slate at ABC, and is currently in search of judges and a host.
While it's hard to imagine a world where American Idol exists without Ryan Seacrest, it's also hard to imagine a world where the public is clamoring to get the contest back on the air. Sure, it was a fine competition during its 14-year run on FOX, and it did have its moments of greatness (honestly, William Hung is still a god among men), but is it absolutely necessary for us to have yet another singing competition on television? Isn't it an exhausted format? Not according to Peter Hurwitz, CEO of CORE Media Group, who says in a statement, "All of the intense speculation surrounding the comeback of American Idol demonstrates just how popular and powerful this brand remains. ABC shares our belief in the enduring value of Idol and will provide us with the perfect new home to showcase the gold standard of singing competition shows." Well, that's just great.
American Idol should premiere on ABC toward the end of this year or the beginning of next year, to the delight of all those mysterious Idol fans everywhere.