Alec Baldwin Will Play Former CIA Director George Tenet In Hulu's The Looming Tower
The streaming drama kicked off production today
Photos by Noam Galai/Getty, Alex Wong/Getty
TV
News
Alec Baldwin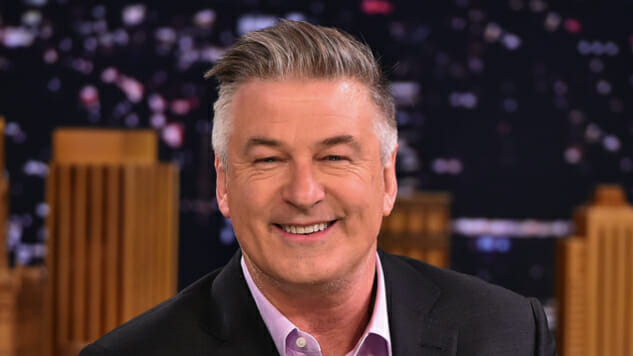 Today, shooting began for a very promising forthcoming Hulu miniseries: The Looming Tower. The project is an adaptation of Lawrence Wright's Pulitzer Prize-winning eponymous book. The book gained notoriety for placing 9/11 in the context of both American intelligence conflicts between the FBI and CIA, and the rise of Bin Laden and Al Qaeda.
The show will be directed by acclaimed documentarian Alex Gibney (director of Going Clear: Scientology and The Prison of Belief). The show will star Jeff Daniels and Peter Sarsgaard, among others, and will now feature guest star Alec Baldwin as George Tenet, former Director of Central Intelligence for the CIA.
Though some of Baldwin's canonic roles have been dramatic (think Glengarry Glenn Ross or Hunt for Red October), in recent years he's gained notoriety for his comedic chops; his role as Jack Donaghy in 30 Rock earned him two Emmys, and some people like his Trump impression on SNL, as well. It will be interesting to see how his return to drama will be.
The Looming Tower has no firm release date, but it might take a little while, as they just started shooting. Stay tuned to Paste for more on The Looming Tower and check out our ranking of Jack Donaghy's hair by season on 30 Rock right here (one of Paste's hardest-hitting pieces.)
(Disclosure: Paste Assistant Movies Editor Shannon Houston is a staff writer on The Looming Tower.)