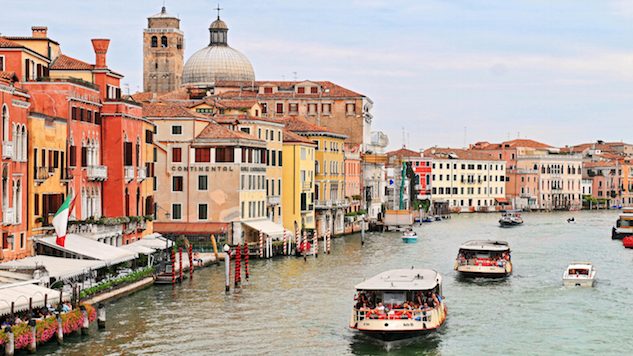 Venice's Royal Garden, located between St. Mark's Square and the Grand Canal, is expected to be restored to its former beauty after a period of neglect. The project will cost about €5-million; Italy's Ministry of Culture and insurance company Generali will split the cost in half. As of right now, the goal completion date falls in the second half of next year.
The garden parameters span 5,500 square kilometers; originally meant to connect St. Mark's Square with the waterfront, they were constructed under Napoleonic and Austrian rule.This project's goal is to restore the Mediterranean soul of the gardens by replanting the original geometric beds with evergreen and an array of other blooming species, including hydrangeas, camellias and magnolias. In addition, the gardens will feature a wisteria-clad pergola.
The garden's Neoclassical pavilion and greenhouses will be restored and converted into cafes for the enjoyment of visitors, and the wooden drawbridge serving as a connection between the gardens will be made useable once again.
Non-profit organization Venice Gardens Foundation will be responsible for maintaining the grounds upon completion of the project. Hope grows in Venice.