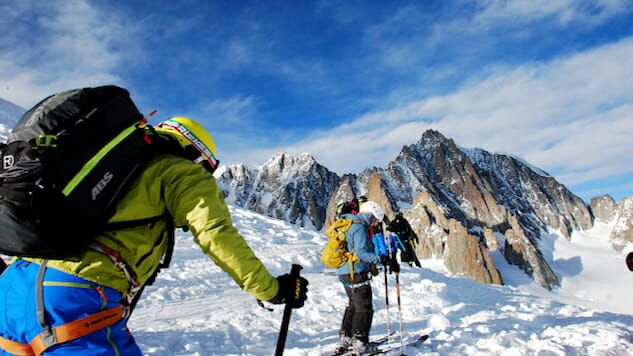 Consider the headlamp to be the gateway drug of the outdoor gear world. Use it once and you're hooked. Forget fumbling with the flashlight, holding it in your mouth or trying—and failing—to position it behind your ear, on some nook in a tree, or under the brim of your hat. Suddenly you have hands-free illumination that points at where your eyes are looking. And you can adjust the light from the white, blinding heat of 15,000 lumens to a narrow beam of mellow light.
Suddenly, doing everything in the dark—eating, going to the bathroom, assembling your tent, everything—is so much easier. And that liberation soon gives way to a wonderful quandary: What other outdoor and travel products exist that solve problems I didn't even know I had? What else can make my time in the wild roads of this world easier, safer, more exciting, and just plain better?
Petzl understands this revelation.
The French-based equipment-maker has been in the business of solving problems long before Fernand Petzl founded the company in 1975. That pursuit for solutions traces back to 1936 and is tied to his thirst for exploration, back when he and his friend Pierre Chevalier were exploring the massive cave network carved into the giant limestone massif known as Dent de Crolles in the Chartreuse Mountains, looming over the small French town of Crolles. As with most pioneers in the outdoor space, they started making things because they had problems to solve—massive drops to cross or tall ledges to reach—that required equipment that simply didn't exist.
Fast-forward to today and what started as a niche company making spelunking and climbing gear has ballooned into an industry standard in the outdoor space, with more than 7 million products sold in 55 countries. They make everything you'd ever need to explore the vertical world—climbing ascenders and descenders, harnesses, helmets, bolts, ice screws and axes, and lots and lots of carabiners, to name a few. And headlamps—they weren't the first to the market, but with the Zoom in 1981, they did introduce the first headlamp that let you control the width and strength of the light. Petzl also introduced the first model with LED lights in 2001 with the Tikka, and now make Bluetooth-enabled headlamps with customizable settings and app integration.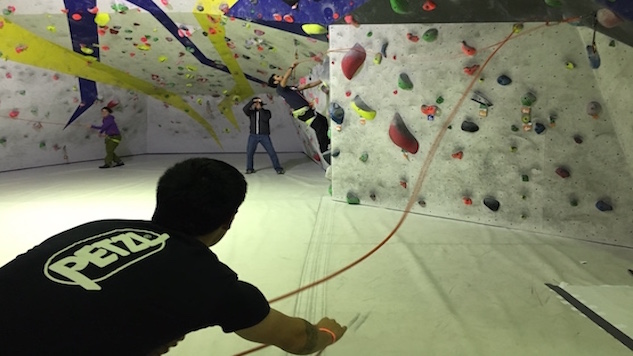 Photo courtesy of Nathan Borchelt
The company has also blossomed into one of the world's biggest equipment suppliers for professional rope workers—people like arborists, window washers, oil riggers, maintained workers, the military and those who work in search and rescue. In fact, that part of the business quickly dwarfed the sales of their outdoor products.
As one vice-president of the company joked, "We make our paychecks from people who are crazy."
That highlights why today's Petzl operation is so dialed. With three factories in France and a near-24-hour production cycle, safety and thorough testing is paramount—these products have to perform flawlessly because peoples' lives are literally at stake.
In a tour of the metal factory outside of Crolles last January, high-end assembly robots coiled rope and assembled 'beeners alongside an army of human counterparts who assembled legions of products. The company employs both video- and photo-powered safety checks, as well as manual quality control on each item, part of a product philosophy that also dictates that every plastic piece has to be frozen and then dropped two meters onto concrete to assure it doesn't break.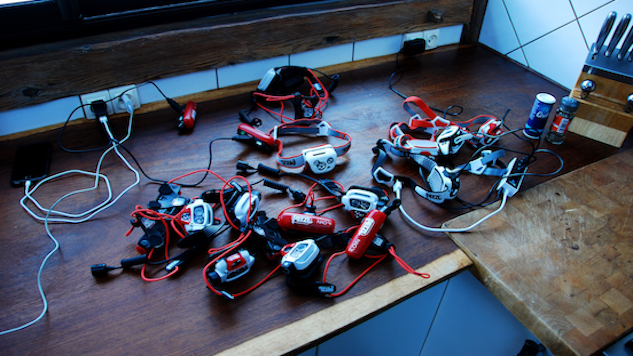 Photo courtesy of Nathan Borchelt
This dedication to safety at level extends beyond their products. The instructional illustrations that come with their stuff have become iconic, loved as much for the detailed guidance they provide as for their simple, timeless aesthetic.
It's also visible at their headquarters in Crolles, which sits in the shadow of the same massif that Fernand explored back in the mid-'30s. Adjacent to the administrative office is a cavernous warehouse space, about five stories tall and practically every surface—inside and out—is climbable. Sport climbing and bouldering routes, sure. But also rigs to help arborists learn how safely climb trees, for military rescue to understand how to safely belay someone injured and unconscious, for medics to practice navigating an elevator shaft, for firemen to learn how to safely jump out of a building and rappel to safety if a sudden inferno fills a room. And the small via ferrata ropes course that lines the building's exterior and leads to a three-story rappel is equal parts educational and exhilarating.
The family-owned and -run company founded the nonprofit Petzl Foundation as a logical extension of their dedication to finding reliable solutions for problems faced by "mountain and vertical-access communities." Since it started in 2006 they've helped with everything from early-warning systems for volcanic eruptions to developing the rescue capabilities of Peruvian firefighters.
Projects like developing a specific heli-alpine harness for French rescue workers can take up to four years, and it won't turn a profit. And fortunately, Petzl has reached a position where profit isn't the only key indication for success.
A Few Key Products
GRIGRI + Anti-Panic Belay Device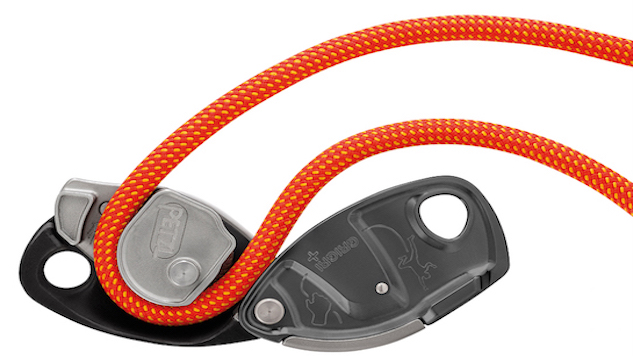 Photo courtesy of Petzl
Released with some fanfare last January at U.S. climber Chris Sharman's climbing gym in Barcelona, this new device is a significant upgrade from earlier models—the originally of which appeared in 1991 as the first assisted-braking belay device. Marketed as a device that's uniquely suitable for learning, the new GRIGRI+ added an anti-panic handle—if the person lowering a climber pulls back too hard on the lowering handle, the descent stops. This allows newer belayers to get used to the device without having to worry about triggering an accident, and also lets professionals like firemen who self-belay to execute a rapid exit at height while avoiding free fall. It also lets you swap between top-rope and lead-climbing belay, a solid tool for instructors. It retails for $150.
Altitude Harness, $80
Photo courtesy of Petzl
Designed for mountaineering and skiing, the 150-gram harness offers lightweight, durable reassurance when traversing glaciers, single-pitch ice and rock climbing, gym outings, or exploring peaks that mix some exposed climbing before big rides back down to the base. The wide leg loops are easy to slip over ski or snowboard boots, and once you've secured the harness it's scarcely noticeable. Four equipment loops integrated into the harness provides some carrying options, but won't interfere when wearing a backpack.
ACTIK Headlamp, $55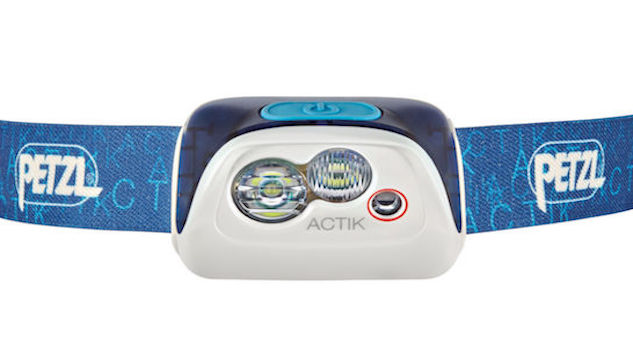 Photo courtesy of Petzl
Petzl headlamps covers the gamut, from the new, ultra-compact e+LTE 50-lumen pack-and-forget model to the ultra-customizable NAO+. They even have models that plug into a battery pack vest. But the ACTIK might be the best for intrepid travelers and backpackers. Compatible with their CORE rechargeable battery (but not required), the headlamp tops out at 300 lumens, plenty bright enough to navigate a trail while running or cycling, with a reflective head band, an emergency whistle, two beam patterns and a bunch of lighting modes, and red light option to help preserve battery and night vision, and to prevent you from blinding your companions.
Nathan Borchelt is a gear-obsessed travel writer and adventurer whose collection of shoes, backpacks, jackets, bags, and other "essential" detritus has long-outgrown his one-bedroom apartment (and his wife's patience).