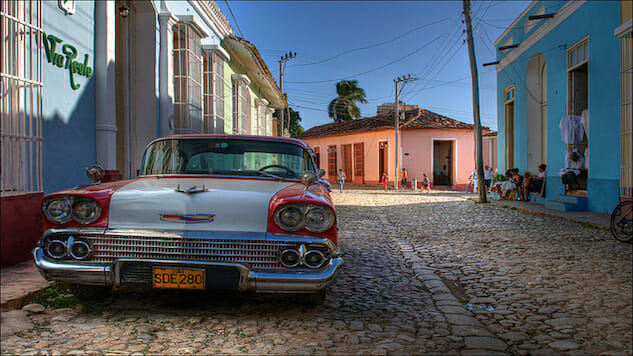 Never thought of visiting Cuba? Well, you might be soon. In our Breakout Role series, we take a look at places that have seen huge increases in tourism in the last few years, and try to figure out what's causing all the hype.
For any American traveler under the age of 55, the thought of a vacation in Cuba has almost always been a foreign concept. That all changed in 2015 though, when president Obama reopened diplomatic relations with the Caribbean nation for the first time since 1961.
Obama was the first president to visit Cuba while in office since Calvin Coolidge made the trip in 1928, and now many Americans are following suit. For U.S. citizens, booking an actual vacation to the former Soviet ally, which lies just 90 miles south of Florida, is still fairly difficult—but it's not impossible.
With a new administration in office, it's unclear what the state of American-Cuban travel will be going forward, but one thing is for sure: Cuba's tourism industry is thriving with or without the United States. The country's number of yearly international visitors increased by 17 percent in 2015 alone, making it the world's 14th fastest-growing market. This trend isn't a new phenomena either, and Cuba's annual visitors has been growing steadily since the late '90s, with the number essentially doubling between 2002 and 2015.

Lights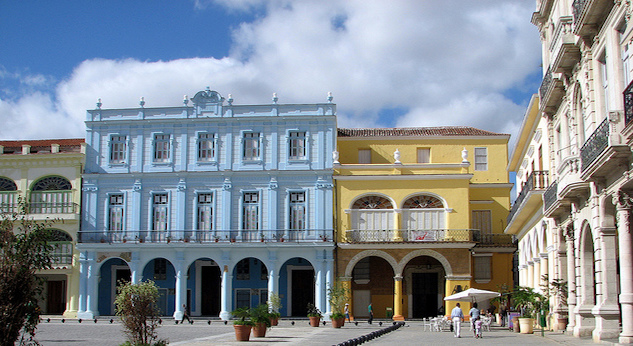 Photo: Patrick Denker, CC-BY
John Ahrens, the director of a tour company called Cuban Adventures, says he's seen his business grow organically over the past few years, with his company's popularity matching of that of the hospitality industry as a whole. For him, Cuba's prominence in the world tourism market is largely a product of current economic and cultural situation—developing but preserved, it's a country caught between the old and the new.
"Things have changed from the last 20 years, but the character is still pretty much the same. The culture hasn't changed that much, but there's been an improvement in the services available. "
While Ahrens has noticed more taxis, more restaurants and more bars pop up in recent years, prices have remained relatively cheap. For example, restaurant prices in Cuba are about 60 percent less than in the U.S., and a pint of domestic Cuban beer only costs around $1 on average, compared to $4 in America.
And renewed U.S. presence is certainly playing a role as well. In the first year after relations reopened, American travel to Cuba—which up to that point had been done through a third country or other indirect method—increased by 77 percent, and many U.S. companies are eager to invest in the Cuban economy.
That being said, relations between Americans and Cuba remain strict, and there are actually only 12 reasons U.S. citizens can legally make the trip, including humanitarian projects, journalistic activity and family visits.
For people without a direct, obvious purpose, the most viable option is people-to-people trips, which are educational journeys that Americans can plan themselves. The actual definition of this term is really vague, but it basically means that U.S. travelers visit Cuba strictly for tourism purposes—they must also participate in some sort of experience that enriches their knowledge of the culture as a whole.

Camera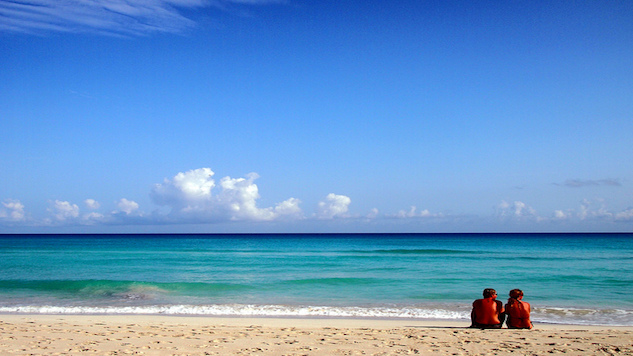 Photo: momo, CC-BY
As with any country with a booming tourism industry, there is a fear that the influx of foreign visitors could in some way harm Cuba's authenticity and cultural charm. In recent years, it's become trendy to frame travel to the Caribbean country this way, with many guides offering advice on what to see before Cuba is "ruined" by American investment.
"Everyone says, 'Oh, we want to go to Cuba before it changes,'" Ahrens says.
Ahrens says much of this concern is actually coming from tourists and other outsiders, while many locals are welcoming the changes that come with privatization and foreign involvement. The point here is a simple on
"The locals—from what I can tell—they want development as much as they can get," Ahrens says.
And while the government has been slow to move away from government ownership, development is certainly coming. Last year, the country announced plans to construct 100,000 new hotel rooms to help keep up with its burgeoning hospitality market.

Action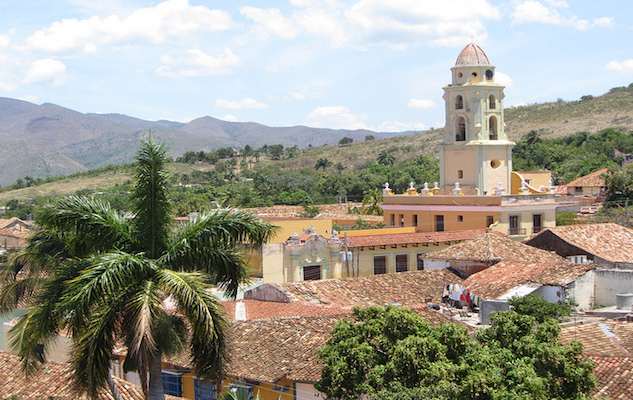 Photo: Stephen Colebourne, CC-BY
Whether you agree that Cuba is being ruined or not, there is still plenty to look forward to when visiting the Hispanic country. Culturally, Havana is the natural first stop on any vacation, as colorful alleyways, vintage cars and gorgeous cathedrals cover the streets of the nation's capital. When it comes to history, the Morro Castle, and its accompanying lighthouse, provide a look into the city's 16th century origins.
Outside of Havana, the beaches of Varadero offer a more traditional—albeit exceptionally beautiful—type of Caribbean getaway. Home to more than 50 hotels, the small peninsula on the island's north side is also a snorkeling and diving hub.
The country is also home to nine UNESCO world heritage sites, ranging from idyllic historical preservation to awe-inspiring natural beauty. Whether it's hiking in the shockingly green, rolling hills of the Parque Nacional Vinales, or browsing the well-maintained 17th century streets of Trinidad, preservation is widespread in Cuba.
When You Go
Flight Rates: Current round trip flights from Miami to Havana can be found for as little as $157 – $335, while rates from New York cost between $298 and $400.
Travel Concerns: Tourist travel to Cuba is still prohibited for Americans not visiting for one of 12 authorized reasons, according to the Department of State. Additionally, most U.S. debit and credit cards don't work in Cuba, so you'll need to get the cash you need beforehand.
Currency Exchange: 1 USD = 1 Cuban convertible peso (CUC), which is the country's special currency for foreign travelers. In the standard domestic currency, 1 USD = 26.5 Cuban pesos (CUP).
More Info: For those seeking more information about the travel process for American citizens, the U.S. embassy in Cuba has a detailed guide. Meanwhile, Cuba's official tourism website offers information regarding accommodations, attractions and special events.
Top photo: Thomas Munter, CC-BY
Dillon Thompson is University of Georgia student and freelance writer with a love for travel and an addiction to coffee and hip-hop music.