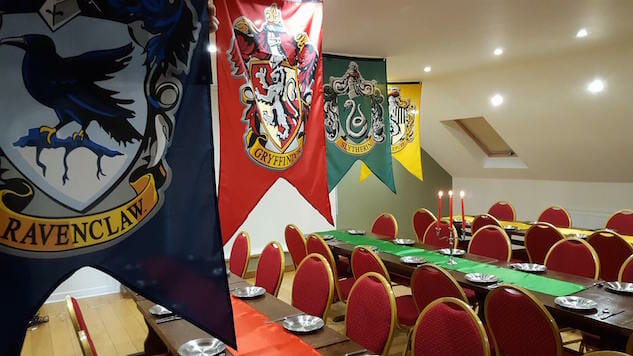 The Harry Potter fanbase rivals that of Trekkies and Star Wars fiends. Now, Potter fans can enjoy a bed-and-breakfast experience straight from the pages they hold so dearly.
The Potter-themed bed-and-breakfast, called Llety Cynin, South Wales' magical b&b, is opening in honor of the 20th anniversary of Harry Potter and the Philosopher's Stone.
Upon guests' arrival, they are sorted into a house and the fun begins. Guests can enjoy a hot cup of butterbeer or attend one of the biweekly "Wizard's Tea" events, where a number of Potter-esque foods are served—chocolate frogs, Aunt Petunia's trifle, mandrake cakes and more.
To live out your childhood fantasy, book your trip here. Admission to Hogwarts not included.
Grace Williamson is a travel intern with Paste and a freelance writer based out of Athens, Georgia.