Although most tourists opt for its neighboring Cabo San Lucas, La Paz, Mexico is a relaxing yet adventure-filled alternative just two hours north. Baja California Sur's capital city is traditionally known for sport fishing with its position in the Bay of La Paz along the Sea of Cortez. Since it draws fewer visitors than its southern neighbor, La Paz has continued to be a harmonious town of natives, ex-pats and just a handful of tourists, despite its proximity to pristine beaches and abundant wildlife. When you tire of Cabo's timeshares and glow-in-the-dark margaritas, head north for these gems.
1. Centro Histórico
After you've walked the malecón (the main drag along the water), head a few blocks inland and wander along the residential streets into the historical center. You'll find local shops like ex-pat owned Allende Books and La Flor de Michoacán (try their fresh horchata) throughout the colorful and quiet neighborhoods.
2. Mercado Bravo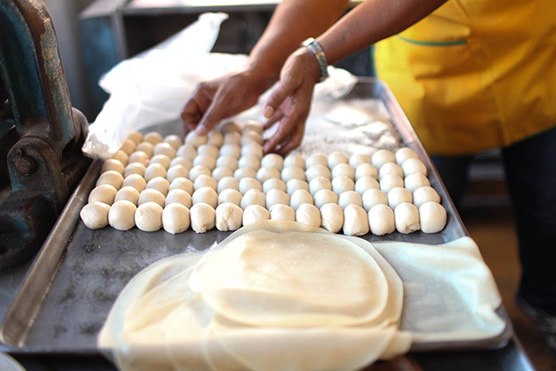 Head to the Mercado Bravo for local produce, fresh fish, and above all else, tortillas. While authentic Mexican corn tortillas are delicious throughout the country, Baja California Sur is famed for its flour tortillas, which are rich with lard and sometimes even cheese. Once you stock up on produce, stick around for tacos, chilaquiles and juice fresh from the farmers that grew the fruit.
3. Whale Sharks in the Bay of La Paz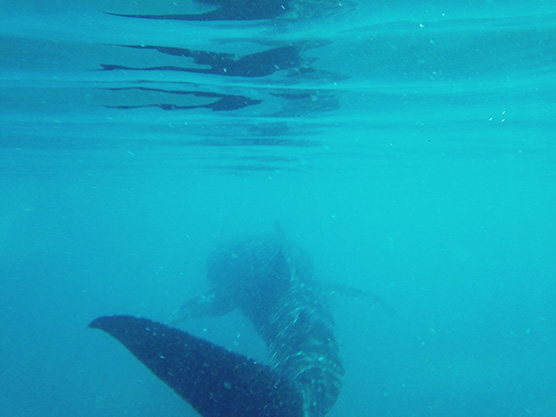 During the winter and spring months, whale sharks come to the Bay of La Paz and the Sea of Cortez to feed on plankton. Here, you can swim within feet of the world's largest known fish. While this might seem invasive, both locals and the government are extremely conscientious of harmful interference and train visitors in safe practices before swimming with the gentle giants. If that's too close for comfort, enjoy them from a distance on a whale watching tour.
4. Street Food (anywhere and everywhere)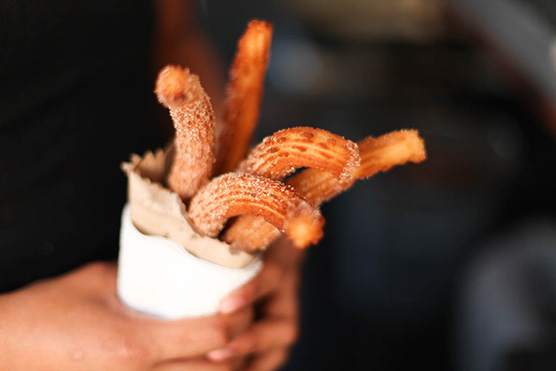 When in La Paz, snack as locals do. Residents still outnumber tourists so the quality and prices of street food are untainted—whether you treat yourself to fish tacos from Bismark-cito, paletas from La Fuente, or churros from the SpongeBob Squarepants cart downtown. It's safe to say that no matter what street food you come across, it'll be cheap, authentic and delicious.
5. La Miserable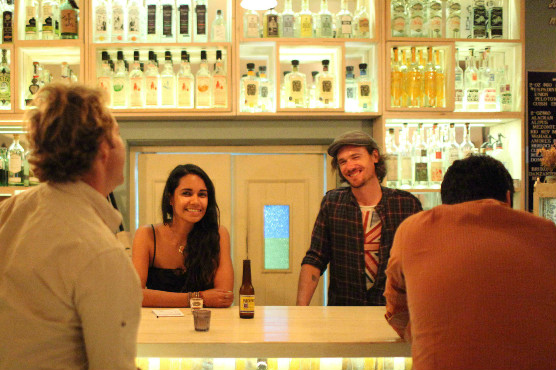 For a night out in the town, look no further than the mezcaleria La Miserable, owned and operated by an Australian ex-pat. This mezcaleria has a hipster decor and serves a wide range of fair trade mezcal, domestic beer and traditional snacks like salted fried crickets and chili salt oranges. Although fairly young, the bar draws locals and visitors alike being the first and only mezcaleria in La Paz.
6. Isla Espíritu Santo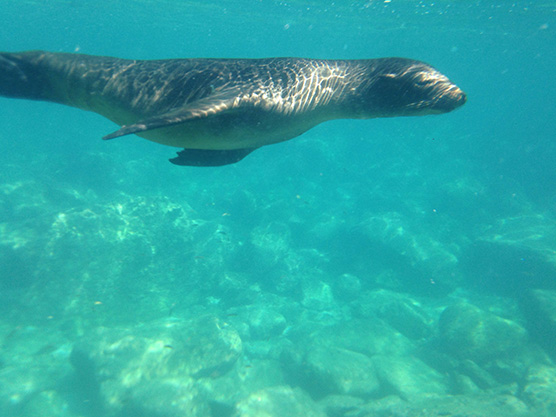 In addition to the peaceful beaches just outside of the city center, there are also uninhabited beaches on Isla Espíritu Santo. These getaways are only accessible and are postcards come to life with crystal waters and solitude. Just 45 minutes away by boat, Isla Espíritu Santo is a marine sanctuary. Here, you can kayak and snorkel alongside tropical fish and a colony of 200 friendly sea lions. Spend the morning in the water with wildlife and stop at the breathtaking Ensenada Grande beach on Isla Partida for a picnic lunch on the way back.
7. Balandra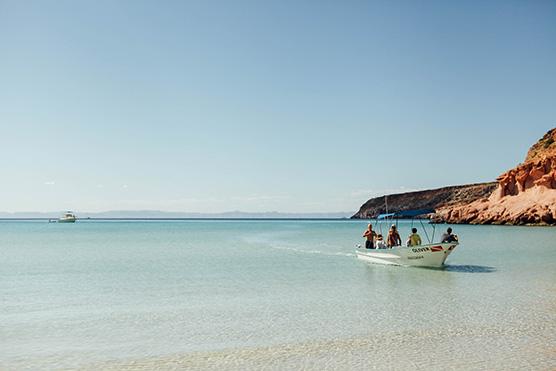 If you can't charter a private boat, take a car or bus and hop between the pristine beaches along the Sea of Cortez. Locals favor Balandra for its sunset panoramas and tranquility.
8. Nim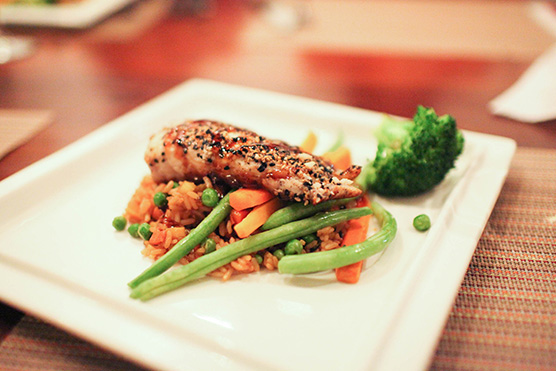 While La Paz is home to primarily traditional restaurants, it's also successfully incorporated modern influences in an intentional yet seamless way. Nim is the brainchild of chef Cristina Kiewek, a Mexico City native who's spent more than a decade training and traveling throughout the U.S. and Asia, only to settle in La Paz for its coastal food and culture. Kiewek's diverse background marries La Paz's fresh and local offerings with the modern twists taken from around the world.
Celeste Noche is a photographer based in Portland, Oregon but is more likely to be found on the road. She's only here for the food.